(Last Updated On: June 25, 2019)
Looking to have a blast this summer? Then be sure to start the summer season with this 10 Summer Must Haves for families.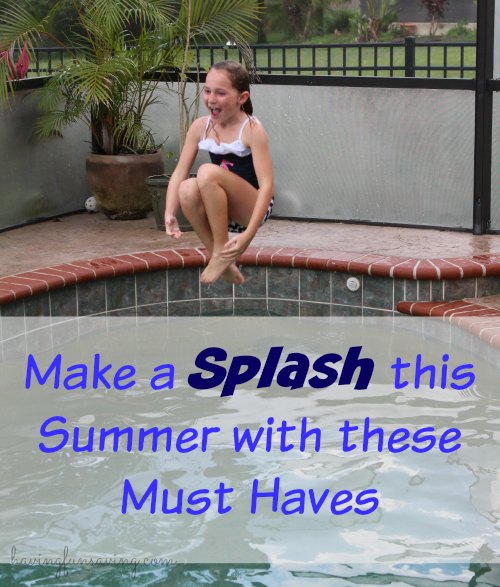 10 Summer Must Haves For Families
Spring is here and Summer is just around the corner. Actually, here in Florida, the daily temperature averages over 80 already, so fun in the sun is a daily occurrence in my house 🙂 Which means it is time for ME to get ready. I had to evaluate that I had everything I need to make summer not only fun, but SAFE. So, I came up with these Summer Must-Haves. There are must-haves for the kids, for families, and they are all to ensure that you have as much fun as possible this Summer!
Here are my Summer Must Haves: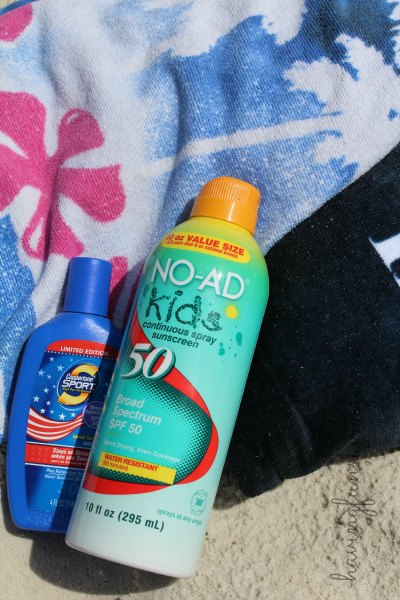 Sunscreen
It's an absolute must. Even on cloudy days! In fact, my grandpa always said that you get the worst sunburn on cloudy days because you don't think about wearing sunscreen and the UV rays are still coming through the clouds. And I can tell you from experience that I have gotten more than one bad sunscreen on a chillier, cloudy day.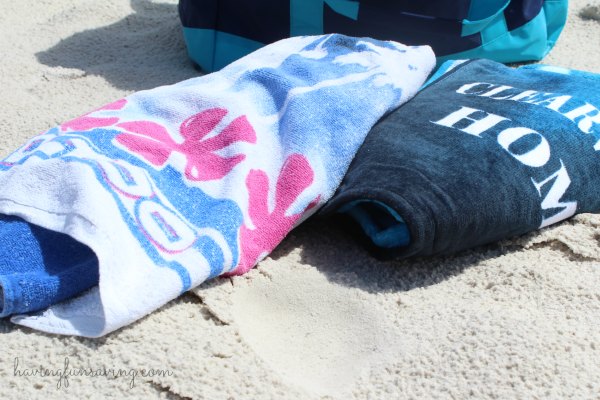 Towels
I don't normally carry around towels for drying off, if it's warm out, I let the sun do that 😉 But I do bring them to sit on at the beach and on the chairs at the pool. You may want to consider a Beach Blanket too. Keep a sand where it belongs…on the beach…not in your food!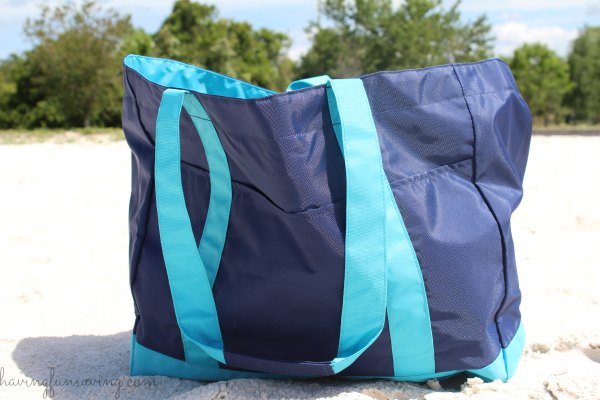 Beach Bag
A good beach bag is a must. As parents we are responsible for just about EVERYTHING. That means you need a bag that can carry EVERYTHING.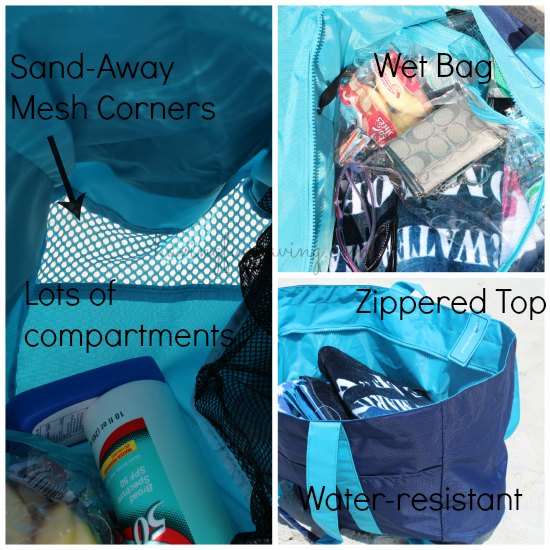 I have a love/hate relationship with sand. I love going to the beach, the feel of the sand in my toes, but I HATE that it gets into everything. My bag is always full of sand and cleaning it out after I get home is a pain. You will notice that in the beach bag featured above there is Sand-Away Mesh on the corners of the bag. I will admit, I think it's absolutely genius. That means the sand that is on your toys, towels, and everything in-between can EASILY be shaken out and not come home with me. Seriously, this bag has a great features, but this has got to be one of my favorites. My next favorite is that it is water-resistant. That means when the kids get it wet on accident I don't have to worry about it staining. Less worry for mom = happier mom = more fun time 🙂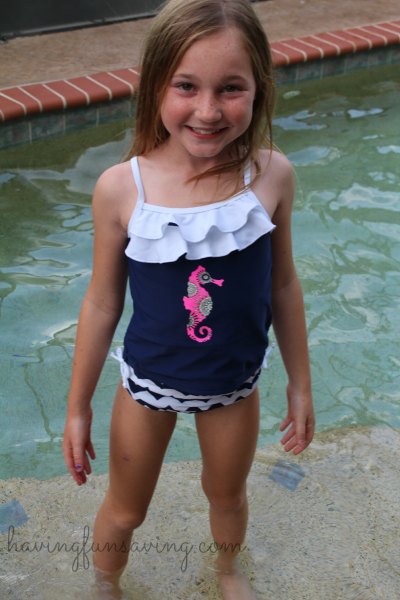 Swimsuits
Yes, that seems obvious, I know. But you need ones that everyone actually feels comfortable in! A swimsuit that is going to stay in place while the kids swim and play. I also suggest one that has UPF.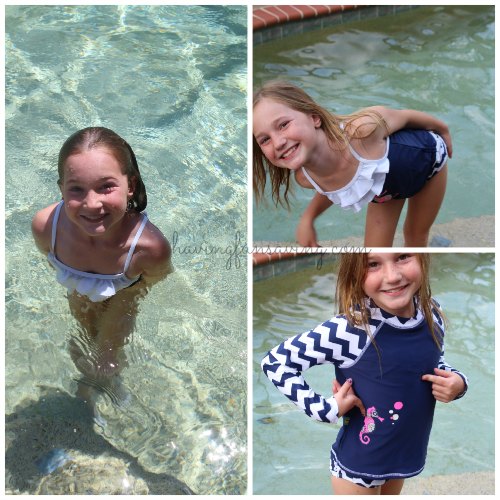 She loves that the bottoms, covers her…bottom 😉 Plus, it's absolutely adorable. The pink Seahorse is so cute! And I love the blue and white design. For me, I like to shop at HAPARI, they have great swimsuits for women of all shapes and sizes. My son and hubby are sporting DEL SOL swim trunks this summer.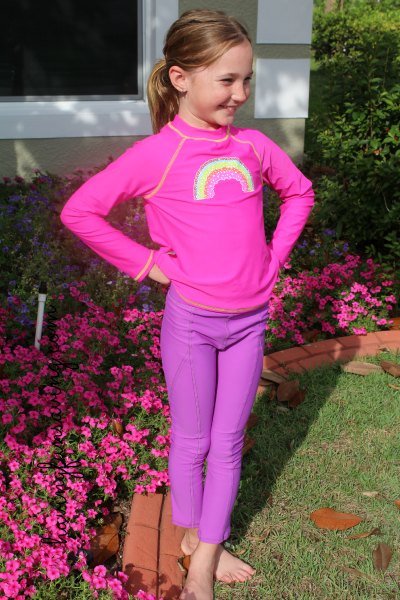 Clothing with SPF protection
This is one that you may not think about. But if you are spending a lot of time outside, make sure to have clothes that the kids can put on to protect themselves from the sun.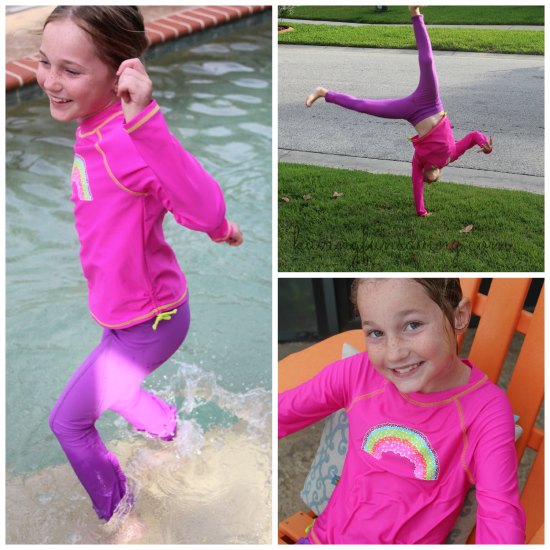 As you can see, she loves it! She was amazed that she was wearing long sleeves and long pants, but that she wasn't super hot (we live in Florida and the temps are well into the 80s now), the fabric is breathable and very soft. I like that it has UPF 50+. She wore hers as she danced, swam, and even practiced her cartwheels. It is very quick-drying, so she would go from the pool to cartwheels and then back again 🙂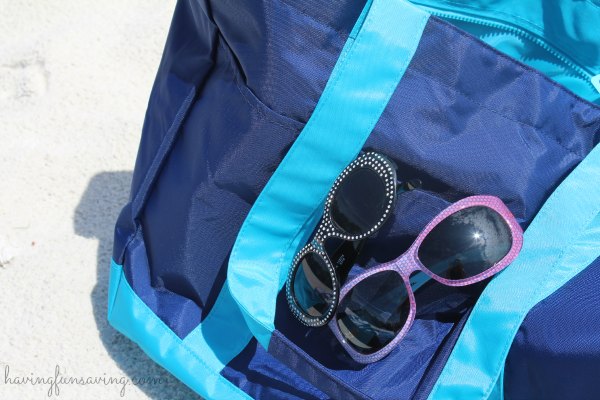 Sunglasses/Hats
Don't forget to protect your eyes! Have sunglasses/hats for not only the kids, but yourself.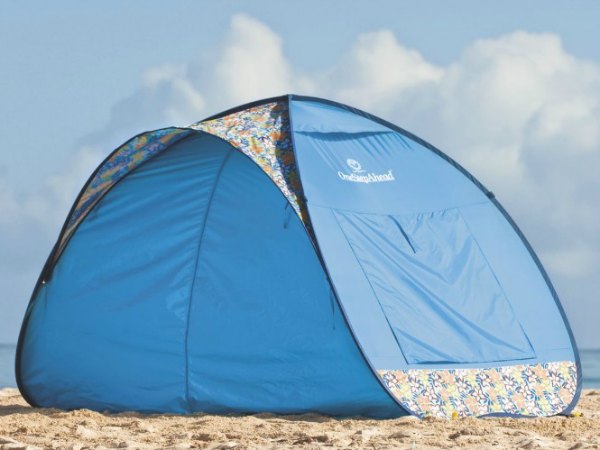 Umbrella/Tent for extra sun coverage for those long days on the water or at the pool
Sometimes you just need a break from the sun!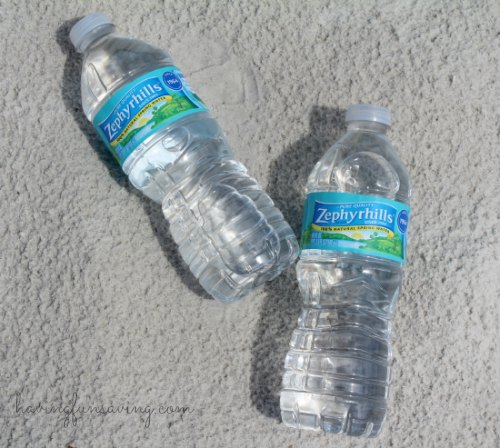 Water
Make sure to stay hydrated!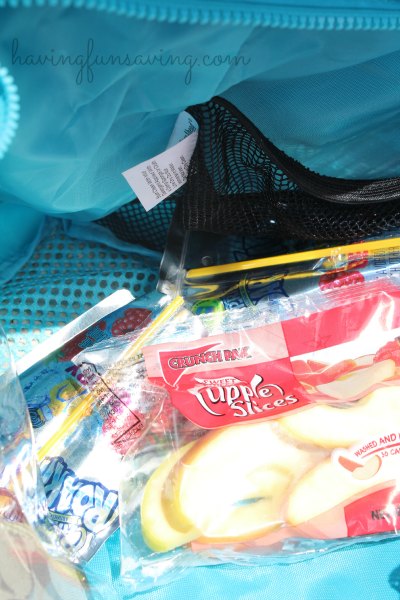 Snacks
If you plan on being out and about for awhile, save yourself some money and pack your snacks. We love bringing apples because they are juicy and sweet 🙂 We like the individual snacks packs from Crunch Pak best.
Toys
You know, for those moments when you JUST sat down to relax and the kids say "Mom! I'm bored, what can I do now?"
Are you excited for the warmer weather and days outside? I know we love it!
What are some of your Summer Must Haves?
And be sure to follow me on Facebook, Twitter, Pinterest, Google + and Instagram for more family fun!