(Last Updated On: August 29, 2020)
Innisbrook Resort is open to the public! Come see why the golf pros love it here so much. Hint: the food, drinks, and resort are just amazing! While this post is sponsored, all opinions are 100% my own.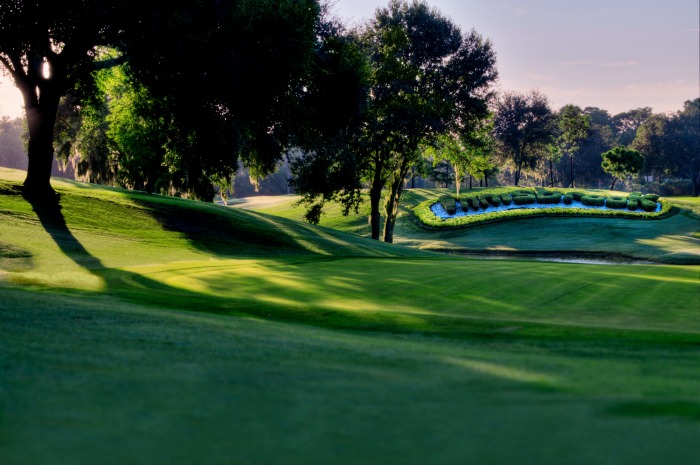 Innisbrook Resort Is Open To the Public
Tampa Bay is filled with fun things to do, places to see, food to eat and just BE. We are blessed in the sunshine state with award-winning beaches, outstanding theme-parks, world renowned golf courses, and restaurants that will satisfy even the pickiest of foodies. Tampa Bay is an amazing place to visit and live. And one of my favorite places to go on a date night or even just head out to dinner with the family is Innisbrook Resort.
Yes, you may be familiar with them due to this little thing called the Valspar Championship…or these guys called Tiger Woods and Jordan Spieth, but Innisbrook Resort has so much more to offer than just championship golf courses. So much to offer YOU. US. The PUBLIC.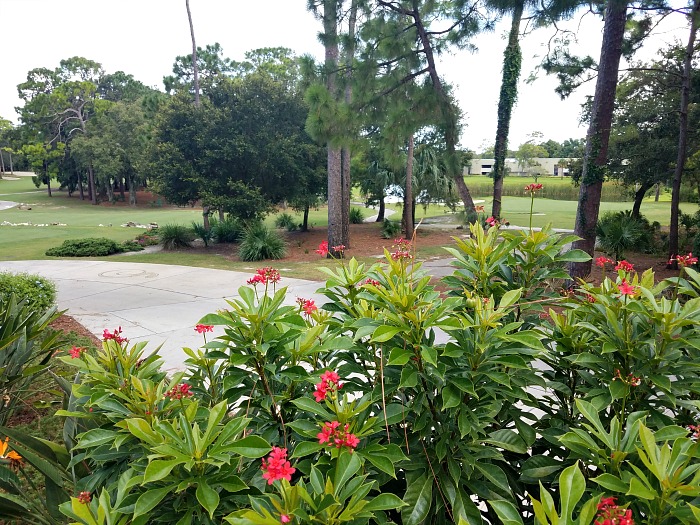 Did you know that Innisbrook Resort is open to the public? Don't let the gates scare you away – you, your friends and family are all welcome!
Come and relax at the Salamander Spa. There is 12,000 square feet for you to enjoy. You can book appointments for a massage and a facial, or you can take a yoga class. You will put your feet up and enjoy the view of the beautifully landscaped grounds while you listen to music and hear water flow from the waterfall that will simply put your mind at ease. Sip on freshly prepared cucumber water for extra hydration before you step into the steam room or hot tub. Say CHEERS to actually giving yourself a moment to relax with a glass of wine or champagne. The Salamander Spa at Innisbrook Resort is open to the public. It's a hidden gem here in Tampa Bay that is open to YOU. Don't miss it!
Dine at one of the many onsite restaurants. May I recommend Packard's Steakhouse for dinner and Market Salamander Grille for breakfast? Packard's Steakhouse is nestled on the Copperhead Golf Course, so your view is gorgeous. But the food. Oh the food. And the wine. It's no secret that I love a good glass of wine and we were very impressed by the wine selection at Packard's Steakhouse.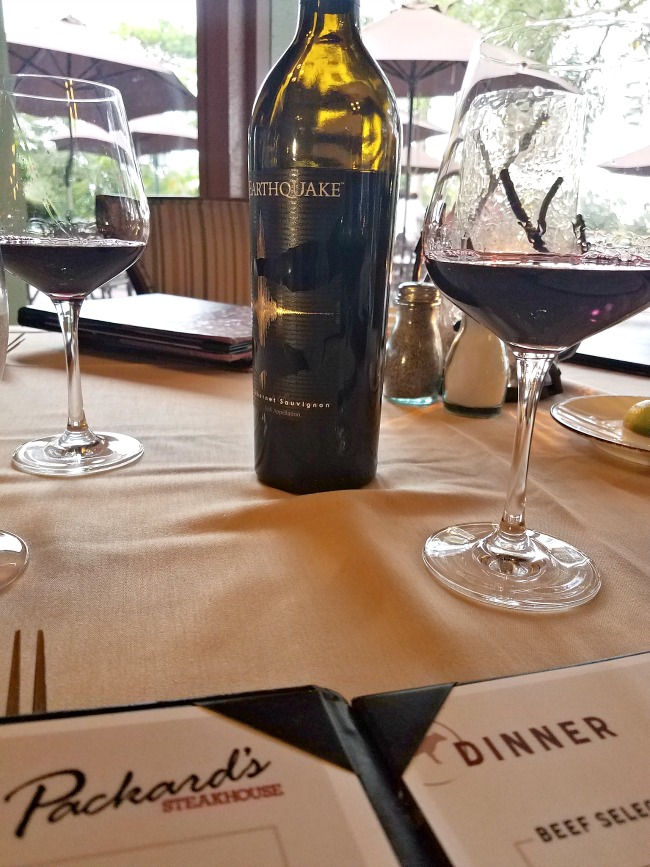 I have dined there several times now and have always tried something different, and I have always been pleased. From the Kona Crusted Lollipop Lamb Chops to the Curry Grouper and of course the steak. The steak can be cut with a butter-knife it is so tender! I topped my NY Strip with lump crabmeat and hollandise sauce…Oscar Style for me please 🙂 Is your mouth watering yet? But, be sure to leave room for dessert. Mike made some fabulous suggestions for us for an after dinner drink and I have to admit that the Vanilla Crème Brulee was by far the best Crème Brulee I have ever had.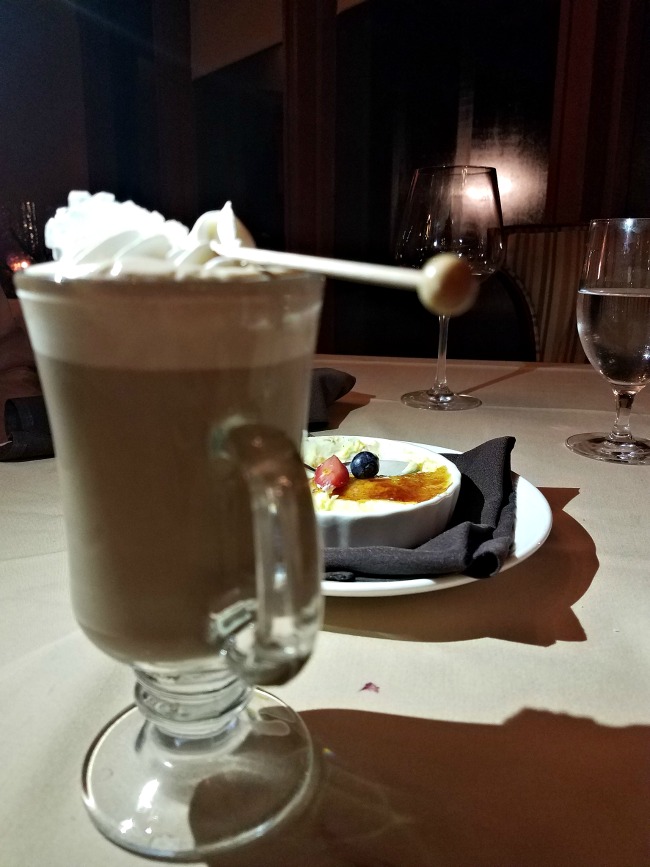 They have price points for every budget and specials that families can definitely appreciate. Packard's Steakhouse at Innisbrook Resort is open to the public. It's a hidden gem here in Tampa Bay that is open to YOU. Don't miss it!
Market Salamander Grille has something for everyone and every budget. My husband and I indulged on a southern-inspired breakfast, Huevos Rancheros and South of the Border Benedict. Who doesn't want Chorizo with breakfast?! Market Salamander Grille at Innisbrook Resort is open to the public. It's a hidden gem here in Tampa Bay that is open to YOU. Don't miss it!
I cannot say enough about the chefs and friendly staff at these two restaurants! The food is absolutely amazing. Like something you would expect at a 5-star restaurant in NYC, but without the stuffiness and insanely high price tag.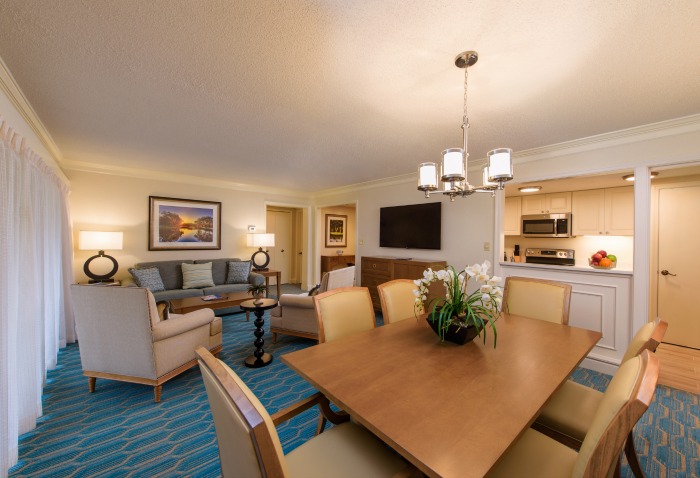 If you are looking for a place to stay, Innisbrook has spacious rooms that can accommodate any size party. And I am excited to share that they are undergoing a massive remodel! The accommodation remodeling program will upgrade the resort's executive one and two-bedroom condo-style suites to feature an appealing and modern look. Each unit will be completely refreshed to receive all new furniture, furnishings, flooring, stainless-steel appliances, quartz counters, cabinets, lighting, draperies and other decor.
The suite makeovers and South Course restoration are just the latest in a series of improvements Salamander Hotels & Resorts have made at Innisbrook. Other enhancements include:
Restoration of the famed Copperhead Golf Course
Renovations to the Island Golf Course
Expansion of the Osprey Clubhouse
Addition of the Market Salamander Grille & Bar
Opening of the Salamander Spa and Fitness Center
Refurbishing of its 65,000 square feet of Conference Space
Revamping of the Loch Ness Pool Complex
Installation of new greens on the North Golf Course
I also wanted to let you all know that now through September 30, Innisbrook is offering a 25 percent savings and a $50 resort credit with a stay of two nights or more. The package also includes complimentary golf for juniors under 17 with a paying adult, complimentary breakfast for children under 12 with a paying adult, and complimentary shuttle to nearby Honeymoon Island.
Is Innisbrook Open To The Public?
Yes! Yes Innisbrook is definitely open to the public, come see what there is to do and see at Innisbrook!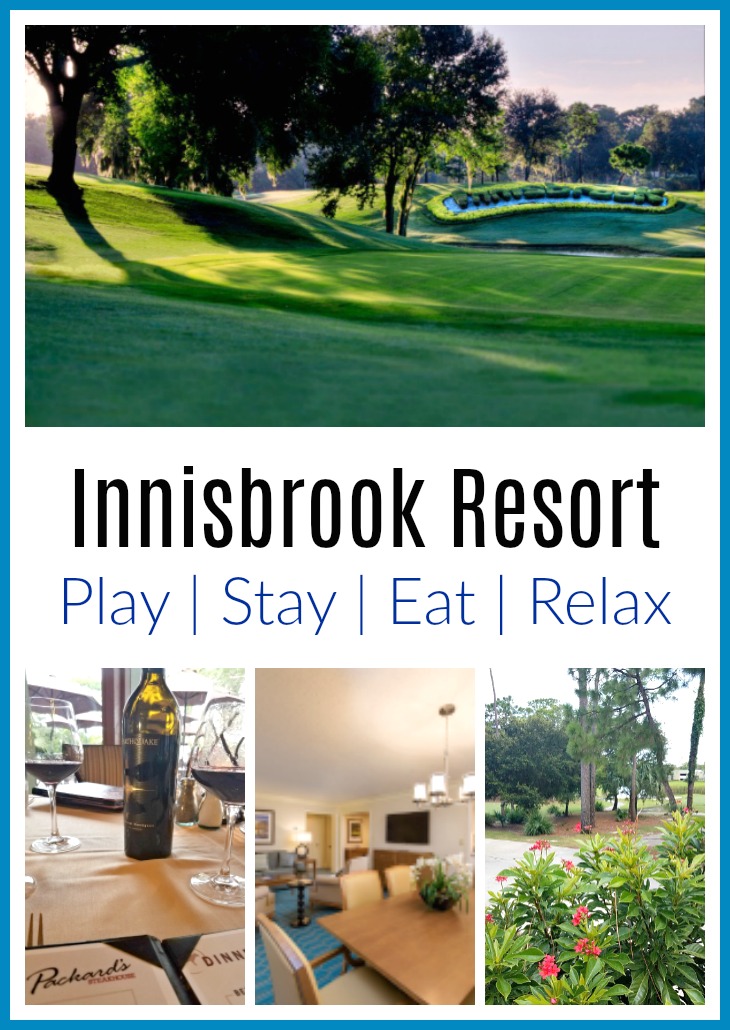 About Innisbrook, a Salamander Resort
Operated by Salamander Hotels & Resorts and owned by Sheila C. Johnson, Innisbrook is situated on 900 wooded acres of rolling hills in the St. Petersburg/Clearwater area on Florida's Gulf Coast, and is located just 30 minutes from Tampa International Airport. The resort features 72 holes of championship golf, spacious condo-style guest suites and rooms, four restaurants and three bars, the Innisbrook Golf Institute, 11 tennis courts, the Salamander Spa and state-of-the-art Fitness Center, six heated swimming pool complexes, a nature preserve, and three conference halls with 100,000 square feet of indoor and outdoor meeting space. Part of the Salamander Golf Collection, Innisbrook hosts the annual Valspar Championship at its famed Copperhead Course. For additional information call 727.942.2000 or visit www.InnisbrookGolfResort.com
Have you been to Innisbrook Resort before? What is your favorite part of the resort?
Be sure to follow Innisbrook Resort on Instagram, Twitter, and Facebook to stay up to date with all the fun things to do at the resort!
Make sure to visit Food Wine Sunshine for more Florida Family Fun and stay up to date with me Facebook, Twitter, Pinterest, and Instagram.