(Last Updated On: September 4, 2019)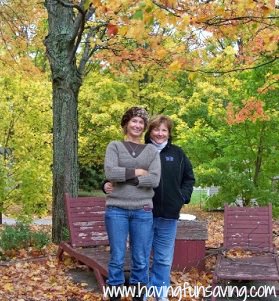 Frugal Family Fall Fun
Happy Thursday! Today I am going to give us some FALL Family Adventures.
First things first – what are some scents you think of when you think of Fall? I know that I love cool crisp air, cinnamon, apples, and pumpkin pie.
Start a fall recipe that you love in your crock pot before you start out on your Fall Adventure day and you'll come home to a delicious scent that makes everyone smile. Need some recipe ideas?
Check out some of my favorites:
You won't need any special equipment for this afternoon adventure–just some jackets (if you live somewhere other than FL!), water and snacks.
Have the kids bring along a notepad or spiral notebook, (it can be their Fall journal) and some crayons for writing down observations and making leaf rubbings. I would also bring some small paper bags for storing fun finds found along the path. Where will you find your "path"? The local park, your back yard, the possibilities are endless!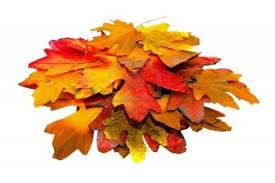 Once you get home, you can use these finds as craft materials!
I think the place mats are an absolutely adorable idea and if you make lots – wouldn't these make cute presents!
Here are the directions for the place mats.
What You Need:
Leaves
Glue
Camera
8×11 paper
Other craft items for decorations – stickers, glitter, etc.
What You Do:
Take pictures of the kids either on your walk or while playing with the leaves
After the pictures are developed, pick one or a few and glue them onto a place mat-sized piece of paper.
Decorate the border with drawings or leaf prints (lightly paint the back of a leaf with acrylic paint, then press onto the paper).
Once dry, laminate with clear Contact paper or, for about $3 each you can have the place mats professionally laminated at a copy shop.
Have Fun!
What type of crafts do you make with your nature findings? Photo Frames? Placemats? Faux Fossils? Please share them in the comments!