(Last Updated On: August 28, 2019)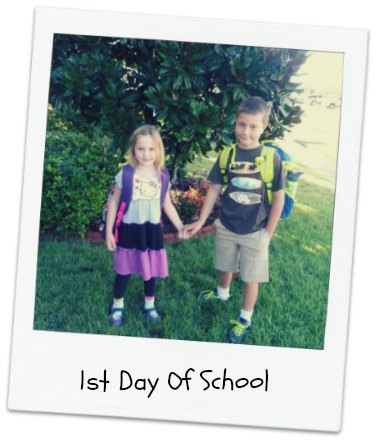 So my kiddos started back to school today. They were both excited yesterday, but more nervous today. I walked them both to class to meet the teachers and they had to deal with me taking pictures of them at their new desks 🙂 Both had friends from last year in their classes…hopefully that makes the day a little easier for them both.
Do you still cry? I did! I was really surprised too! Steven is in 3rd grade, and this year he had a "real" desk! For some reason, that made me really tear up! No more table…it was a DESK. That means he is getting big – real big! And before you know it he will be driving. Seriously, where does the time go?
Being a mom is the most magical thing in the world, but I guess NOTHING can prepare you for these moments. The moments that just pull at those heart strings and just make the tears flow. For reason you can't understand…
So, to all the moms out there – Thank you for being an awesome mom! And to all the kids out there…Can you stop growing for just a few minutes 😉
Happy First Day of school everyone!