(Last Updated On: October 15, 2020)
Whether you are traveling to Long Island to visit family or vacation, here are 10 Free Things to Do on Long Island to fill your travel itinerary.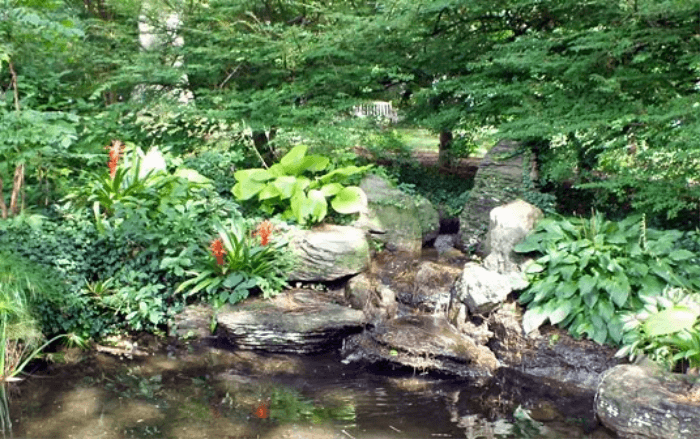 10 Free Things to Do on Long Island
Long Island is made up of four counties in downstate New York, two of which are New York City boroughs. It's one of the most densely populated regions in the United States, with over 7.5 million people living on the island, 5 million of whom live in Queens or Brooklyn. While the western towns and villages are metropolitan, eastern Long Island communities feature farms and agricultural necessities. No matter where you stay in Nassau or Suffolk counties, you'll always be close to a public beach.
People don't typically consider Long Island to be a tourist destination – rather, visitors often come here to visit family or attend the local colleges. However, there is still plenty to do on this 118-mile-long extension of New York. These free things to do on Long Island focus on Nassau and Suffolk counties, which offer more natural attractions and a lower population density. When New York City becomes too expensive, give your wallet a break by taking a road trip and heading east!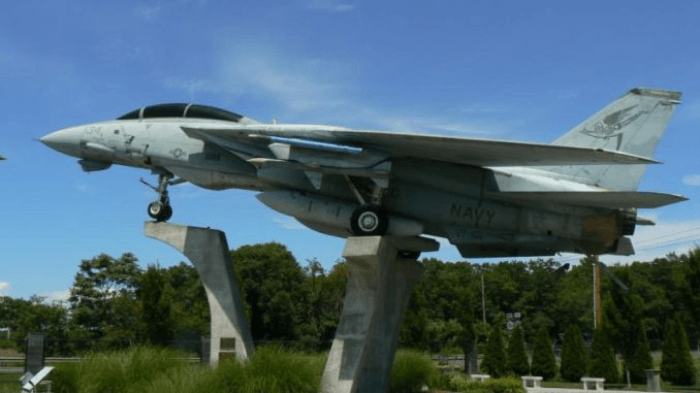 Located in Nassau County, this 259-acre park is a favorite among South Shore families. In addition to the large playground area, Cedar Creek Park features a bicycle path to Jones Beach, a popular beachfront that charges for parking. Beat the system by making the 5-mile bike journey to the one beach you need to see in Nassau County!
Cedar Creek Park also has an archery range that is open to the public. You'll need to bring your own equipment, but you don't need a permit to use the range.
Norman J. Levy Park and Preserve
This Nassau County preserve used to be a landfill. Now, it's a plant and wildlife sanctuary with land and sea animals. Most people who visit this peaceful park hike along the trails, which peak at an altitude of 115 feet. From here, those who worked their way to the top can see the New York City skyline. Goats and large birds tend to join hikers on the trail, so be on the lookout for them!
The preserve also has 18 exercise stations along the trails, along with a kayak launching site from June-August. Although you can rent a kayak on site, you can bring your own to paddle for free.
After 4:00pm, it's free to park at Montauk Point State Park. The park sits on the southeastern tip of Long Island, where tides from two bodies of water converge. Visitors can explore nature trails, playgrounds, and the (cold) ocean water by the Montauk Lighthouse. The historical landmark is the oldest lighthouse in the country, commissioned by George Washington in 1792!
Montauk is 115 miles east of New York City, yet it's accessible by public transportation. Take the Long Island Rail Road from as far west as Penn Station or save some time by driving there.
One of Long Island's most well-known attractions is the Big Duck, a giant duck-shaped building built in the 1930's. It's free to visit the building and take photos with it, though you might want to purchase some duck-inspired memorabilia. On the first Wednesday after Thanksgiving, Long Islanders gather around the Big Duck for a holiday lighting ceremony. If you won't be in Suffolk County that day, fear not – the Big Duck is open for visitors all year long!
Find the Big Duck in Flanders, NY in eastern Suffolk County. On your way there, you'll likely pass the spot where Long Island splits, sometimes called "the fork."
While most gardens and nurseries on Long Island charge an admissions fee, the Clark Botanic Garden operates on an optional donation system. This beautiful site features colorful flowers, tall pine trees, and ponds to explore. Since Long Island experiences four distinct seasons, different plants are in bloom each month. Check out the garden's map to see what you'll likely find during your visit!
The Clark Botanic Garden is in Nassau County, just a short drive away from Queens.
Long Island is home to lots of aviation history in both Nassau and Suffolk counties. Grumman Memorial Park pays tribute to the Grumman Corporation's impact on aviation. Check out various warplanes, like an authentic F-14 Tomcat and an A-6E intruder. If you're spending time in Suffolk County, spend some time at the park to learn about aviation in New York!
Eventually, the Grumman Memorial Park will feature a museum and other sites. In the meantime, a trip to the park will not take up too much of your time.
American Guitar Museum
The American Guitar Museum on the border of Nassau County and Queens is free to enter! It's located in an old farmhouse, and is home to musical artifacts you may recognize. See the John D'Angelico guitar that was played in the wedding scene of The Godfathers, as well as one of Les Paul's original Gibsons. You'll even find a La Cote guitar from 1840!
The museum's website has not been updated since 1998, so it's best to call them for more information.
Many parks on Long Island host free concerts in the summertime. Although some of the venues charge for parking, others like the Clark Botanic Garden do not. Long Island has a vibrant music scene, with rock, jazz, and cover bands in nearly every town. No matter where on Long Island you're staying, you'll be able to find free music during the warmer months!
Some of the same venues that host free concerts also show outdoor movies for free, like Eisenhower Park and the Town of Babylon.
At the Dolan DNA Learning Center in Nassau County, visitors can check out a museum exhibit for free on the weekdays. In the main gallery space, you'll meet Otzi the Iceman, the mummified remains of a 5,300-year-old man. Otzi helped scientists make incredible scientific discoveries, like the fact that Lyme disease existed thousands of years ago. You'll also see a timeline of life on Earth, the evolution of different body parts, and an interactive wall to help visitors explore genetic diversity. Barring a school event that closes off the exhibit, you're invited to take a self-guided tour!
Other exhibits at the Dolan DNA Learning Center may also be open to the public. Be sure to ask upon arrival!
Maurice N. Flecker Memorial Gallery
Suffolk Community Colleges has three campuses on Long Island. On their Ammerman campus, this gallery features artwork from students, faculty, and mid-career artists from New York and beyond. There's also a gallery on the Eastern campus that focuses on Rasta art. Join growing art enthusiasts as they learn about the discipline!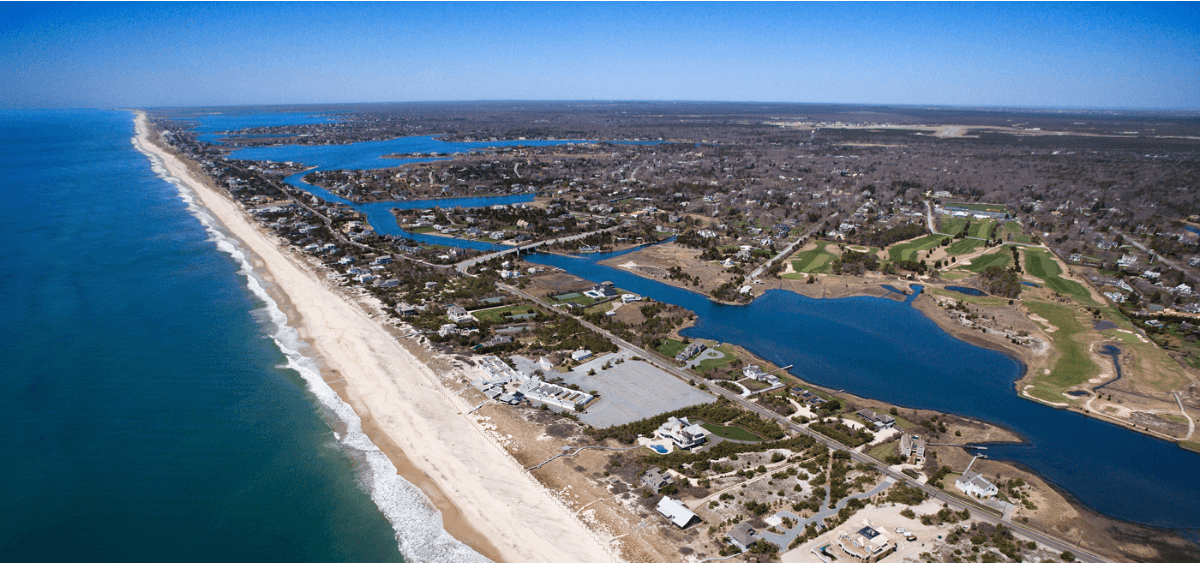 Long Island earned its name for how large it is. With that in mind, there's an endless number of things to do throughout the island's hundreds of communities. Whether you're interested in visiting parks, museums, or waterfronts, you can do it for free!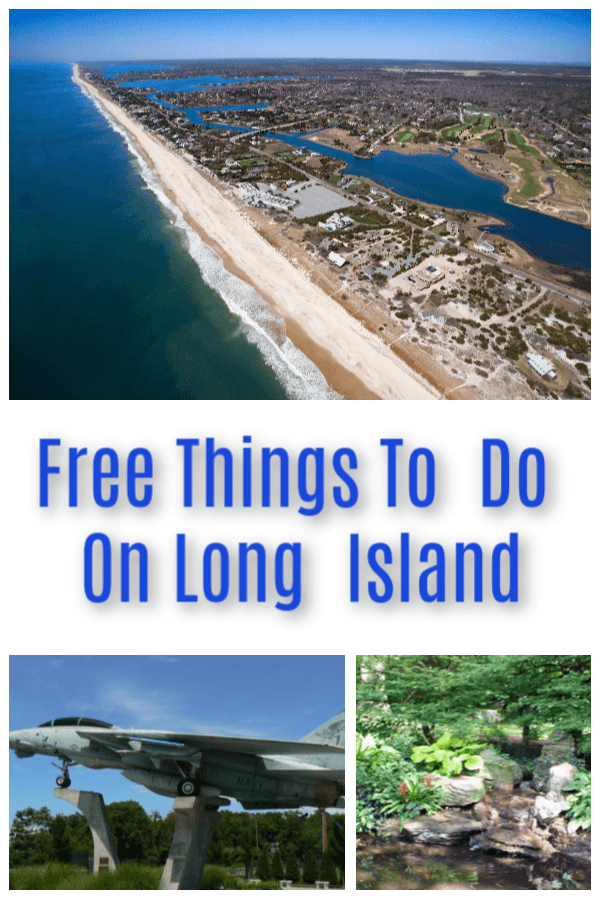 Have you been to Long Island? What are your favorite things to do on Long Island?
Be sure to follow Food Wine Sunshine on Facebook, Twitter, Pinterest, and Instagram for more things to do, healthy recipes, and travel.