(Last Updated On: May 17, 2021)
One way to explore the beauty of Napa and discover Napa Valley wineries is by train. Check out what you need to know about the Napa Valley Wine Train.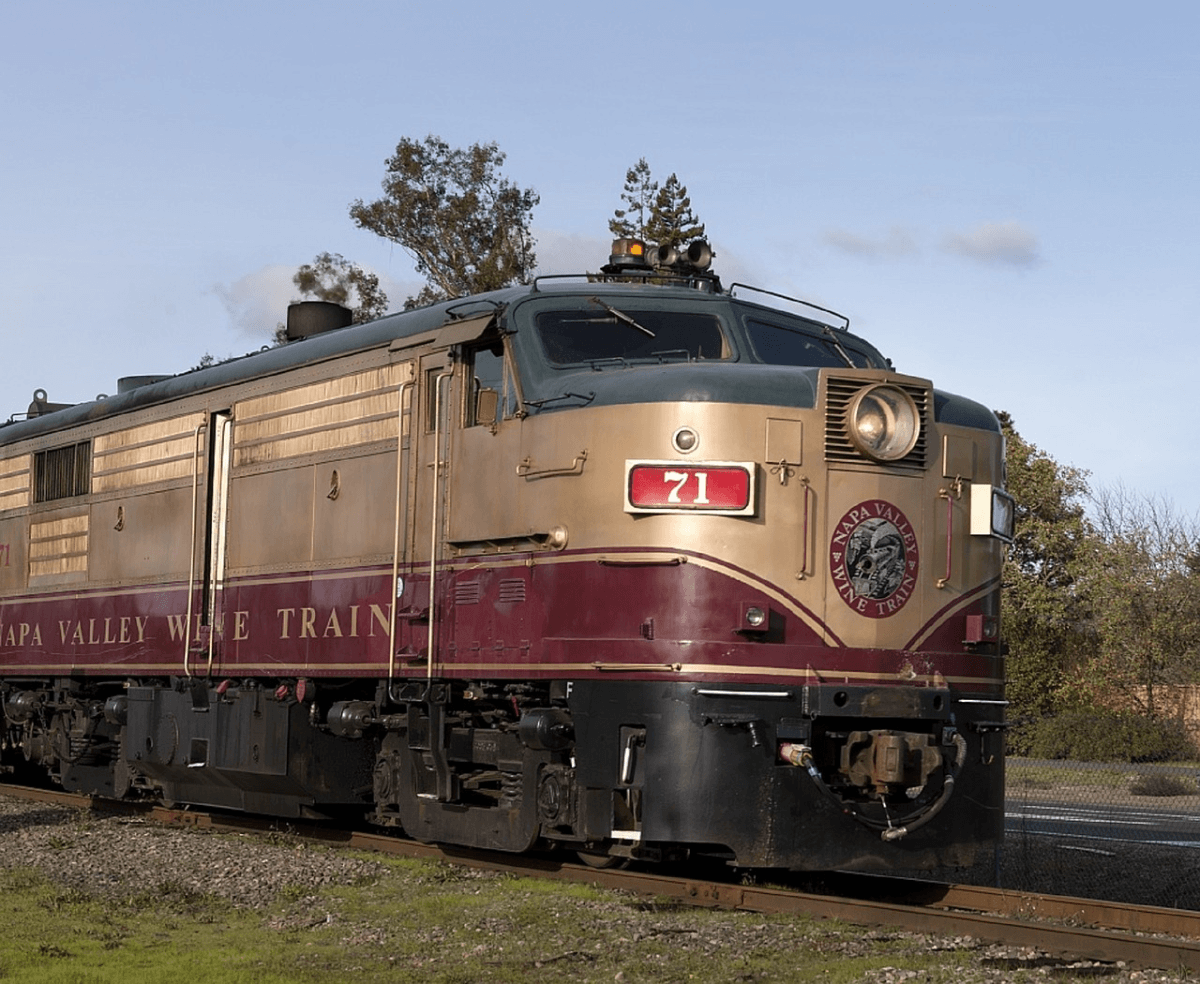 Napa Valley Wine Train Information
California is known for its wines and scenic views. The wineries in Napa, Sonoma and the land here are beautiful to see no matter what manner of travel that you use but some methods of transportation are a little more unique than others. Have you ever wanted to travel by train? Do you like wine? If so, then you need to treat yourself to a trip aboard the Napa Valley Wine Train!
The Napa Valley Wine Train has been in operation for over 30 years and the train itself is a fully operational, but nicely refurbished antique train, powered by two modified-1950's engines. Stepping into the train cars is like stepping back in time to when train travel was considered very luxurious, about a hundred years ago. No detail has gone unnoticed in the refurbishing of these train cars from the etched glass partitions, brass accents, plush seats, and mahogany panels it all looks and feels authentic.
Historically this train ride would take wealthy patrons to a luxurious spa resort in Calistoga, and now it takes visitors from around the globe on a 36 mile round trip to St. Helena and back. The track corridor taken has been in use for more than 150 years, and along your trip, you will stop at the wineries of some world-renowned vintners.
Not only does the Napa Valley Wine Train take you on a tour through some of the most beautiful wine country in the world, but it is also a gourmet restaurant. The menu on the train changes seasonally and features locally sourced and responsibly farmed ingredients. Not all train rides include a meal but those that do feature a multi-course meal including appetizers, soup or salad, a main course, and dessert. Of course, there is also wine available for purchase with your meal. The wine train has over 40 different types of wines on board and you are welcome to bring your own bottle for a special occasion but a corkage fee may apply.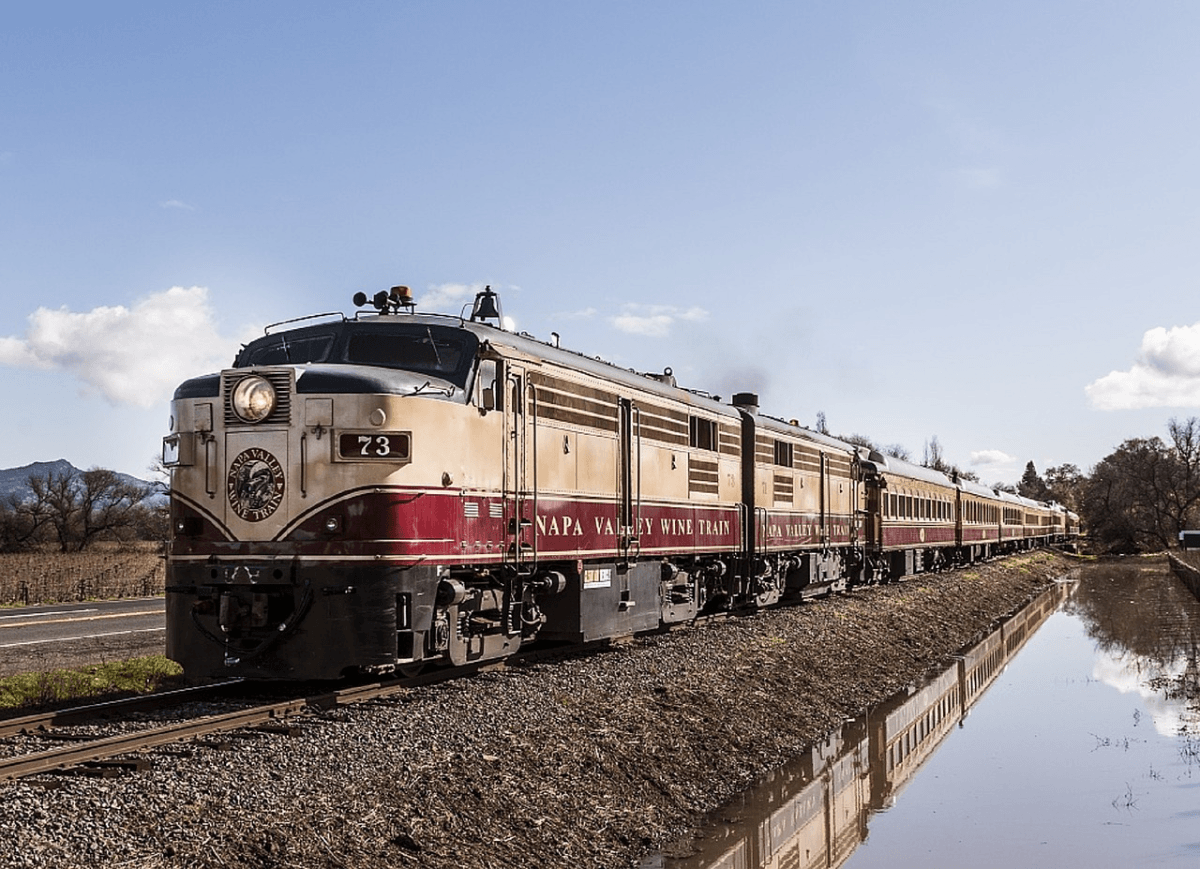 Napa Valley Train tours start at $249.99 per person, you can choose from two different dining only options where you remain on the train for the entire journey. There are also two different half a day winery tour options that are $269.99 per person, and five different full-day winery tours that start at $299.99 per person. There are also special events on the Napa Valley train such as Murder Mystery nights, Romance on the Rails, and even a Thanksgiving lunch or dinner on the rails!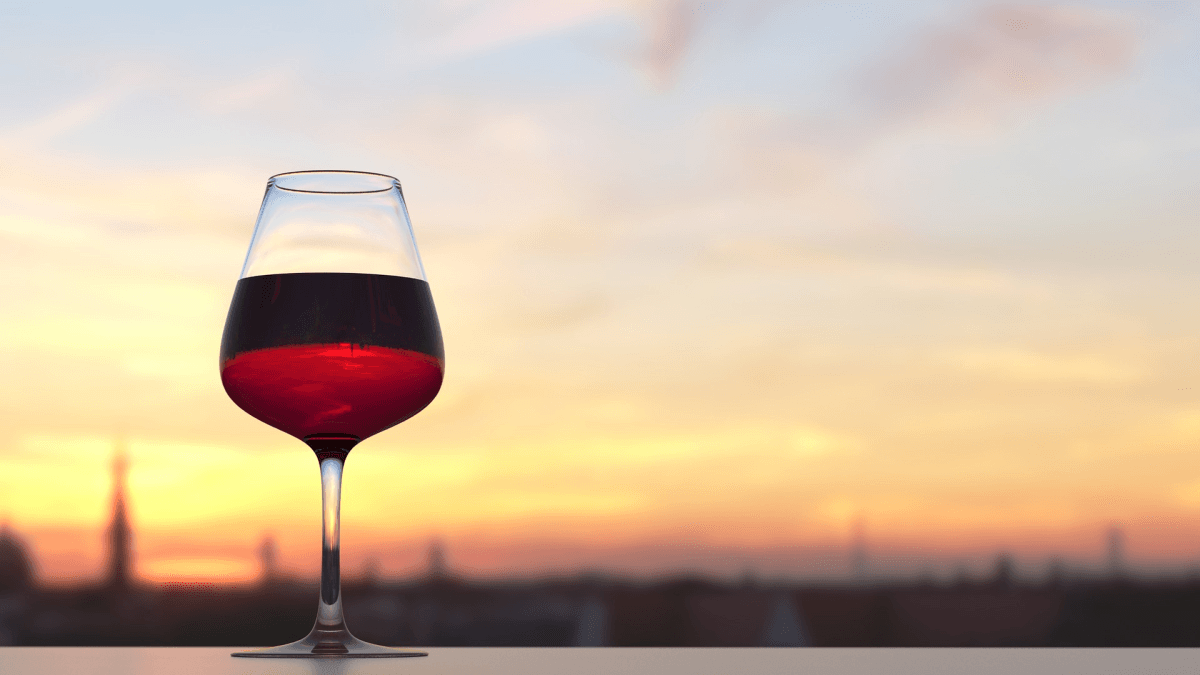 Napa Valley Train Tours tend to sell out, so it is highly recommended that you book your trip well in advance. Children are welcome on the train, but pets are not unless they are service animals. There is no dress code, but it can get cool in the evenings so you may want to choose a layered look or bring along a jacket. Most lunch tours, ½, and full-day winery tours leave the station between 10:00 and 11:00 am. Dinner train rides check-in around 5:30 and leaves the station about 6 pm. One thing to note about dinner rides is that you will be on board for sunset and what locals refer to as the golden hour with spectacular sunset views.
If you happen to be traveling to Napa in November or December you can take your children on the train for a special visit to the North Pole to see Santa. Tickets are $59.99 and the train departs at 5 pm and 7 pm. This trip includes hot cocoa and cookies! Make sure to reserve your spot in advance as this is a VERY popular event.
If you are interested in taking a tour aboard the Napa Valley Wine Train you can visit their website and learn more about all of their packages. You can also see special events, view the menus for specific packages, and even book your reservations online. If you are just dying to see Napa Valley vineyards up close this is certainly the most unique way to do it.
Have you been on the Napa Valley Wine Train? Is it something you want to do the next time you are in Napa?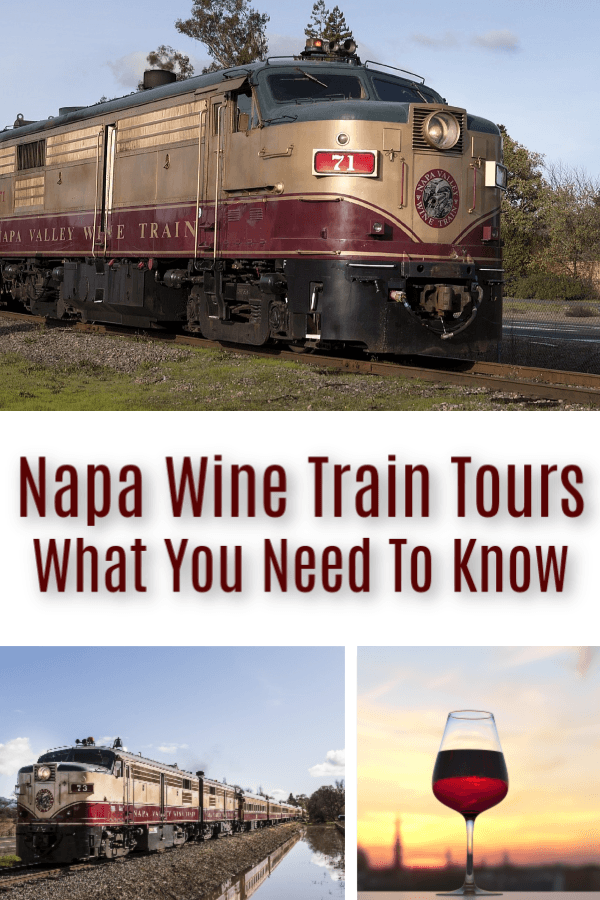 Be sure to follow Food Wine Sunshine on Facebook, Twitter, Pinterest, and Instagram for more wine tips and experiences, healthy recipes, and travel.