(Last Updated On: November 12, 2020)
With all of the dishes on the holiday table, pairing wine can seem intimidating, but it doesn't have to be. Here are the best wines to go with your turkey dinner.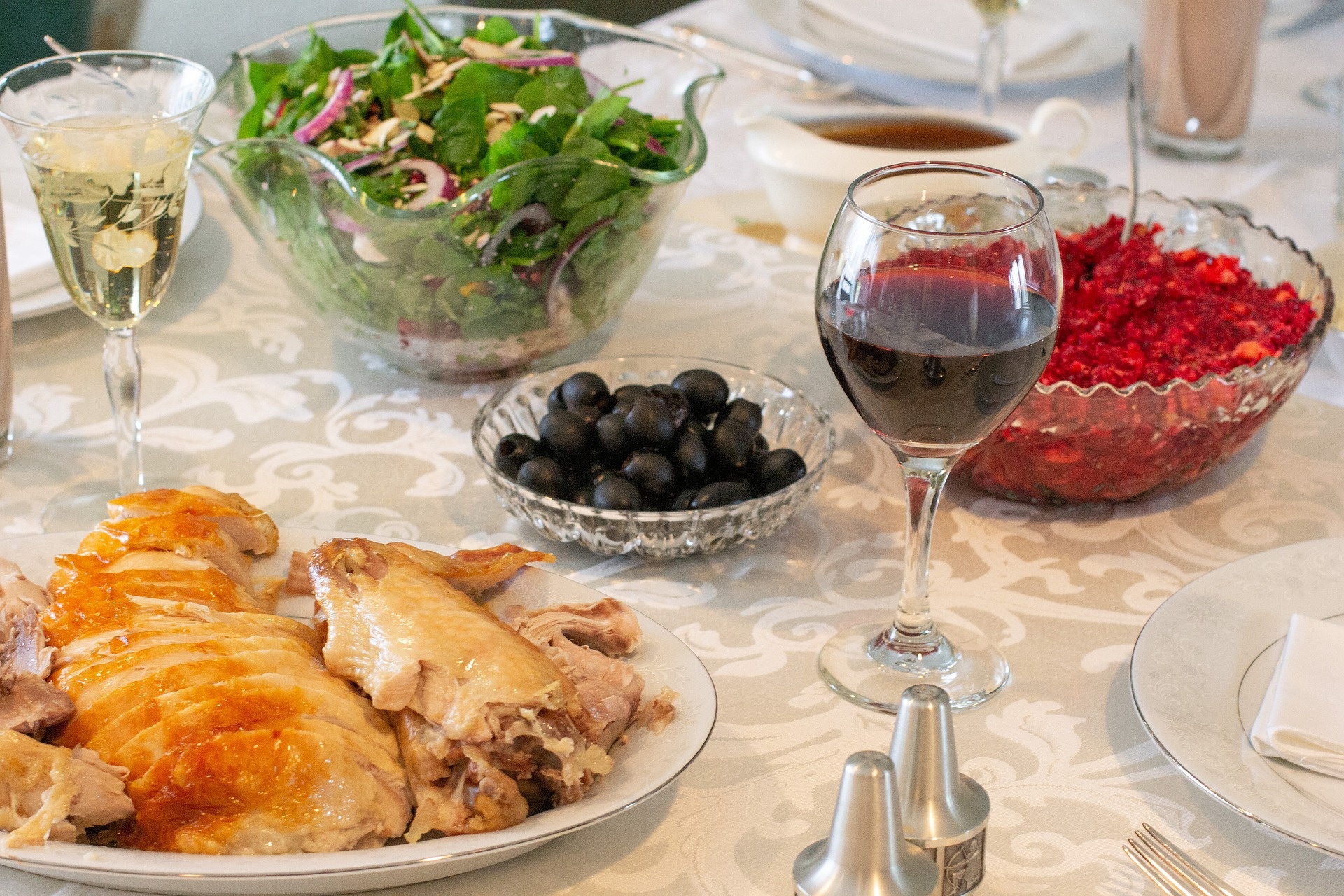 Best Wines To Go With Turkey
Ahh, the smell of turkey roasting away, potatoes bubbling on the stovetop, and the pies all baked and steaming on the countertop. These are the staples of a holiday meal, but when your guests arrive, the first thing they'll want is a drink. And what to serve with the turkey?
Pinot Noir is the obvious choice, and while a classy bottle from Burgundy might be just the thing for small holiday gatherings, there are plenty more moderately priced options that you won't mind splashing around a bit during your feast.
Several high quality less expensive Pinot Noirs are available from Chile and a few from California though these tend to go up again in price.
Another great red wine option is a Carmenere, also from Chile. A relative of Cabernet (and we really should invite relatives to these special occasions now and then shouldn't we?) Carmeneres are rich and complex though lighter than a Cabernet or Merlot, making them a good pairing for turkey, especially with dark meat.
They are typically very inexpensive; quality Carmenere can usually be found for around $10-$12. Don't let the low price fool you or your guests out of this pleasurable wine experience; just make sure to peel the price tag off before serving so aunt Ethel won't turn up her nose without a taste.
No matter what you choose to serve, remember to put down the peeler, open your wine, and let it take a deep breath with you about 15 minutes or so before your guests arrive.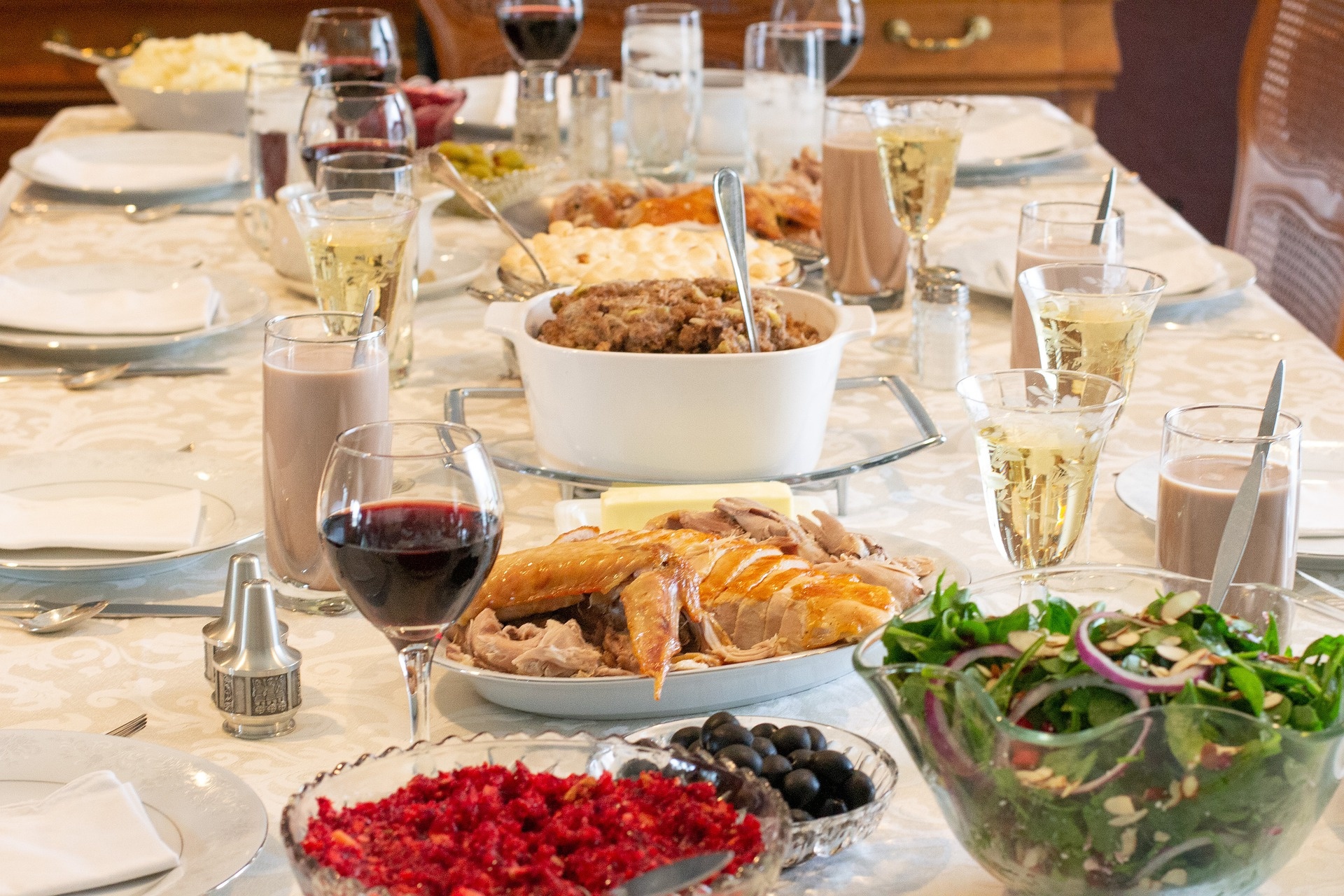 It is also important to consider those guests who prefer white wine. An oaky Carneros Chardonnay from California can complement the rustic and earthy nature of some holiday foods though it may overwhelm the turkey itself.
A nice dry Sancerre should leave none disappointed and will go quite nicely with tart cranberry sauce or garlicky haricot vert (green beans) should these delicacies be found alongside the turkey on your table. Sancerre is also a fabulous compliment to pt, spreadable cheeses, shellfish, and raw vegetables, which makes it a good choice to offer as your guests file in before dinner.
And of course, there should be Champagne, at least enough to fill everyone's glass for a toast to health, happiness, and the joys of living to excess a minimum of two or three times a year.
Cheers!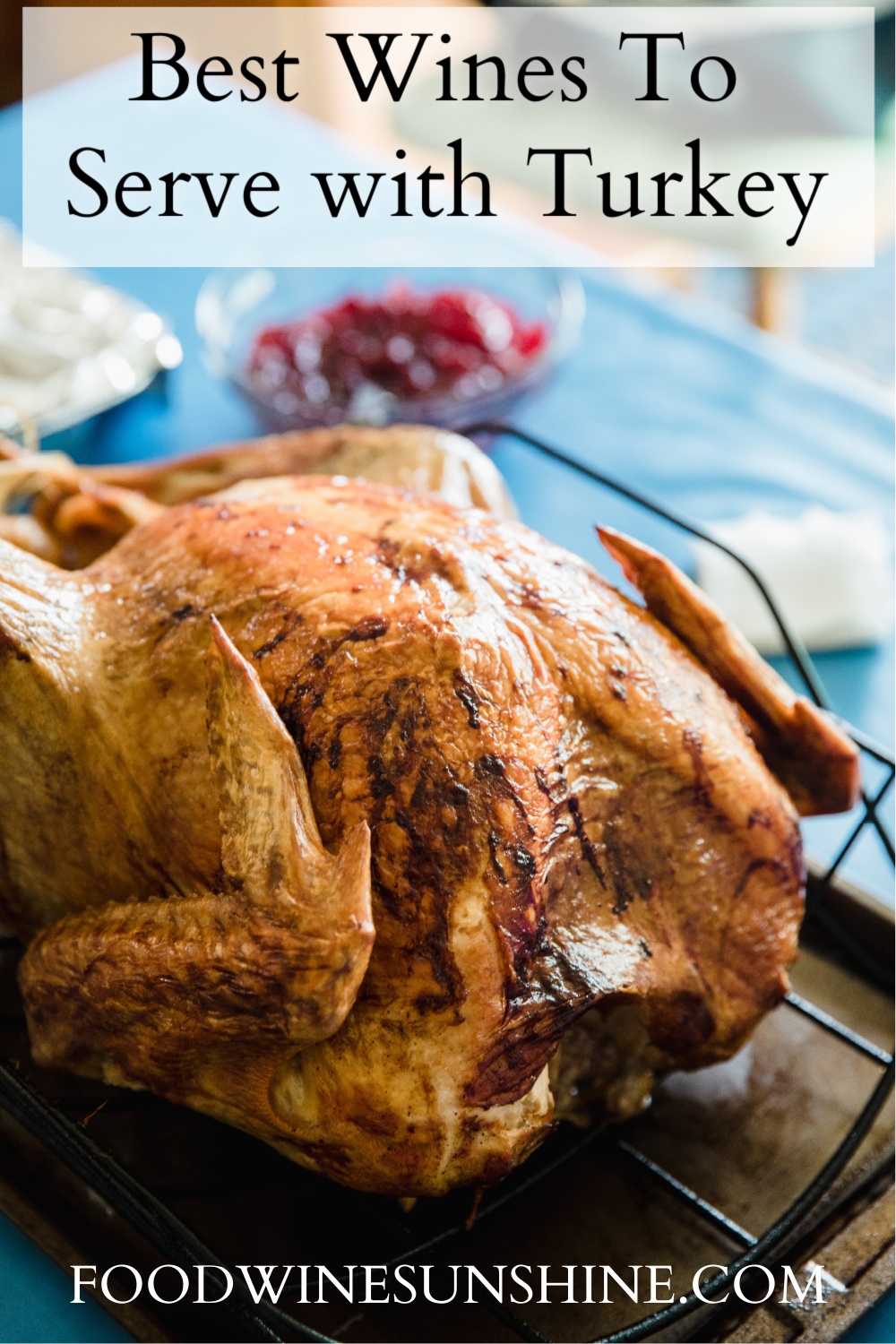 What is one of your favorite wines to serve with turkey?
Looking for delicious side dishes to serve at your holiday meal?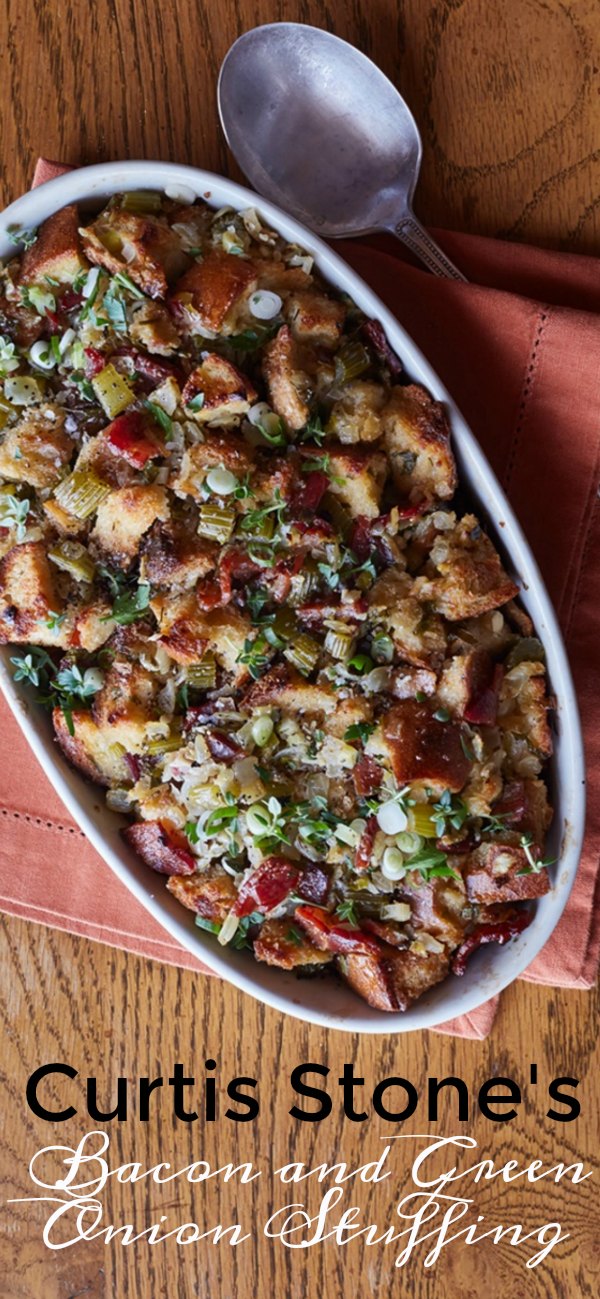 Grab Curtis Stone's Bacon and Green Onion Stuffing Recipe
Be sure to check out Food Wine Sunshine on Facebook, Twitter, Pinterest, and Instagram for more wine tips, cocktails, healthy recipes, and fun things to do.