(Last Updated On: April 26, 2023)
Planning some summer parties? Here are some tips for throwing a successful block party plus some must-serve recipes and wine pairings. While this post is sponsored by CK Mondavi and Family Wines, all opinions, tips and recipes are my own!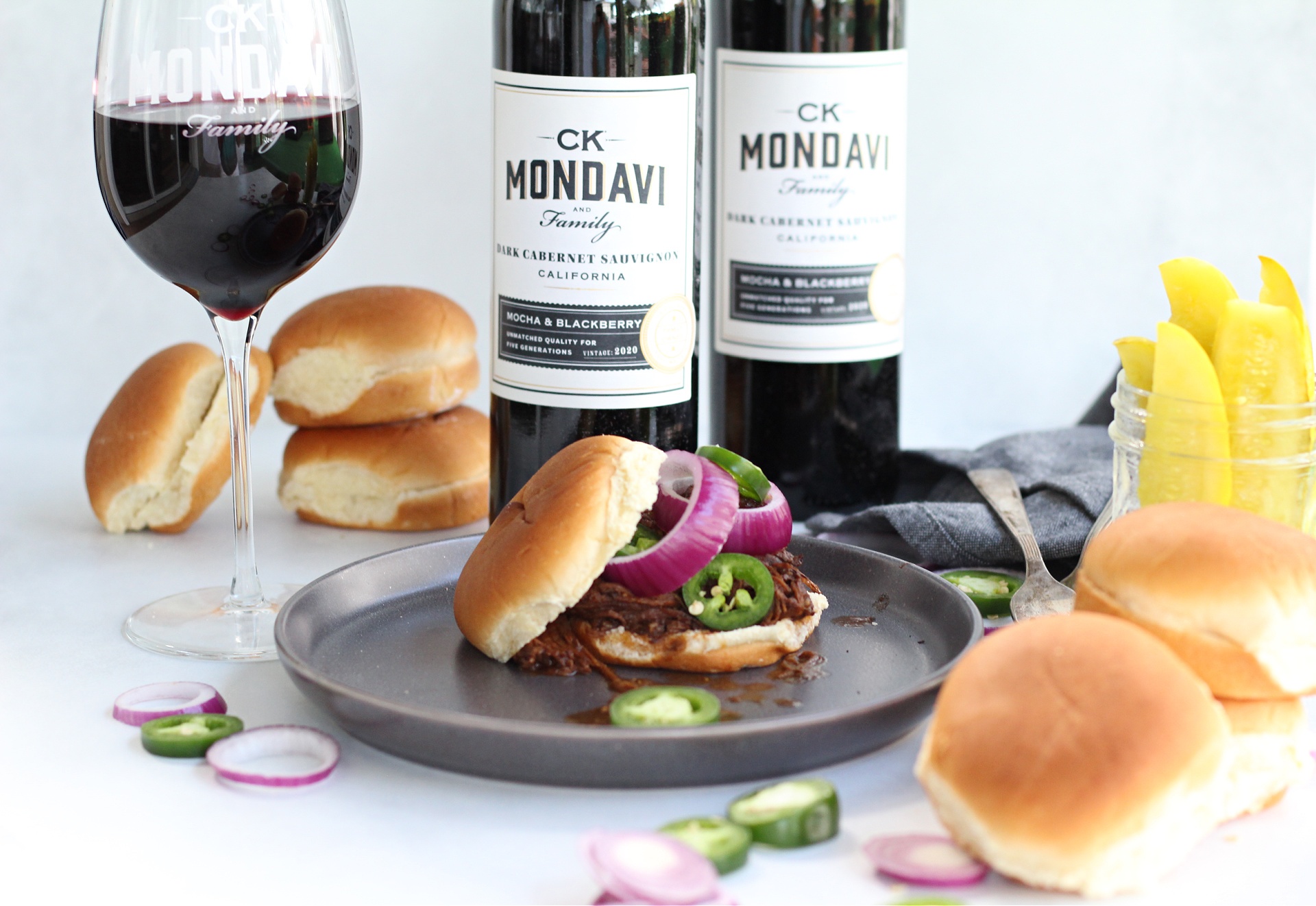 The Best BBQ Beef Sliders and Dessert For Your Neighborhood Block Party
How To Plan The Perfect Summer Block Party
Summer is here and that means we all want to get outside and spend some time with friends and family, right? In my subdivision, we are very fortunate to have so many people that we consider close friends…and that means we love hosting, preparing, and attending parties and gatherings. I mean, who doesn't like a good party?!
Have you been to a block party? Have you hosted one?
There are plenty of reasons to host a block party. First, it's a great way to meet your neighbors and get to know them better. It's also a fun way to celebrate events such as the start summer, the holidays, or just that the fact that it's a random Thursday. Having a block party great way to have some fun and bring the community together and build strong relationships within it.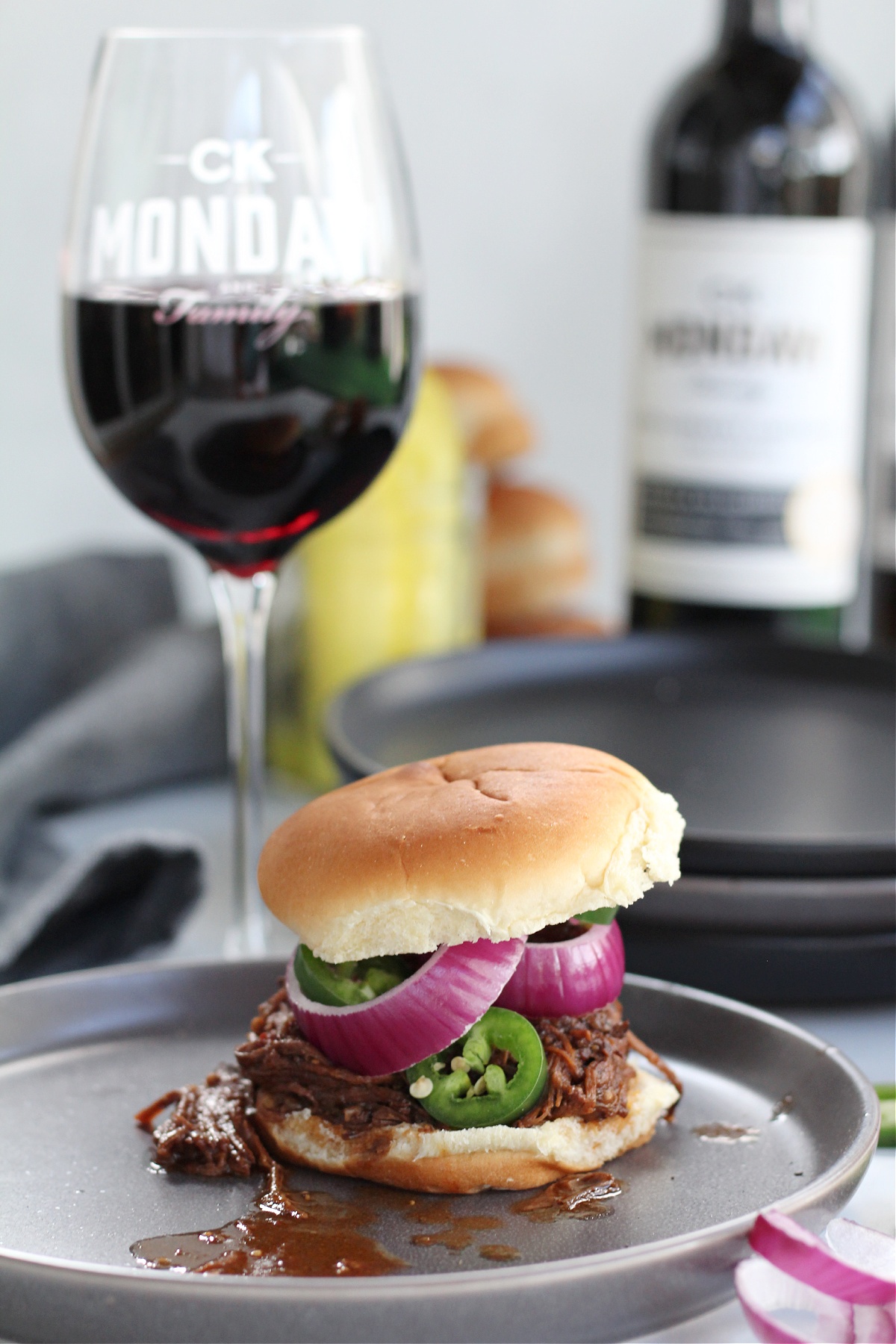 What is a Block Party?
When most people think of a block party, they imagine a fun-filled event that brings the neighborhood together. But what is a block party, exactly? A block party is a get-together of neighbors who live on the same street or in the same apartment complex. They can be as small as 5 people or as large as 500, and they can be held for any reason – from celebrating a holiday to mourning a loss.
To throw a block party, all you need is some good food, good drinks, and games are always a good idea. You can ask your neighbors to bring something, or set up a potluck dinner. Planning a block party can be a lot of fun, but it's important to keep things organized and manageable.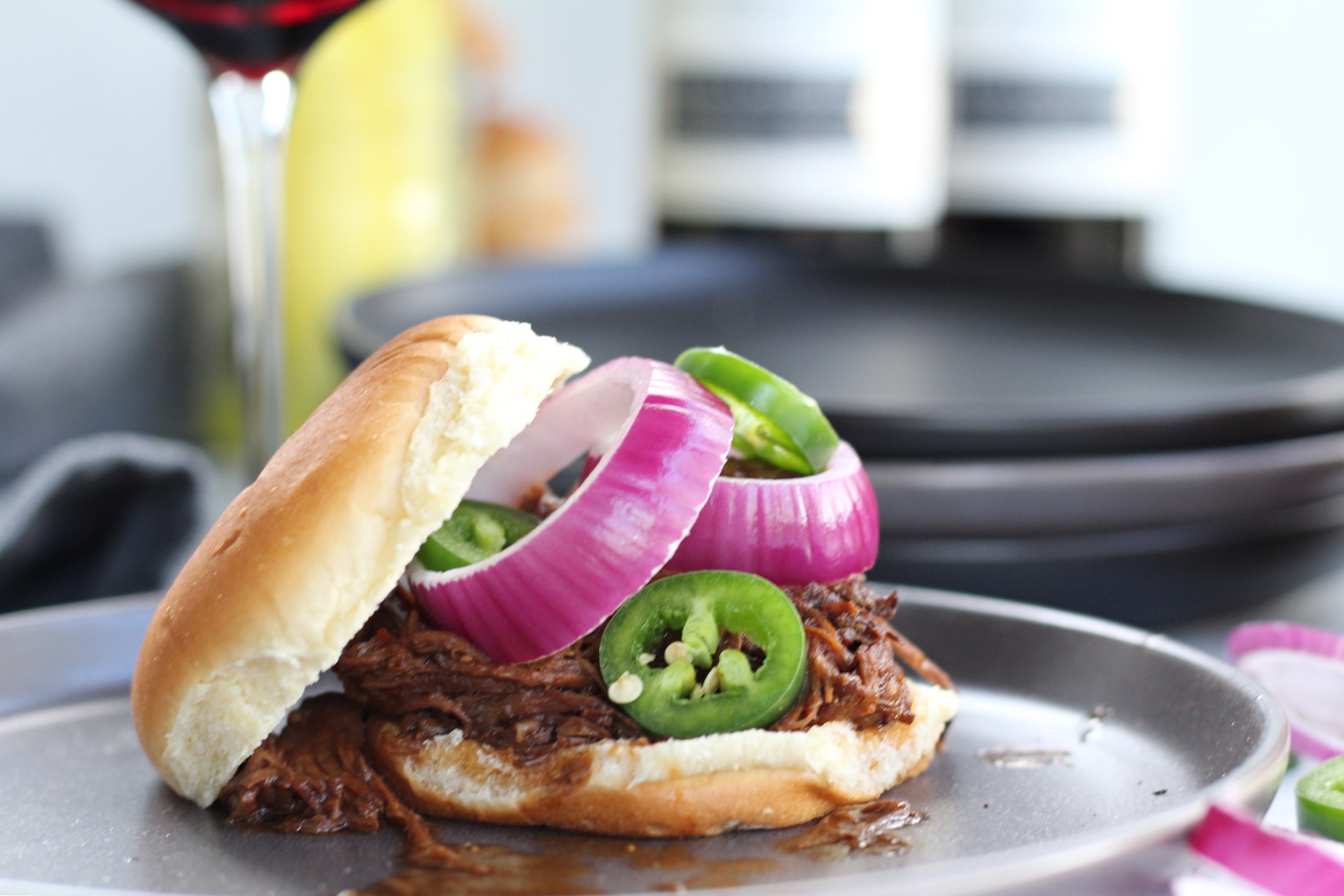 Here are some tips to help you get started planning a block party:
1. Decide on your date and if you want a theme.
Having a date and theme for your block party will help to ensure that everyone knows when it will be and what to expect. That's kind of obvious I guess, but with summer schedules and having kids, sometimes picking the date for a party is sometimes the hardest part!
Having a theme can be a fun way for everyone to get involved and dress up or bring a specific type of food for the occasion. A theme can also help to set the tone for the party and provide some direction for activities.
A theme can help to dictate what type of food and drinks are served, what music is played, and even what decorations are used. If you're stuck for ideas, here are a few popular block party themes to get you started:
A backyard BBQ party is always a hit – grill some burgers and hot dogs, set up a few lawn games, and serve up some refreshing cold drinks.
For a more elegant affair, try a outdoor cocktail party – mix up some tasty cocktails and serve them on tray tables with appetizers.
A family picnic is also a great idea – set up a big table with a variety of foods and drinks, and let the kids play games outside.
Finally another entertaining theme is the classic movie night.
2. Choose a location.
When planning a block party, choosing the right location is also important. You'll want to find a spot that's easily accessible for party-goers and that offers plenty of room for activities. A busy street or one with limited parking may not be the best choice.
Make sure to check with your local authorities before scheduling your party if you are actually planning to have the party ON the street. Some neighborhoods have restrictions on street closures and noise levels. Once you've found a suitable location, start planning the fun! Decide on a theme, invite your neighbors, and get ready to celebrate!
3. Get your permits in advance.
In order to throw a block party, you may need to get a permit. It may be the law. In most cases, you need a permit to host a block party. This is because they can be disruptive and may cause traffic problems.
4. Ask for help.
Don't take on all the tasks yourself! Ask friends, family and neighbors to help with tasks such as food procurement, entertainment, and decoration, making the party more enjoyable for everyone. Plus, by having volunteers in place, you'll avoid any potential conflicts or drama that could occur if one person is left in charge of everything.
5. Figure out the entertainment.
After all, what's a party without some music and games? You can either bring your own speakers and DJ set-up, or hire a band or DJ to come play for you.
6. Determine what you'll do for food.
Food is a big part of any party, and block parties are no exception. Determining what to serve can be a challenge, but it's important to get it right. You want something that will appeal to everyone and that won't take too much work to prepare.
One option is to grill out. This is always popular with party goers, and it's easy enough to do, but it does leave someone manning the grill for long periods of time. That's why I like using my slow cooker 😉 Fix it, forget it, and then enjoy it when you're ready. I love mt Slow Cooker BBQ Beef Sliders for that exact reason! They are super simple to make, and everyone can assemble their sliders when they're hungry.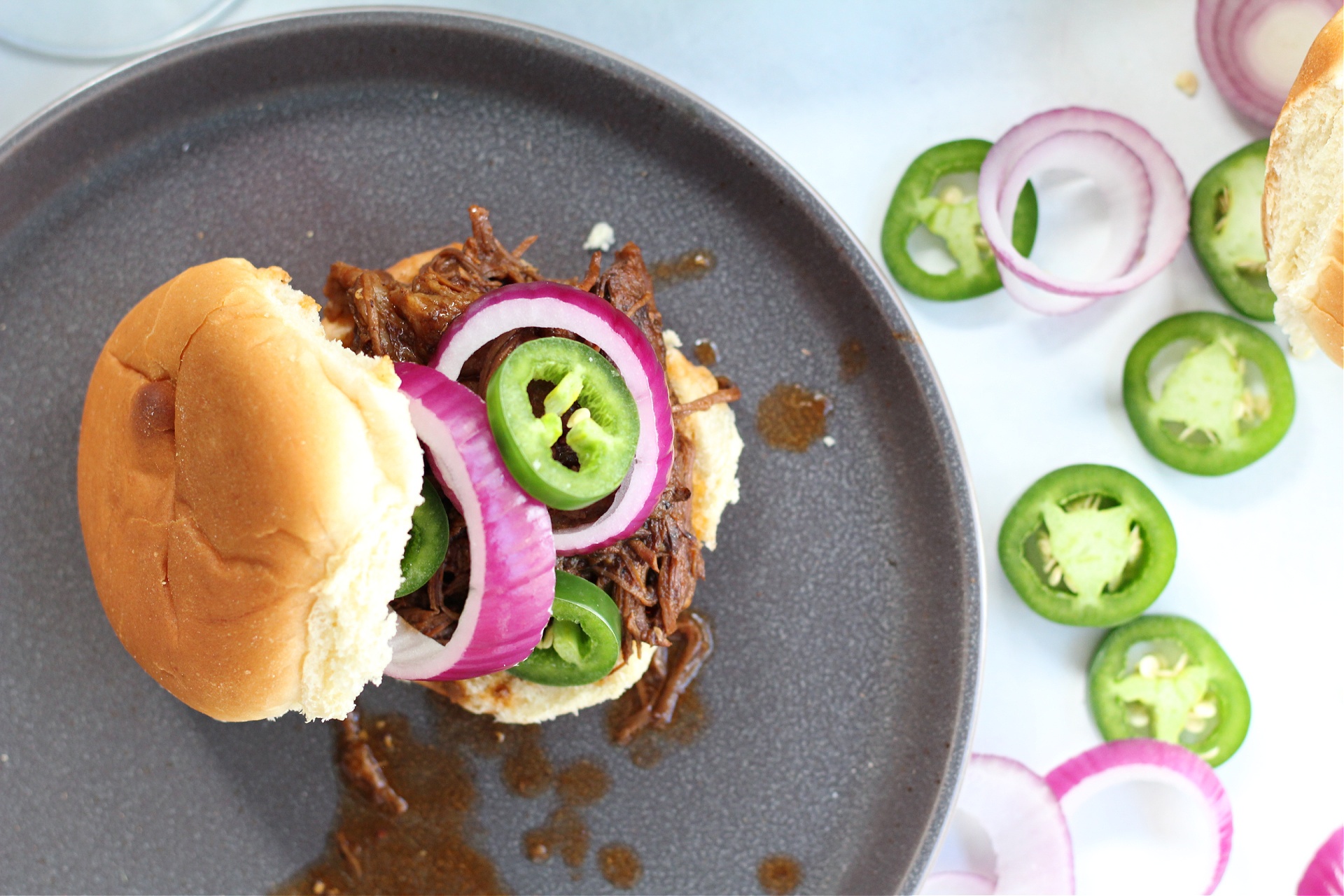 What are the best foods for a block party?
You'll want to have plenty of snacks and drinks for your guests, but you'll also want to make sure that the food is tasty and easy to eat.
Here are a few of our favorite foods for a block party:
Slow Cooker BBQ Sliders: Easy to make and perfect for a crowd. Recipe below.
Hamburgers and hot dogs: These classics are always a hit at a party. They're easy to make and everyone loves them.
Pizza: Another classic that everyone loves. Plus, it's easy to customize pizzas to fit everyone's tastes.
Don't forget the dessert and drinks!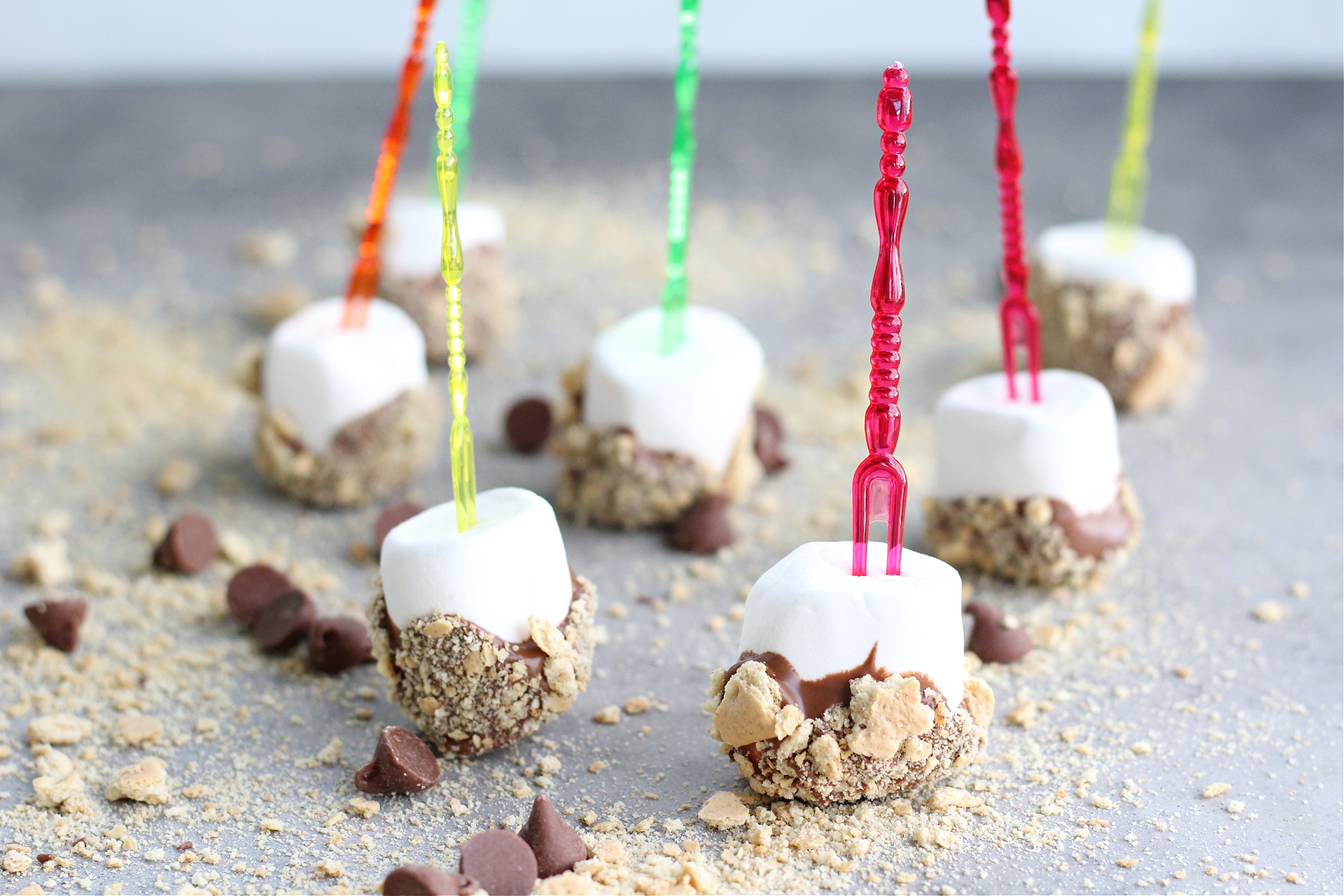 I made these super simple s'mores pops, they are prepped in minutes and a perfect dessert for a crowd. Drinks, well, it's no secret that I love wine, so, of course, I recommend having a variety of wine available.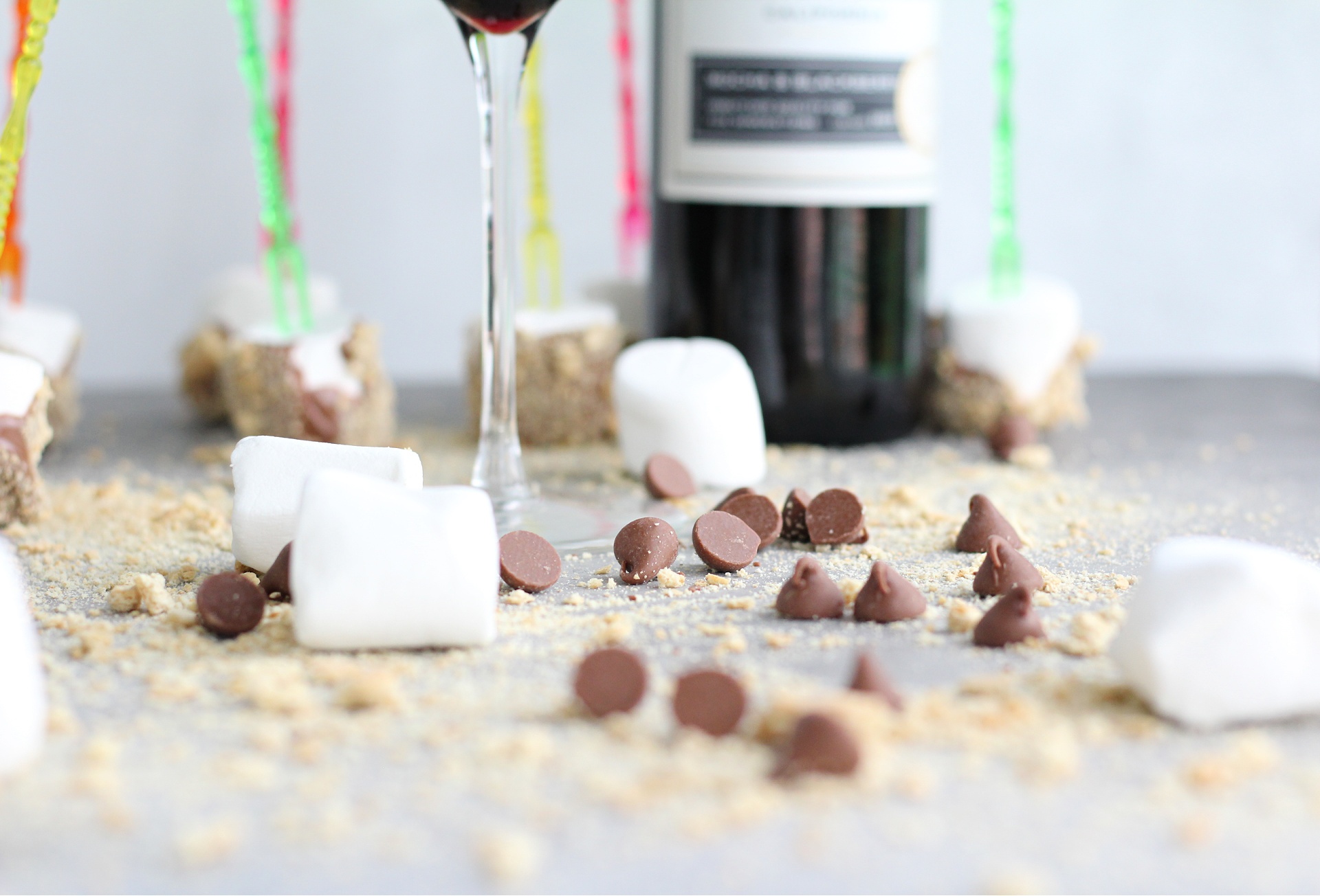 For my BBQ Beef Sliders and S'mores Pops I recommend pairing them with the new Dark Cabernet Sauvignon from CK Mondavi and Family Wines, between the beef and the chocolate, the new Dark Cabernet Sauvignon is the perfect compliment. The new Dark Cabernet Sauvignon is a must-try, it makes a statement with vibrant black fruit character and notes of mocha and coffee, look for the tasting notes right on the label! The full-bodied wine ends with a plush, velvety finish. It's recognizably richer than the winery's classic Cabernet Sauvignon, which offers brighter notes of cherry and baking spice.
You will want to have white wine on hand as well, CK Mondavi and Family offers a variety of white wines as well, the white wine labels feature color-changing thermochromic ink. They change from a light cream to full color when chilled, at approximately 45-50 degrees, showing just the right serving temperature. All CK Mondavi and Family Wines are available nationwide for a suggested retail price of $6.99 for a 750 ml bottle., and $13.99 for a 1.5L magnum.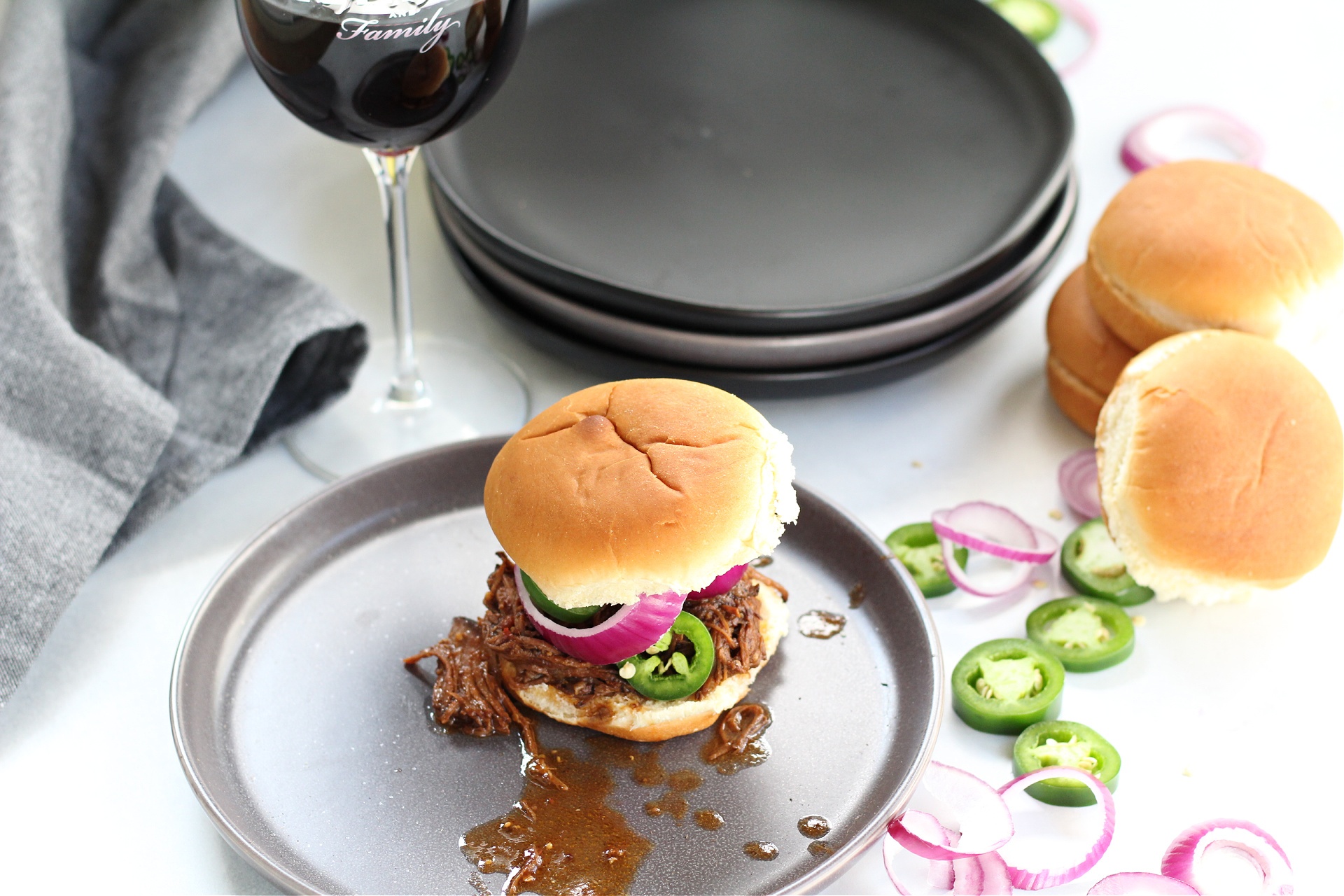 Whatever you choose, make sure you have plenty of food and drinks. You don't want your guests going hungry! And be sure to plan ahead so you're not rushed on the day of the party.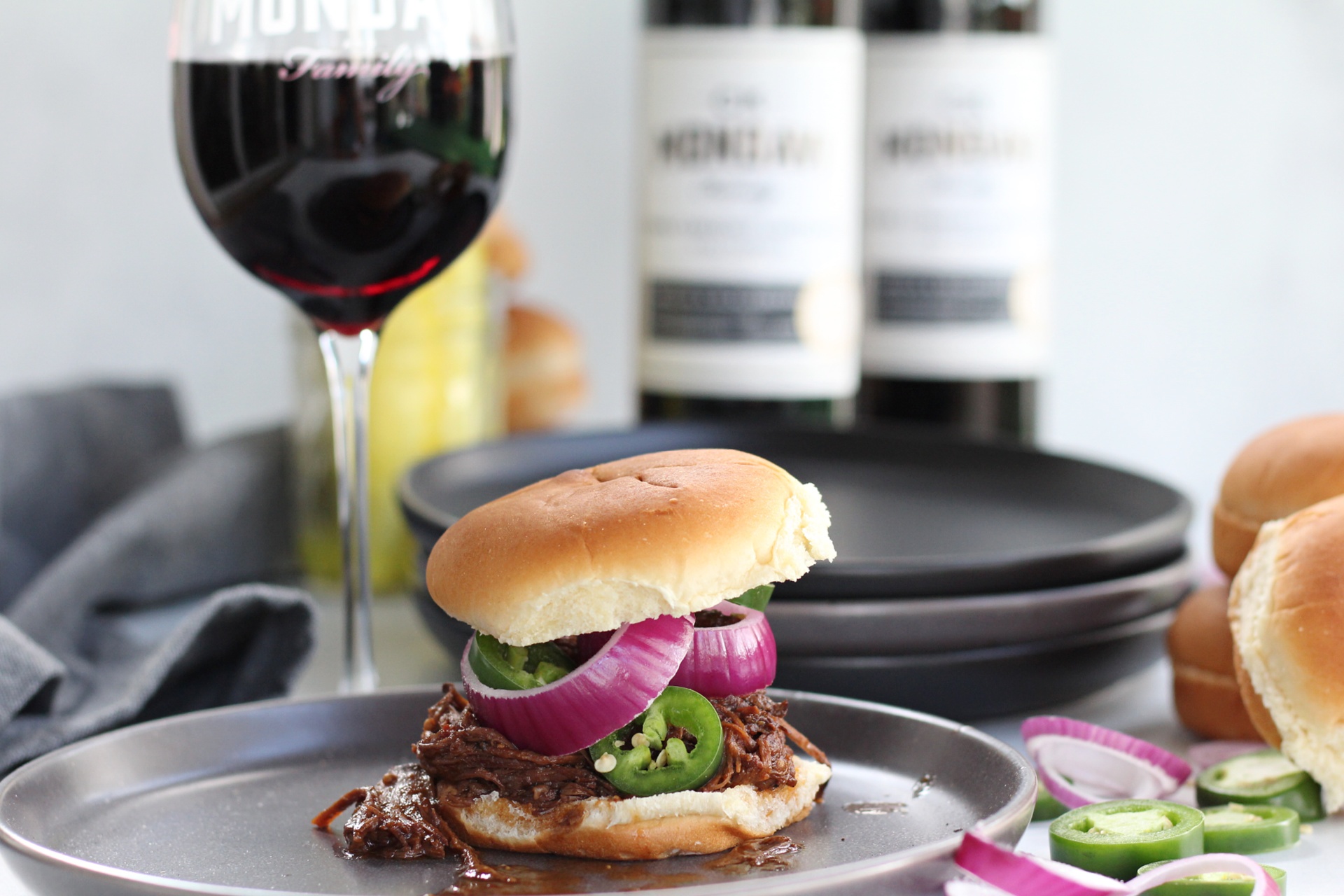 Ok, you all ready for my BBQ Beef Sliders recipe? Let's get started so that you can start planning your PAR-TAY!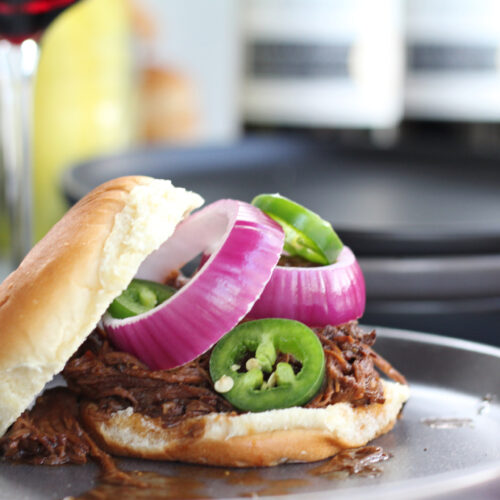 Slow Cooker BBQ Beef Sliders
These easy to make slow cooker BBQ Beef Sliders are prepped in minutes and perfect to feed a crowd.
Print
Pin
Rate
Ingredients
2.5 – 3

lb

Chuck Roast

1

cup

ketchup – I used sugar-free

1/4

cup

brown sugar

1/4

cup

your favorite BBQ sauce – I used Sweet Baby Rays Sugar Free Sweet & Spicy

2

tablespoons

Worcestershire sauce

2

tablespoons

Dijon mustard

1

tsp

salt

1

tsp

red pepper flakes

1

tsp

onion powder

Slider buns for serving

Red onion slices

jalapeno slices and/or coleslaw for toppings if desired
Instructions
Turn the slow cooker on low

Place the chuck roast in the slow cooker

Mix the remaining ingredients (besides the buns and toppings 😉) in a medium size bowl

Pour the sauce over the chuck roast

In about 6-7 hours come back and shred the beef

Allow friends and family to assemble their sliders and add desired toppings

Serve with CK Mondavi and Family Dark Cabernet Sauvignon
Nutrition
Calories:
199
kcal
|
Carbohydrates:
7
g
|
Protein:
18
g
|
Fat:
11
g
|
Saturated Fat:
5
g
|
Polyunsaturated Fat:
1
g
|
Monounsaturated Fat:
5
g
|
Trans Fat:
1
g
|
Cholesterol:
63
mg
|
Sodium:
532
mg
|
Potassium:
342
mg
|
Fiber:
1
g
|
Sugar:
6
g
|
Vitamin A:
65
IU
|
Vitamin C:
1
mg
|
Calcium:
25
mg
|
Iron:
2
mg
Yummy right?! I know it…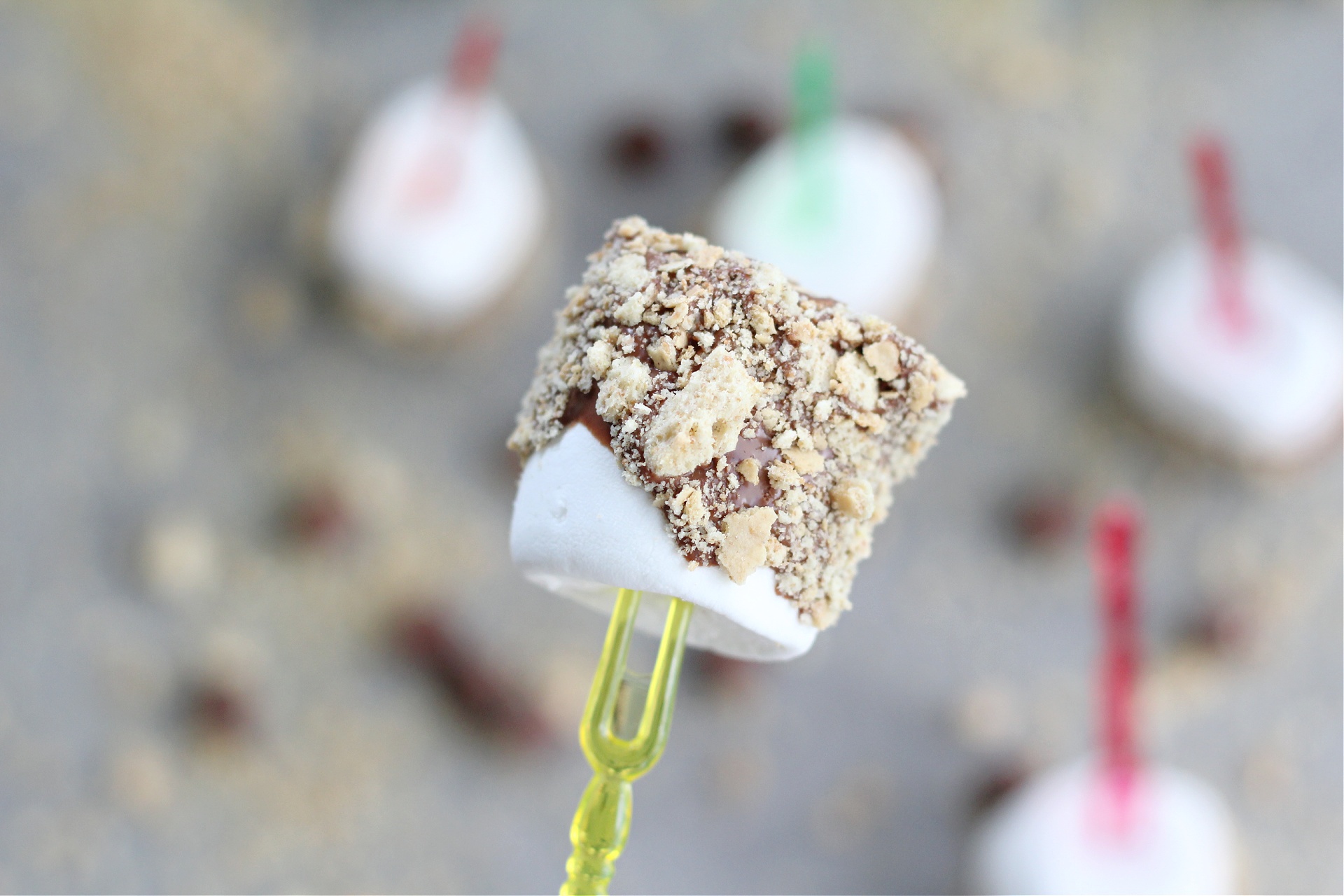 Now, the s'mores pops couldn't be easier to make, but I figured I would give you the recipe anyway in case you want to print it out, or to simply remind you to make them for your next party!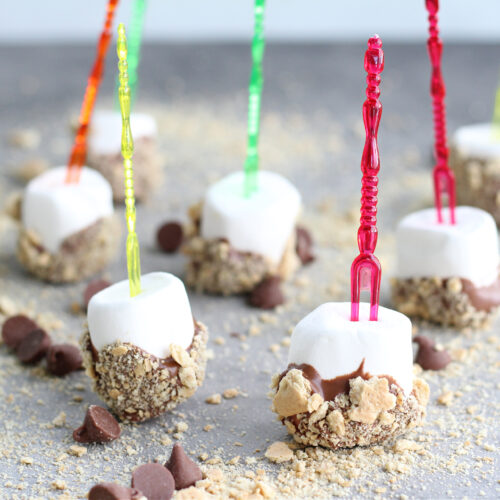 Easy S'mores Pops
The simplest individual dessert you will ever make! These s'mores pops taste just as good as the real thing, no fire required!
Print
Pin
Rate
Equipment
You will need toothpicks or party toothpicks
Ingredients
Jumbo marshmallows

Chocolate Chips

Graham Crackers
Instructions
Crumble graham crackers – I put about 5 in a ziploc bag and crushed them with my hands

Place the graham crackers in a shallow bowl

Melt chocolate chips according to package instructions – be careful not to overcook!

Put the marshmallows on the toothpicks

Dip the marshmallows into the chocolate and then into the graham crackers crumbs

Place on parchment or wax paper until the chocolate hardens

Store in an airtight container until ready to serve to friends and family!

*Don't forget the CK Mondavi and Family Dark Cabernet Sauvignon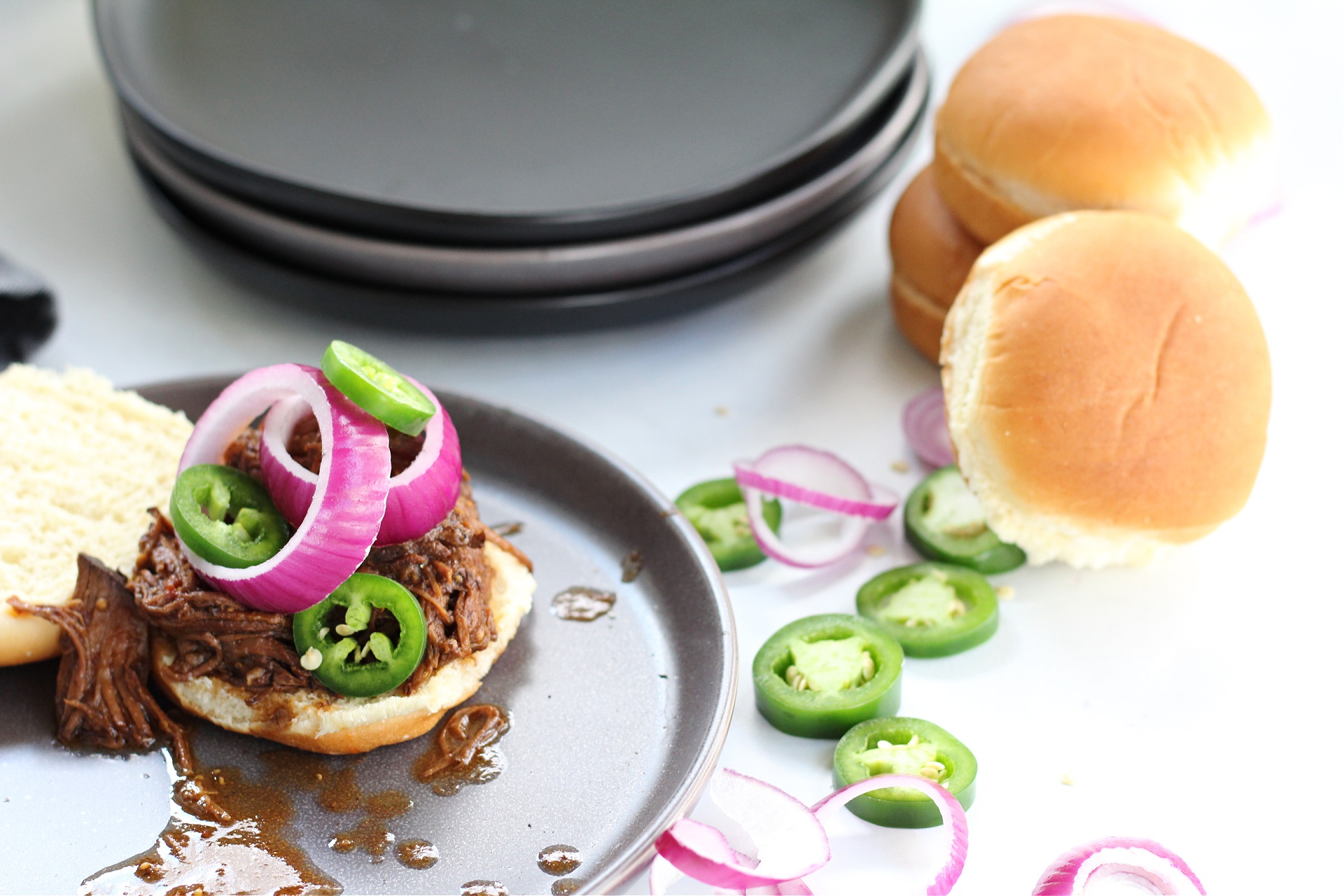 I think I have you all ready to plan your block party, what do you think?
If you are looking for an easy appetizer to serve, check out this Easy Spanish Garlic Shrimp Recipe….this one you will want to pair with the new CK Mondavi and Family Buttery Chardonnay. The Buttery Chardonnay has aromas of fresh citrus and melted butter, and flavors of vanilla and buttercream. Malolactic fermentation leads to the rich, creamy flavor, while the oak regime brings out notes of maple and brown sugar. The wine spent approximately two months in 100% French oak with a medium toast level. As the name suggests, this wine is perfect for those who love a buttery, oaky Chardonnay.
CK Mondavi and Family Spring Block Party Instagram Live Series
May 19 – Start Your Party with guests head winemaker Randy Herron and Christina Thomas of Go Epicurista. You can view a replay of our Instagram Live here!
May 26 – Mains & Sweets with guest Tracy Shaw of Food Wine Sunshine – I will be sharing some great tips for planning a Summer Block Party and chatting about these recipes. You can view the replay of the Instagram Live here!
June 2 – Sip & Share with guests Marc Mondavi and Derek Kwong, Barkeep SF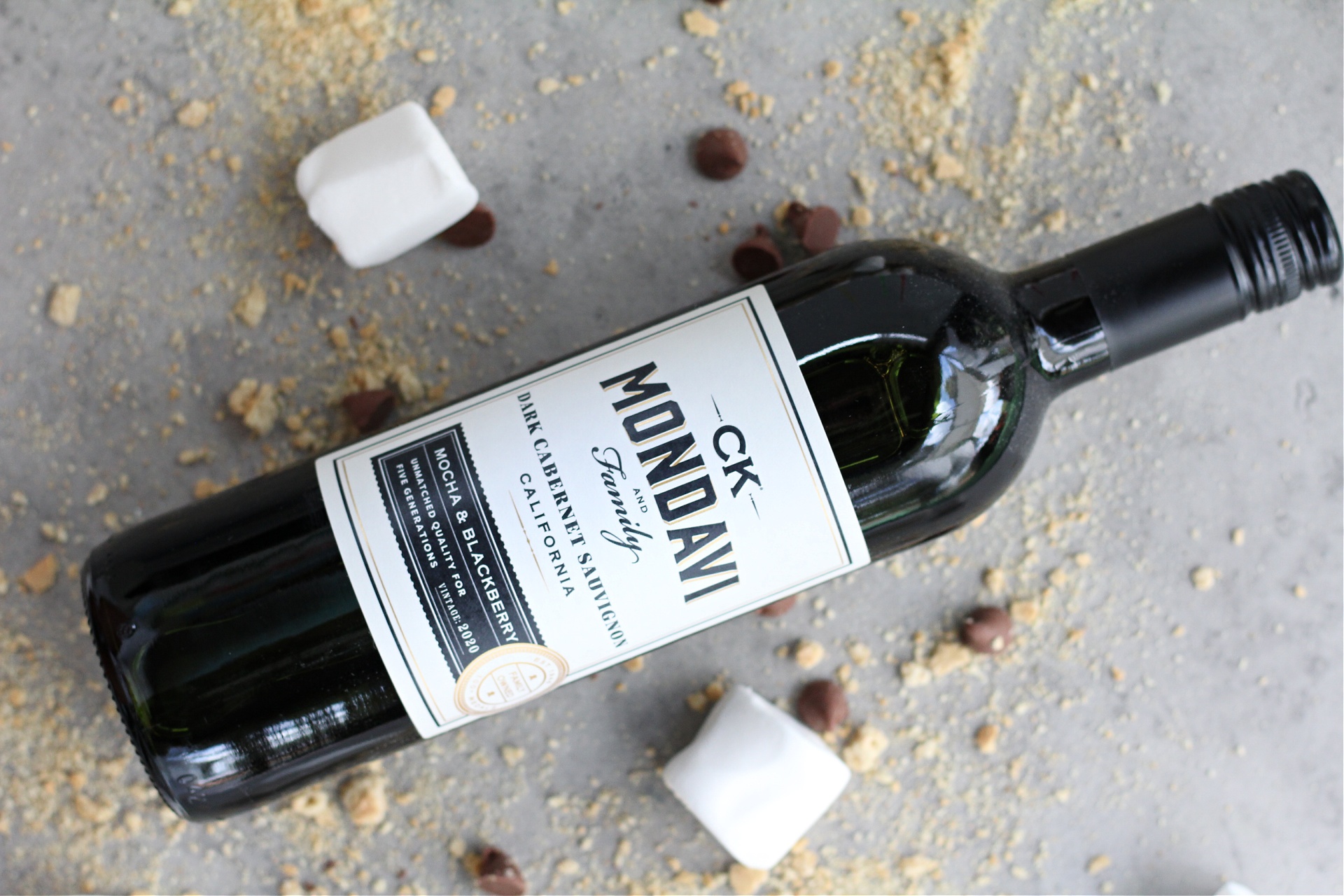 And be sure to check out CK Mondavi and Family online, and follow on Facebook, Twitter, Pinterest, Instagram, and YouTube.
Be sure to check out all my recipes and follow along on Facebook, Twitter, Pinterest and Instagram.