(Last Updated On: November 1, 2023)
Whether you live in Denver or are vacationing in Denver, you will want to check out these amazing day trips from Denver Colorado.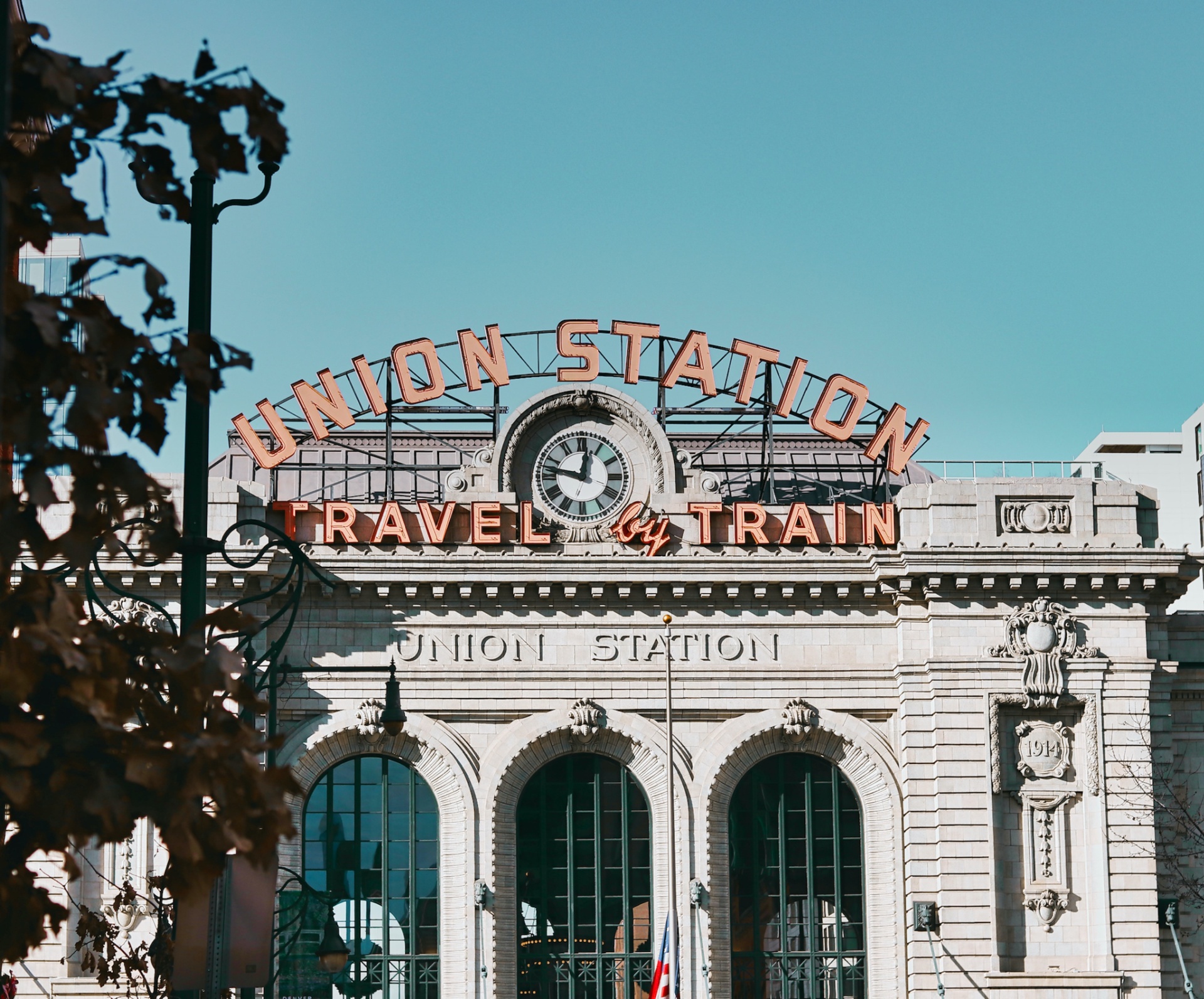 9 Amazing Day Trips From Denver Colorado
The western state of Colorado offers a vast array of things to do and see. Many visit Colorado to go skiing, while others enjoy traveling this beautiful state's parks and other forms of recreation. There are museums to see, hikes to take, cities to shop, and much more. Whatever you choose to do, there is something to do and see for everyone in the state of Colorado.
The city of Denver and its surrounding areas offer a multitude of attractions and things to see and do. There are a variety of museums which include the Denver Children's Museum, the Denver Art Museum; the Denver zoo is exceptional with a beautiful walking area. There are many restaurants which are situated throughout the town with anything from fast food to fine dining.
One place not to miss is the Santa Fe Art District, which features walking areas with fine arts that are displayed throughout the duration of the year. This occurs on the first Friday of every month. Visitors can walk around and look at the many galleries while having refreshments and cocktails. The Denver Aquarium is a good choice for a place to see in Denver as well and is fun for adults and children alike. If you are in Denver during the spring or summer, be sure to catch a baseball game at the mile-high city's Coors Field. If you are looking for more things to do in Denver, check out this list of Free Things To Do In Denver.
Although there are plenty of tourist attractions in Denver, I have created a list of the top attractions that would make for a great day trip from the capital city.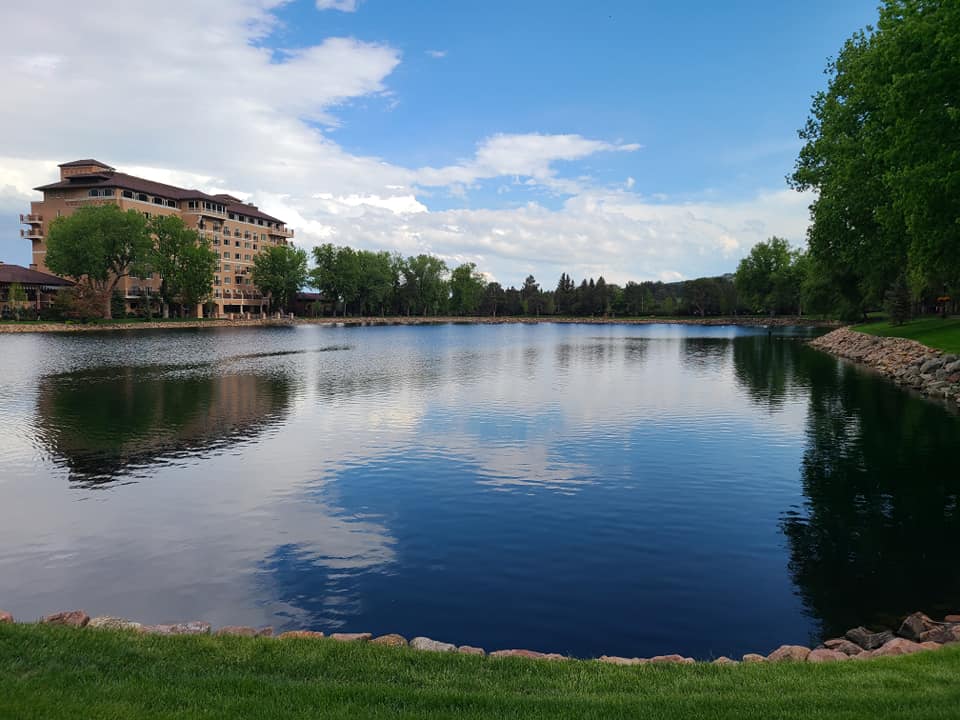 You don't have to stay at this luxury destination resort to appreciate all it has to offer. Visitors can go to Seven Falls (there is an admission fee), dine at one of the 19 restaurants or cafes, visit the museum, or simply walk the stunning grounds.
The Broadmoor is about an 1.5 hour drive from Denver.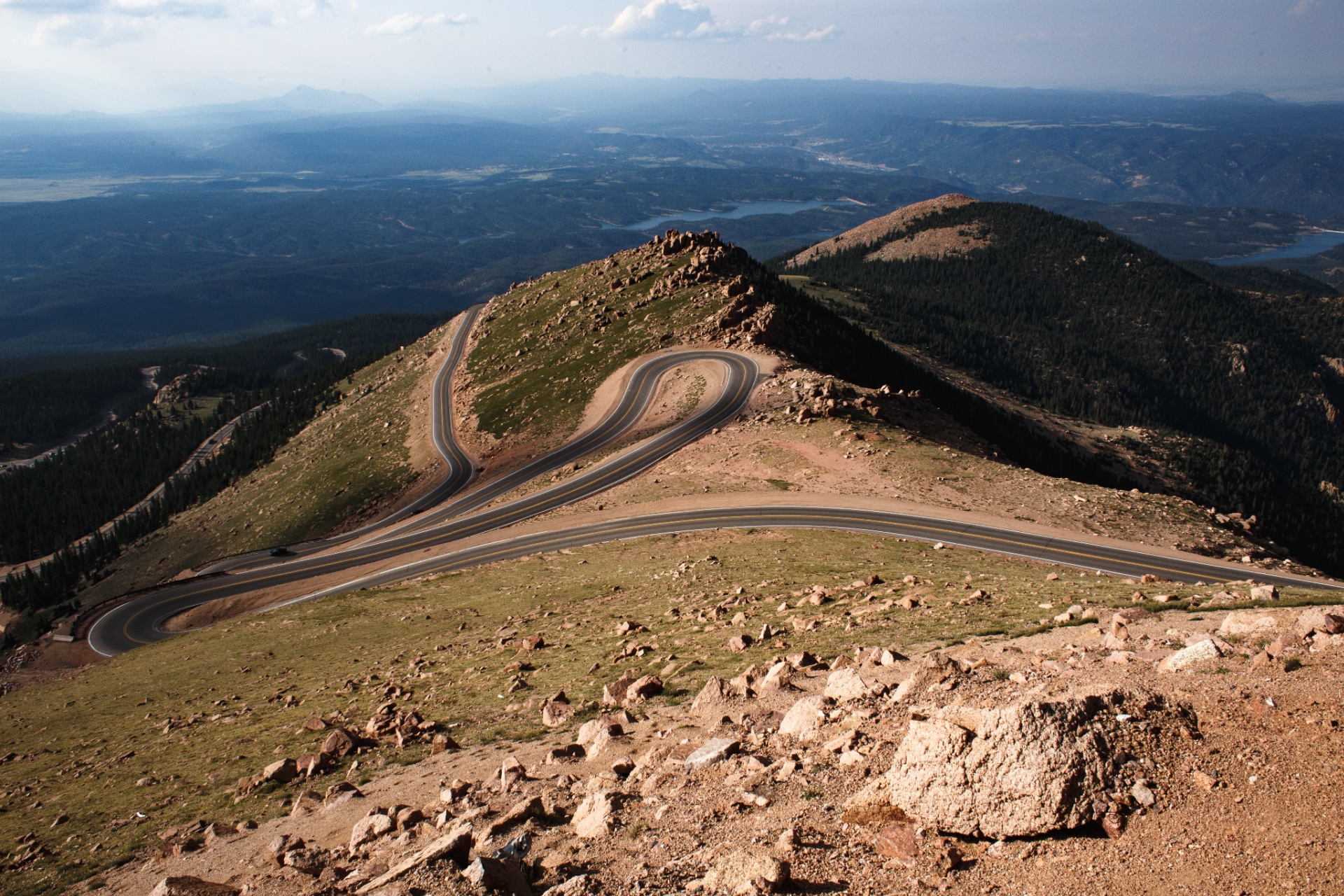 One of my favorite places for an enjoyable hiking day trip from Denver is Pikes Peak in El Paso County. The famous Colorado mountain range is one of the greatest and most visited mountain ranges in the state, and the range is 10 miles long.
Pike's Peak is a 2.5 hour drive from Denver.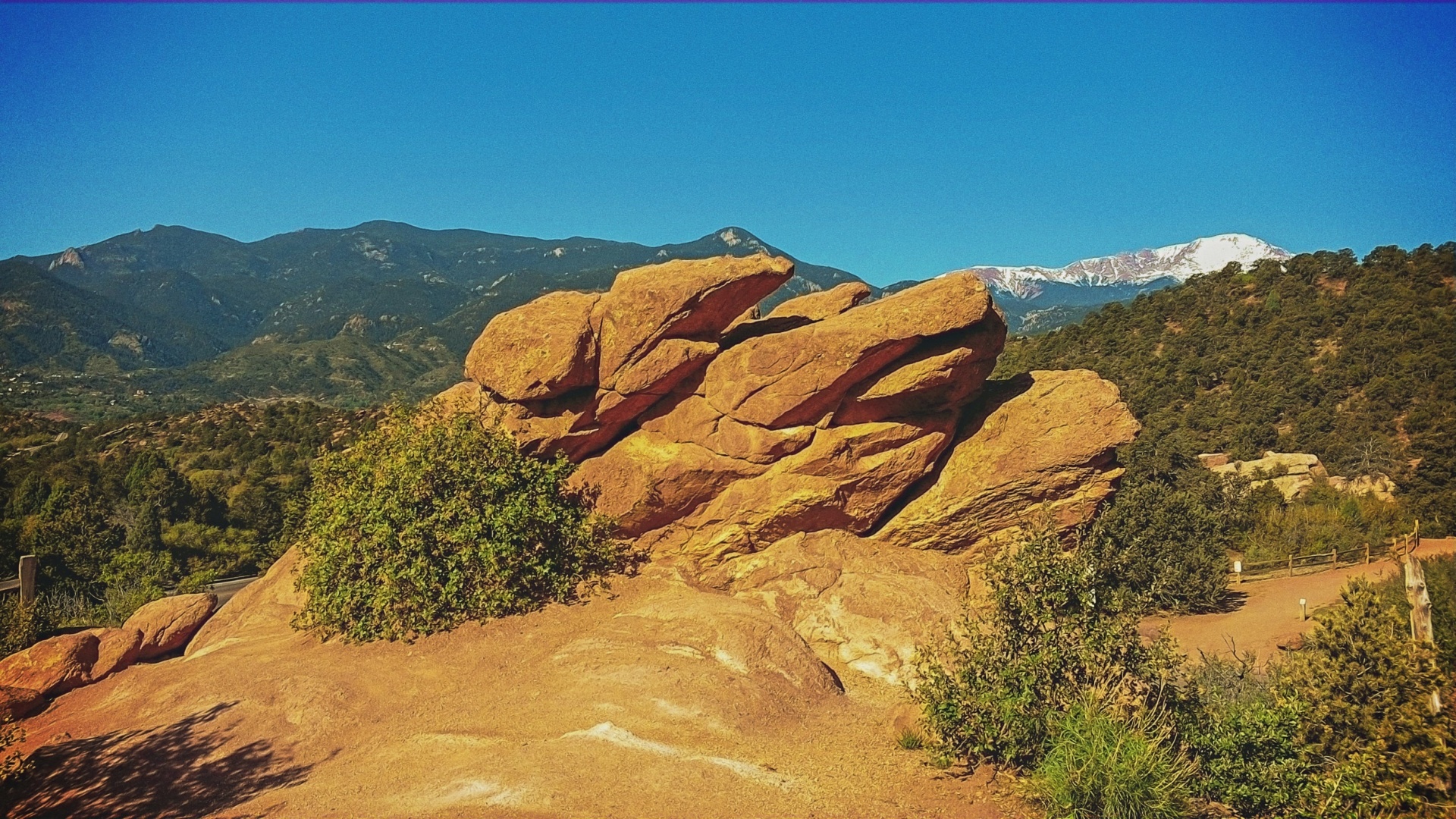 The sheer beauty of the awesome red rock formations is unmatched anywhere. Although I would have thought this was a National Park, Garden of the Gods belongs to the city of Colorado Springs and is registered as a National Natural Landmark.
In 1809 the children of the deceased Charles Elliott Perkins, a railroad tycoon, fulfilled his wishes by donating this land to the city of Colorado Springs. In turn, the city had to agree to always allow this park to be enjoyed at no charge, and to this day, there are no entrance fees to the Garden of the Gods.
Huge red sandstone formations characterize this awesome natural wonder known as the Garden of the Gods. Legend says that the Ute Indian tribe believed that their Great Manitou lived in nearby Pikes Peak, and when giants came to invade their territory, they were turned into these red stones.
Many of the formations have been given names based on their shapes and positions. Balanced Rock looks like it is leaning to one side and precariously balancing on another rock. This 700-ton rock has not fallen off its narrow pedestal for thousands of years. There are the Siamese Twins formation and Three Graces, Steamboat Rock and Kissing Camels, to name a few.
Rock climbing enthusiasts can be seen at any given the time of day climbing these natural rock formations, and they are required to register at the Garden of the Gods Visitor Center. Every year 2500 technical climbers register for an annual pass to climb the rocks here, using proper equipment. There are strict regulations for rock climbing in the Garden of the Gods to promote the safety of the climbers as well as onlookers.
Garden Of The Gods Hours Of Operation
This 1367 acre park is open year-round, and there is no admission charge. Hours are from 5 am till 9 pm and till 11 pm in the summer. The Visitor Center is open daily from 9 am – 5 pm (Labor-Memorial Day) and from 8 am – 8 pm (Memorial-Labor Day). For a fee, you can watch a very moving film about the history and geology of the Garden of the Gods on a 23-foot screen in Blue Ray High Definition Surround Sound. The movie runs every 20 minutes.
Garden Of The Gods is 1.5 hours from Denver.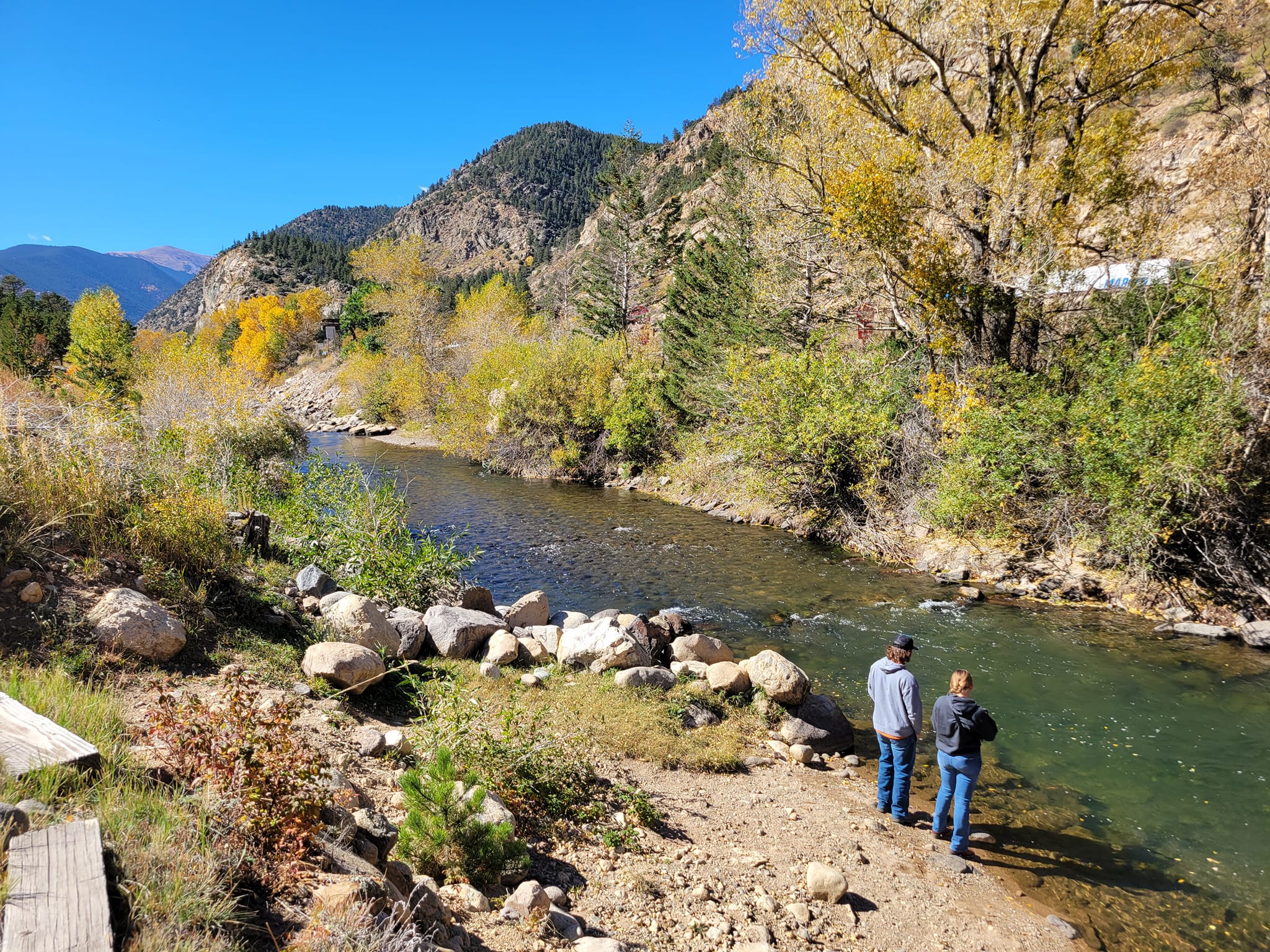 Ok, this is a small town, but it has a lot of history. Dumont, Colorado is a small town located in Clear Creek County, and while it may not have as many attractions as larger cities, there are still some things you can do in and around the area. Dumont is located in the Colorado Rockies, so you can enjoy the stunning natural scenery. Take a hike or a leisurely walk in the surrounding forests or simply enjoy the mountain views. Plus, there's an ATV tour that will take you up the side of a mountain for an amazing ride and views that you will remember for a lifetime!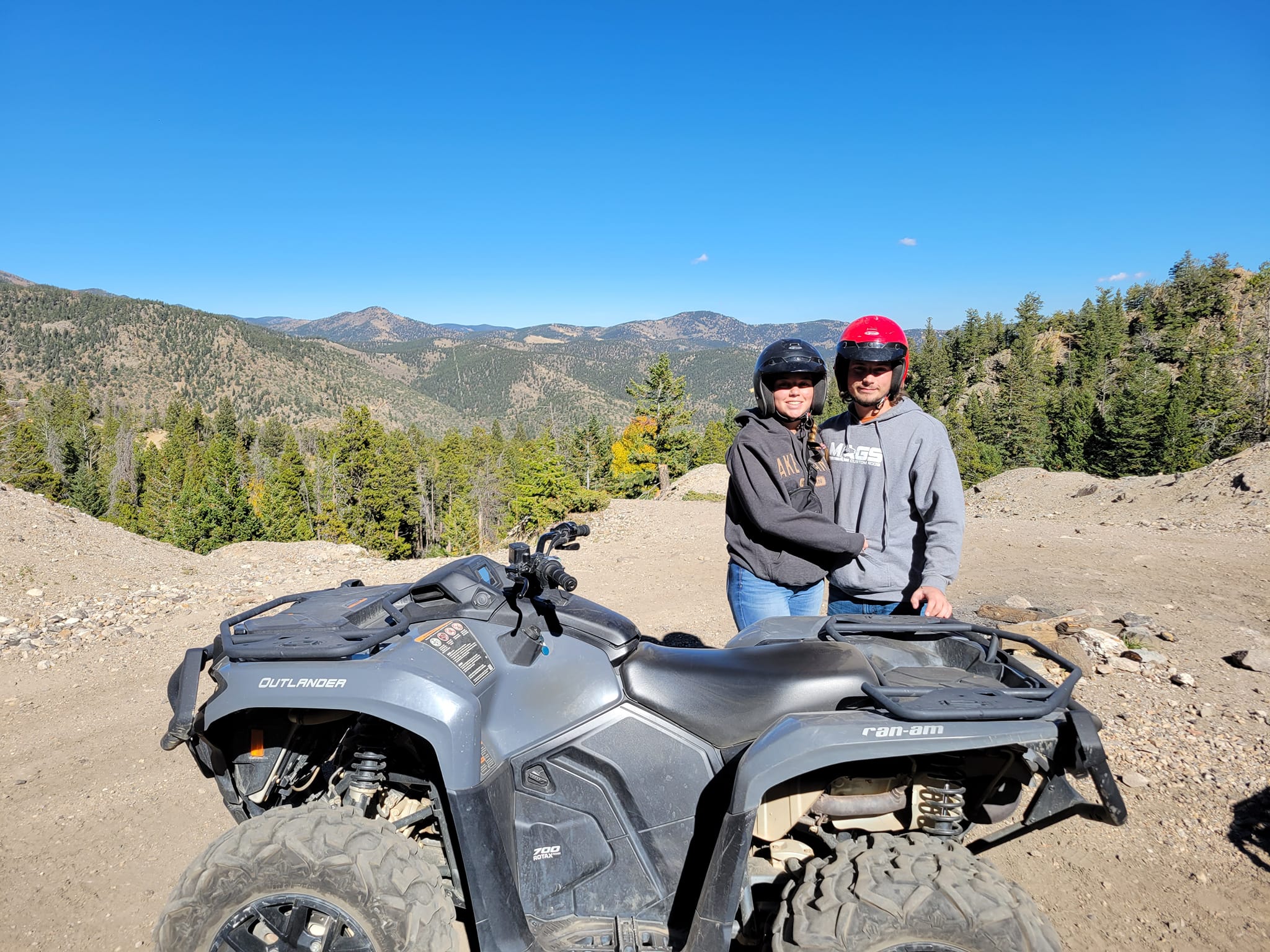 We booked our ATV tour with ATV Tours Colorado for the first day we landed in Denver and it was the perfect way to start our vacation.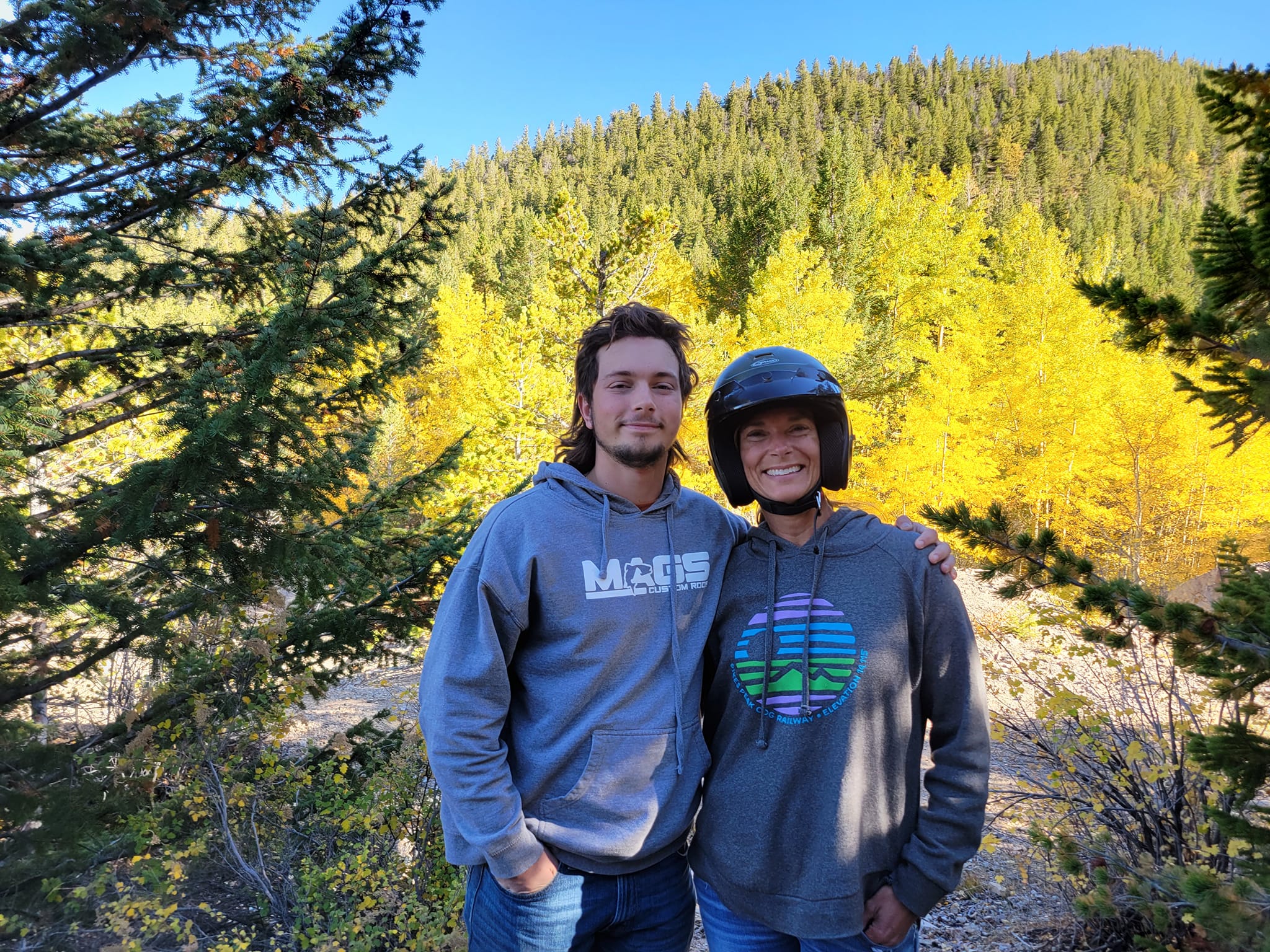 We did the two hour tour and our guide was AMAZING…Plus, he was from our hometown here in Florida 🙂 I will admit that those Rocky Mountains are definitely rocky, making our ride up the mountain slow, steady and a lot of fun! And when you got to the top…WOW…the views! We went in the beginning of October, so we got to see some of the trees changing color, it was absolutely stunning. You can drive the ATV on your own as long as you are over 18, but you can have a rider that's younger, making an ATV tour perfect for all ages of the family. I definitely recommend doing something fun like this out of the Mile High City so that you can really experience the mountains.
Dumont is about an hour from Denver.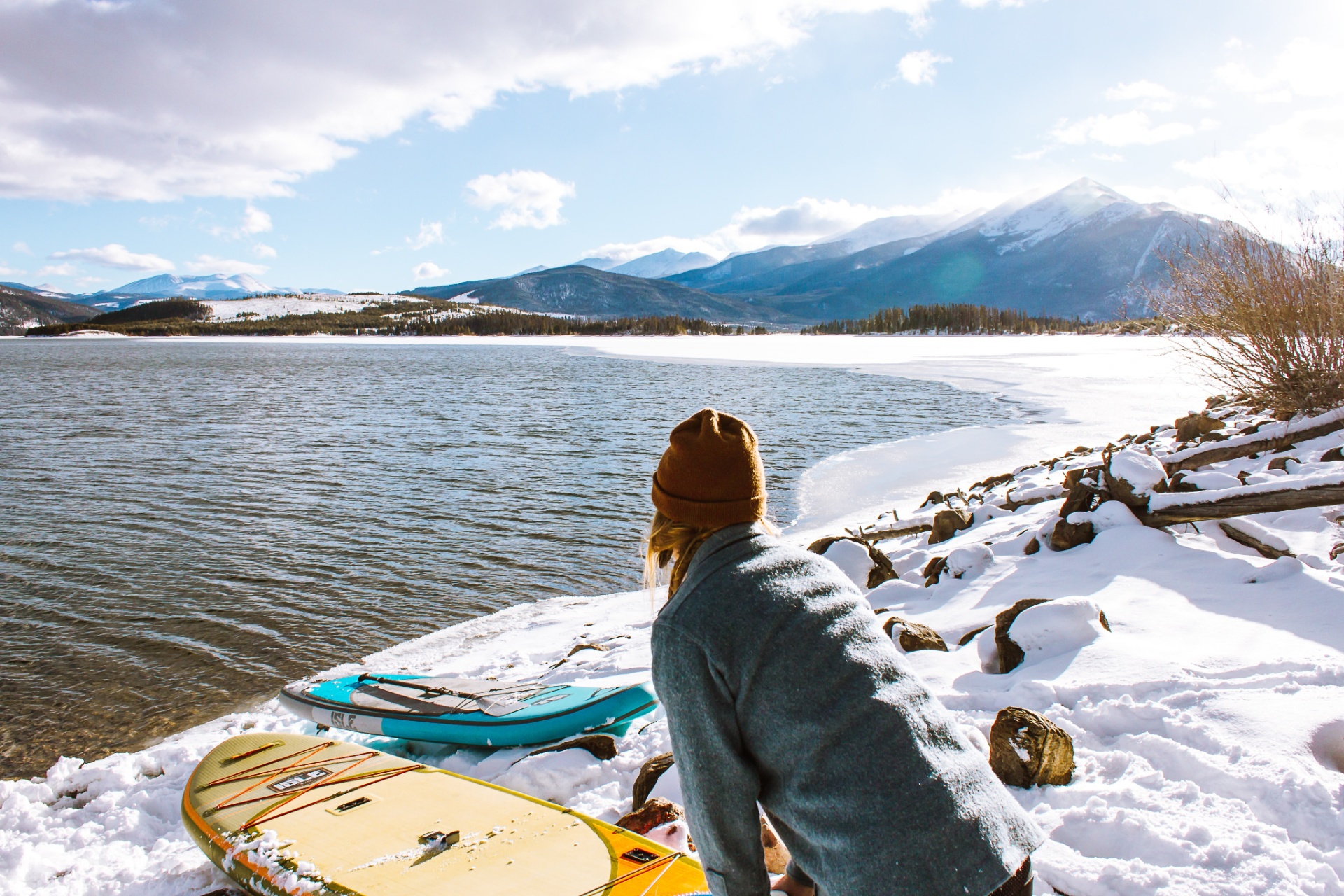 Vail is one of the most popular places for world-class skiing, frequented by people of all ages. The reason for this is that the Vail ski resorts have accommodations for beginners as well as the more advanced skier. Ski instructions are offered for those who are interested in learning or improving their skills.
Vail features a city-wide farmers market in the summer months, where local farmers sell their produce, and other products, arts and crafts, and even a few thrills ride at fantastic prices. When you visit the area, be sure to take a look around at the vendors to see if there is something that may interest you.
Vail is about a 2 hour drive from Denver.
If you are a tourist who enjoys learning about history and heritage, one excellent place to visit is the Heritage Museum in Leadville. The museum features artifacts from the famous Colorado city and a number of memorabilia that are associated with the pristine Colorado mountains.
Heritage Museum in Leadville is about a 2.5 hour drive from Denver.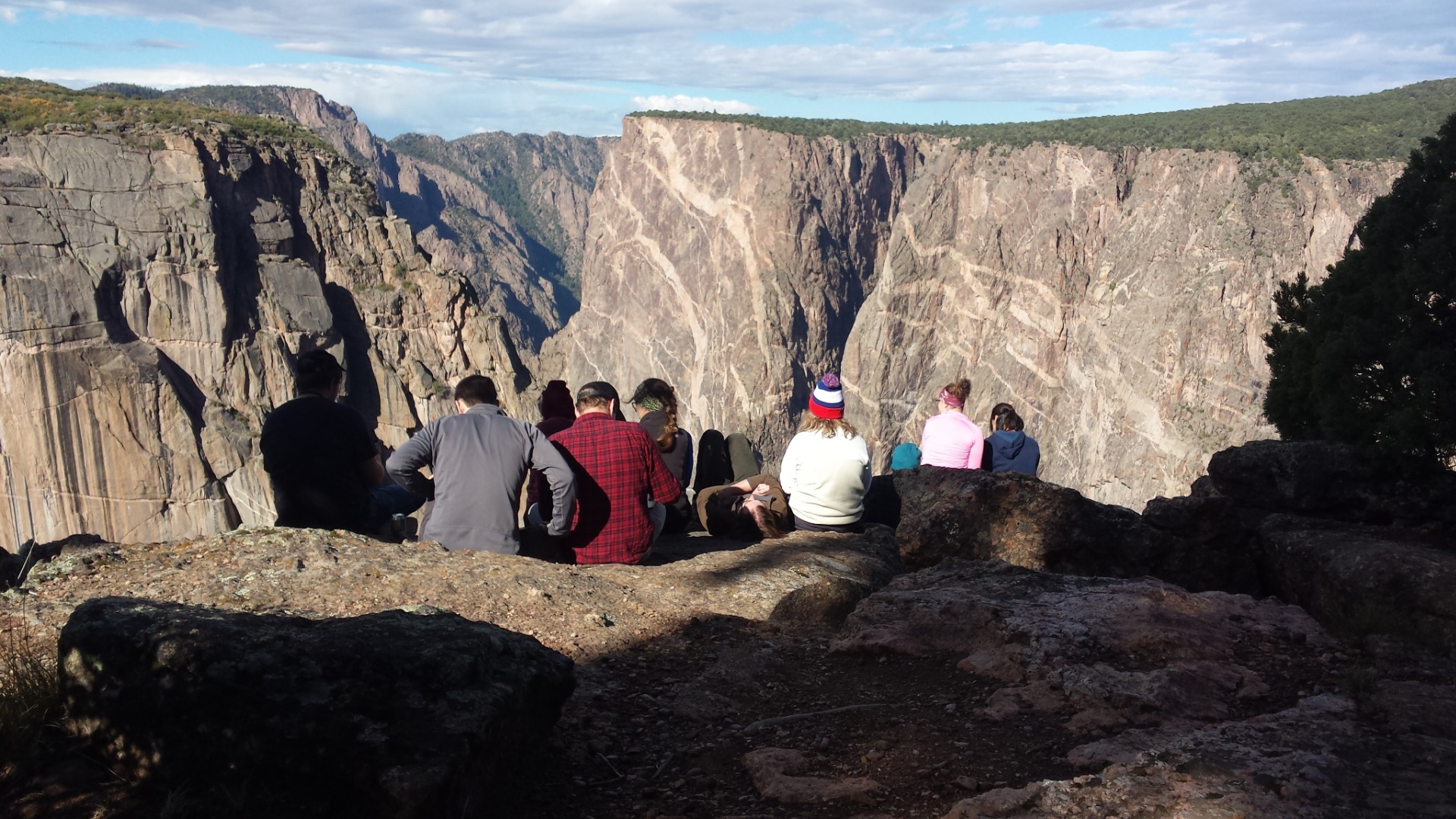 One of my favorite tourist attractions in the great state of Colorado is the Black Canyon of The Gunnison National Monument. This historic national park is conveniently located in Montrose County, and the park is one of the most popular parks in Colorado. If you have enough time, do a tour of the national parks of Colorado. These include the Rocky Mountains National Park just north of Boulder, the Black Canyon of Gunnison National Park in the southwest of Colorado, Great Sand Dunes National Park & Preserve in south-central Colorado, Mesa Verde National Park in the southwest, and a variety of national sites and landmarks.
Black Canyon of the Gunnison National Park is about a 5 hour drive from Denver.
Be sure to stop in Telluride as you travel through the state of Colorado. Telluride is a picturesque town, surrounded by mountains with an array of things to do. Check out the Sheridan Opera House, which includes the Young People's Theatre. Take the free gondola from Telluride up to the top of the mountain, take a scenic hike and visit the nature center and gift shop. Afterward, take the gondola down the other side of the mountain to visit Mountain Village and visit the quaint shops. If you fancy visiting during ski season, go for a run down the slopes. If you are a veteran skier or tend to enjoy skiing, one ski resort that I highly recommend is the Telluride Ski Resort. The Mountain Village ski resort has a total of 125 runs and is great for skiers of all abilities and talents, but it is mostly designed for advanced skiers. Another reason to visit one of my favorite ski resorts in the United States is that there is a total of 2,000 acres at the resort, and there are three terrain parks.
Telluride is about 6.5 hours from Denver.
Another excellent idea for an enjoyable day trip from Colorado is the Canyons of the Ancient Monument. Conveniently situated in Montezuma County and Dolores County, the monument is part of a protected area of Montezuma County, and the total acreage of the area is 163,892 acres. Similar to the Black Canyon of the Gunnison National Park, the monument is a very popular tourist attraction, and tourists should be aware of the scorching summer heat.
Canyons of the Ancient National Monument is about a 7 hour drive from Denver. If you are visiting this one in a day, I would recommend getting a hotel for the night.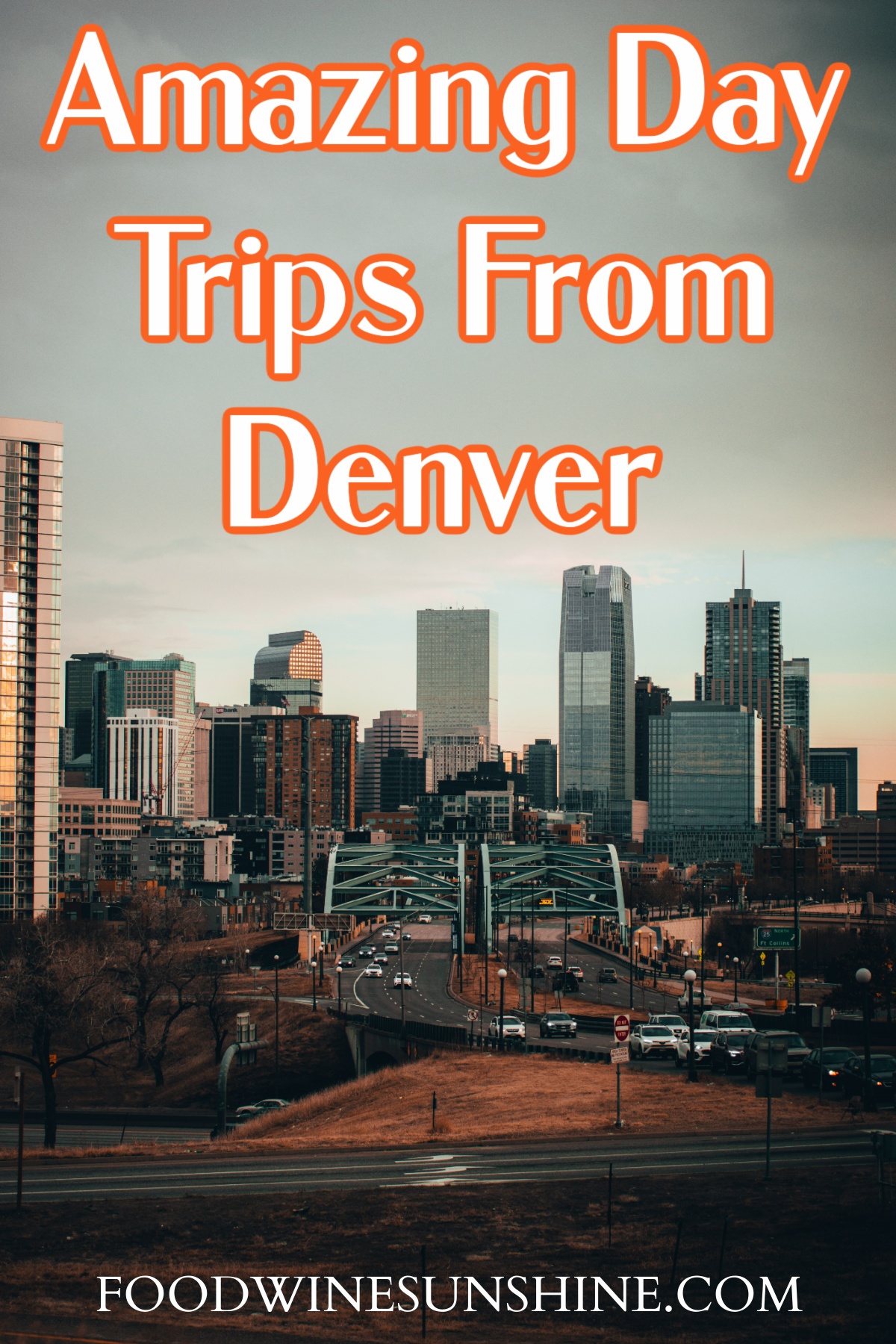 Have you ever made any of these day trips from Denver? What is one of your favorite cities to visit in Colorado?
Be sure to check out Food Wine Sunshine on Facebook, Twitter, Pinterest and Instagram for more travel tips, healthy recipes, and more.