(Last Updated On: November 1, 2023)
Looking to plan a family vacation to Colorado? Not sure how to plan your vacation to Colorado? Here are 15 of the best family vacations in Colorado.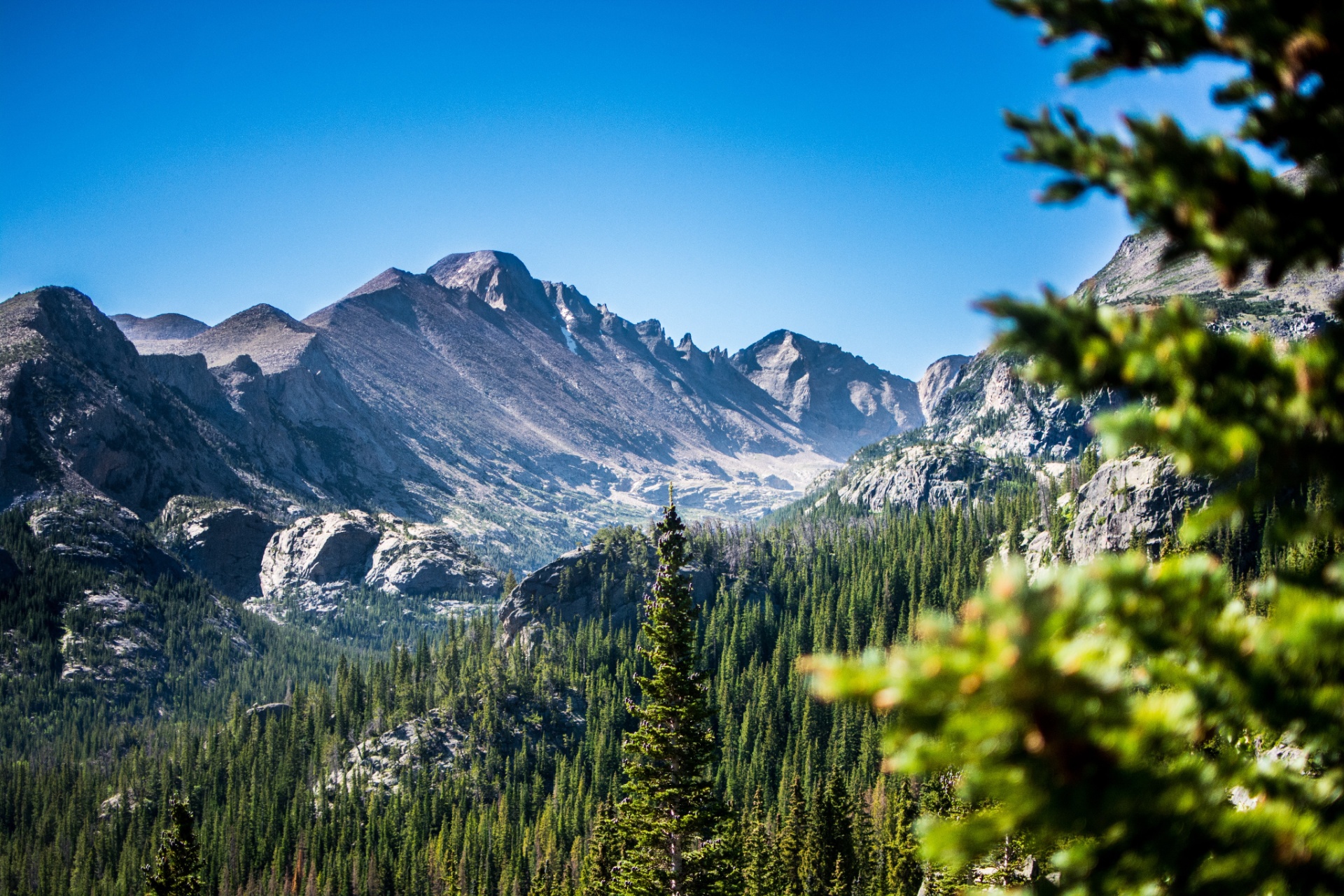 Best Family Vacations In Colorado
Colorado is a great place for families to bond for many reasons. The wide variety of outdoor activities naturally appeal to children, and the affordability of many vacations there appeal to the parents. I know that finding a great vacation spot can be difficult, and finding one that everyone in the whole family loves can sometimes seem impossible. If you are planning a trip to Colorado, here is a list of some of the best vacation ideas that the whole family will love. Colorado is known for stellar skiing in its Rocky Mountains. But every season is a good season to visit Colorado. Families can find exciting outdoor activities available all year long in Colorado. And don't forget to have a glass of Colorado wine while you are there!
Colorado is an all-season travel destination, but where to go and what to do are largely dictated by the seasonal changes.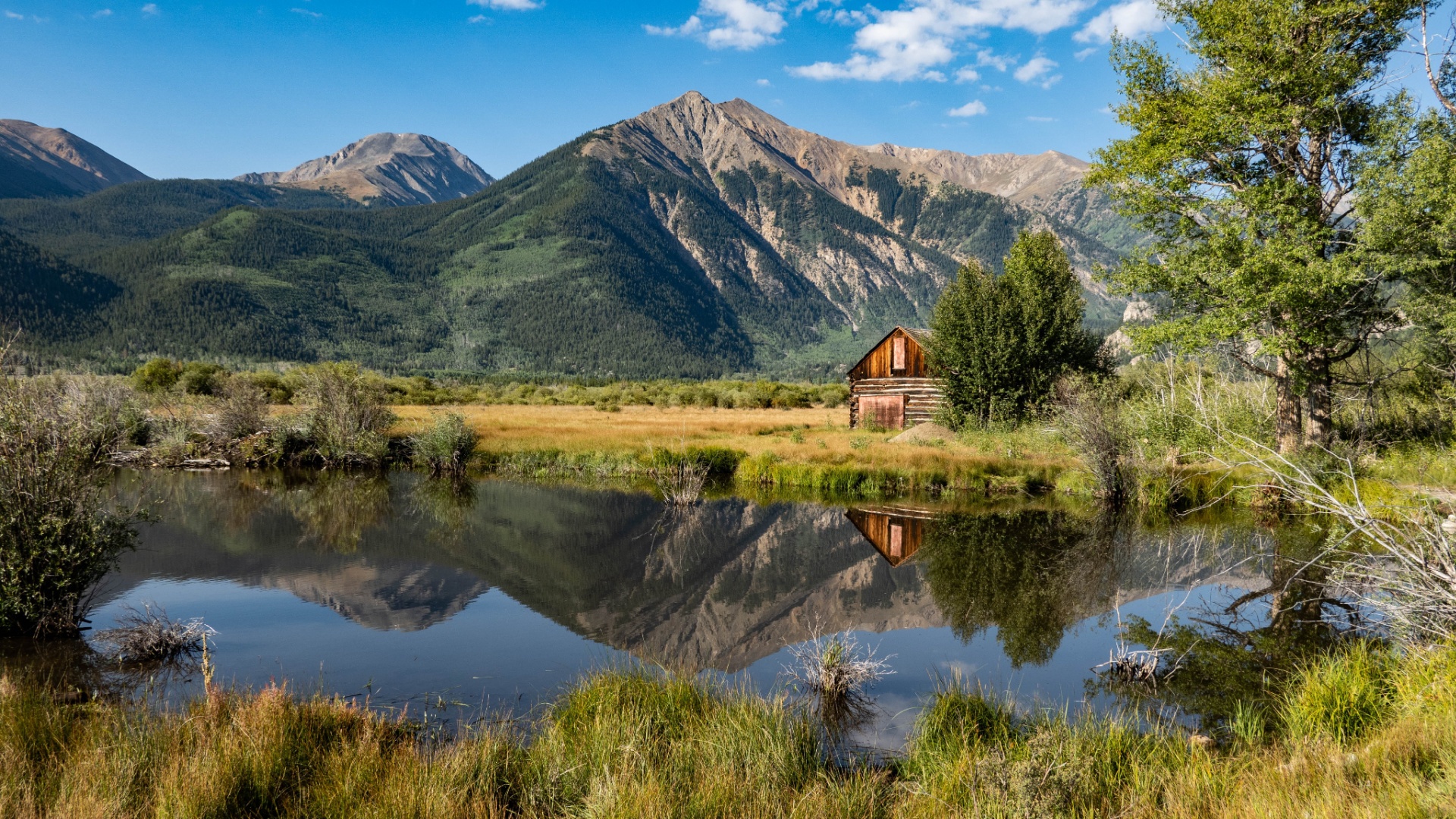 Once school lets out, families flock to the big cities and mountain towns in Colorado to take advantage of a myriad of outdoor activities as well as educational museums and other "only in Colorado" sightseeing stops and adventures.
Summer brings gloriously sunny days and low humidity in the Centennial State — a perfect climate for a summer vacation in family-friendly Colorado.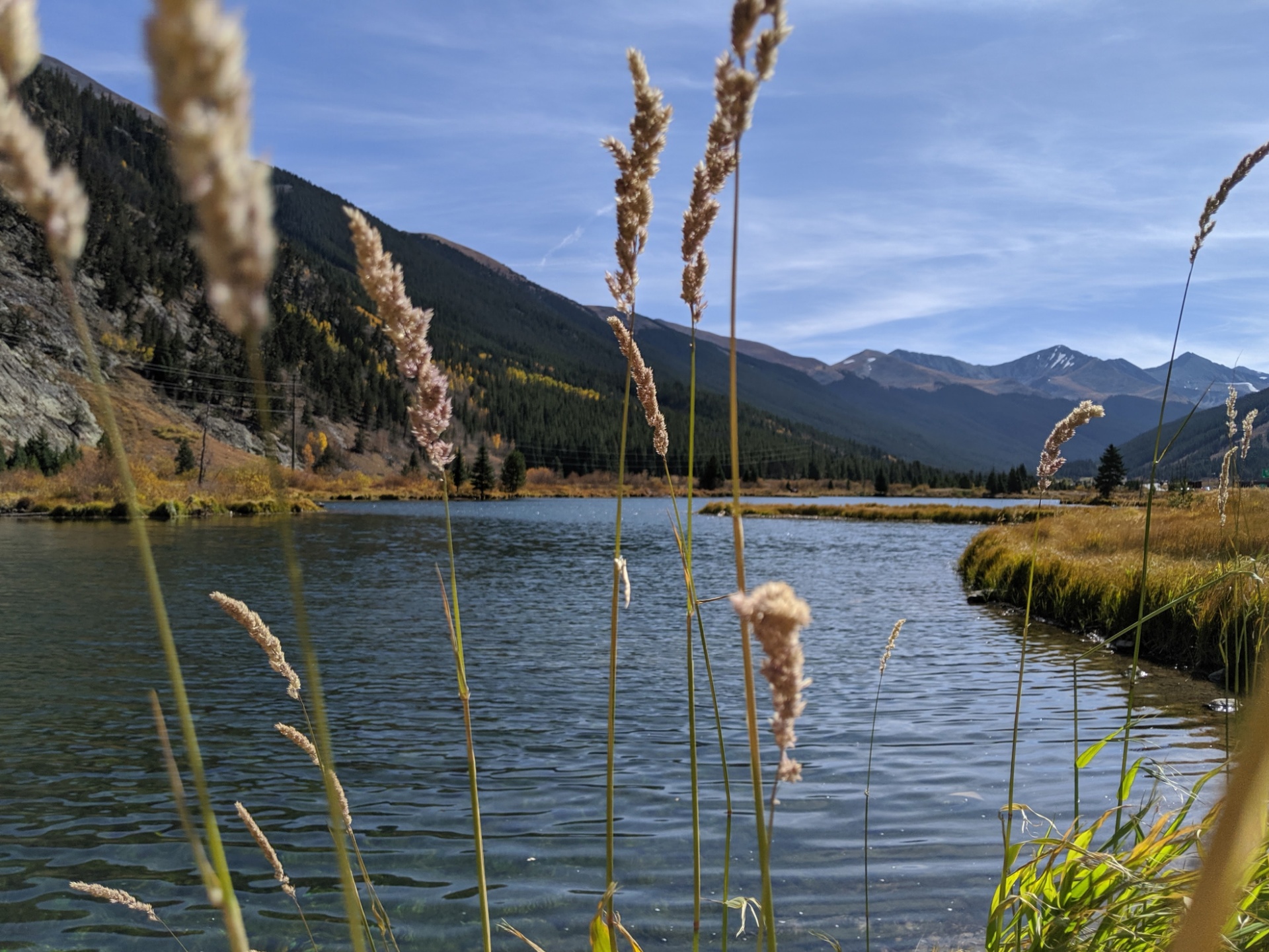 Colorado's fall foliage is second to none. United Airlines is able to fill up its Boeing 777 jumbo jets on short hops from Chicago to Denver, with tourists going to admire the gorgeous fall scenery.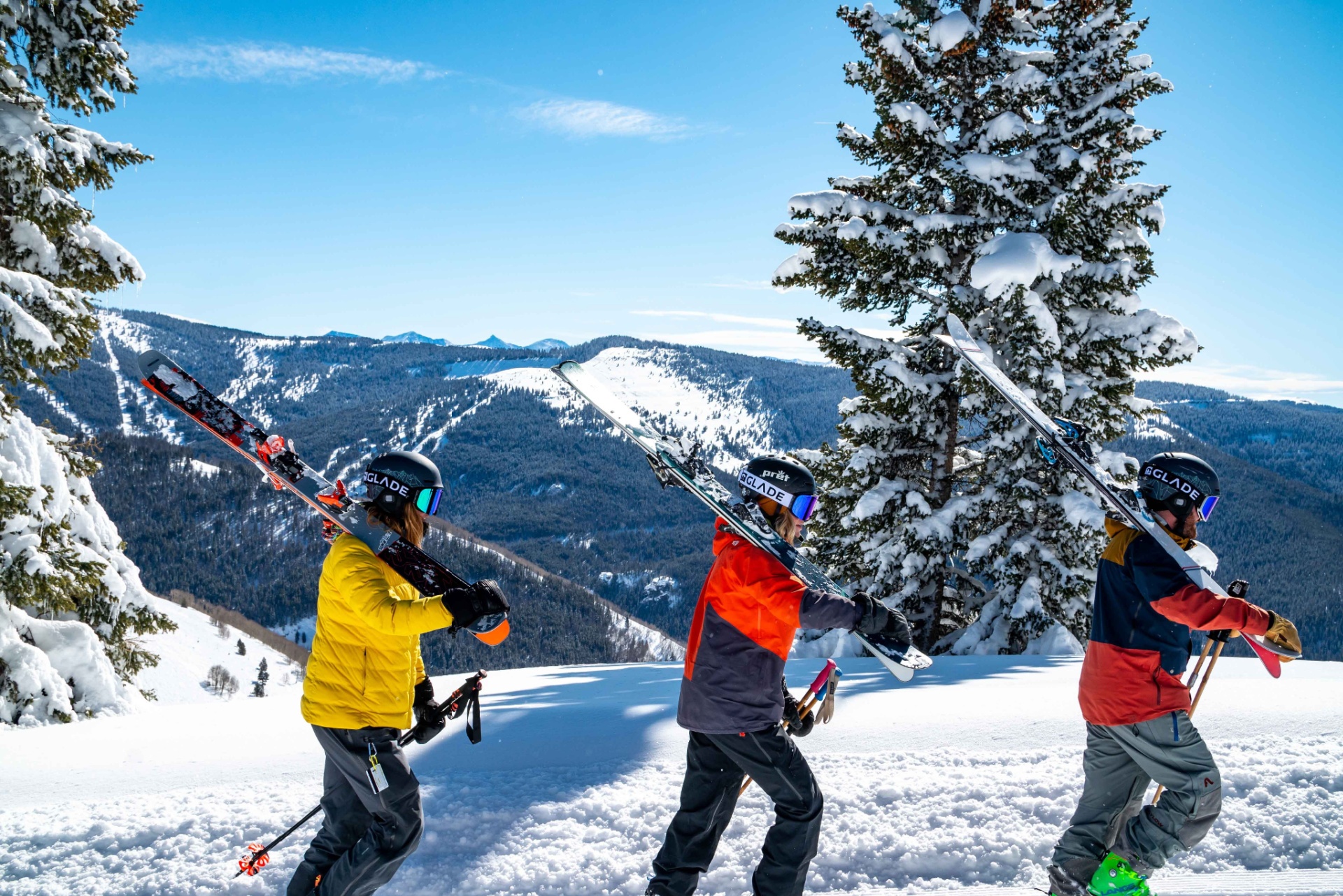 Snowsports, mostly skiing and snowboarding, are the dominant reason for coming to Colorado in the winter. There are multiple resorts and ways to approach a winter vacation to Colorado.
From Colorado Springs, to Vail, to Denver and everything in-between, I have a family vacation idea for you in Colorado.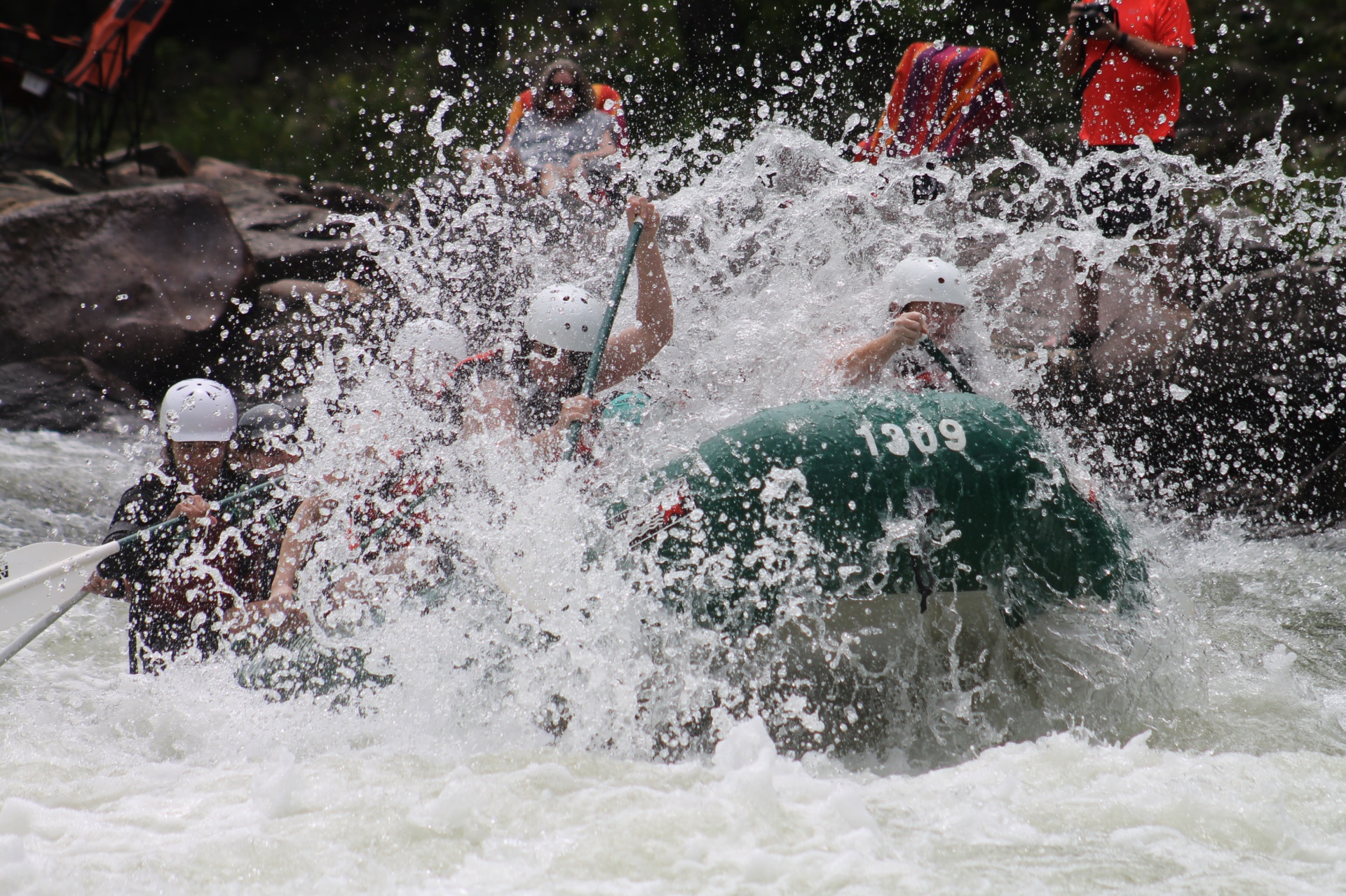 Top Family Vacations In Colorado
The Broadmoor rests at the foot of the Rockies on 5,000 break-taking acres on the Cheyenne Lake. Enjoy golf, tennis, horseback riding, hiking, biking, and your 3 to 12 year old can enjoy the Broadmoor Summer Bee Bunch Camp. The spa even offers services just for the kids.
This family-friendly resort includes two playgrounds, a swimming pool, mini-golf, game room, theater, wagon rides, and theme weekends. Local attractions include an Aerial Tramway and the Great Rockies.
The largest ski resort in the US, Vail is perfect for families because it has options for everyone. Vail's Website has information on lodging options and activities that are perfect for families, including skiing lessons and condos nearby, suiting multiple budgets even for large families. There are two ways of getting to Vail from far away: a shuttle from a more affordable Denver International Airport (which has discount carriers like Southwest) or a direct flight into Vail Airport, which is closer. But, you don't have to visit during the winter to enjoy Vail. This Lodge has a swimming pool and an arcade & game room. Enjoy first-class golfing, biking, and or one of the many nature trails nearby.
This resort includes many amenities, including golf, dog sledding, horseback riding, skiing access, and 3 onsite restaurants, so you don't have to drive for dinner, indoor and outdoor pools. There is special children's program named Base Camp. Base Camp has arts & crafts, playgrounds, swimming, gondola rides, tumbling, and other activities to keep your kids busy and having fun. This resort fills fast, so book your vacation early.
The capital of Colorado is known as the Mile High City since it sits at 5280 feet in elevation. Family-friendly attractions here include the Downtown Aquarium, the Denver Museum of Nature and Science, the Denver Children's Museum of Denver, and the Denver Zoo. Seasonal Elitch Gardens, known as Elitches among locals, is a 70-acre amusement and water park located in the heart of downtown. Kids love taking the free trolley up and down the 16th street pedestrian mall. This Curtis is located in downtown and is close to the Performing Arts Complex and the Sixteenth Street Mall. There are special activities designed just for the kids, like a trip to the Downtown Aquarium and Children's Museum. There is also a nearby theme park, Elitch Gardens, which boasts of having over 50 rides. You can also visit the Denver Zoo, the planetarium, or the Museum of Nature which is also nearby. Best of all, the Curtis is not just kid-friendly. It is also pet-friendly.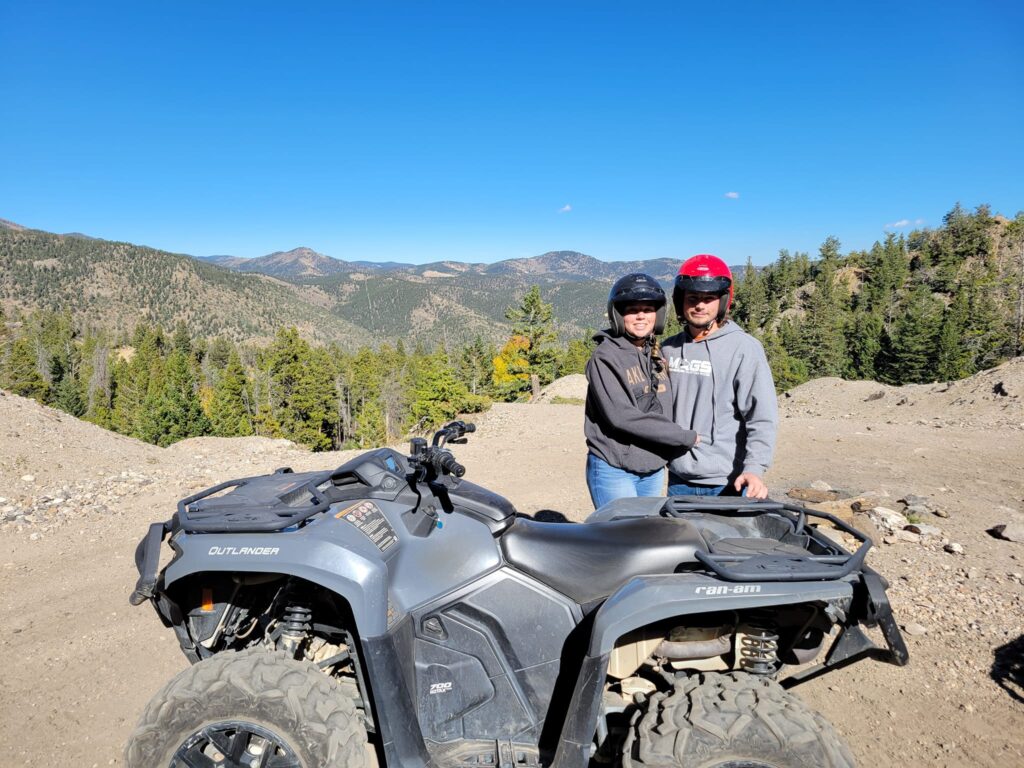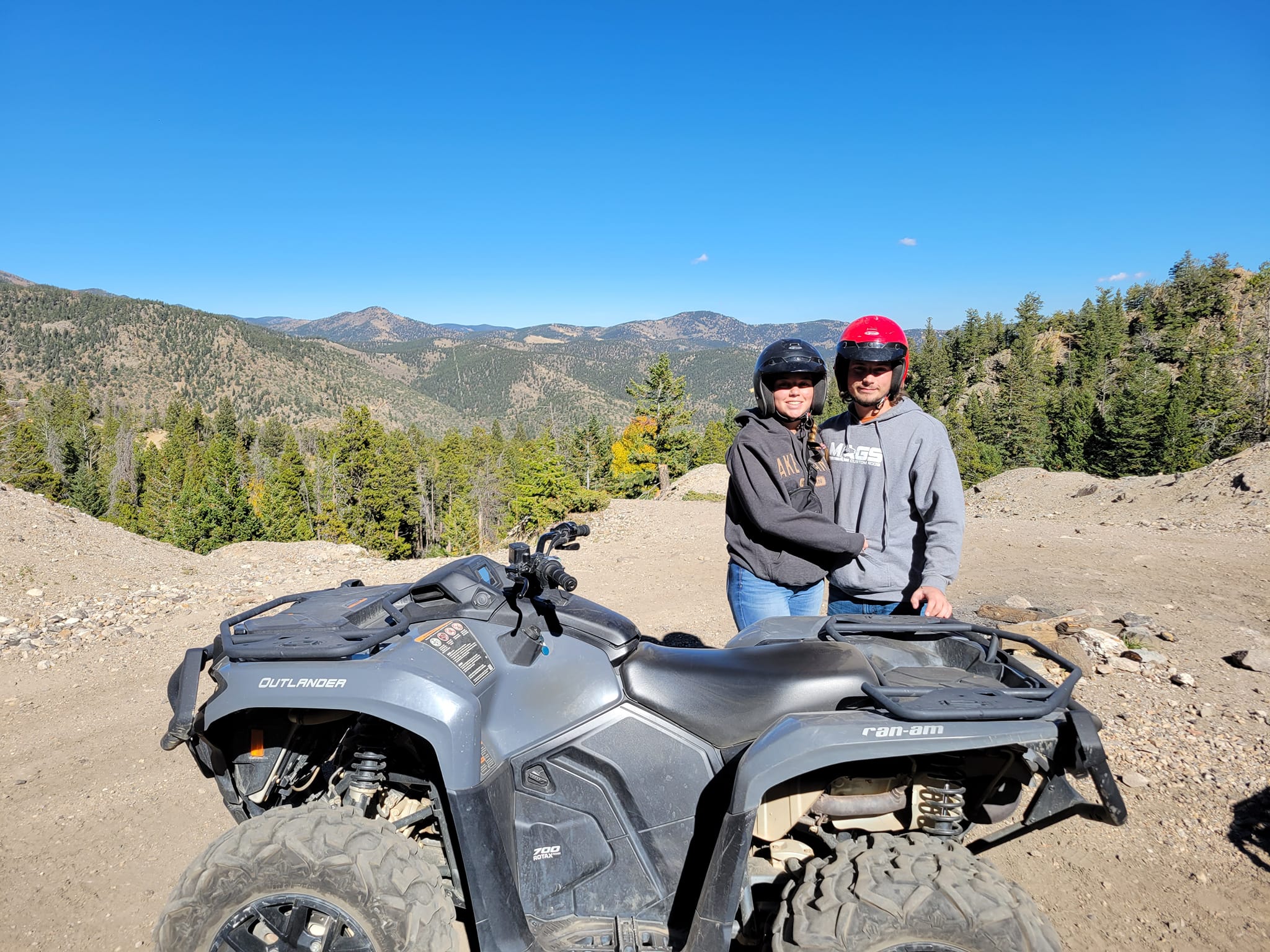 If you are looking for something to do just outside of the city, be sure to do an ATV tour. We booked ours with ATV Tours Colorado, they are located about an hour from the city center. We actually went right from the airport when we landed! It was the perfect way to start our Colorado vacation. You have to be over 16 to drive, but you can have your smaller kiddos on with you while you ride. It's a true Rocky Mountain experience that you and your family will always remember. Trust me, it's worth the short drive from the city! The views are AMAZING.
This charming Victorian-style resort offers a family-friendly vacation experience. Enjoy biking, hiking, skiing, horse-drawn sleigh rides, ice skating, fishing, and mini-golf. There is year-round fun at Breckenridge. Childcare is available.
Activities at this charming chalet include skiing, snowboarding, biking, hiking, golf, swimming, rafting, and music festivals, all within a short drive or shuttle. The room rate includes lift tickets, breakfast, and in the summer, you get a free hot soup lunch.
This 1,700-acre mountain resort has great views of the ski slopes and the Black Family Ice Rink. The Camp Hyatt Children's Program keeps the kids happy by hiking, wall climbing, mini-golf, bungee trampoline, board games, swimming, storytime, movies, and crafts.
The dude ranch has great walking trails, lakes, fishing, horseback riding, and a kid's only program. Your kids can learn how to be a cowboy, or you can do an activity with the whole family. Kids are grouped by age.
Parents of train-loving preschoolers should check the Day Out with Thomas website to find out when that blue train rolls into Durango's Main St. railroad station every summer. Otherwise, visitors can take a historic ride on the Durango-Silverton Railroad or check out the fun on-mountain activities at Durango Mountain Resort, such as disc golf, a climbing wall, bungee trampoline, and alpine slide. Mesa Verde National Park, where families can tour the ruins from the Ancestral Pueblo people, is also nearby.
The big draw here is the terraced hot springs pools at The Springs Resort. Guests who stay at the hotel have free access to the pools, or visitors can purchase day passes. The pools, with fun names like Lobster Pot and Coffee in the Clouds, are stacked along the banks of the scenic San Juan River. The bravest souls hop in a steamy pool, then cool off with a freezing plunge into the river!
Not far from Vail, but smaller, more personable, and more affordable, Copper Mountain may make a great choice for families with younger children. It has the full range of lessons that the bigger mountains offer but also has quaint and affordable lodging opportunities. It is also less than two hours from Denver International Airport.
There are many horseback riding trips available in Colorado, from the Eastern Plains to the base of the Rocky's, all of them offering great opportunities to sight wildlife. Some are posh, and some involve camping out. But, if you want to combine horseback riding with visiting a working ranch, Black Mountain Ranch would certainly be a memorable experience for a family to bond over.
Enjoy complimentary breakfast and visit the nearby Pueblo Children's Museum and Pueblo Zoo. At the Pueblo Nature Center, your family can picnic, view the local wildlife, fish, hiking, and go kayaking.
Colorado's State Park System and National Parks Colorado can make an affordable and fun family vacation. It is possible to either road trip to Colorado, or fly into Denver, rent a minivan or car, and then head into the rural and mountainous West of the state with a family camping tent (some are now increasingly luxurious). Be sure to plan your trip in advance and use common sense safety practices at campgrounds.
The above-mentioned Colorado ski resorts don't just close shop when spring rolls around. All of the major resorts open their trails and lifts for hikers in the summer and also have exciting golf courses. For example, at Vail, in addition to the onsite Golf, if you want to hike to the top of a peak for a view, you can spare the walk back down with small kids by taking a chair lift.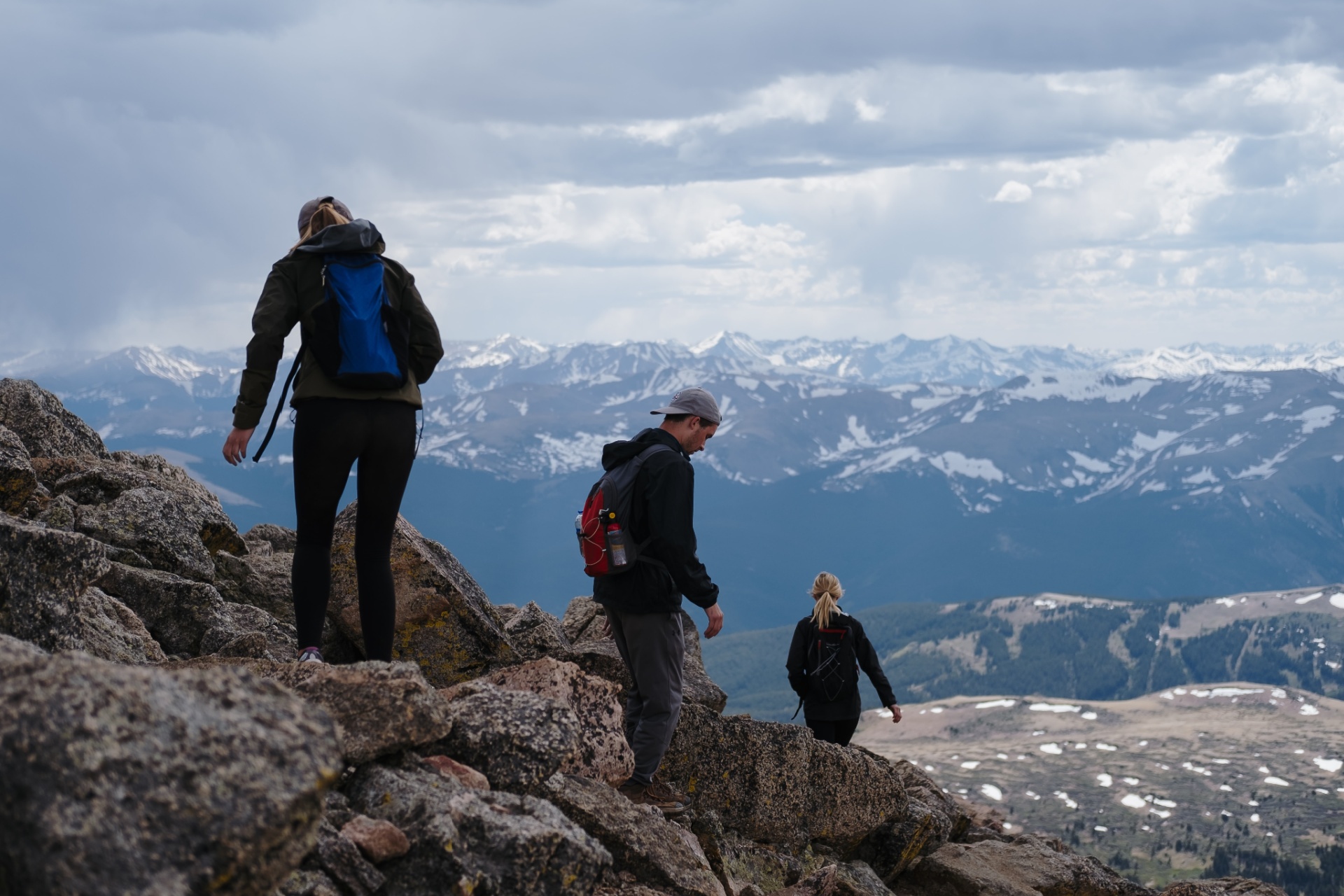 Colorado just might be perfect for your next family vacation!
Looking for some day trips while you are in Colorado? Here are 8 fun day trips from Denver Colorado.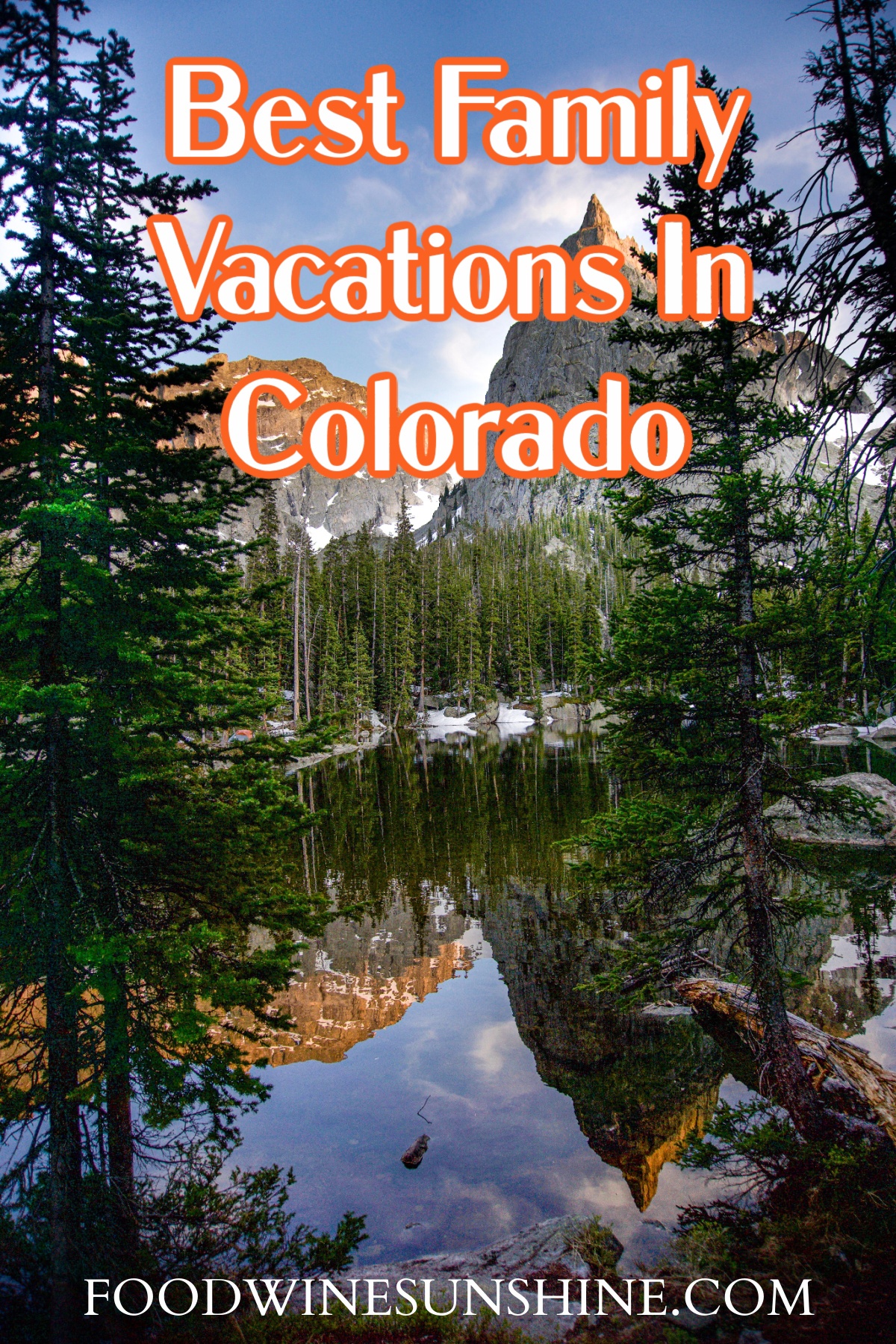 Be sure to check out Food Wine Sunshine on Facebook, Twitter, Pinterest and Instagram for more travel tips, healthy recipes, and more.