Get ready to bite into the Juiciest & Most Flavorful Hamburger You'll Ever Have! Grab this Cherry Habanero Burgers recipe and enjoy them at your next cookout! While this post is sponsored by CK Mondavi & Family, all opinions and the recipe are my own.

Cherry Habanero Burgers
The Juiciest & Most Flavorful Hamburger You'll Ever Have
Who doesn't love a juicy, tender burger? The kind that you bite into and makes you say "Mmmmmmmmm…" A good hamburger is an art form, you gotta cook em just right, load them up with your favorite toppings, and put it on a good bun. Results = heaven!
Burgers are one of my son's absolute favorite meals. He would have one for dinner everyday if we let him. He definitely has his opinions on how to cook them and which restaurants have the best ones. He likes fried egg, crispy onions, jalapeno peppers, pepper jack cheese or American cheese. He may not be creative or adventurous with anything else he eats, but when it comes to burgers, he is willing to try just about anything!
Then last summer, we were at my brother's house for a cookout. My brother made burgers and my son said it was the BEST BURGER he has ever had. I immediately asked my brother what he did, and he said he just put a jar of Cherry Pepper Jelly in with the meat. That's it?! Okay, I can do that. So, I would buy pepper jellies at farmer's markets while we were out and about and add them to meat when we make burgers.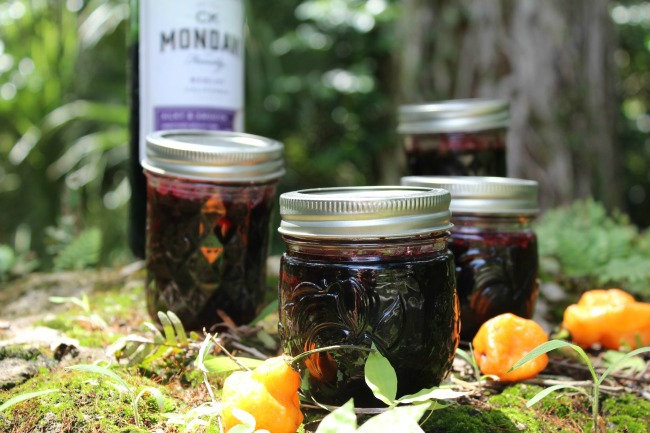 Then, CK Mondavi and Family asked me to create a burger recipe. And there was no question that I had to make my son's favorite. The only problem was that I had NEVER made the pepper jelly myself. In fact, I had never made any kind of jam or jelly myself. But, I did it. It took me two tries, but I made a Cherry Habanero Jelly that is lip-smackingly delish! And the first thing I made with it was burgers.
And they are the juiciest and most flavorful burger you will ever have. My official taste-tester was my son, of course. I asked him what he thought and he replied "I could eat 50 of these!". So, I guess that means they were good 😉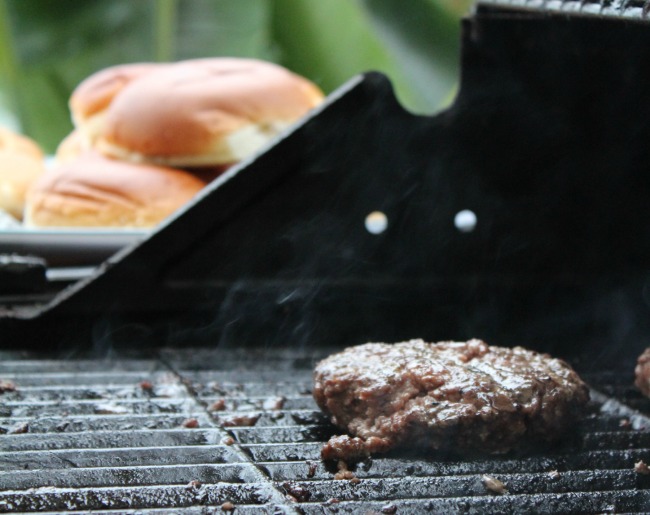 The first step in making these Cherry Habanero Burgers is making the jelly, get the full recipe for my Merlot Cherry Habanero Jelly.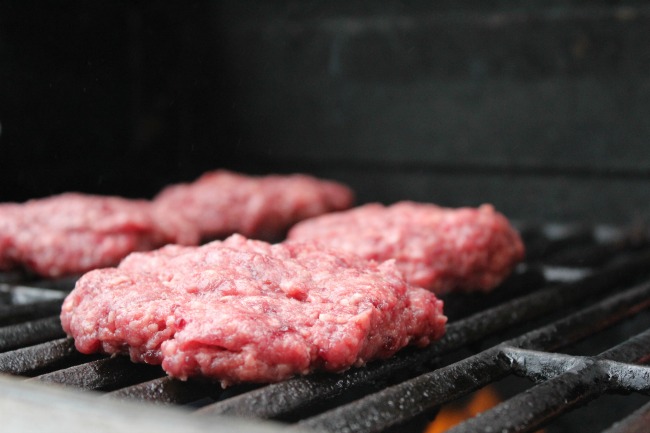 Now that your jelly is made, making the burgers is next part. And here's how to make my Cherry Habareno Hamburgers. Be sure Print It and Pin It so that you can make them again and again.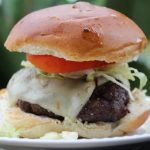 Print Recipe
Cherry Habanero Burgers - The Juiciest & Most Flavorful Hamburger You'll Ever Have
These Cherry Habanero Burgers are The Juiciest & Most Flavorful Hamburgers You'll Ever Have! See how to make them at home and enjoy at your next cookout!
Ingredients
1 1/2

lbs

of lean ground beef

1 8

oz

jar of Merlot Cherry Habanero Jelly

Buns and desired hamburger toppings
Instructions
Add the Merlot Cherry Habanero Jelly to the lean ground beef

Using your hands, mix the jelly in well, but don't over mix

Form your burgers

Grill to your desired done-ness

Top with your favorite toppings

Enjoy!
Notes
I recommend pepper jack cheese. Get the recipe for the Merlot Cherry Habareno Jelly here: https://www.foodwinesunshine.com/merlot-cherry-habanero-jelly/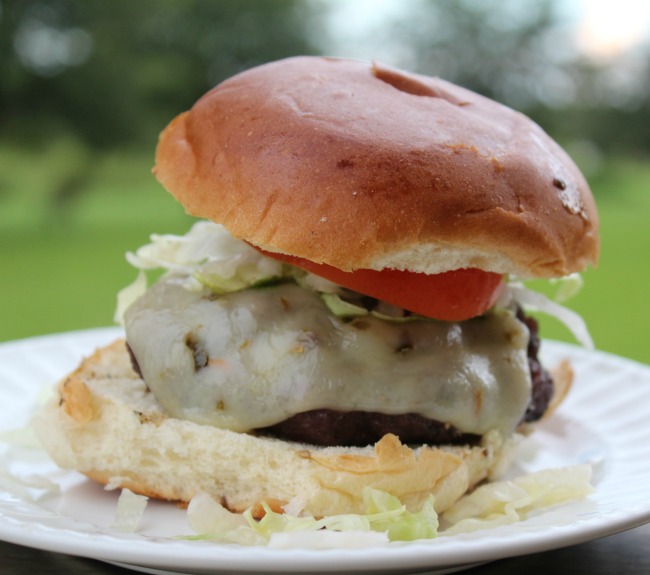 I hope you enjoy these Cherry Habareno Burgers as much as we do!
I do recommend pairing these juicy, flavorful, AH-MAZING burgers with CK Mondavi and Family wines, I used the Merlot in the Cherry Habareno Jelly, so that makes for a perfect pairing, but I would also drink the Cab or Sauvignon Blanc with them.
What is your favorite kind of burger?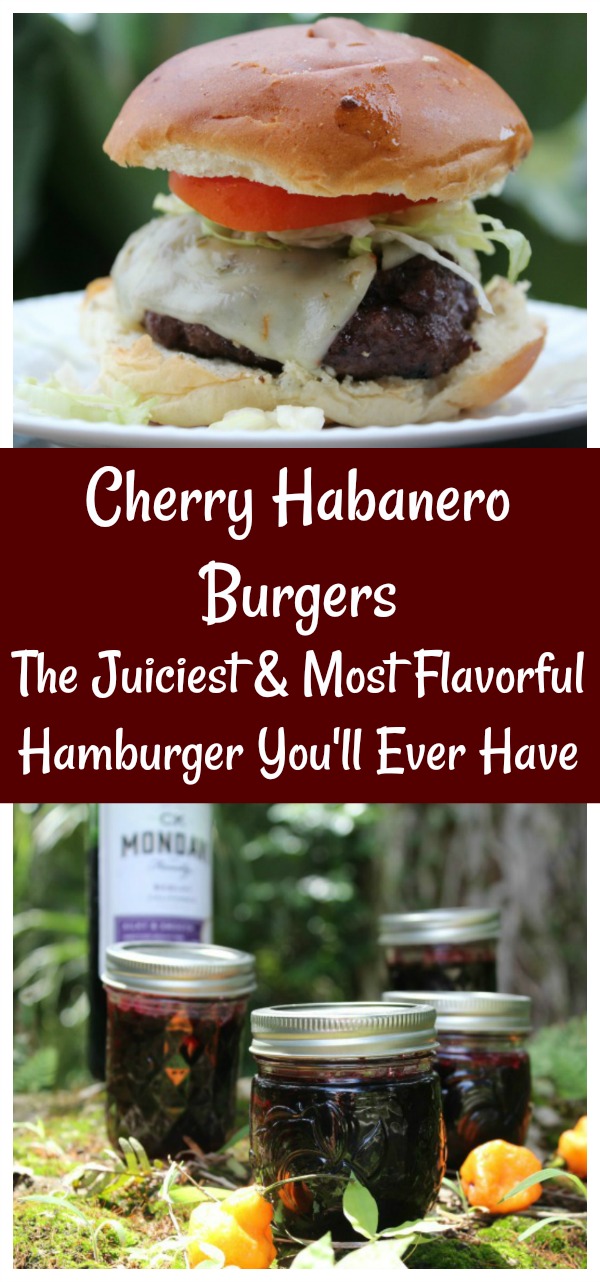 Learn more about CK Mondavi and Family by checking them out online, and following on Facebook, Twitter, Pinterest, Instagram, and YouTube.
In fact, be sure to check out all the recipes on Food Wine Sunshine and follow me on Facebook, Twitter, Pinterest, Google + and Instagram.