(Last Updated On: October 22, 2020)
Archery is an excellent outdoor activity that kids young and old enjoy. Learn about Archery for Kids in Florida; where to go, what you need and more.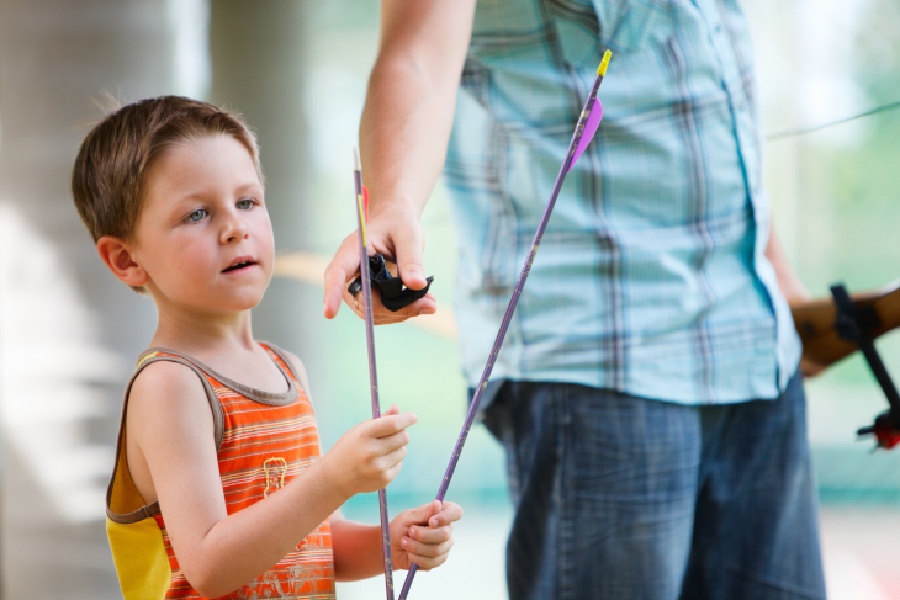 Learn About Archery for Kids in Florida
Archery has become more popular in recent years, and with huge blockbuster movies like The Hunger Games and The Avengers displaying heroes with bows and arrows, kids all over the United States have a renewed interest in the sport.
And, as luck would have it—there are dozens of locations all throughout Florida where you can introduce your kids to the sport! Archery is a great fall activity, and it's a sport here everyone can get involved, regardless of age, size, or physical ability.
In the post below, we'll look at where you can go to get your kids started, what gear you'll need, and some "insider tips" on how to make the most of your trip, and we'll start with the first concern that parents usually have…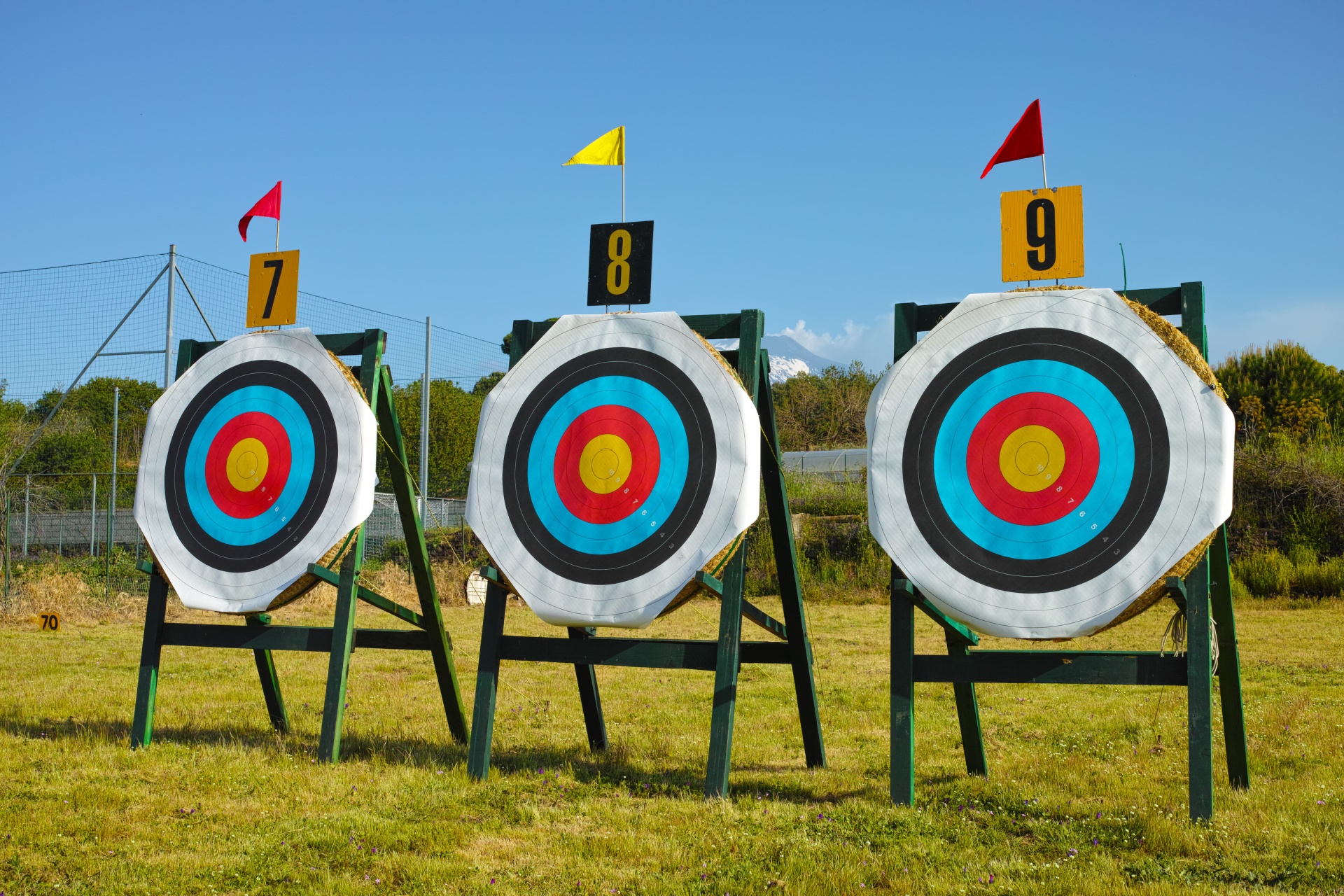 Is Archery a Safe Activity for My Kids?
In a word, yes! Not only is archery a safe activity, it's (somewhat surprisingly!) one of the safest activities to get involved in. A recent study done by the National Safety Council found that archery has one of the lowest injury rates of any popular sport, and that it's actually three times safer than golf. Yes, golf!
The most important safety aspect of archery is supervision. Kids need to know the rules, and they need to be supervised by an adult who keeps them following those rules. Archery ranges all have staffed specifically trained to keep kids focused while still having fun (and we'll talk more about ranges in a moment).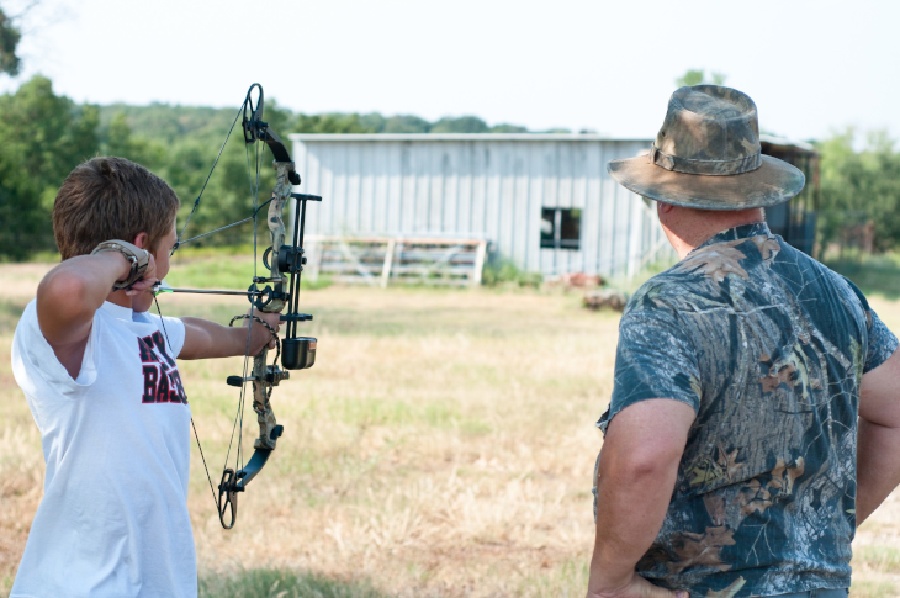 Do Kids Actually Like Archery?
Also a big yes! Kids have an intuitive understanding that bows and arrows aren't just toys—that they're fun, but also that they're to be taken seriously—and that gives them a unique appeal. It's interesting to see how so many kids are drawn to it, more-so than other activities.
Archery equipment has come a long way, too. You may remember archery from your youth, at a sleep-away camp or an after-school program, and you may remember being very frustrated! The bows and arrows we used 25 years ago were poorly-made and shoddy, and that's a shame, because it turned a lot of kids off to the pastime. Modern bows designed for kids are far more intuitive and easy to use, and you may be surprised at how accurate your kids will be with a quality bow. Kids get a lot of satisfaction when they hit the target (and you might, too, by the way!).
There's one thing we should mention, and that's the appeal of archery to girls. There's a perception that archery is a "boy's sport," and that's a shame—and nothing could be further from the truth. Girls absolutely love archery, and with all of the female archery heroes we've seen in the last few years—from Katniss Everdeen in the Hunger Games movies to Merida in Disney's Brave, there are a lot of positive female role models for archer girls to look up to!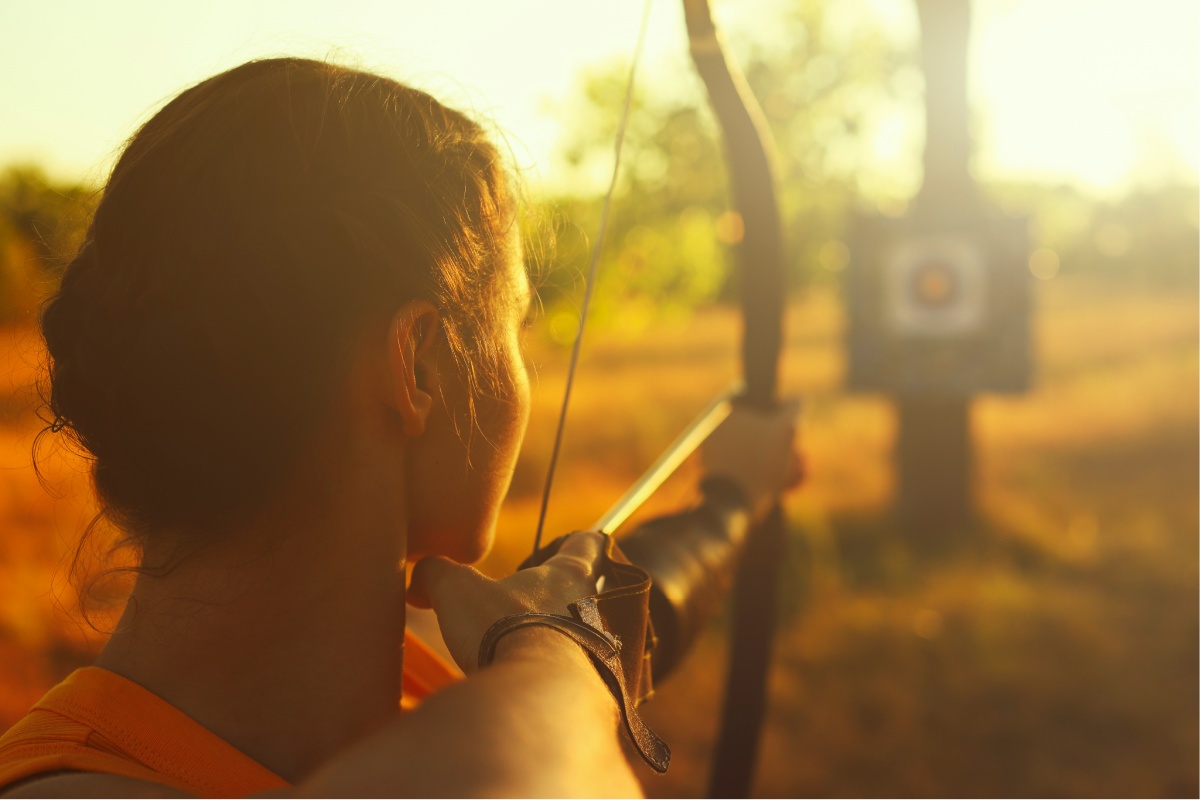 Places You Can Go
We mentioned earlier that there are dozens of places throughout Florida where your child can learn archery. The easiest way is to enter your zip code on Archery 360's "Where to Shoot" tool. It's an incredible directory that they keep up-to-date, and it's got ranges, schools, and stores all over the U.S.
As for Florida, there are dozens of hundreds of archery ranges all throughout the state—and just as many private archery clubs—but here are some of the best-known, in the biggest population centers for archery for kids in Florida:
Tampa Archery School, Tampa, Florida. The Tampa Archery School is a great outdoor option, with some really talented staff: the school is certified with USA Archery (the organization that sends archers to the Olympics), the NFAA (which is the National Field Archery Association), and the and ASA (which is the National Archery Shooter's Association). The school is great for youngsters looking to get into different types of archery, such as traditional archery, Olympic recurve, and compound target shooting.
Herb N Chick's, Jacksonville, Florida. Herb N Chick's is a great place for archery, but it's also a great day-trip location—especially if you're looking to get the kids outside: the facility is located on four acres of land, with a petting zoo, a walk-in garden, an eight-acre lake (with fish, for those interested in fishing), and an archery program organized for field trips and birthday parties. It's a unique place (and great if you've got one kid who wants to explore archery… and one who doesn't!).
Orlando Archery, Orlando, Florida. Orlando Archery is the only indoor range located in Orlando (which makes it the perfect spot if you need to entertain the kids on a rainy day), and their range features kid-friendly shooting distances of 10, 15, and 20 yards (just for reference, Olympic archers shoot at targets that are 70 METERS away!). You can book online, too, which is a nice option for those of us who are too busy to get on the phone (and by "those of us," we mean "all of us"!).
Fort Lauderdale Archers, Fort Lauderdale, Florida. Fort Lauderdale Archers is the "Disney World" of archery: it's got an Olympic-sized archery range with a distance of 90 meters(!), 3-D courses with 28 targets at various distances, and a field archery course that takes participants through the outdoor environment. It's got LOTS of events, from classes to leagues to competitions, and some games that kids absolutely love, including "Zombie Shoots," where the targets look like life-sized monsters. This is more of an option if you know your child is really into archery—you'll need to bring your own gear—but if your young one is into the sport, this the place to be!
Klondike Archery Park, Pensacola, Florida. The Klondike Archery Park is actually a public recreation area, and it's managed by the Florida Fish and Wildlife Conservation Commission. It's a very large park—119 acres!—and it's got some great features, including: a 15-target field archery range, a youth field designed specifically for kids, and two stations that are wheelchair-accessible for archers with movement issues. Here's the best part: they've got free lessons! There's no charge on Thursday evenings, and lessons are provided (but you'll want to call for times and specifics). Annual memberships are also available (and they're pretty affordable), so if you find your little one making a commitment to archery, those memberships can save you a bundle.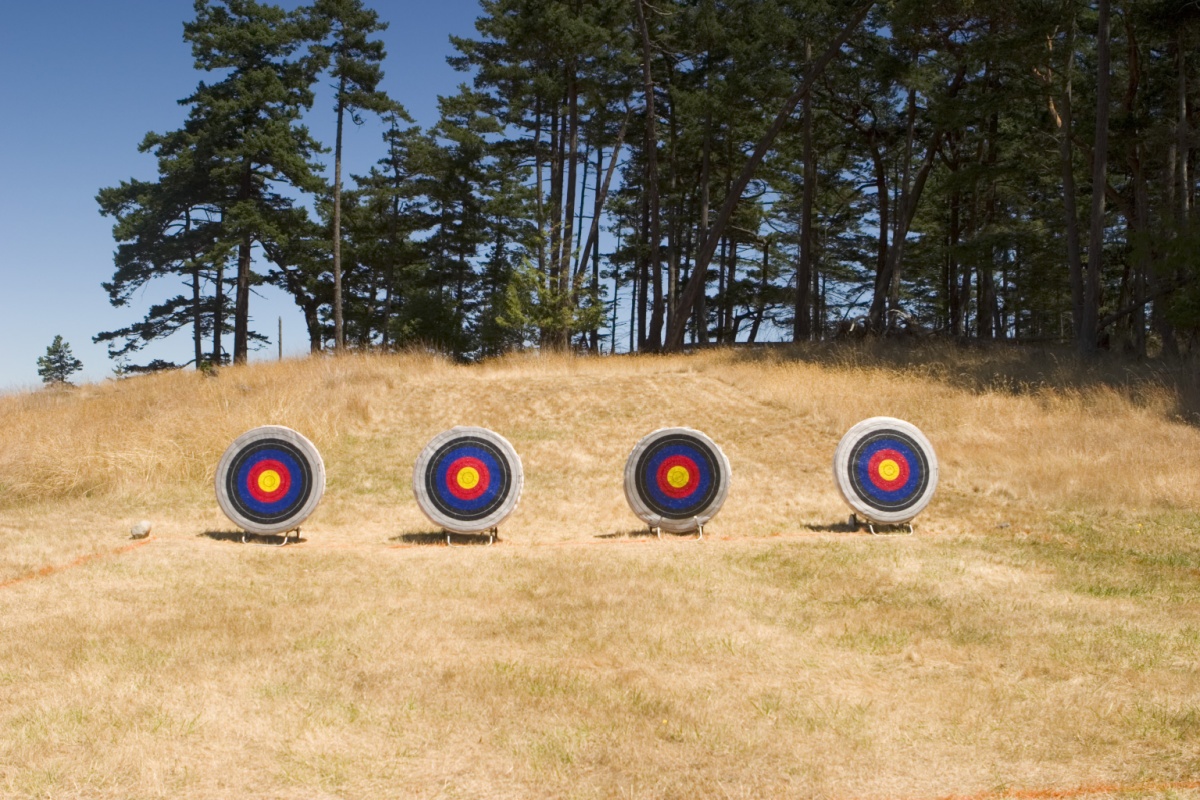 Some Helpful Hints / Things Parents Need to Keep in Mind
If you're going to take your child or teen to the range, and there are a few things to keep in mind about archery for kids in Florida:
Archery Can Make a GREAT Birthday Party. Archery ranges usually have "pre-packaged" birthday events, where parents can rent a number of lanes, and the range itself will emcee fun activities for the kids. Archery birthday parties are a fun and unique way to bring people together (and don't be afraid to negotiate on the price—most ranges are small businesses, and they're open to reasonable requests to bring the cost down a little).
Well-Fitted Gear Helps a Lot. Luckily, archery ranges usually have a lot of gear for kids—a good chunk of their business comes from lessons and after-school leagues—and they should able to find appropriately-sized gear for your kids. If your child looks "over-bowed"—that is, the bow looks too big for them, or they're having a hard time pulling the bow string back—ask the range manager for new gear.
Outdoor Archery Can Be a Great Way to Teach Kids About Nature. Kids seem to spend more and more time indoors, and archery can be a great way to get them outside—and interacting with their environments. Many ranges have "field archery" events, where participants aim at targets over hill and dale and through wooded environments. Field archery can be a great way to observe local flora and fauna (which there's a lot of here in Florida!). It's a fantastic way for you, as parent, to learn about nature as well, and with that in mind…
You May Want to Get Involved in Archery Too! There are plenty of parents who get their kids involved in archery, realize it looks like fun, and then get involved themselves! Don't be surprised if you catch the itch, especially as you see other adults enjoying themselves on the range. And, if you do get involved, you may want to…
Check Out Parent/Child Leagues. Many ranges host ongoing events where parents and their kids team up for season-long competitions. Many leagues meet once a week and have season-long competitions, with prizes, giveaways, and free food—it's similar to a bowling league, but instead of rolling bowling balls, you get together and shoot at targets. It's a lot of fun, and it's a great way to reserve some face-to-face time with the kids (and it's a clever way to get them to reduce their "screen time"!).
And, as a "side bonus," it can be a great way to see your own friends, as well. Having kids can rob you of time that you used to spend hanging out with your pals, and having a weekly time set up to meet—one that includes your kids—can be a great way to get some face-time with people you may not get to see.
If Your Child Wants to Really Get Involved, He/She Can Get Lessons. If you find that your child really takes to archery, there are plenty of places for your little one to take classes. Archery 360 has a very helpful directory of ranges and the classes they offer, and if your budding superstar is really serious about learning the art of archery, USA Archery (the organization that prepares U.S. archers for the Olympics and other global events) has a "Find an Archery Coach" page that can help you locate a certificate mentor for your future Olympian!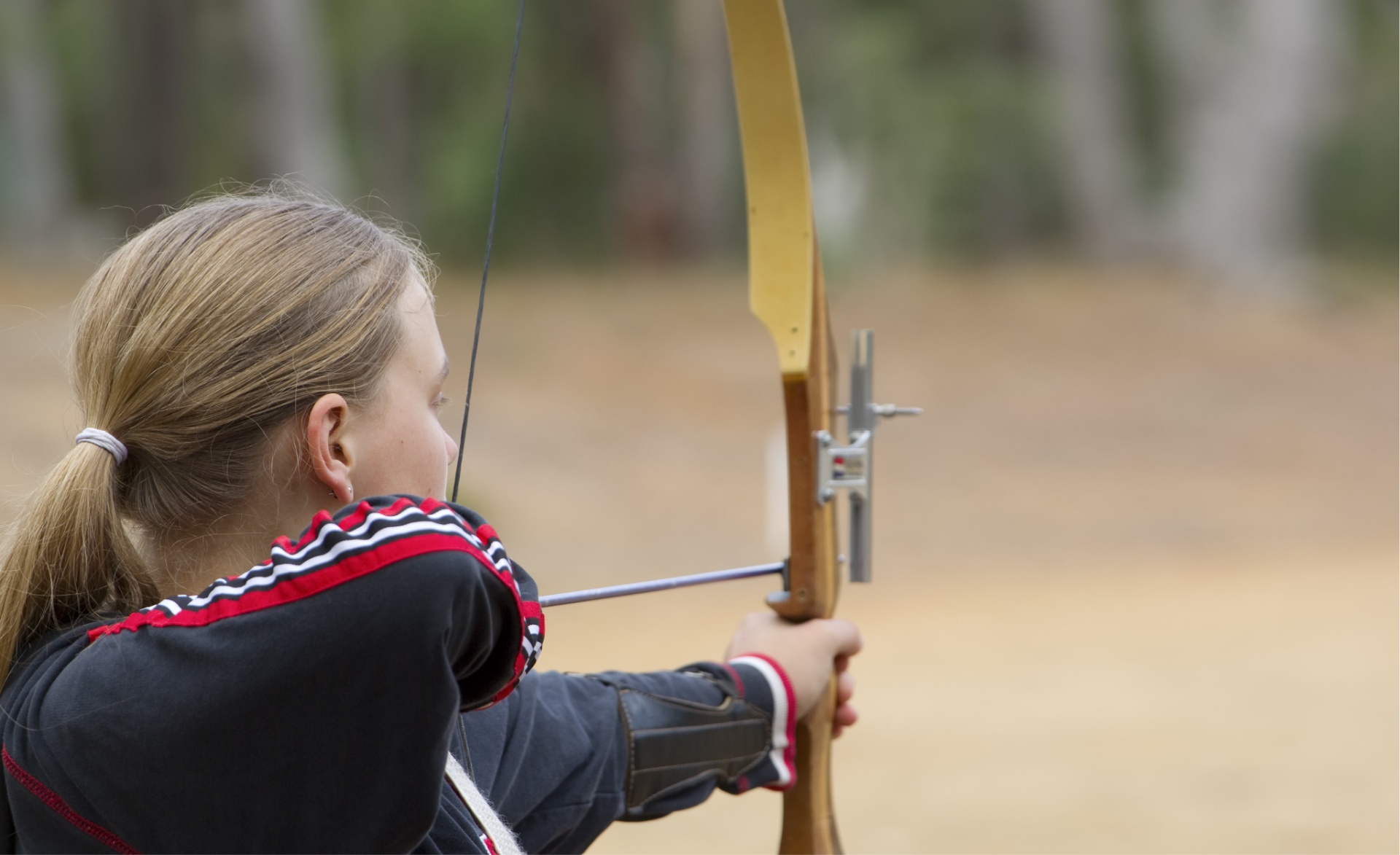 Have you or your child wanted to learn about archery for kids in Florida? Is your child or teen involved in archery? How has the sport benefited him or her?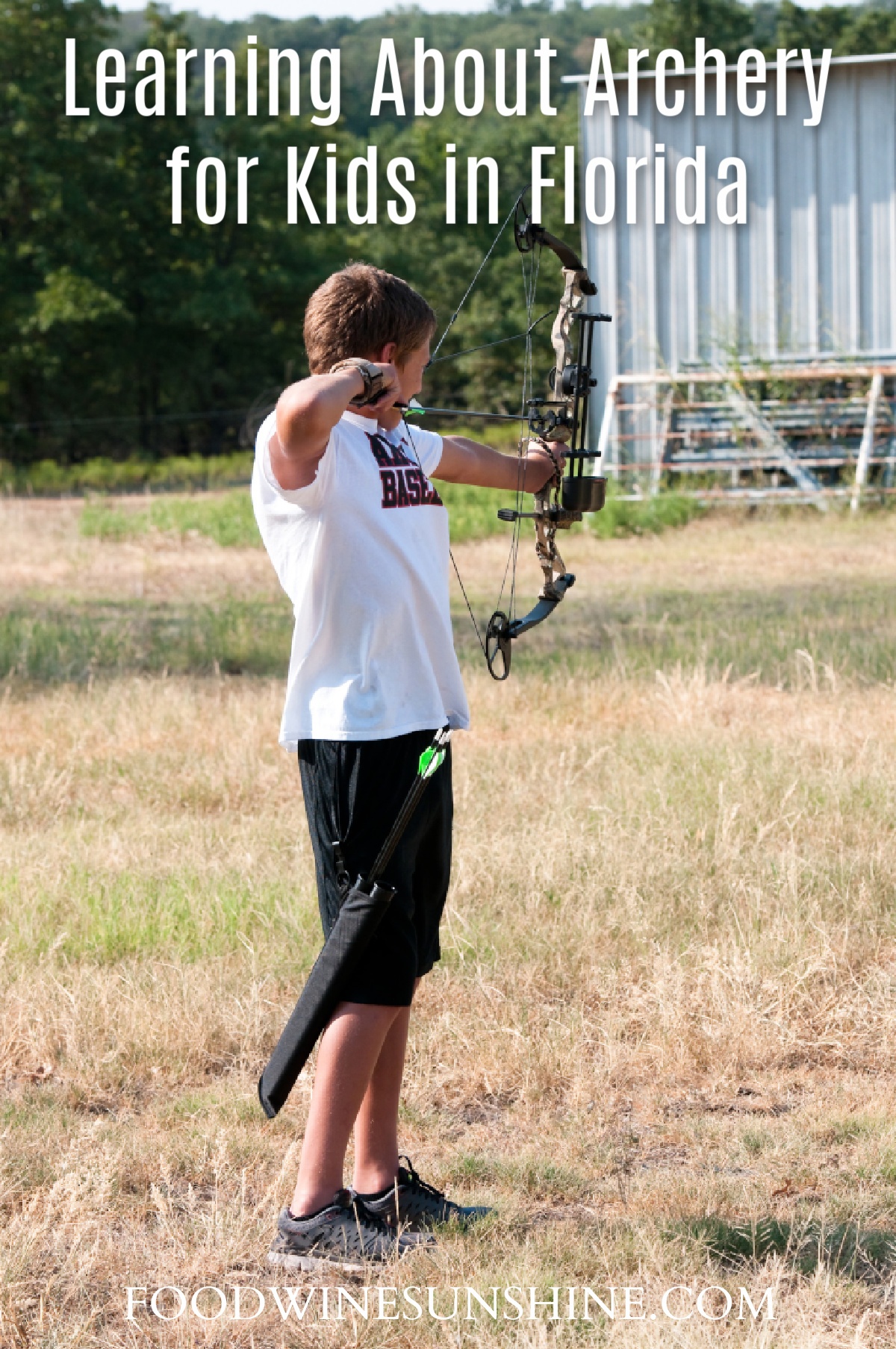 Be sure to follow me on Facebook, Twitter, Pinterest, and Instagram for more things to do in Florida, healthy recipes, and more.