(Last Updated On: November 5, 2020)
Whether you live in Barcelona Spain or are visiting on vacation, be sure to add these Top Free Things To Do In Barcelona to your travel itinerary.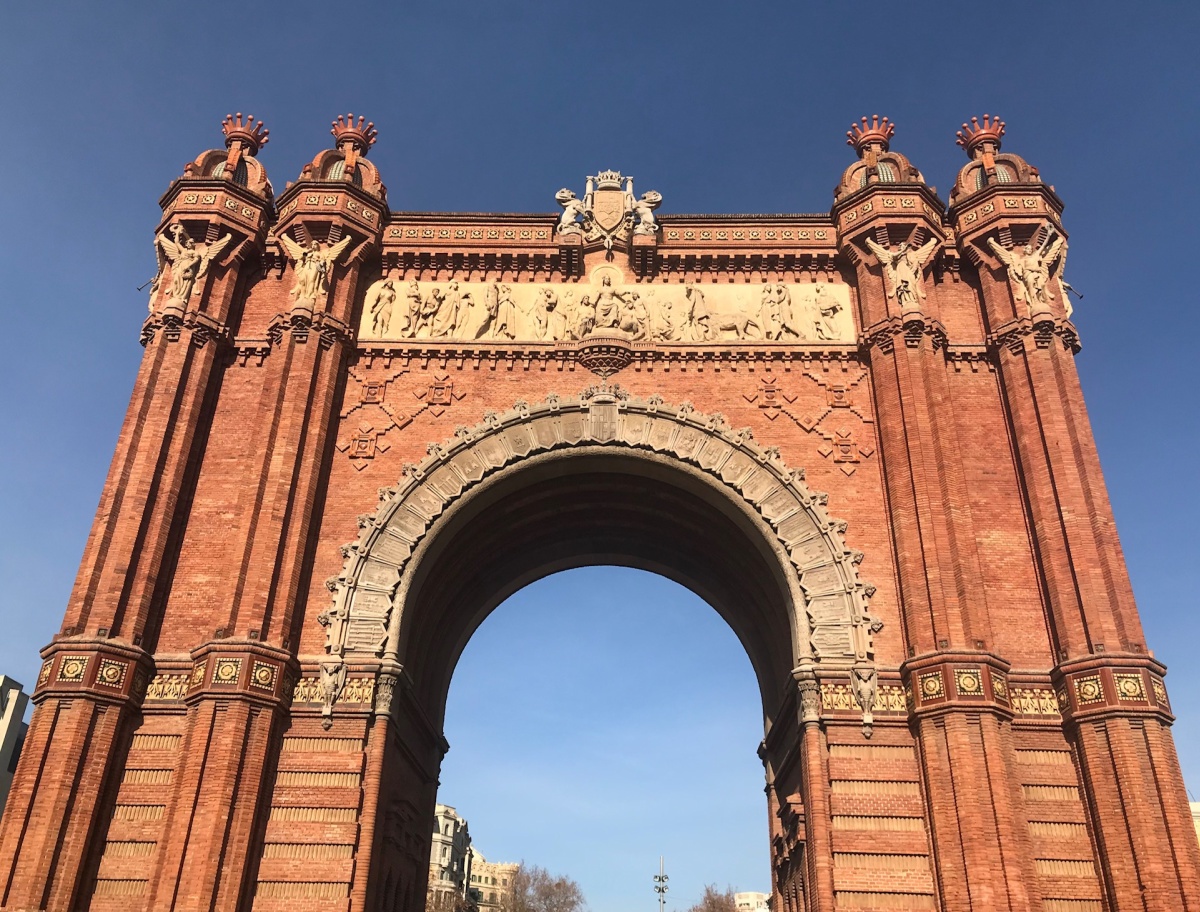 10 Top Free Things to do in Barcelona
Best free things do see and do when visiting Barcelona
Whether you've never traveled to Barcelona or have actively made it your go-to Spanish hub for summer vacations, there is never a shortage of things to see or do in the city. Traveling to Barcelona is not the cheapest travel plan though, since it's one of the most visited places in the world and the prices tend to skyrocket the warmer the weather becomes.
Luckily, there are a variety of exciting free things to do in Barcelona that will have you living la vida loca at no charge whatsoever. No matter where your interests lie, either on a sunny beach or in the coolness of a cultural museum, this guide has got you covered. This guide is brought to you by Marco Santos from Travel-Boo, who has traveled through Spain and is sharing his experiences and favorite free things to do in Barcelona. So, grab a glass of Spanish wine and start dreaming of your next Barcelona adventure.
So, whether you're traveling to Barcelona for only a day or two, or plan to stay even longer, make sure to add these awesome free things to your Barcelona travel Itinerary!
Translated to the Magic Fountain, this work of art was designed in 1929 for the International Exhibition and is Barcelona's largest fountain. Every weekend night just after sunset, the fountain puts on two 20-minute spectacles of ever-changing lights and cascading water where the two mediums intertwine accompanied by music, undoubtedly one of the best things you can do in Barcelona by night.
Find Fontana Magica right in front of the MACBA (Barcelona Museum of Contemporary Art), which offers a spectacular view of the city. The fountain show is entirely free so make sure to arrive early to beat the crowds and snag a spot in the front row. Just don't be surprised if you get a little wet though, it's totally worth it!
2. Go on a free walking tour
What's better than a free walking tour to not only get you acquainted with a new city but also provide you with useful information while seeing all the most popular monuments? If you've never tried a free walking tour, this is your chance, as guided tours are typically run by official tour groups yet cost absolutely nothing. Walking tours are the best way to get to know a place as you can learn historical tidbits while never having to worry about getting lost.
At the end of a normally 2-to-4 hour tour, it is recommended to give your guide a fair tip but you're under no obligation to! There are several wonderful walking tours available in Barcelona but the highest-rated operators are Sandemans New City Tour, Runner Bean Tours, and Barcelona Street Style Tour. Make sure to bring your comfiest shoes so tired feet won't distract you from all the beauty.
3. Sunbathe at the beach
If you're looking for a bit of fun and sun, then Barcelona's the perfect place to get some rays while being just minutes away from the city center. With nearly 5 kilometers of beachfront, golden sands, and clear Mediterranean waters, there should be nothing holding you back from diving headfirst into this adventure.
Barcelona has a total of 9 beaches and the most popular are Barceloneta, Bogatell Nova Icaria, and Mar Bella Beach. Barceloneta is the closest beach to the city center, merely a short walk or metro ride away, yet the others are just as easily reachable via the city's excellent public transportation. Try to make a day of it so you can spend as much time basking in the Mediterranean sun as possible. Just don't forget the sunscreen!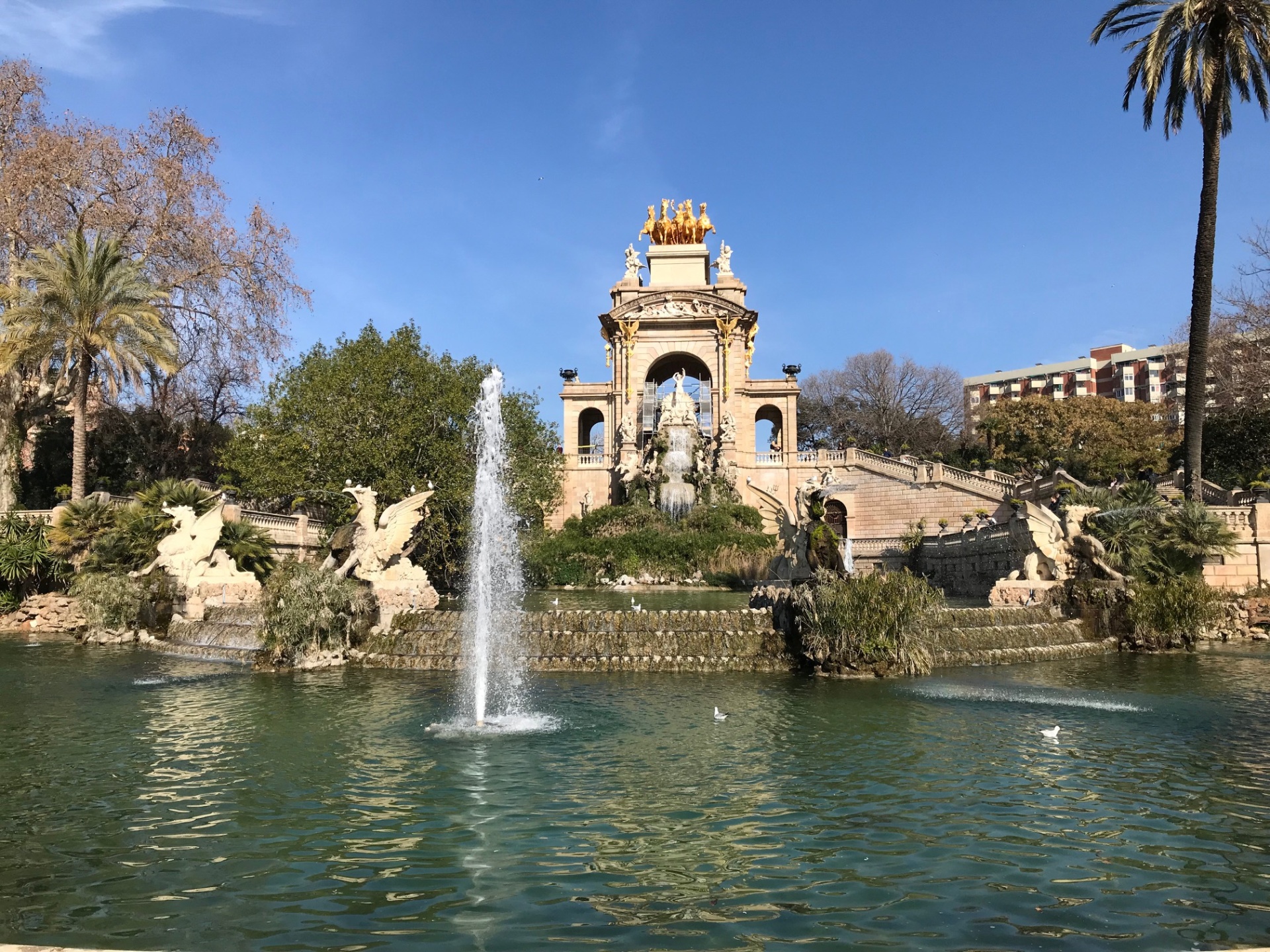 If stunning architecture, lush gardens, and glistening waterfalls are more your thing, then you'll fall in love with the idyllic charm of this large park. What's more, the park's grounds feature a myriad of attractions such as the Catalan Parliament, a zoo, a castle beset by 3 dragons, and a tropical greenhouse; as well as the aforementioned waterfall.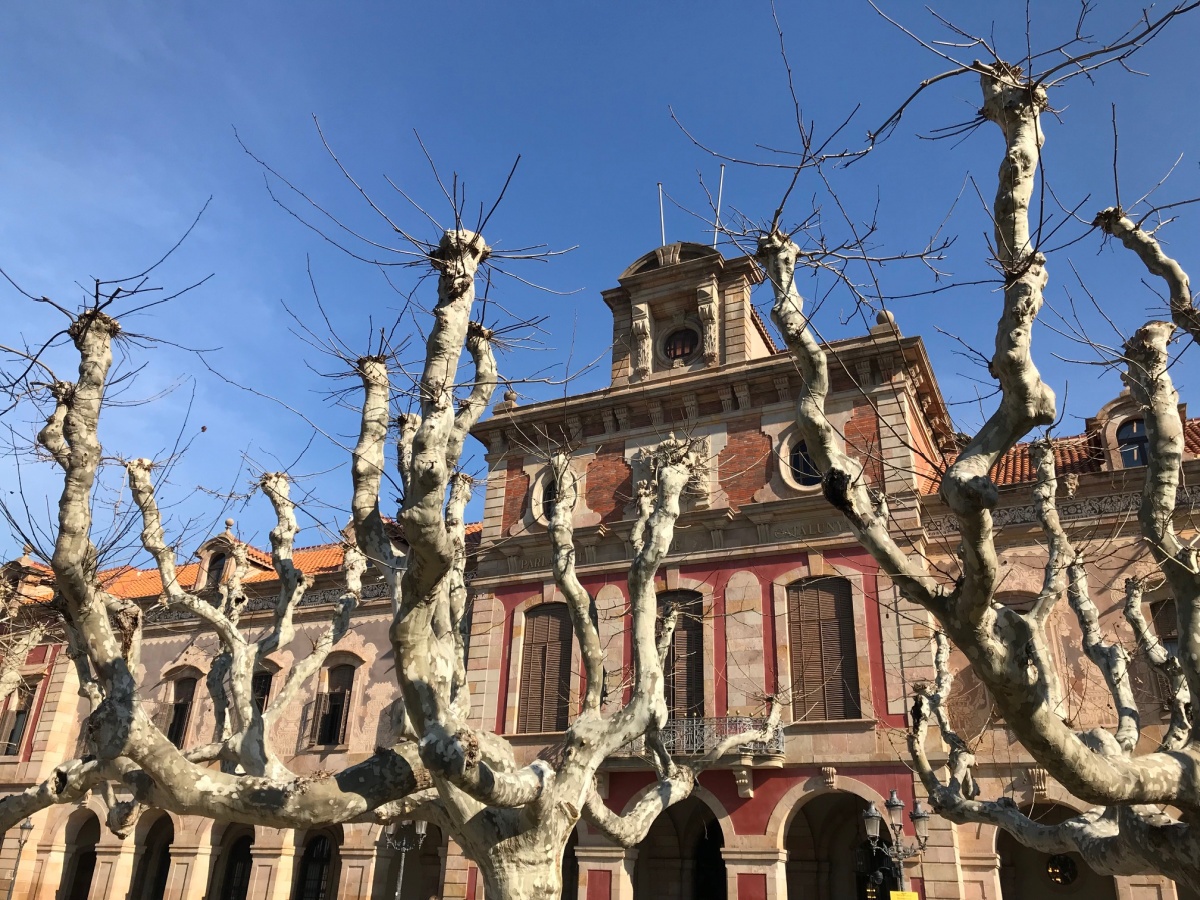 For such a heavenly place, you might be surprised that the park had its origins as first a citadel and then as a jail for political prisoners. Now it sits as a local meeting hub and is one of the most picturesque places in Barcelona to have a picnic. You can even rent a boat to row across its massive lake. You won't be disappointed so take a snack or two and then kick back in the splendor of it all.
5. Haggle the day away at a local flea market
What's nearly as good as getting something for free? Getting something for a steal after haggling for it. If you're an avid bargain-hunter, you'll appreciate Barcelona's wide selection of markets, from culinary delights to apparel to decor. While this activity isn't exactly free, you can at least try to get a discount on any trinket or souvenir that catches your eye.
For the best bargains, head to Encants market, one of the biggest markets in Europe. It has been around since the 14th century, also making it one of the oldest. Saturdays are the busiest days so get there by 7 AM to make the first auction and find the most well-hidden gems away from the crowds. The second auction is around noon but there are copious markets you should put on your shortlist, such as Flea Market on Sunday mornings and its prodigy Fleadonia on the first Sunday of the month. You'll be amazed by whatever you just so happen to unearth.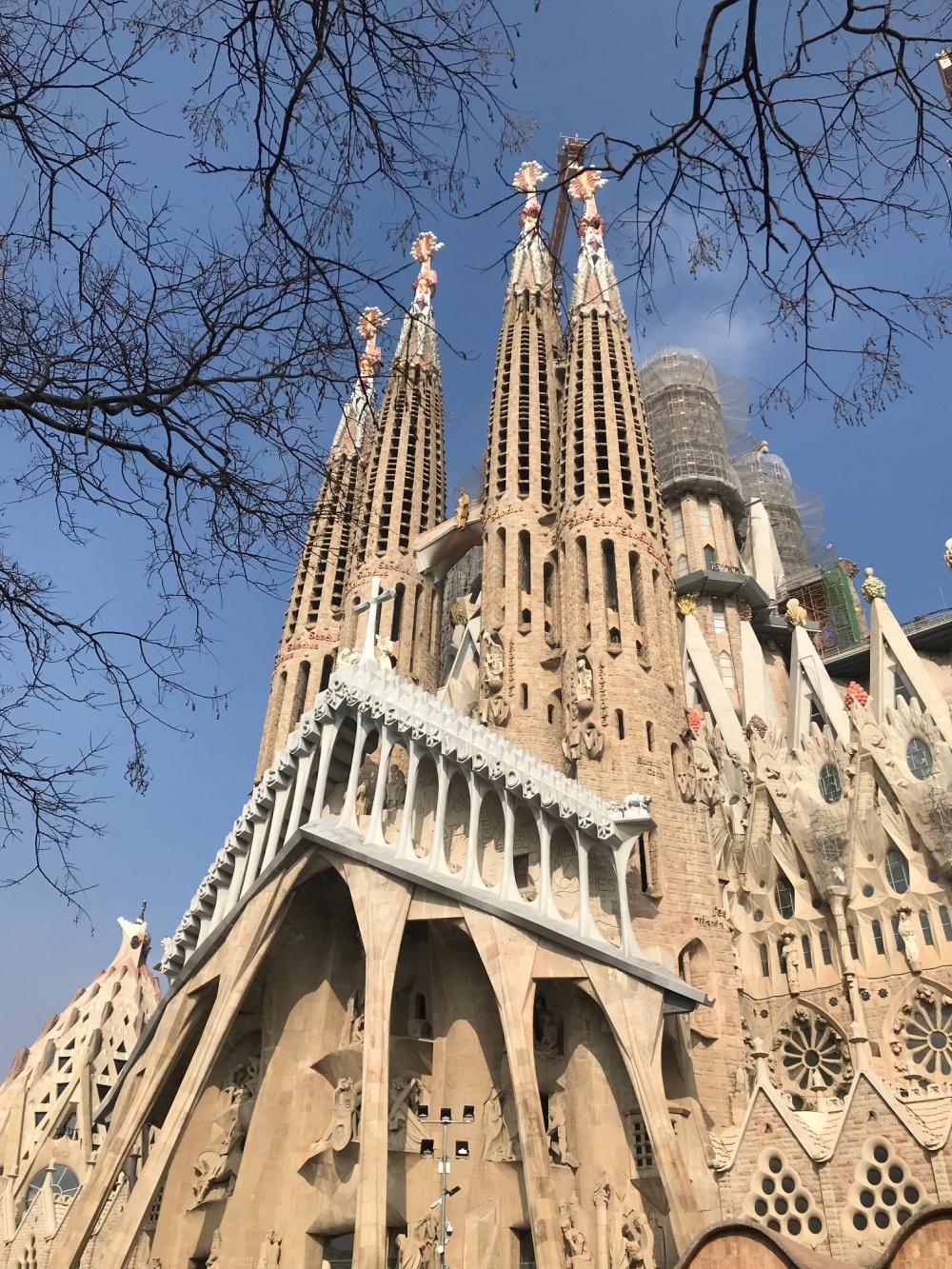 If you've never heard of Antoni Gaudí, he was the Catalan architect behind some of Barcelona's most iconic monuments such as La Sagrada Familia and Plaça Reial. Renowned for his unique Modernisme style, his legend has only grown in more recent years, so do yourself a favor and get to know his masterpieces. There are several must-sees, such as:
Casa Milà
Casa Batlló
Casa Vicens Gaudí
Casa Calvet
Güell Palace
Park Güell
Church of Colònia Güell
Teresian College
Unfortunately, not all of these places are free to enter, but that shouldn't stop you from at least dropping by to get an eyeful of their avant-garde architecture. You won't regret it!
Yet another notable artist from the city, Joan Miró is one of the most prestigious Spanish surrealists of the 20th century and, therefore, a local celebrity. Though Miró had a love-hate relationship with his hometown, he still left several works of art behind to commemorate his childhood and long-running affection for Barcelona.
Find the first artwork as soon as you fly into the airport when you spot Mural de l'Aeroport, a colorful, ceramic mural located in Terminal 2. If arriving by sea, check out Miró's four mosaic circles on Pla de l'Os as you walk up the port and head toward La Rambla. His best work, however, might be his contributions to Park Joan Miró, where nature meets culture just as he always intended.
8. Wander around a museum offering free admission
If you're an art lover or history buff, you might be distraught to hear that most of the state-owned museums come with an entrance fee. Still, several prominent museums do offer free admission during specific time slots so you don't have to shell out even more in this not-so-cheap travel destination.
If you're dying to see Las Meninas by Pablo Picasso (the original by Diego Velazquez is in Madrid) but don't want to fork out €20, then make sure to get there early to get a good spot in line as you won't be the only one jonesing for a free peek.
Free Museums in Barcelona on Sundays:
Free Museums in Barcelona on the first Sunday of the month:
Free Museums in Barcelona on other days of the week:
If you're savvy enough, you can try to time your vacation days to coincide with a weekend so that you can take advantage of all the arts and culture on offer for no extra cost. Now, who could argue with that?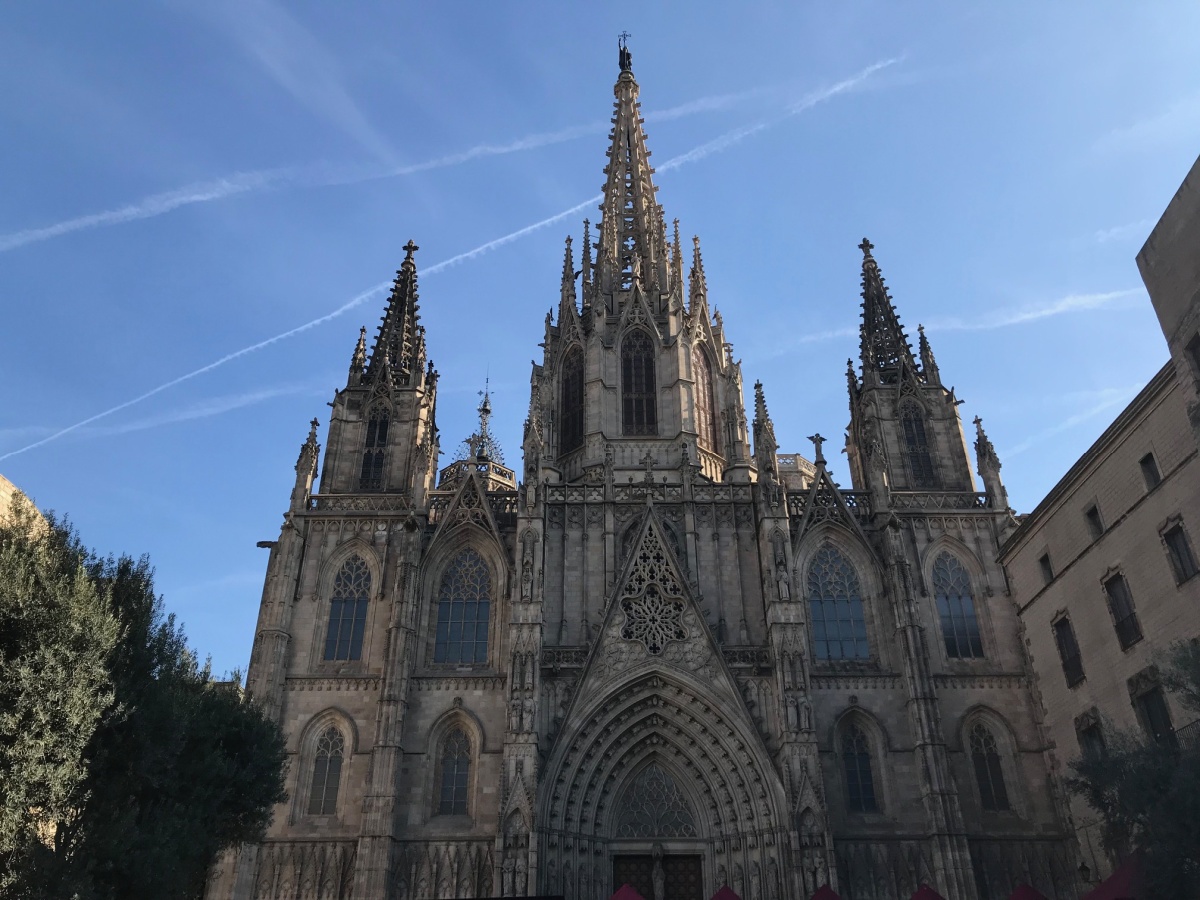 9. Say a prayer at a Roman Catholic cathedral
If there's anything that Europe is famous for, it's the endless sea of cathedrals that can be seen cresting its skyline. Barcelona is chock full of them and, although not all have free admission, many of them charge no fee to enter and marvel at their beauty. The most exquisite cathedrals in the area are typically open to visitors throughout the week, but they may be closed on Sundays for mass unless you plan to worship.
At the top of your list should be both Santa Maria del Mar and Santa Maria del Pi Basilicas, as well as Saint Eulalia & the Holy Cross Cathedral and Sant Just I Pastor Basilica. Why not go to see the intricate architecture and then stay to light a candle for €1? All proceeds go to maintaining the cathedrals' facilities, and you bet that your karma points will go through the gilded roof.
10. Meander around Montjuïc
This hilltop undoubtedly has one of the most impressive vantage points in Barcelona and makes for a terrific place to watch the sunset over the city's skyline. It's named after the medieval Jewish community who once resided there (you can still visit their cemeteries), and has been a strategic point in the city since then.
Its hilltop fortress, the Castle of Montjuic, dates back to the 17th century and, in 1929, many additional monuments were contributed for the International Exposition, including the National Palace, the Olympic Stadium, and the Magic Fountain. You can also visit the Joan Miró Foundation there along with some botanical gardens to make the perfect afternoon of sights and sun. Don't be surprised if you never want to leave.
Barcelona is the ideal destination for anyone who craves an eclectic combination of culture, arts, and golden beaches, with more activities to partake in than you can shake a churro at. Regardless of what draws you to Barcelona, you can rest assured that you've ticked the most popular attractions off your bucket list when looking for the best free things to do. Now relax and try the tapas and enjoy a glass of wine!
Have you been to Barcelona Spain? What is one of your favorite free things to do in Barcelona?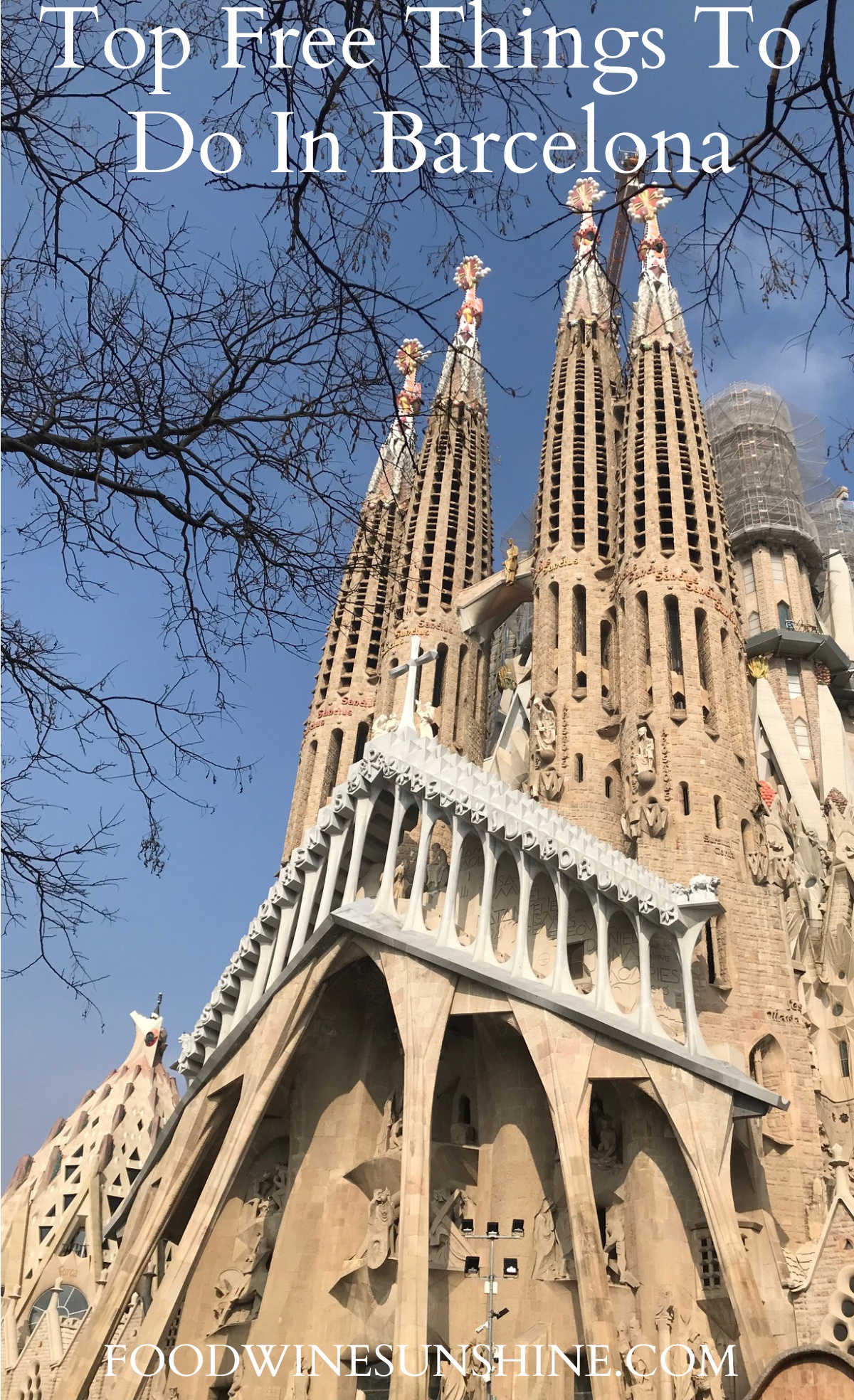 Author Bio: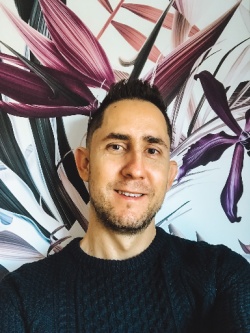 Born and raised in South Africa, Marco Santos from Travel-Boo, together with his partner moved to sunny Lisbon over 3 years ago. With an absolute love for Europe, he is on a mission to rediscover his own Portuguese heritage along the way. Marco has set out to blog and share his passion for traveling through and exploring both Portugal, Spain and throughout Europe, through his blog Travel-Boo.
Find more of Marco's travels online and be sure to follow him on Facebook, Pinterest and Twitter .
And be sure to check out Food Wine Sunshine on Facebook, Twitter, Pinterest, and Instagram for travel destination ideas, healthy recipes, and more.