(Last Updated On: December 21, 2020)
When planning your travel itinerary to Scotland, be sure that Perthshire Scotland is a part of your travel plans. These Top Things To Do In Perthshire Scotland will have you falling in love with Perthshire.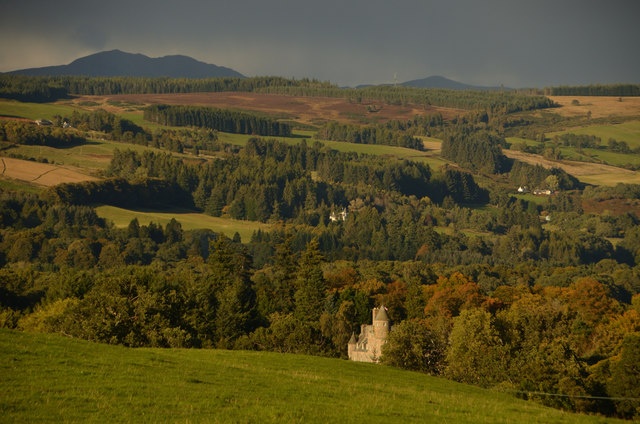 Top Things To Do In Perthshire Scotland
Perthshire isn't called the Big County of Scotland for no reason. It boasts a sizeable collection of delights for visitors of all ages. Rivers and lochs? Yep. Mountains with superb views across Perthshire? Definitely. Shops, distilleries, and castles? Oh, yes.
I have dreamed of visiting Scotland one day and with so many amazing places to visit, it may be overwhelming to decide where to visit while in Scotland. So if you are planning a trip to Scotland, be sure to read these Top Things To Do In Perthshire Scotland from someone who lives in Scotland. This travel post on Perthshire is brought to us by Graham Grieve at My Voyage Scotland. Graham is a Scottish travel blogger who has spent the past 27 years traveling Scotland's smaller towns and cities
Graham has collated a few of his favorite activities, attractions, and destinations to check out in Perthshire. I'm confident you'll find something here to try or to visit. Which ones appeal most?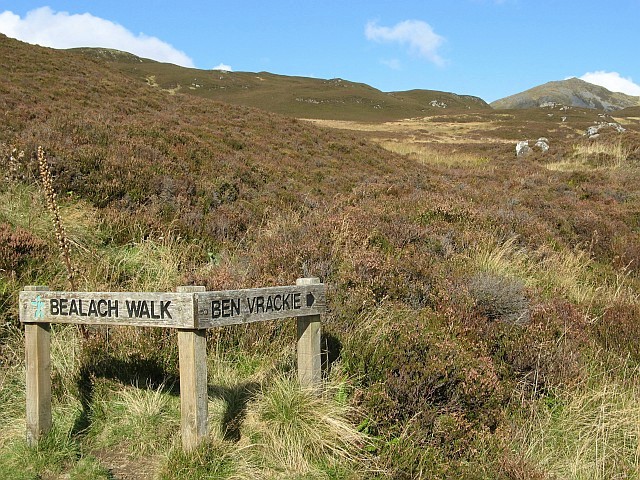 Take a Perthshire Trek to Ben Vrackie
Bagging your first Perthshire mountain is a major event. If you're new to it, though, a safer way to bag your first peak is via a guided trek.
You'll need to prepare for this walk as it is around 10.5 miles long. It also has 950 metres to ascend to reach the summit. This is a full day's challenge lasting around seven hours.
However, you will tackle part of Rob Roy Way on your way to the mountain. Starting in Pitlochry, you'll approach the Ben, eventually reaching the top and enjoying superb views from the summit. Then it is time to experience the pass of Killiecrankie, perhaps best known for its gorge.
You're guaranteed amazing views throughout. This is one for the photographer in you.
A good start is essential for any Scottish mountain. Check out this Pitlochry Accommodation Guide for places to stay that are literally on Ben Vrackie's doorstep.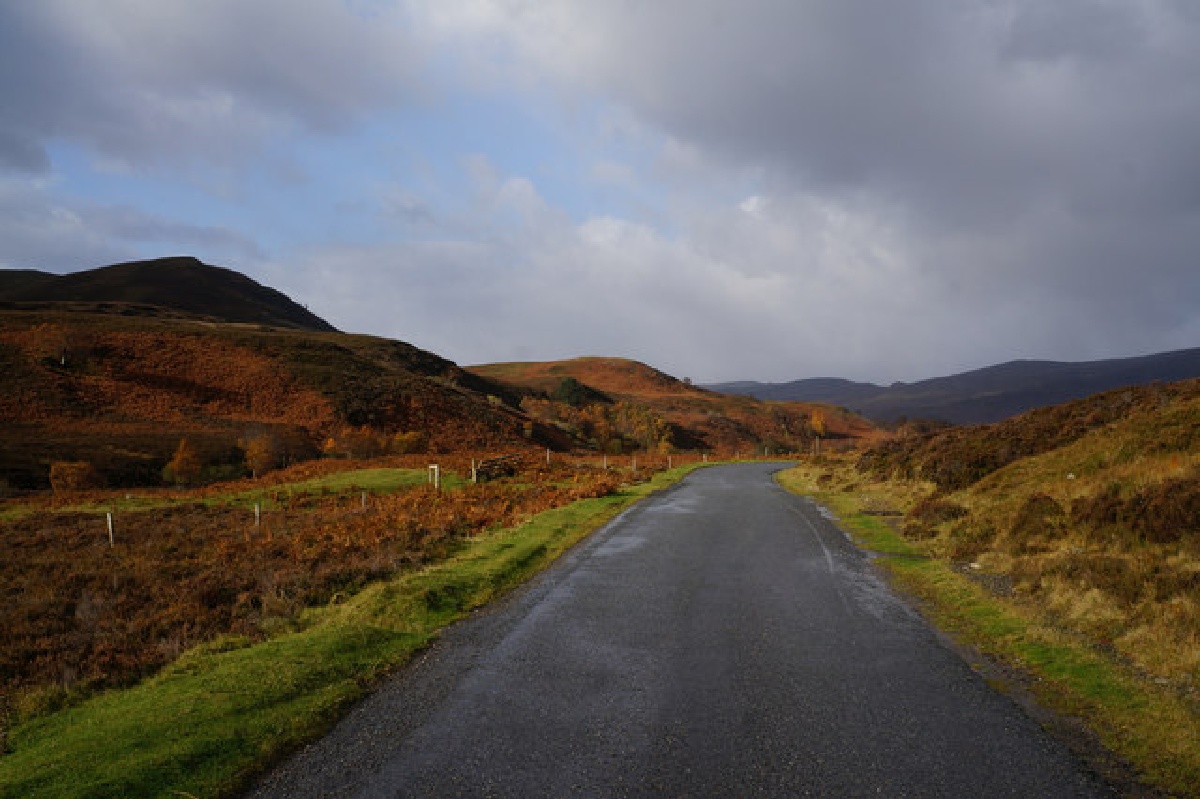 Hit the rapids in Aberfeldy
Are you enough of a water baby to try this? The white-water rafting experience offered by Splash takes place all year round (you hardly need good weather, do you?). See the River Tay from a different perspective in this adventure on the water.
They supply all the safety gear and take you on an adventure you'll never forget. The activity takes place over a half-day of up to three hours. Experience Grade 2 and 3 rapids. The team refer to this river as 'bouncy' – sounds good to me!

Book a safari on loch or land
Another one for Aberfeldy if you're in the area. Safaris aren't confined to Africa – you can book one with a truly Highland touch too.
There are mountain and forest options via the Highland Safaris and Red Deer Centre in the area. You could also try a biking or walking option or go all out and embark on a 4×4 off-road adventure. Oh, and yes, you can drive on that one if you want to see how good you really are off road!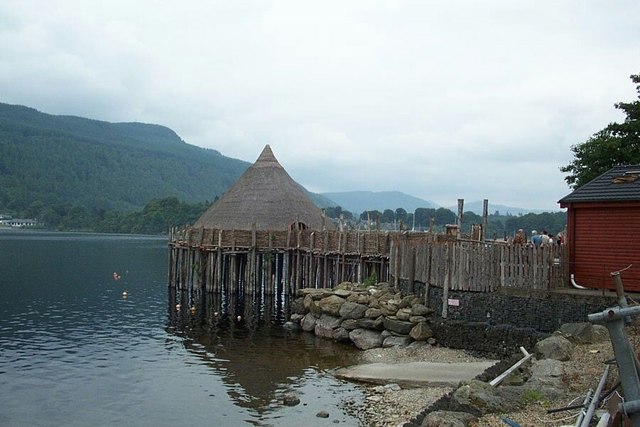 Visit a living museum at the Scottish Crannog Centre
Would you like to discover what living in this part of Scotland was like in the Iron Age? This living museum at the Scottish Crannog Centre gives you the opportunity to do just that. It's dog friendly too – ideal if you're on holiday with your pet.
You can hire a logboat and learn how Iron Age dwellers cooked their food and made clothes. You can also walk over the log bridge to the crannog itself. This was a common type of house built out over the loch. You can see this one built over Loch Tay, and it's the highlight of the attraction.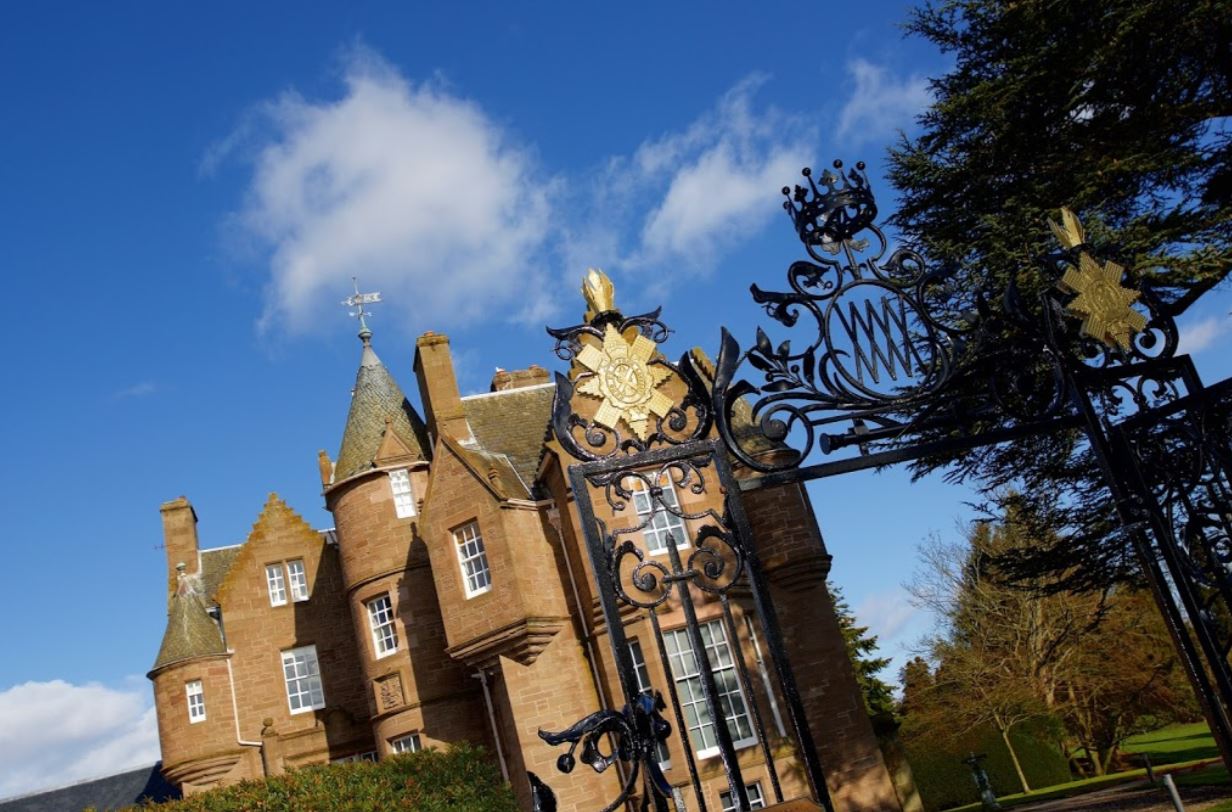 Explore the Black Watch Castle and Museum
If you're visiting Perth for the day (the county town of the region), make time to visit the stunning Balhousie Castle. It's confirmed as a five-star experience by the Scottish Tourist Board.
The famous Black Watch regiment is at the heart of the castle. Formed in 1739, you can follow the regiment's history through the centuries since. The museum is filled with artifacts both old and modern. A tour helps you get the most out of your visit.
One quick tip, here – make sure you save time for a visit to the café. I'd certainly recommend a traditional afternoon tea. Finger sandwiches, scones, cakes, and pastries… mmm.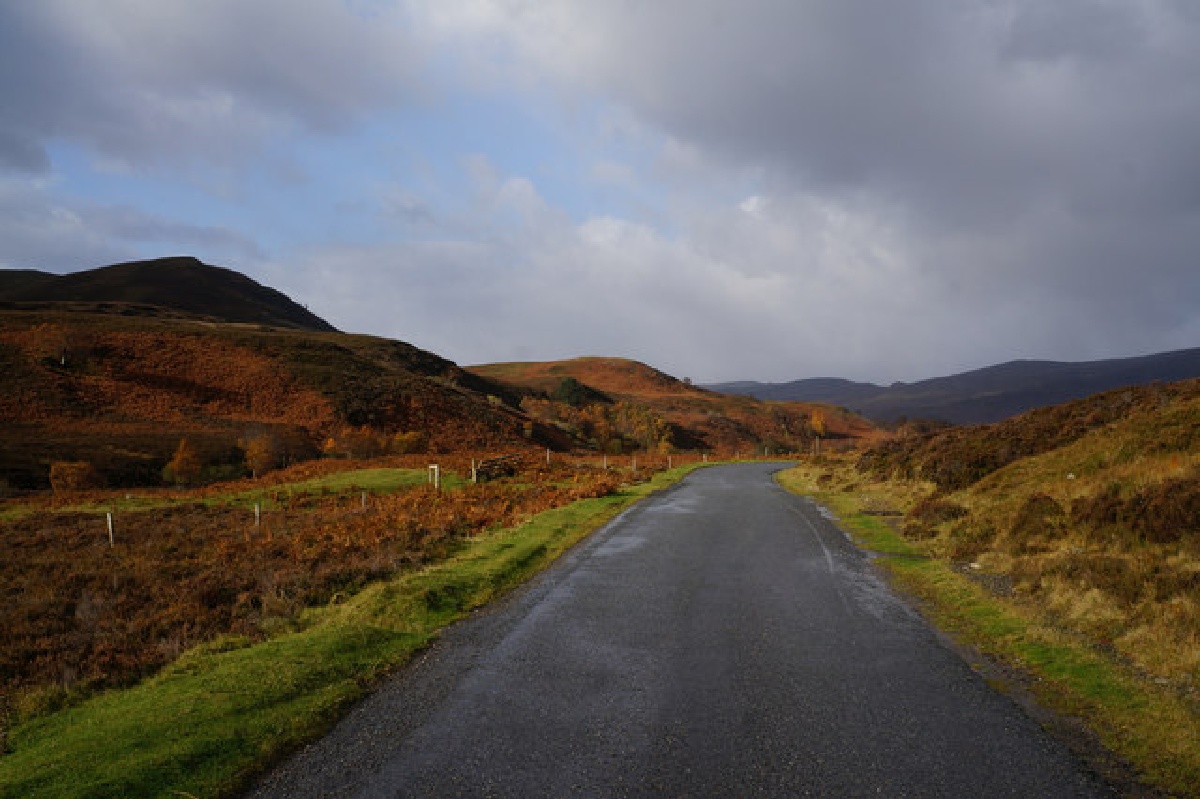 Choose a trail in Tay Forest Park
Scotland is dotted with several forest parks. Perthshire is home to the Tay Forest Park. There are eight locations to visit, with the Queen's View Visitor Centre offering some of the finest views around.
If you only have time for one area, make it this one. It's just a short walk from the car – only a couple of minutes – to reach the viewpoint. It can get crowded in peak season, but it's worth the wait to reach the guardrail to see the view for yourself.
My pick if you have a few hours to spare is the Drummond Hill car park. You can pick up three separate trails from here, all waymarked. All are strenuous, requiring walking boots, but if you fancy a challenging hike over 5¾ miles, pick out the grey Caisteal MacTuathal trail.
This takes you right around the hill, offering superb views over Strathtay as you go. You'll also encounter what's left of an Iron Age fort. Glen Lyon is also laid out in front of you, so there are plenty of rewards along the way.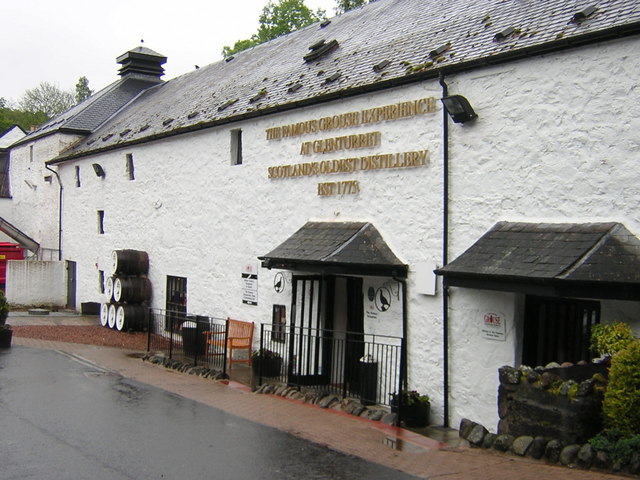 Visit Glenturret Distillery
Scotland is known for its distilleries. Perthshire is home to a fair share of those. Glenturret might just be the oldest of them all. It has been going since 1775.
Located in Crieff, opening hours vary throughout the year, so check before you visit. They offer several tours that tell you more about whisky and how it's made… and yes, you can try some along the way. This distillery is home to the Famous Grouse – one of the most famous whiskies around.
You can time your visit to coincide with exploring the lunch menu in the on-site café too. If the weather is good to you, enjoy your lunch or home-baked goodies on the terrace. Can you tell I have a thing for the cafés?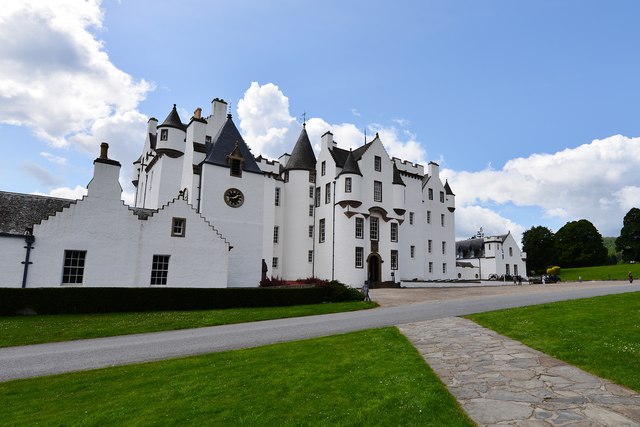 Explore Blair Castle
Perthshire offers lots of ways to learn more about the history of this part of Scotland. We've seen that with the crannog mentioned above. You can learn more from a visit to the captivating Blair Castle too.
Blair Castle has changed over the centuries, but the oldest part you can see today (Comyn's Tower) has been there for over 700 years. You can explore 30 rooms inside, each telling stories about who lived there and what their lives were like.
As with many castles, the grounds and gardens are worth a visit on their own. While you can visit several distinct areas, the sculpture trail is a clear highlight. It takes you around the Hercules garden, where many statues and sculptures sit. They're made from stone, lead, and marble. Finally, you'll walk through St Brides Kirk and back to the start.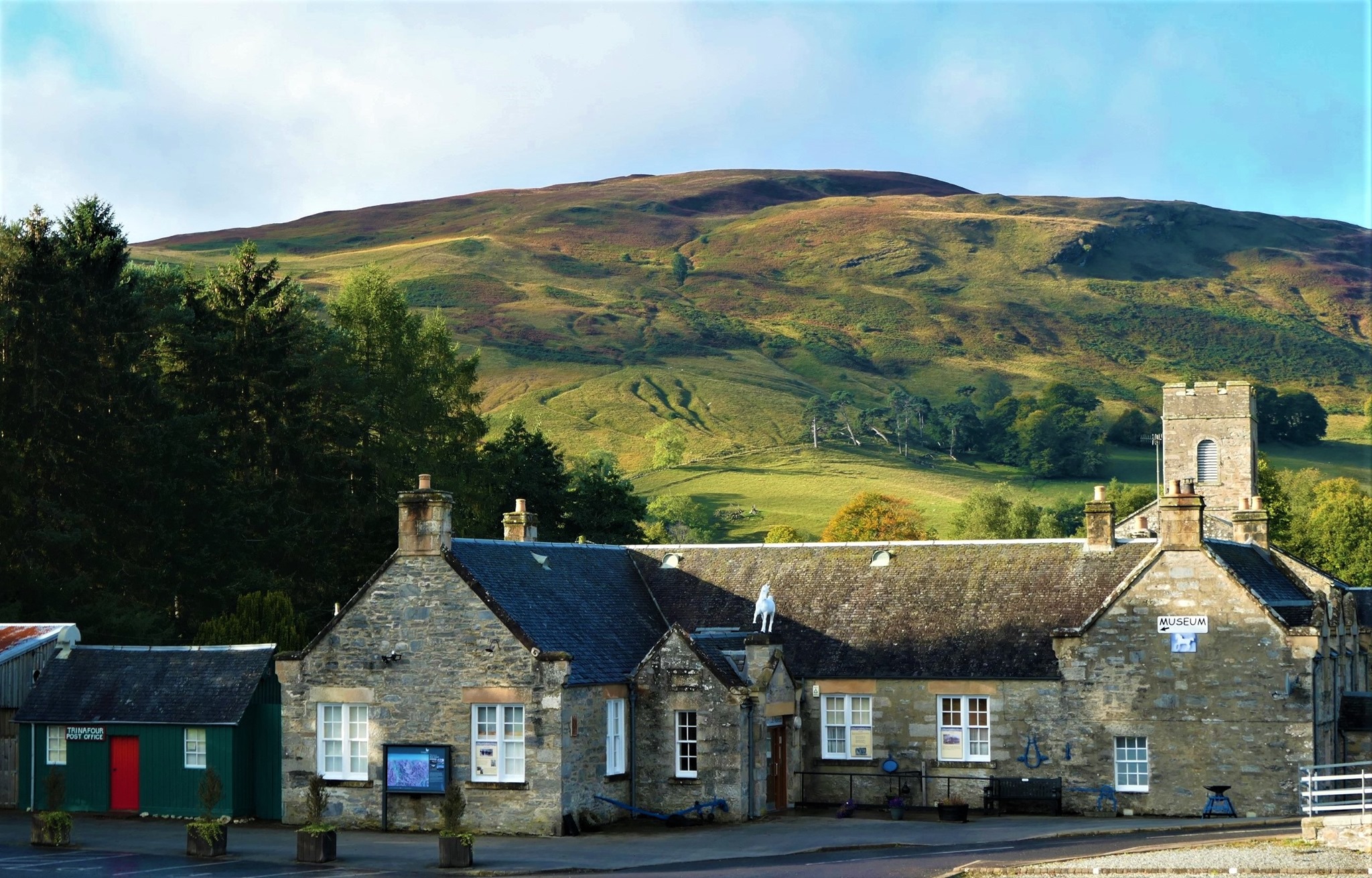 Visit Atholl Country Life Museum
Blair Atholl is one of the most famous locations in Perthshire. It's also home to this museum, which sits on the road between Blair Atholl and Bridge of Tilt. If you're spending time at Blair Castle, you can walk to the Atholl Country Life Museum from there in less than five minutes.
Asking only a small amount for admission, the museum takes you back through the centuries. You'll discover what rural life was like and what jobs people did. The local post office has been recreated, along with a stable, and various other buildings.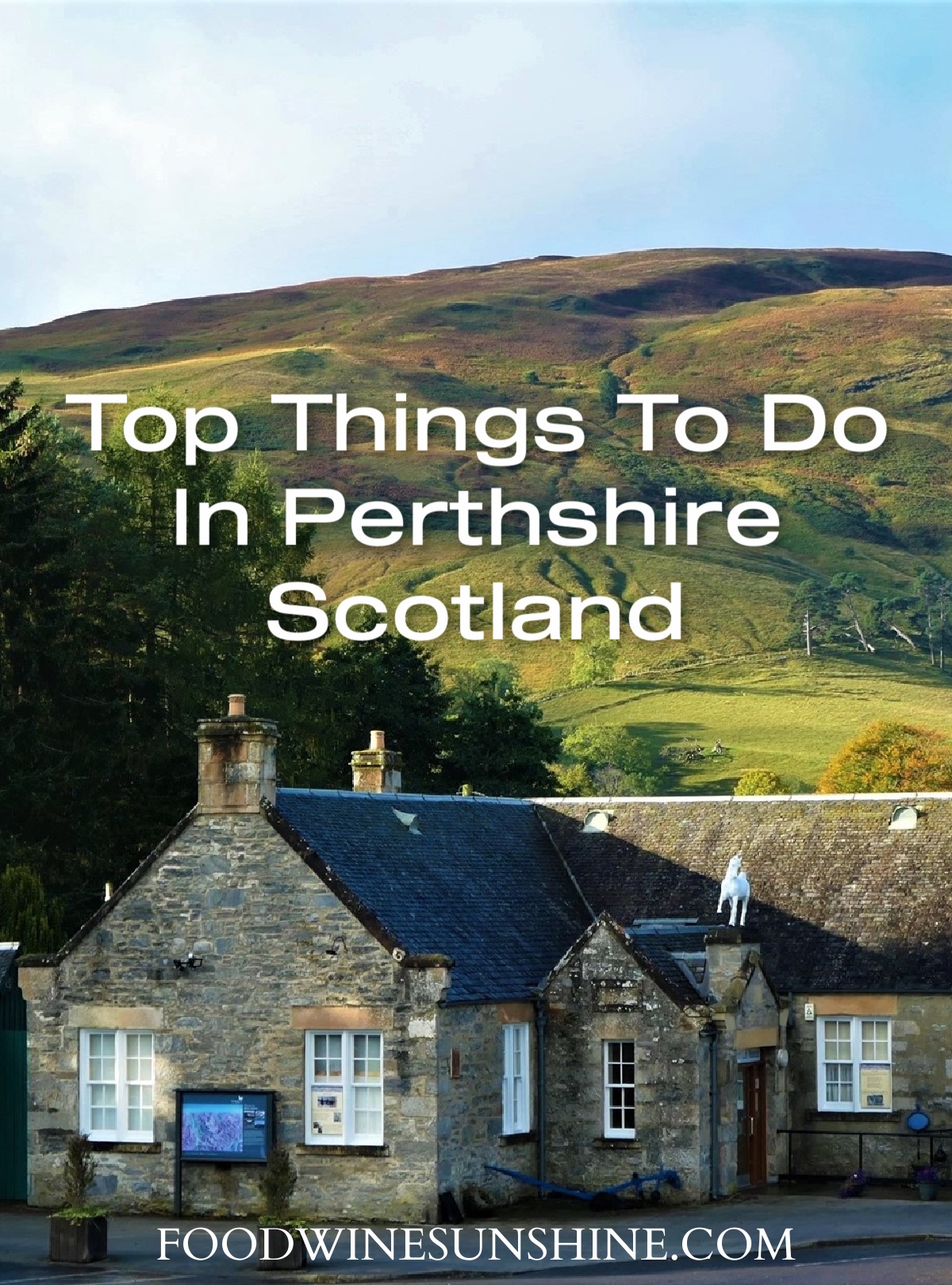 Plan your trip to Perthshire today
One of the great things about Perthshire is that it has something for everyone to get stuck into. There are castles and museums for history buffs. Mountains for the hikers to tackle. Water sports for the water babies! And amazing views from many locations.
There are plenty of towns and villages to explore when all you want is some shopping, browsing, and perhaps a local afternoon tea. Perth itself offers a bit of everything, even some local walks including the Quarrymill Woodland Park just north of the city.
If you're heading into Perthshire soon, make sure you plan to visit at least a couple of these destinations. You'll be glad you did.
Author Bio
Graham lives in Glasgow, a 1.5 hour drive from Perthshire and visits monthly (or more). As Perthisre is the gateway to much of North and East Scotland, even when visiting further afield, Graham will often travel directly through Perthshire. His favourite place in Perthshire is Pitlochry.
And be sure to check out Food Wine Sunshine on Facebook, Twitter, Pinterest, and Instagram for travel destination ideas, healthy recipes, and more.