(Last Updated On: September 1, 2020)
The Budweiser Clydesdales delivered a case of beer to a Winn-Dixie customer in South Tampa! This Tampa Resident won the experience of a lifetime. While this post is sponsored, all opinions are my own.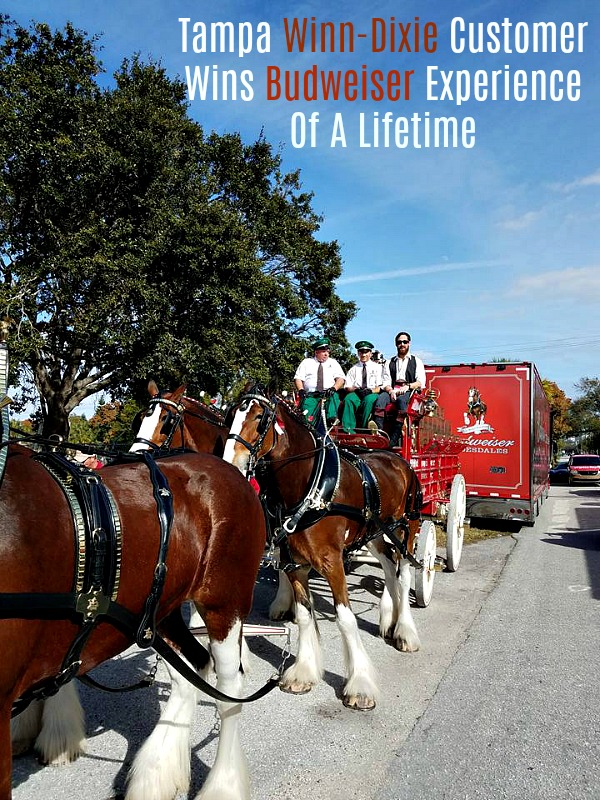 Tampa Winn-Dixie Customer Wins Budweiser Experience Of A Lifetime
Have you seen a Clydesdale up close? How about having EIGHT of them deliver the King of Beers to your HOUSE? That's exactly what one lucky Tampa resident WON! Daniel W. of South Tampa buys his Budweiser at the Winn-Dixie in Hyde Park where he heard about the sweepstakes where he could have the Budweiser Clydesdales deliver a case of beer to his house to get his weekend started!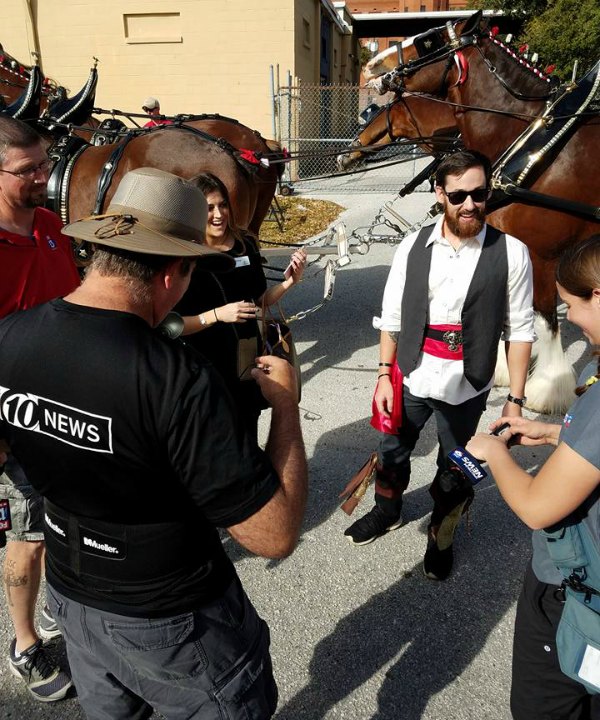 Home delivery contest winner Daniel W., even got to ride the hitch with his case of beer to celebrate! I actually got to witness this amazing event and words can't even describe how beautiful the Clydesdales are and how wonderful the folks at Budweiser and Winn-Dixie were to make Daniel feel extra special on his big day.
Check out this Home Delivery Experience of a Lifetime:
Seriously, how fun would that be?!
The sweepstakes may be over, but you can still score big at your local Winn-Dixie. Winn-Dixie offers a convenient shopping experience with party platters and stocked beer department.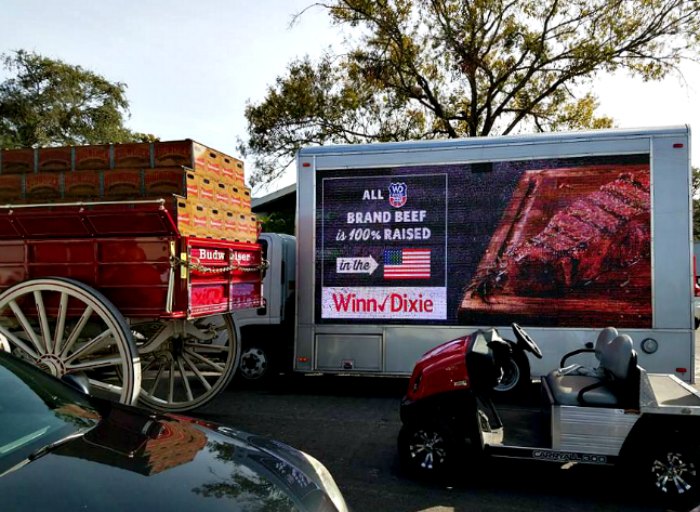 Follow Winn-Dixie on Facebook, Twitter, Pinterest, and Instagram for more recipes, savings, and more. (you can browse current: Publix ad, Meijer Ad and Target Ad.)
While you are at it, follow me on Facebook, Twitter, Pinterest, Google + and Instagram.