(Last Updated On: June 7, 2019)
Have you seen the new features at Winn-Dixie in South Tampa? Head over to the Hyde Park area and check out the newly renovated Winn-Dixie! While this post is sponsored all opinions are my own.

Winn-Dixie South Tampa Has Top Of The Line Features
Did you know that Winn-Dixie has been in the Tampa Bay area for more than 67 years? And one of our favorite locations has gone through some massive renovations and they just re-opened this morning! That's right, the South Tampa Winn-Dixie that has been located at 2100 Swann Avenue for over nine years, the location that we already know and love is now even better!
Southeastern Grocers continues to reinvest in the state of Florida, this is the second Winn-Dixie to receive enhancements of this magnitude in the state! Woohoo Tampa Bay 🙂
What are the Top-Of-The-Line New Features You Will Find at Winn-Dixie in South Tampa?
Head to The Kitchen, here you will find a Sandwich Station offering delicious hot and cold sandwich assortments including a pressed Cuban, Rotisserie Turkey Melt, Caprese and Italian sandwich as well as ready-to-go meal options for entrees, sides and salads.
Enjoy the in-store pizza shop with New York-style hand stretched crust and a full menu of assorted pizzas, including cheese and pepperoni and specialty pizzas such as Hickory Sweet BBQ Pizza, Prosciutto and Mushroom Pizza, Mediterranean Chicken Pizza and S'mores Pizza.
Get your favorite sushi from a Trained Sushi Chef that will offer fresh, hand-rolled sushi.
Find a wide assortment of easy lunch and dinner options, including smoked ribs, pulled pork and brisket.
Enjoy the Salad bar that is filled with fresh salad ingredients as well as a variety of delicious offerings from the local Tampa restaurant, The Hungry Greek, and pre-mixed Eat Fresco meal solutions locally made in Tampa Bay such as Asian shrimp noodle bowl, glazed grilled salmon and more.
Check out the expanded Kosher selection with 24 feet of kosher grocery items as well as fresh and frozen kosher offerings throughout the meat, dairy, bakery, wine and frozen departments.
Take advantage of the Trained associates that are available to help customers and their families to easily find healthy options and prepared meal solutions in response to customers' requests for an easier, more convenient shopping experience. A trained Health and Wellness specialist will be on-hand to assist with product recommendations of the nearly 3,000 natural and organic products in the brand new health food store-within-a-store called Naturally Better.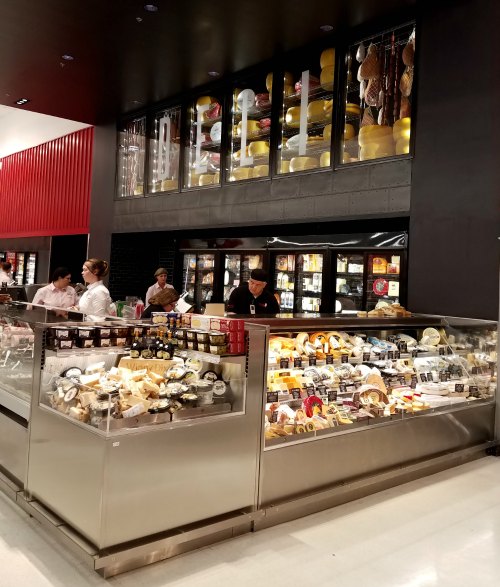 The cheese steward and wine steward are also available to discuss new products and pairings with the family chef.
Customers can churn their own almond or peanut Nut Butter with the new machine located in the produce department.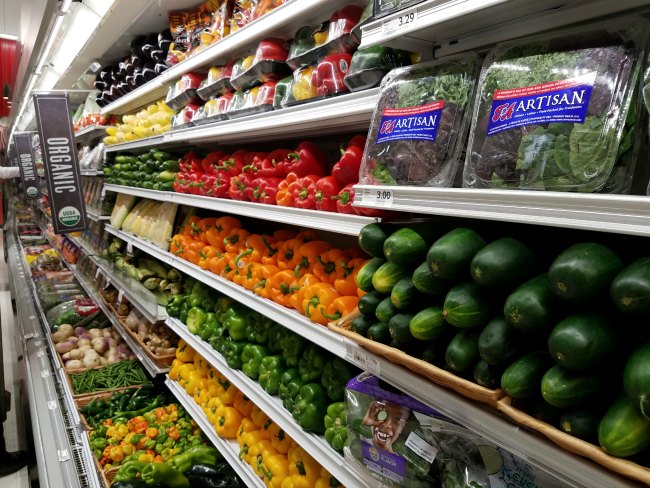 Buy local! Approximately 25% of Winn-Dixie's produce sold during summer months is purchased from Florida farms. In fact, they locally source products such as strawberries from Plant City during Florida strawberry season. Winn-Dixie works with local growers to ensure our customers have the right variety of the freshest produce. The Fresh from Florida logo will help customers identify local produce in their South Tampa Winn-Dixie.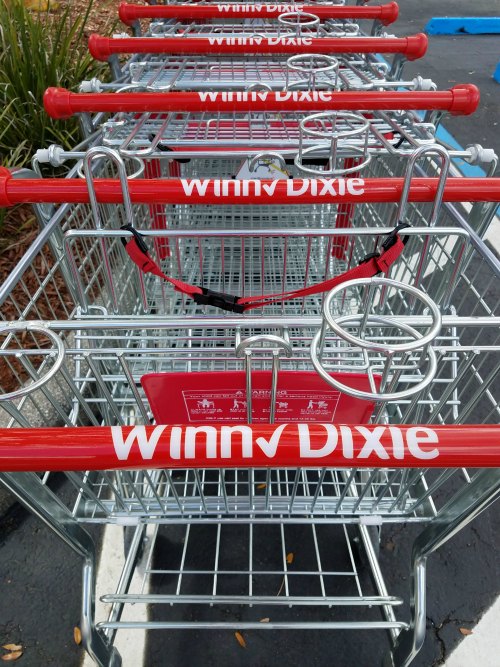 Shop local! Winn-Dixie is offering more than 2,500 new items and partnering with local favorites throughout Tampa. A wide assortment of locally made grocery items can be found throughout the store through partnerships with local Tampa Bay vendors, including Tampa's own Chifles Chips, Cigar City Salsa, Fresco Foods, Intensity Academy Gourmet & Hot Sauce Company, Molly's Suds, 7th Avenue Apothecary & DeMert Brands, Java Planet Organic Coffee, Javi's Authentic Mexican Salsa, Kahwa Coffee, My Mama's BBQ, Skipper's Smokehouse as well as St Petersburg's Kitchen Fusions, Patty's Peppers and Reva Foods and Pirate Jonny's (Clearwater). Neighboring products include Let's Do Gourmet from Oldsmar, Mulberry's Carter's BBQ Sauce, Fat Cat from Orlando, Ashlynn's Gourmet and Paleo Simplified bars from Tarpon Springs and Four Tia's salsa, Uncle Matty's Food Co. and Spice Crafters from Central Florida.
Drink local! The Beer department features 115 brands of beer and 48 craft brands with 16 varieties of craft brews from Tampa, including Cigar City Brewing, The Brew Bus, Coppertail, Florida Avenue and more. There is also a renovated Beer, Wine & Spirits shop with a great variety of spirits from around the world, and local craft spirits including St. Petersburg Distillery and Wicked Dolphin Rum, as well as a cigar humidor.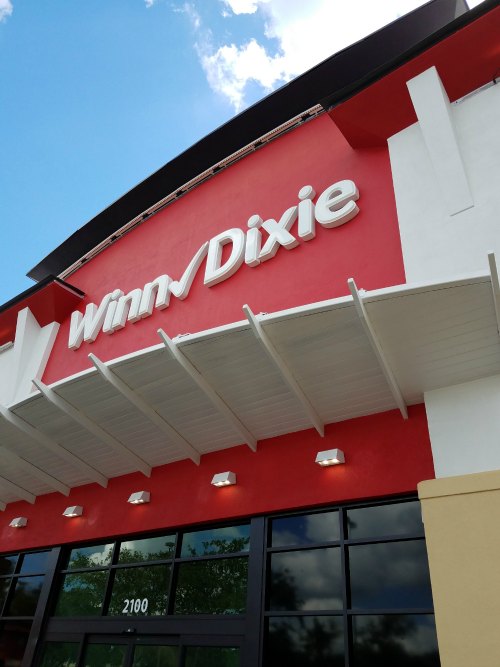 More Reasons To Love Winn-Dixie:
Winn-Dixie has created more than 130 jobs in the South Tampa community through construction and retail. They've enlisted the support of 14 local central Florida companies working day and night since June to provide the renovated Winn-Dixie store to customers.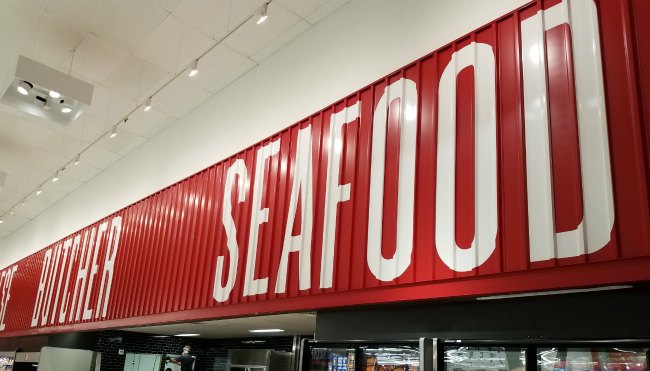 At Southeastern Grocers, they believe that food and sustainability are intertwined; the decisions we make are a direct reflection of the values and needs of their customers. They are listening and are dedicated to providing us with fresh, sustainable products that come from passionate sources who provide transparent information.
This store team has nearly 500 years of combined experience serving our South Tampa neighbors.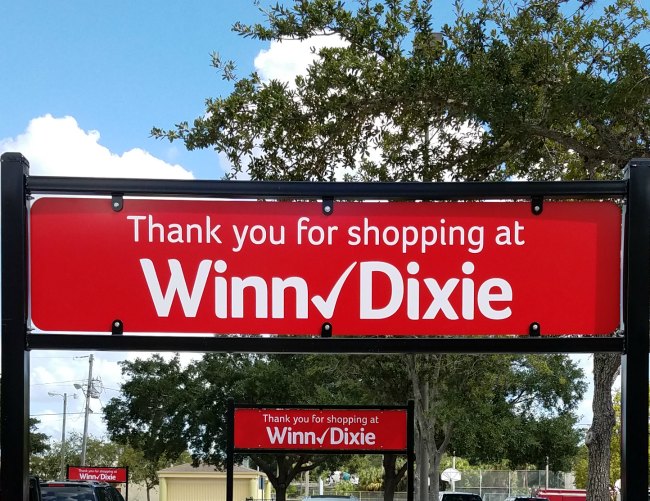 Where is the new Winn-Dixie in South Tampa?
The new Winn-Dixie at Hyde Park, located at 2100 W. Swann Ave.
What are the hours of the Winn-Dixie in South Tampa?
They are open seven days a week from 7 A.M. – 10 p.m. as South Tampa's one-stop-shop for fresh, quality ingredients and easy, convenient meal solutions.
Shop local, buy local, and get everything fresh by shopping at the newly re-opened South Tampa Winn-Dixie!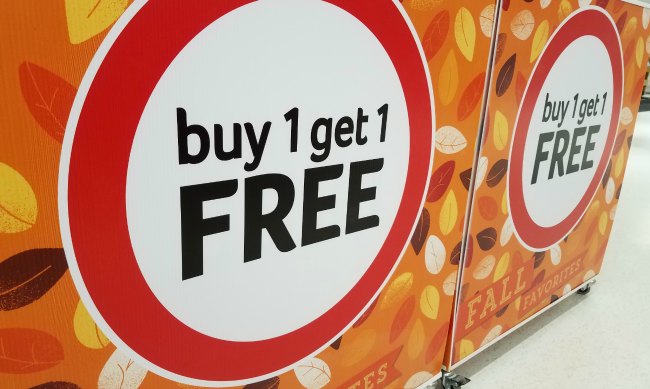 Be sure to stay up to date with Winn-Dixie on Twitter and Facebook for fabulous savings, recipe ideas and more!

While you are at it, be sure to follow Food Wine Sunshine on Facebook, Twitter, Pinterest, Google + and Instagram for more family fun!