(Last Updated On: June 7, 2019)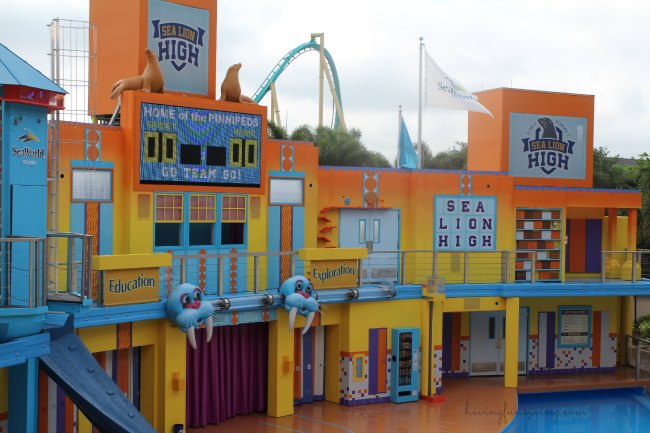 SeaWorld Orlando – Clyde & Seamore's Sea Lion High
After 3 years of brain storming and planning, the NEW Clyde & Seamore's Sea Lion High is open at SeaWorld Orlando. I was able to attend the opening day as a Media Event and I LOVED it!
It is full of fun and big personalities of sea lions, walruses and otters, the show takes place in an aquatic-themed high school where laughter and education go hand in hand. The idea of this show was to have it be based on education. You get the opportunity to have fun and feel more connected to the animals. Education is always more memorable when you are having fun, right?! Then I promise you will learn a lot in this show 😉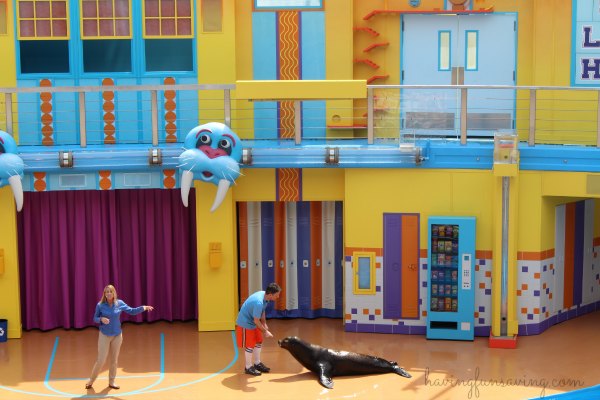 SeaWorld is so dedicated to the idea of the show being based on education that not only is the whole set a high school and the adorable sea lions go to class, but there is a special new pre-show that salutes teachers from all over. You will learn new information about the animal stars, their relationships with the trainers, and how the animals are trained.
True to the more than 40-year legacy of SeaWorld's beloved sea lion shows, Sea Lion High is an entertaining and fun comedy that is a perfect fit for sea lions' large personalities. Through the adventures, laughs and endearing animal antics, guests are inspired to care about these amazing animals.
Here are some insider sneak peaks from the show: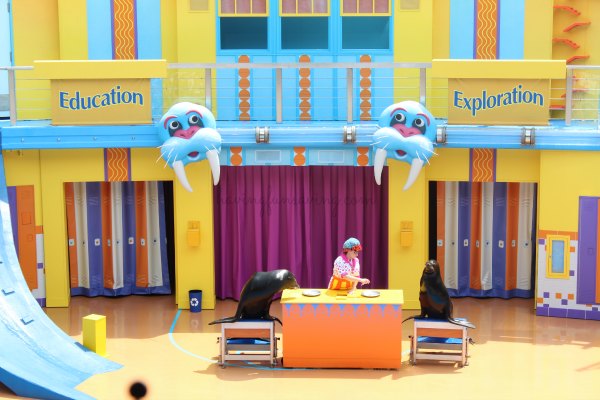 Clyde and Seamore are nominated to win scholarships to Ocean University, but they haven't passed all their classes! YIKES! So, they must enter crash courses in science, dance and gym. Lunch promises to be comical as well…where does the fish keep going??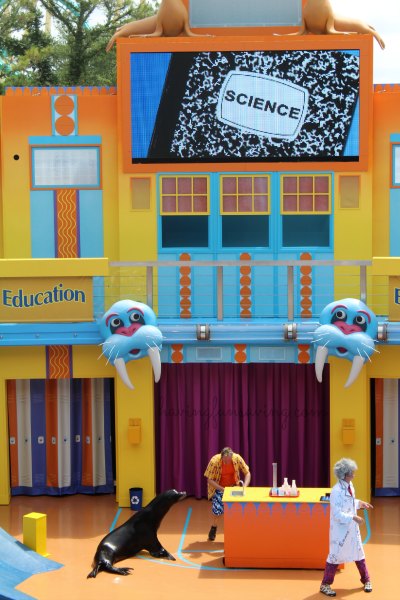 The classes will keep you laughing and you will notice the subtle lessons such as the importance of keeping our oceans healthy.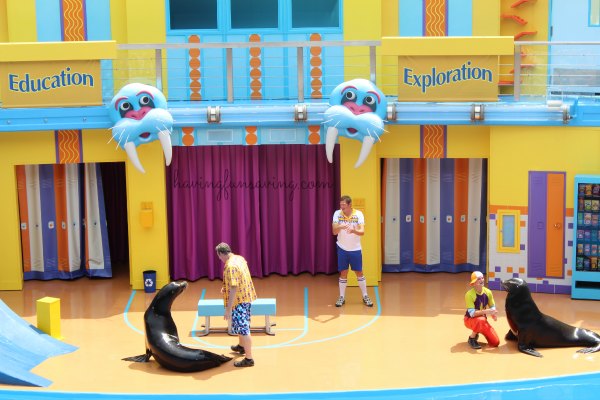 Sea Lion High features a new, two-story set that is the marine mammal high school, complete with sea lion-sized waterslides and elevators for otters. SeaWorld's animal stars and trainers have also worked together to put together amazing new behaviors. I had the opportunity to speak to one of the trainers that has been at SeaWorld for 28 YEARS. When I asked him why he does it, his answer was simple "For the animals." You could see that he truly LOVES his job and who he works with.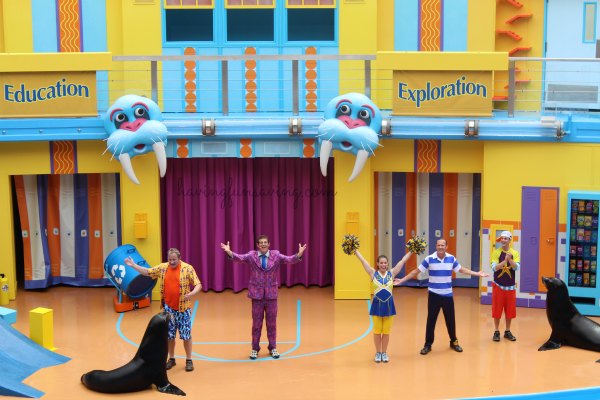 The creative process to produce a show like "Clyde & Seamore's Sea Lion High" is highly collaborative between animal trainers and the group of writers and directors. In fact, the process always starts with the animals. They watch interactions and relationship sessions with them and their trainers, looking for unique ways to highlight their natural abilities. They will train together about 5 to 6 times a day for about 6 -8 minutes at a time.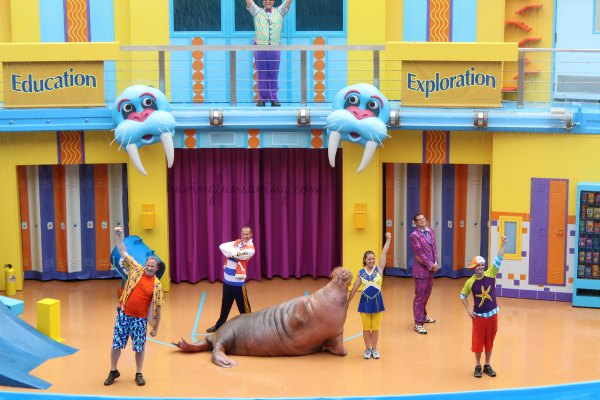 "The show takes our guests on a journey where they'll learn about celebrating, connecting and caring for the natural world," said Michael Fletcher, SeaWorld Orlando's Vice President of Entertainment. "But this is a Clyde and Seamore production, and that means it'll be hilarious and zany."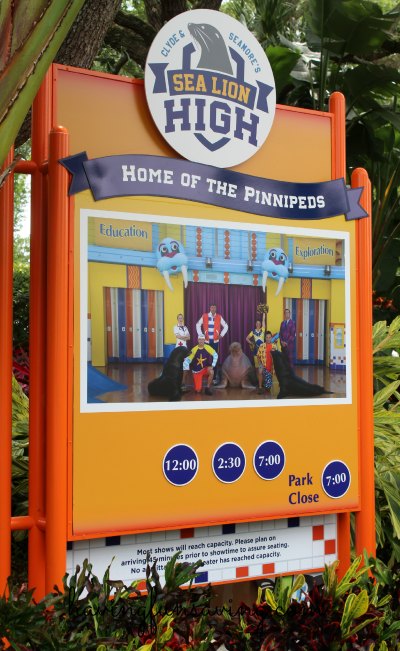 The show times may vary, so be sure to check it out, it is definitely a show you won't want to miss!
The best way to experience "Clyde & Seamore's Sea Lion High" and all that SeaWorld has to offer is with the 2015 SeaWorld Orlando Fun Card of course! You just pay for a day and play all year. Plus, for a limited-time, if you purchase a Fun Card can also enjoy a one-day visit to Aquatica, SeaWorld's Waterpark.
For more information and to purchase tickets, visit SeaWorldOrlando.com.
Be sure to follow SeaWorld on Facebook, Twitter and Instagram for the latest details about SeaWorld Orlando's events.
While you are at it – stay up to date with me too 🙂 Find Food Wine Sunshine on Facebook, Twitter, Pinterest, Google + and Instagram.
Disclosure: I attended the Media Event for free. All opinions are 100% my own.