(Last Updated On: July 6, 2019)
This Chicken Stroganoff Recipe is a healthy twist on a family favorite. Make this Chicken Stroganoff in the crock pot and enjoy it when you are ready!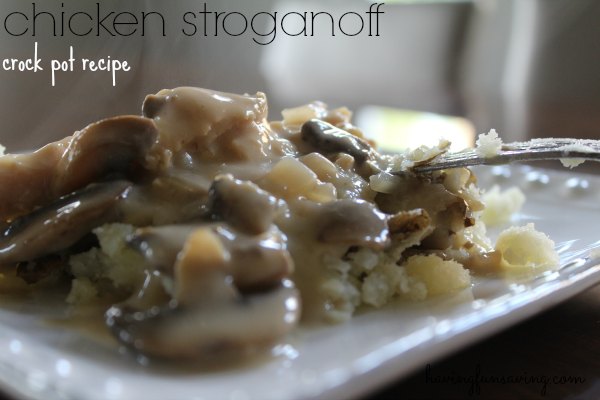 Chicken Stroganoff – Crock Pot Recipe
I have never made homemade Beef Stroganoff before and I had some beef stew in my freezer, so the other day I figured it was a great day to make it. But, then I was at Target and I found a fabulous deal on chicken. Then I go to thinking that Chicken Stroganoff would not only be delicious, but better for us. So, Chicken Stroganoff it was 🙂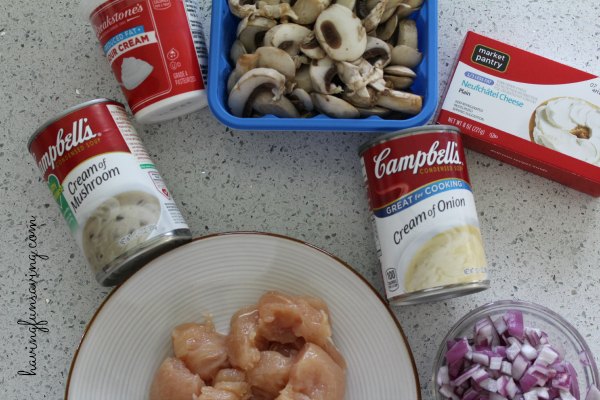 I did this recipe in the slow cooker and there aren't many ingredients, so I would definitely say that this is an easy recipe.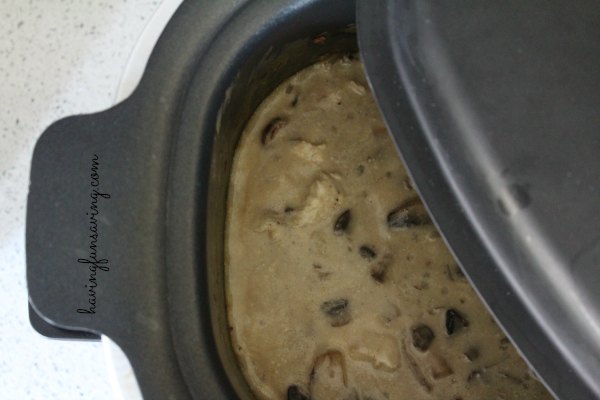 In no time, my house was smelling delicious 🙂 I don't know about you, but whenever I think of a yummy gravy, I think mashed potatoes are in order. I know most serve Beef Stroganoff with noodles or rice, but we enjoyed ours over homemade mashed potatoes.
Now, here's the recipe. Make sure to Print It and Pin It so that you can make it again and again.
Feel free to use a crock pot liner for easier clean-up!
Chicken Stroganoff – Crock Pot Recipe
Author:
Prep time:
Cook time:
Total time:
Ingredients
1 lb cubed chicken
1/2 red onion – diced
1 can (10 3/4 ounces) low fat or healthy request cream of mushroom soup
1 can (10 3/4 ounces) cream of onion soup
1 package mushrooms
1/2 cup reduced sodium chicken broth
8 oz reduced fat cream cheese, cubed
8 oz reduced fat sour cream
black pepper to taste
mashed potatoes – rice or noodles if your family prefers
Instructions
Add chicken onion, soups, mushrooms and pepper to the crock pot
Cook on low for 5-6 hours or until chicken is cooked
Stir cream cheese into chicken mixture until melted
Stir sour cream into chicken mixture
Serve over carb of choice – mashed potatoes for us!
Notes
After I added the cream cheese and sour cream I left the crock pot on warm for about an hour – my husband was late getting home – it didn't hurt it at all 🙂
I hope your family enjoys this Chicken Stroganoff Recipe as much as we do!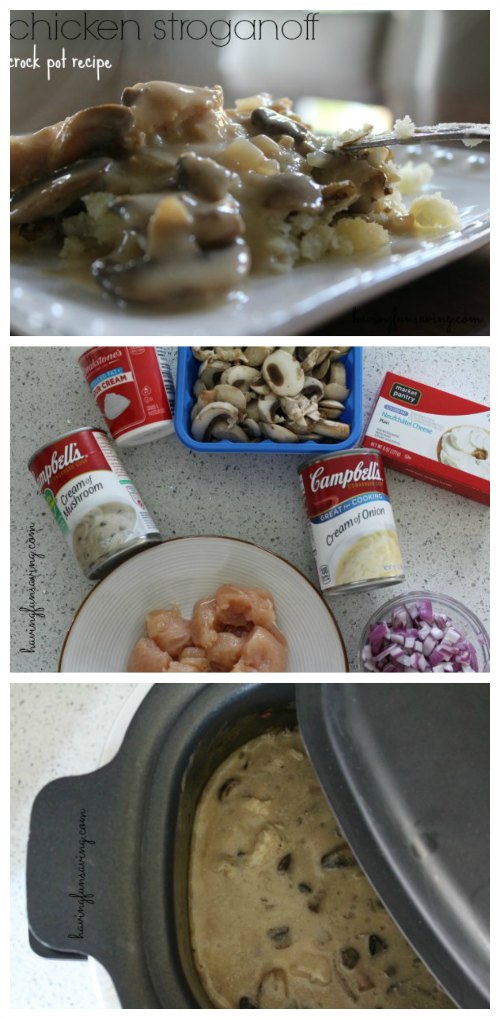 Looking for another delicious and healthy crock pot recipe? Check out my Bacon Wrapped Apple BBQ Chicken Crock Pot Recipe.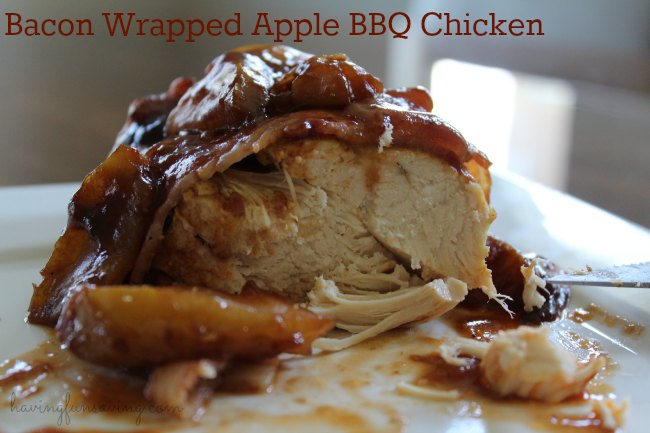 In fact, check out all the delicious recipes on Food Wine Sunshine and follow me on Facebook, Twitter, Pinterest, Google + and Instagram.