(Last Updated On: August 30, 2019)
It gets hot here in Florida, so why not cool down at Orlando's hottest waterpark! Aquatica is Orlando Family Fun, there is something for everyone to enjoy! Disclosure: I received tickets for my family to have fun at Aquatica for free, all opinions are 100% my own!


Aquatica – Florida Family Fun Orlando
I told you guys a few weeks ago that I got to check out the new Ihu's Breakaway Falls over at Aquatica, and since that visit my kiddos have been begging me to go back….with them this time 😉
So, we decided to get crazy and brave Memorial Day weekend….at a water park. I know what you are thinking – are we CRAZY?! Well, that was my husband's first thought actually…but after we waited for a few minutes to pay to park – everything went easy! We got our tickets online, so there was no waiting to get tickets, got my bag checked, and we were on our way to find a shaded place to sit.
There are tons of umbrellas scattered throughout the white sandy beach areas at Aquatica, so we actually didn't have any trouble finding a great spot to sit. Now, I do recommend getting there earlier in the day if you want to make sure you have a shaded spot, as it did get busy.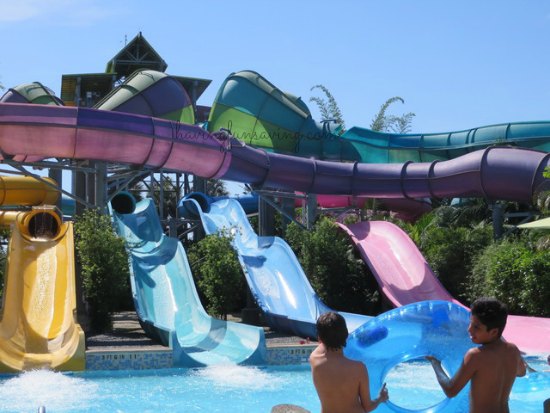 We sat right in front of Whanau Way, so that is where we headed first. The first thing we noticed was how fast the line moved on this one, you grab your double tube and you are on your way! My husband loved that while you are in line, there is lots of shade, so even though it's warm outside, you are shaded while waiting for your water fun. We rode this one the most, and we all decided it was our favorite. I am pretty sure you could hear me laughing throughout most of the park 😉 I think our longest wait time was 10 minutes, which is OUTSTANDING!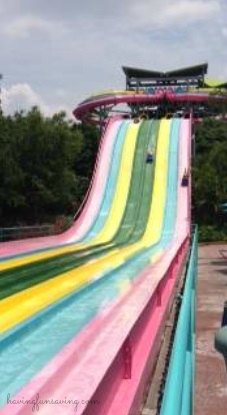 My daughter was a bit nervous about riding the Taumata Racer, so we sat out while my husband and son raced down this thrill ride. Riders grab their mats and race 8 at a time down twists and then a final plunge. The boys loved it! There were actually seats right by the landing, so Sadie and I sat and relaxed in the shade while we watched for them to come down.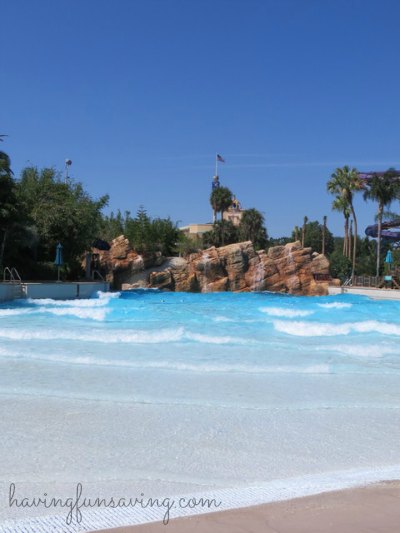 Want to go swimming? Well, enjoy one of the TWO wave pools! Of course, my kiddos had to check them both out 🙂 One has bigger waves than the other, but the kids really enjoyed them both. You can watch for the clock to turn from a "Clock" to a "Countdown" and get excited for the waves to start!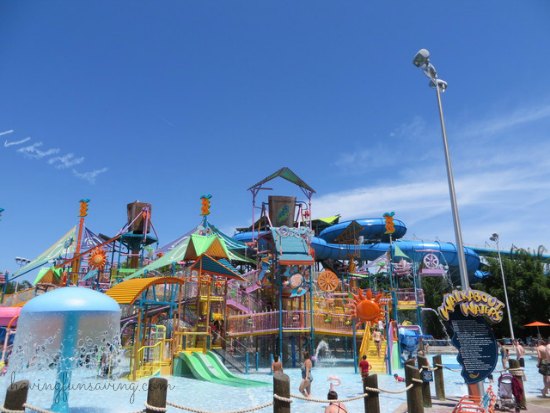 The kids also liked the Walkabout Waters for an fun way to get wet, climb all sorts of obstacles, and head down easy slides, and get dumped on by HUGE buckets of water!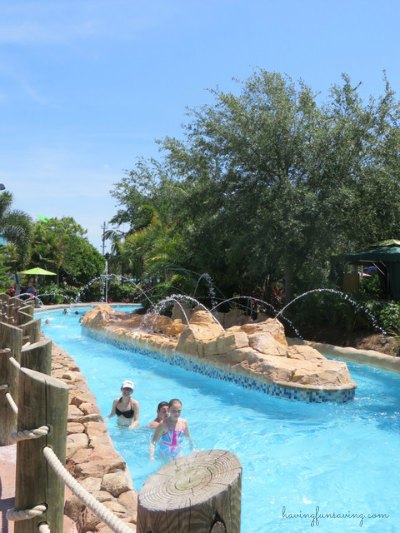 Another favorite of ours was Roa's Rapids. Think lazy river….but not at all lazy! Sadie flew around on this one, she wore a life vest so that she could float super easy and she was on her way – I seriously don't think she stopped laughing any of the four times we went around it!
If you are looking for some serious family fun – at an affordable price – make sure to check out Aquatica over in Orlando. I know my family loves it – and I hope yours does too 🙂
The best way to experience Aquatica Orlando is with a single-day ticket, but I recommend keeping the fun going all year long with an Annual Pass, starting at just $96. You can also bundle in Busch Gardens and SeaWorld to save even more and you can have fun at all locations!
For more information, visit AquaticaOrlando.com.
There are actually quite a few rides that we didn't get to experience this time before we officially wore out the kids, including Ihu's Breakaway Falls – so we are planning a trip back soon! That's just one of the great things about Aquatica – it's so close! A fabulous day trip!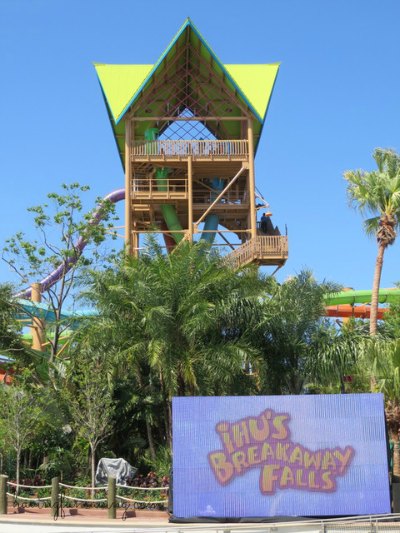 Want some SERIOUS THRILLS? Check out my review on Ihu's Breakaway Falls My son is planning on doing this one on our next visit!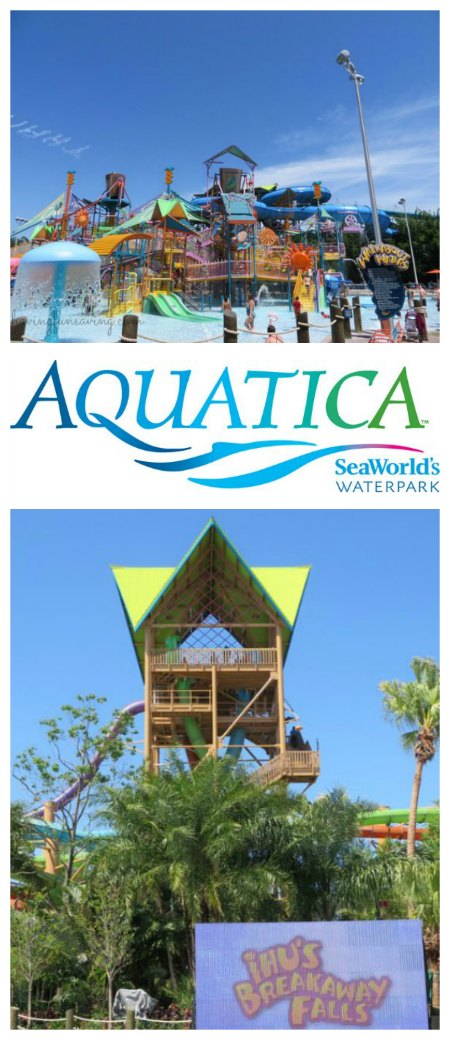 Find Food Wine Sunshine on Facebook, Twitter, Pinterest, and Google + for more Florida Family Fun and more 😉