(Last Updated On: September 4, 2020)
Busch Gardens Tampa Bay is one of our favorite places to have fun as a family! And when summer approaches, it is my kids absolute favorite Summer Camp. Read on to see why! Disclosure; This post is sponsored in part by Busch Gardens, all camp-loving experiences and opinions are 100% our own!

7 Reasons to Send Your Kids to Busch Gardens Camps
This is the first year that I have sent the kids to Busch Gardens Summer Camps. I have had several friends tell me that they send their kids every year and they love it. I looked over the program and decided that this was the year.
I have been to Busch Gardens for quite a few Media Events and I love everything about it, so why wouldn't the kids? It's not like they haven't been to the park before, but would they enjoy it as much if they were there all day and the idea was that they would learn something too?
So this year we did it. Sadie was signed up as a Super Sleuth and Steven was set to be an Adventure Apprentice. The day starts early. You can drop off as early as 7:30 and the fun begins promptly at 8 a.m. Pick up is 3:00 pm. Extended care is available for a small fee.
Did the kids love it?
YES.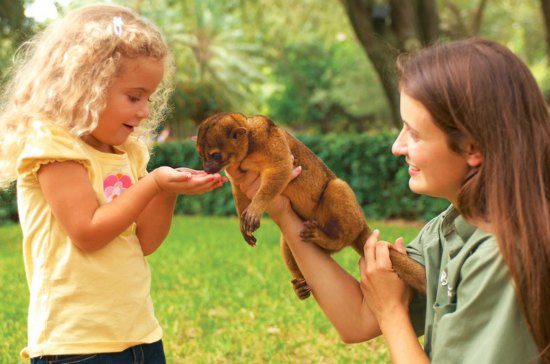 So here are our 7 Reasons to Send Your Kids to Busch Gardens Camps:
The Staff
This was a big one for me, I wanted to make sure the kids liked the counselors they would be with all day. Everyone met us with smiles, had all the answers to our questions, were VERY organized, and were wonderful with the kids. Sadie said that hers were "super nice and made her smile."
Get Up Close and Personal with the Animals
Even though the kids were in different programs, they got to see animals everyday and some days they got to have personal interaction with one of the Busch Gardens Animal Ambassadors.
There are Opportunities For the Kids To Ride the Rides
Would a day be complete at Busch Gardens without a fun ride? Well, for some yes. Like my daughter, she absolutely refuses to ride rides and I loved that she was not pressured in anyway to ride ones, in fact, the kids that didn't want to ride stayed back and played a short game or answered fun questions while the others rode.
Like the thrill of the coasters? Good, because kids DO get the chance to ride them. My son got to ride Falcon's Fury and still hasn't stopped talking about it. I honestly don't think he would have rode it if he went to the park with me, but since he was with friends and felt comfortable, he tried something new and exciting. And for that, I am grateful to Busch Gardens.
They Do Learn Stuff
In the midst of all the fun, smiles, rides and animals the kids do learn things. Lots of things actually. Every day the kids talked the WHOLE WAY HOME about what the learned about the behind the scenes of Busch Gardens, how the rides worked, how the shows worked, and all about the various animals. In fact, they are still taking about it 2 weeks later 😉
Food and Drinks Are Included
Definitely appreciate this part. The fact that I didn't have to pack two lunches, snacks, and a bunch of water was a huge time saver to me in the morning. I would probably say that gave me an extra 15 minutes of snooze time 🙂 Not to mention the time it saved me from having to make any special trips to the grocery store. And the kids loved the menu! They had burgers, pasta, fruits, veggies, snacks, and water was ALWAYS available. There was always a main entree, a nutritious snack, and a dessert. As a added benefit, the kids also get a Summer Camps Shirt to wear all week and a water bottle with a cool holder so they can carry it with them everywhere. We have used ours quite a bit even after camp!
Easy Drop Off and Pick Up
Come on parents, don't tell me that this isn't important to you. No one likes complete chaos when picking up your kids. At Busch Gardens, you actually go to a special area, so you aren't dealing with all the folks that are at the park. Once you enter the special area, there are two lines, which you wait in while in your vehicle (no waiting outside in 100 degree heat!), Busch Gardens Staff will then walk to every car check your pick up tags and let you sign your child out. As you get to the front of the line, another employee checks the tags again and calls back to the staff where the kids are so that your child(ren) are ready for you when you pull up. They only allow a certain amount of vehicles in the "pick up area" at a time to ensure the safety of the kids and the quickest pick possible for you.
They Will
LOVE

It

Every single day my kids told me that this was the coolest camp ever. Every single day they asked me if they could go again. Every single day they thanked me for sending them. Every single day they were happy. Every single day, that made this momma smile.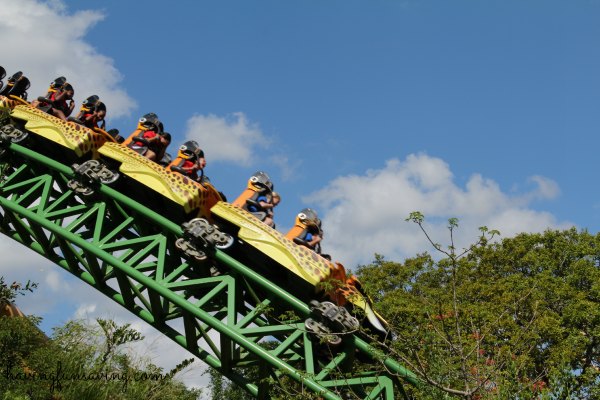 So if you are looking for something amazing for your kids to do over the summer, something that will make you the amazing parent, we definitely recommend Busch Gardens Summer Camps. The kids are already deciding on which ones they want to sign up for next year!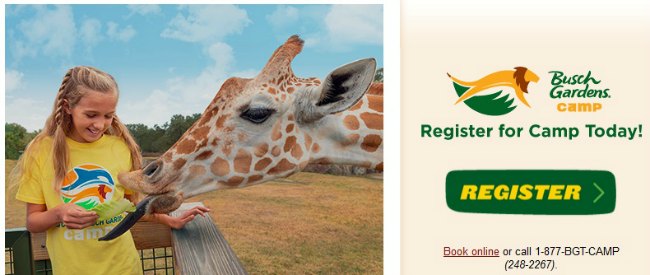 Check out the List of Camps available at Busch Gardens
Check out Busch Gardens on Facebook , Twitter and Instagram to stay up to date with all the thrilling Florida Fun!
While you are at it make sure to check out Food Wine Sunshine on Facebook, Twitter, Pinterest, and Instagram for more Florida fun, recipes, and more.