If you love going to the beach, you have to check out these Beach Must Haves! Make your visit to the beach perfect with these Beach Must Haves. While this post is sponsored, All sun-loving, beach-going opinions and tips are my own!

12 Beach Must Haves
Who doesn't love going to the beach? If you have one close by that isn't super crowded, the beach is the ultimate way to get a day of sunshine and relaxing in while the kids play in the sand and swim. If you're lucky, you may even get in some time to read 🙂
If the beach is on your TO-DO list this summer, I thought I would make it a bit easier on your by typing up a list of beach day essentials that should come along for your day of fun!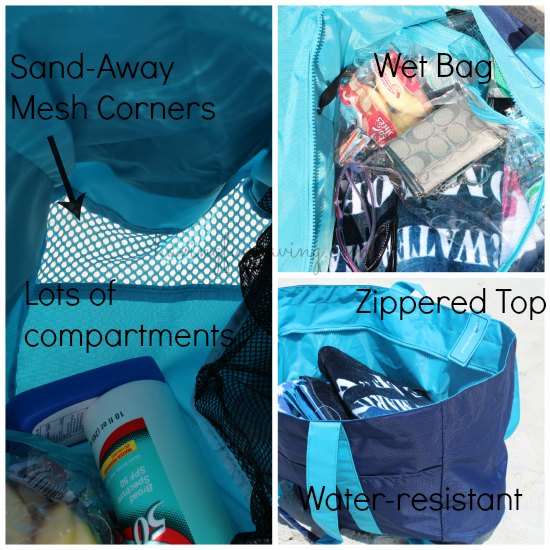 12 Beach Must Haves:
Beach Bag
Seems obvious, but make sure it's a good one. I recommend one with various pockets so you can find your keys and phone when you need them without having to dump out the whole bag. I am using the Family Beach Bag one pictured above this year…and for many years to come! It has all the features I want and use.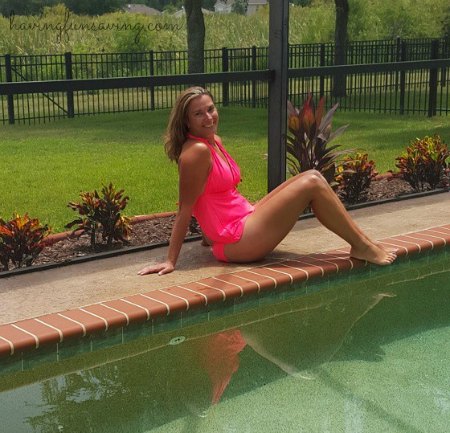 Swimsuits
My daughter loves her Seahorse Swimsuit set, my men are wearing DEL SOL Board shorts, and I am loving UjENA Swimwear this season. UjENA Swimwear carries swimsuits that are designed to make you feel sexy and comfortable. I am wearing the Electric Coral above, it's a fun bright color that I am totally comfortable wearing poolside, beach side, and when playing with the kids. The open back gives me a bit of sexy and a chance to tan my back! Now, I have to work on getting rid of the tan lines from my running shorts 😉 Make sure everyone loves their swimsuits, is comfortable in them, and I do recommend investing in a quality swimsuit, finding one you love that you can wear for more than a season is a great investment.
Towels
Just in case you want to dry off when you are done cooling off in the water.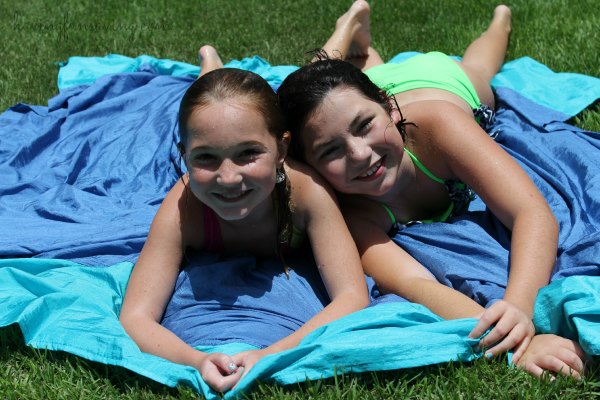 Blanket/Sheet
You will need something to sit on!
Sunscreen
Protecting yourself from harmful UV rays is an absolute must. And be sure to reapply sunscreen often.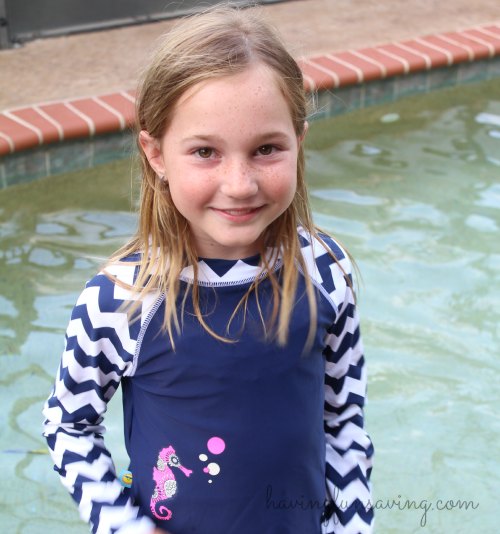 Protective Clothing/Hat
Clothing that actually protects you from the sun as well is a great idea. My daughter is very fair skinned, so a shirt that she can swim in and is comfortable for her is a beach must have for us! A hat to shade your face also helps protects that sensitive skin from the sun.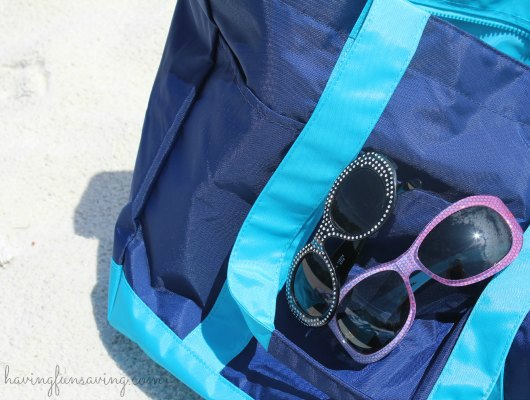 Sunglasses
Gotta protect those eyes too 🙂 Don't forget a pair for you and the kids.
Snacks
You and the kids are bound to get hungry at some point. I suggest healthy snacks like Crunch Pak apples, sandwiches, easily portable salads, trail mix, etc.
Water
Gotta stay hydrated.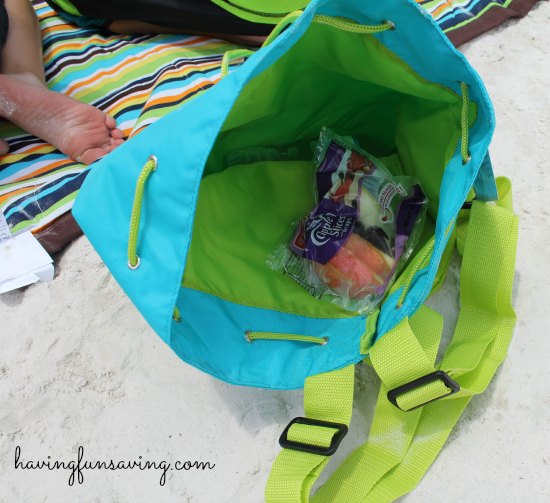 Cooler
You need something to put those snacks and water in!
Flip-flops
What fun is a day at the beach without a cute pedi and flip flops to show off those toes!
Radio
A small portable radio, iPod, or make sure you have Pandora or iHeartRadio on your phone so you can enjoy some tunes if you would like to.
Easy to carry chairs are always nice, but not a must have in my book because they can be bulky and hard to carry. BUT, if you have one or two and the kids are willing to help carry them – bring some chairs! Speaking of books, be sure to bring one of those too if you think you will have a few minutes to yourself 😉
I hope you have an amazing time at the beach, especially now that you have these Beach Must Haves!
What are some of your Beach Must Haves?
Be sure to check out Food Wine Sunshine on Facebook, Twitter, Pinterest, Google + and Instagram for more tips, healthy recipes, family fun and more.