(Last Updated On: July 3, 2019)

Main Street Electrical Parade Leaves Walt Disney World On October 9
Did you hear? This nostalgic parade is leaving Walt Disney World in Orlando…for good. The Main Street Electrical Parade will make an appearance in Disneyland for a limited time before we wave goodbye forever.
Did you see the parade when you were a kid? It has been a must-see in the Magic Kingdom for over almost 40 years. The parade's massive floats with approximately half a million LED lights first paraded down Main Street USA in the Magic Kingdom in 1977.
This past weekend I had the opportunity to take my kids to see the Main Street Electrical Parade for the first time. I got to see the awe in their eyes, I got to witness my childhood all over again. But now, as a parent, it was so much better seeing it through their eyes. A memory that I will carry in my heart forever, and I hope they will too.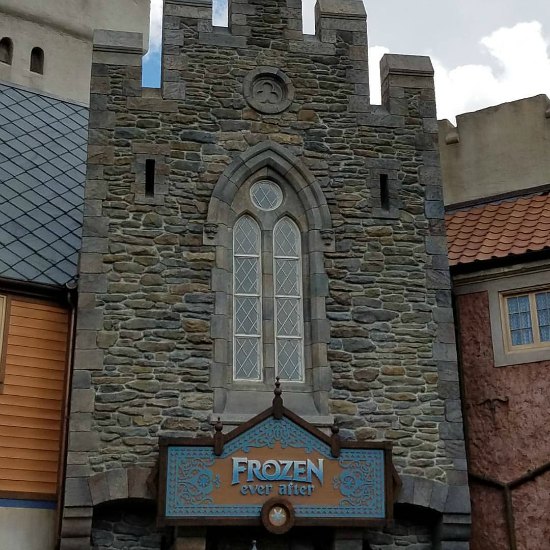 We actually started our day in Epcot and the kids were ready to roll, this mom had a hard time keeping up! We hit just about every ride and walked through each country, the kids insisted upon seeing it all. And, as a lifelong Disney fan myself, I really didn't argue 🙂
After we saw the world, we were ready to see the Kingdom! And after a minor mishap on the monorail, we were there. Mom, may or may not have, forgotten to get off the monorail at the TTC, so we got an extra ride on the monorail. But hey, we were sitting down and it was air-conditioned 🙂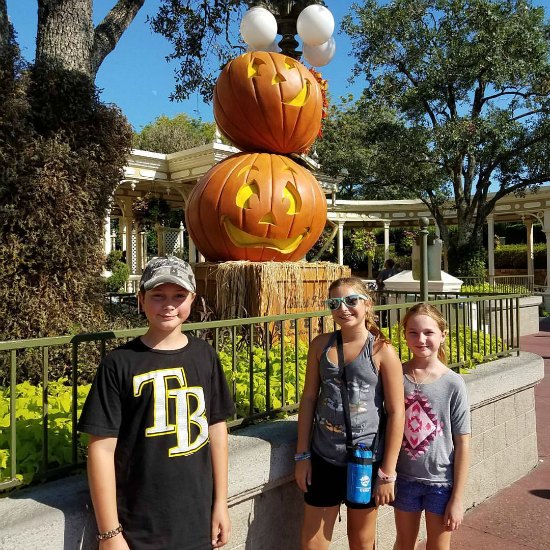 The Magic Kingdom is decorated for Fall, from scarecrows to Mickey Mouse Pumpkins, there are smiles to be had on just about every corner. Just because we don't have Fall weather down here yet, doesn't mean we don't love Fall and all the fun decorations! And who could possibly decorate better than Disney?!
We saw Captain Jack Sparrow and the Pirates of the Caribbean, shared our seats with ghosts in the Haunted Mansion, raced the Grand Prix (twice!), relaxed on the People Mover (a personal fave), zipped around in Space Mountain (twice!), and then headed to Main Street USA to watch the parade of lights.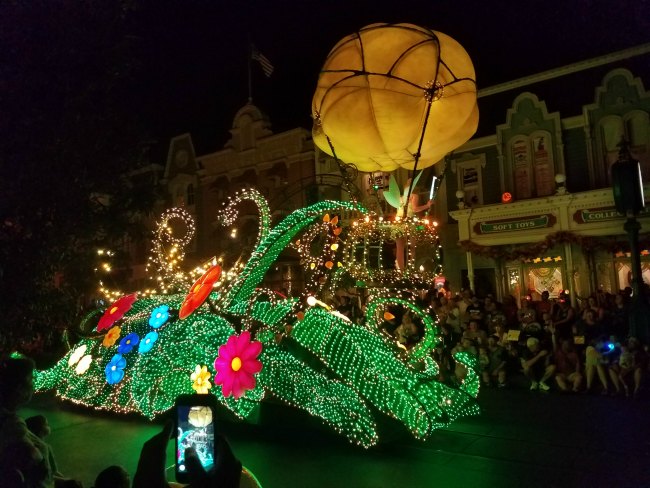 The Main Street Electrical Parade starts at Town Square and lights the way down Main Street. We did ask a very friendly employee where the best place was to watch the Main Street Electrical Parade and were told it was actually over by Frontierland, she said that the crowds weren't as thick, but it was a bit of a walk. So, do what is best for you and your crew! If you aren't in a rush to leave the park after the parade, I would definitely say head to Frontierland. Main Street was definitely packed with people, some there over an hour before the parade started, but it was well organized and we were able to see it all 🙂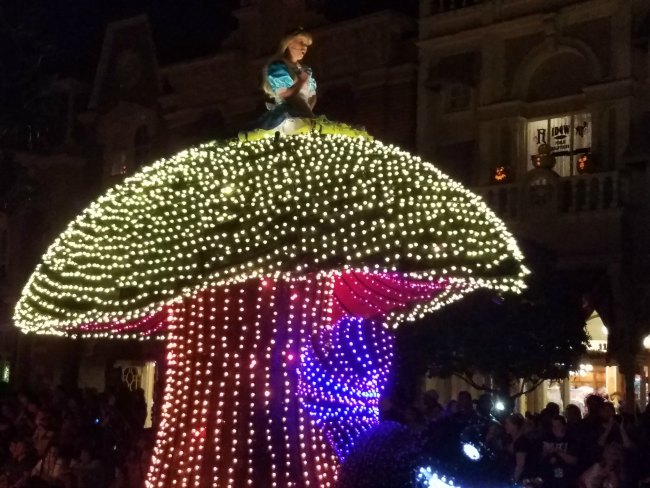 What floats can you expect to see?
Tinkerbell leads the Main Street Electrical Parade, followed by characters that we all know and love. You will experience scenes from some of your favorite movies:
Alice in Wonderland
Pinocchio
Cinderella
Pete's Dragon
Snow White and the Seven Dwarfs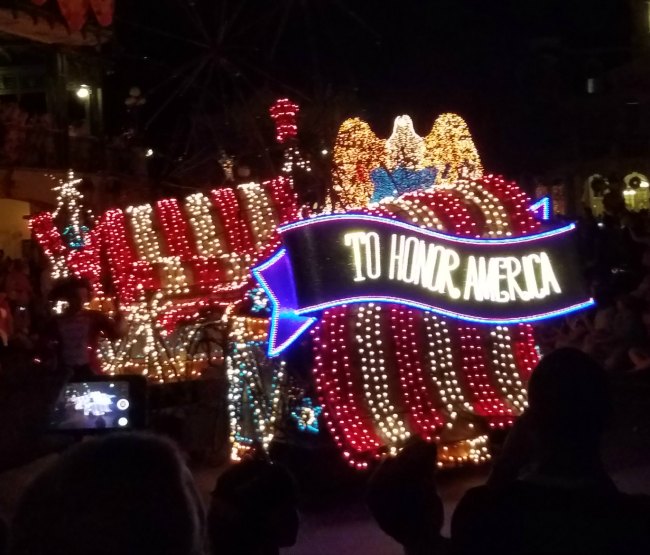 To finish the parade, it's time to honor America with a tribute to our amazing country with a bald eagle and a the American flag.
What dates can you see the Main Street Electrical Parade?
This experience will not perform during Mickey's Not-So-Scary Halloween Party on the following dates:
September 16, 18, 20, 23, 25, 29, 30, 2016
October 2, 4, 6, 7, 10, 11, 13, 14, 16, 18, 20, 21, 23, 25, 27, 28, 30 and 31, 2016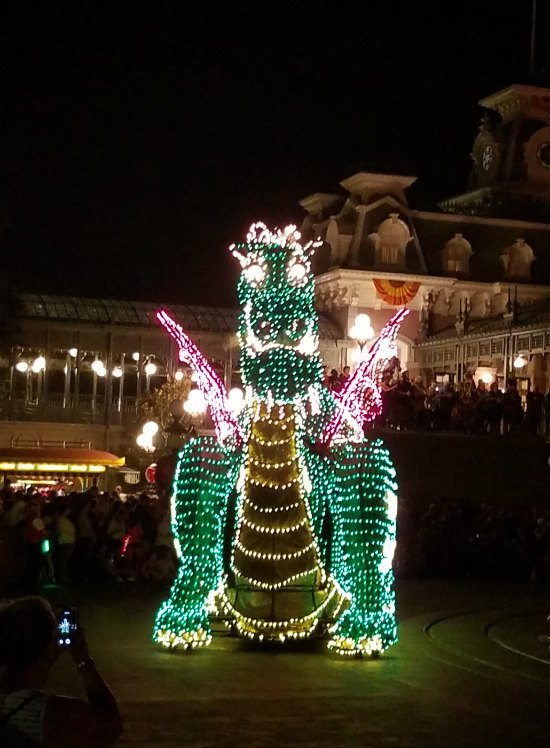 What time is the Main Street Electrical Parade?
For us – it was making it's way through the Magic Kingdom at 10 pm and 12 am. But, be sure to check the Times Guide at Magic Kingdom park for the schedule and showtimes. Since this is an outdoor show, it is subject to cancellation due to inclement weather. Showtimes are subject to change.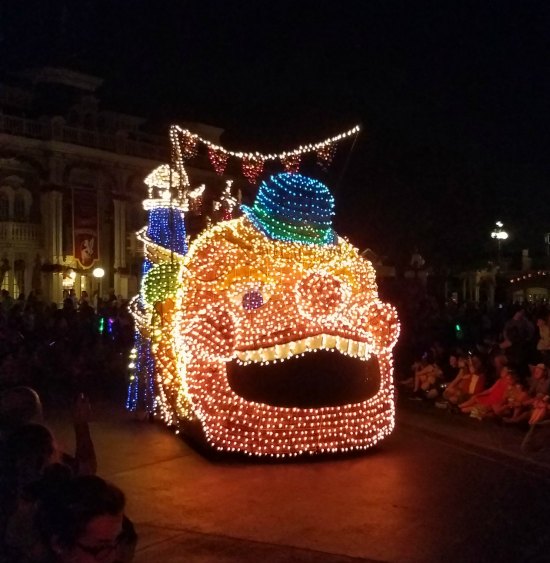 How long is the Main Street Electrical Parade?
You will be wowed for over 20 electrifying minutes.
When is the last day you can see Main Street Electrical Parade?
October 9th, 2016 will be the last time that the half a million shimmering lights are carefully synchronized to a memorable soundtrack. But it will forever be in our hearts.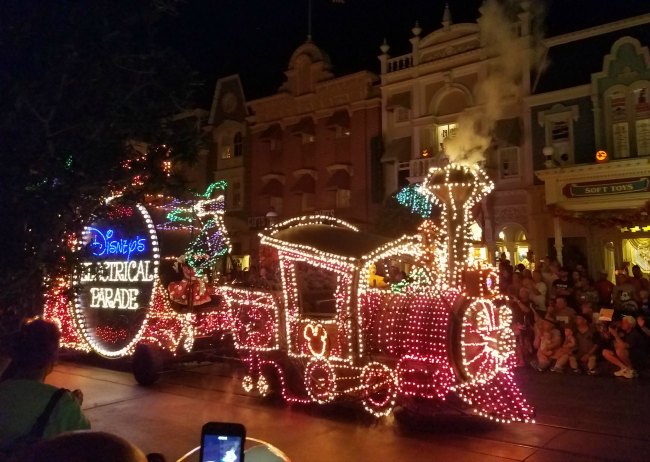 What is one of your favorite Disney memories? Did you see the Main Street Electrical Parade years ago too?
Disclosure; My family and I were able to visit the Magical World of Disney to experience the parks and the Main Street Electrical Parade for free. All opinions are 100% our own.
Be sure to follow Walt Disney World on Facebook and Twitter to stay up to date with all the magical happenings.
Check out Food Wine Sunshine on Facebook, Twitter, Pinterest, Google + and Instagram for more fun things to do in Florida, recipes, and more.