(Last Updated On: August 27, 2019)
Incredibles 2 is finally here. Was it worth the 14 year wait for the sequel? Read on to my NO SPOILER Incredibles 2 Movie review. While my family and I were able to attend the screening for free, all opinions are my own.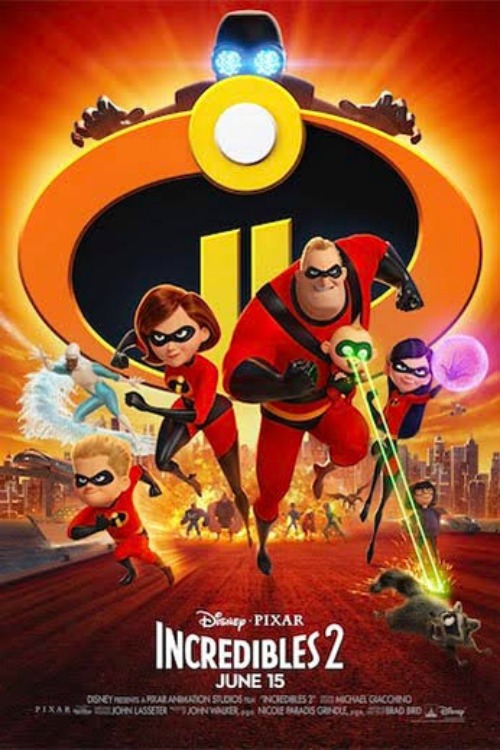 Incredibles 2 Movie Review – Was It Worth The Wait?
It has been a long time since Incredibles came out. I actually remember the day I bought it on DVD. Yes, I said DVD, because 14 years ago there wasn't Blu-ray, or maybe there was…I can't remember that long ago! We were actually at the Disney Fort Wilderness Campground in Orlando and my son was just a baby. We were so excited that it just came out, we drove our golf cart up to the store, and bought it right away! We just couldn't wait until we are home to watch it. And watch it we did, over and over! It soon became a family favorite movie. A movie that we would again watch with our daughter when she was after she was born. And every time the movie finished, we would discuss the fact that there needed to be an Incredibles 2, and fast!
And as the kids got older, we would have family discussions about the ending of Incredibles. Maybe they weren't really leading up to a second movie? But it definitely looked like it. It started to get a little bit confusing! I mean would Disney really wait this long to make a sequel? I'm not saying that Incredibles isn't worth it, but 14 YEARS?! That's a really long time!
Then last night, as my 13 year old son, the one that was just a baby when we bought the DVD, sat next to me and we watched Incredibles 2 at the theater here in Tampa. I appreciate the fact that Disney actually starts the movie with the actors and actresses fessing up to the fact that it has been a long time. A really long time! But they promise you it was worth the wait.
Incredibles 2 actually starts exactly where Incredibles left off. Remember the underminer taking over the city and trying to break into the bank? Well that's where the movie starts! I went back and forth with my thoughts on that a little bit, since it had been 14 years, do I think they should have started somewhere else? But then, I go back to the fact that it's been 14 years! How would they account for all of that lost time? I mean Jack Jack would be a teenager! And we would miss out on all his fun baby years. So I think Disney did that right 😉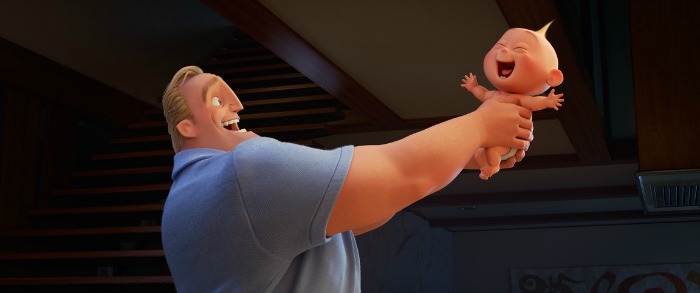 I am not going to include any spoilers in my Incredibles 2 movie review. I mean if we waited 14 years to see it, I would really hate for someone to read this and be like Gee thanks! Thanks for ruining it! I will say that it was fun to see various superheroes in action. And exploring all the fun powers that Jack Jack grows into will definitely keep you laughing. Disney did a great job on showing how hard it can be for parents when they switch roles, I know as the mom I always tell my husband that he would never last a day! However, in all reality, I can tell you right now that I would never be able to do his job either. Being a parent is like being a superhero! Superheroes…like parents…have to work together in order to save the world! That's right Mr. Incredible! That's right Elastigirl! That's right Frozone! When you work together, you can conquer evil! Plus, it's even better when you have your family and friends right along side you.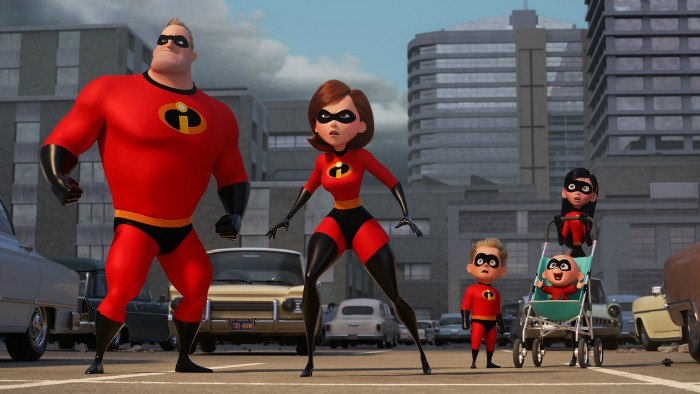 So, was it worth the wait? Was Incredibles 2 worth a 14-year wait? I will say, it was nice to have my son, as a teenager now, sit next to me and watch the movie. We took the opportunity to reminisce about that time when we bought the first DVD and just how little he was. It did amaze me how it felt like no time and passed in the movie. I think the Parr's are an amazing family, and I also think it's amazing family movie. I did have a friend tell me that there was one curse word in the movie, and I will be honest I didn't even notice it! So if you have sensitive ears, or afraid maybe your little one might pick up on it, you may want to listen for it. I can't honestly tell you where it was, or what scene it was in, but I guess you should just know that it's in there.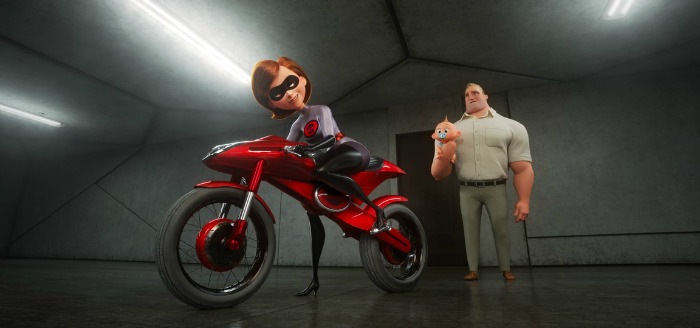 Official Incredibles 2 Movie Information:
In "Incredibles 2," Helen (voice of Holly Hunter) is called on to lead a campaign to bring Supers back, while Bob (voice of Craig T. Nelson) navigates the day-to-day heroics of "normal" life at home with Violet (voice of Sarah Vowell), Dash (voice of Huck Milner) and baby Jack-Jack—whose superpowers are about to be discovered. Their mission is derailed, however, when a new villain emerges with a brilliant and dangerous plot that threatens everything. But the Parrs don't shy away from a challenge, especially with Frozone (voice of Samuel L. Jackson) by their side. That's what makes this family so Incredible.
Official Incredibles 2 Movie Trailer:
Here are a few of the Superhero Cast in Incredibles 2:
Craig T. Nelson as Bob Parr / Mr. Incredible
Holly Hunter as Helen Parr / Elastigirl
Sarah Vowell as Violet Parr
Huck Milner as Dash Parr
Samuel L. Jackson as Lucius Best / Frozone
Catherine Keener as Evelyn Deavor
Bob Odenkirk as Winston Deavor
Sophia Bush as Voyd
Isabella Rossellini as Ambassador
Jonathan Banks as Rick Dicker
Do you plan on seeing Incredibles 2? What is one of your favorite Disney movies?
Find Food Wine Sunshine on Facebook, Twitter, Pinterest, and Google + for more fun things to do in Florida.
Looking for more things to do in Florida?