(Last Updated On: August 27, 2019)
If you have a wine lover on your shopping list, be sure to check out these custom wooden signs and personalized wine glasses. Gift ideas for wine lovers. While I did receive one of the products listed below for review, I loved them so much, I bought 2 additional custom items for wine lovers on my holiday list. All opinions are my own.

Gift Ideas For Wine Lovers
I don't think it's any secret that I love wine. Red, wine, I don't discriminate. I do love a nice Sauvignon Blanc or a Pinot Grigio on a warm summer day, a bold Cabernet Sauvignon snuggled up on the coach after a long day or with a grilled steak. For my most recent milestone birthday we hosted a wine pairing party and this past fall my husband and I visited Wine Country for the first time.
Wine Country. It's a wine lovers Disney World. There are vineyards as far as the eye can see and amazing varietals of wine that will please everyone's palette. If you have the opportunity to go, I strongly recommend it. In fact, you can enter to WIN a weekend in Wine Country thanks to CK Mondavi by texting CKMONDAVI to 31279 by 12/31/16.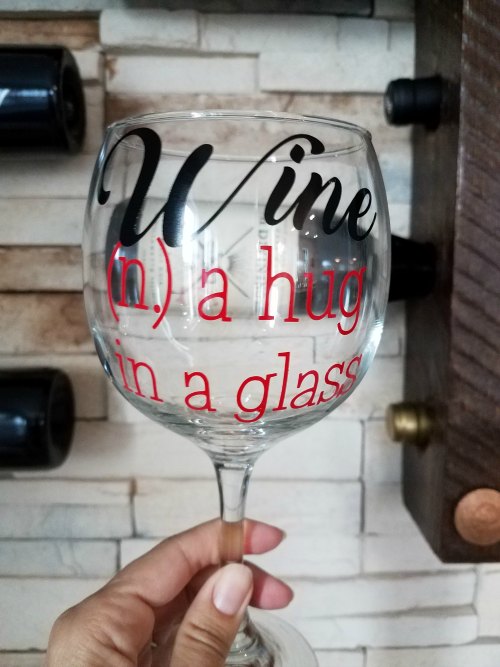 I know I'm not alone, I have a lot of fellow wine lovers out there, whether you have been to Napa or not, or whether you are a red wine drinker or a white drinker drinker….or if you are a lover of all wines, CHEERS! So, a sure gift idea for me…and for all my fellow wine lovers… is always something about wine…
Wine Glasses
Wooden Signs
Wine
Where can you find those adorable glasses and personalized wooden signs? I got mine from This Crazy Life Designs. And you can too 🙂
Check out This Crazy Life Designs Etsy Shop
As for wine? I definitely recommend pairing a fun wine glass with a bottle of wine…OF COURSE! CK Mondavi Chardonnay, The Divining Rod Pinot Noir, Charles Krug Cabernet….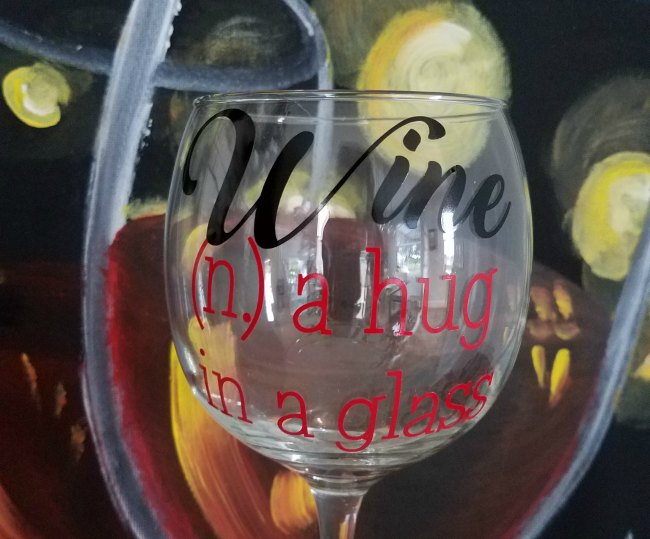 Cheers to all my fellow Wine Lovers!
Make sure to check out Food Wine Sunshine on Facebook, Twitter, Pinterest, Google + and Instagram for more fun things to do in Florida, recipes, and more.
Looking for more wine-loving fun?