(Last Updated On: September 5, 2019)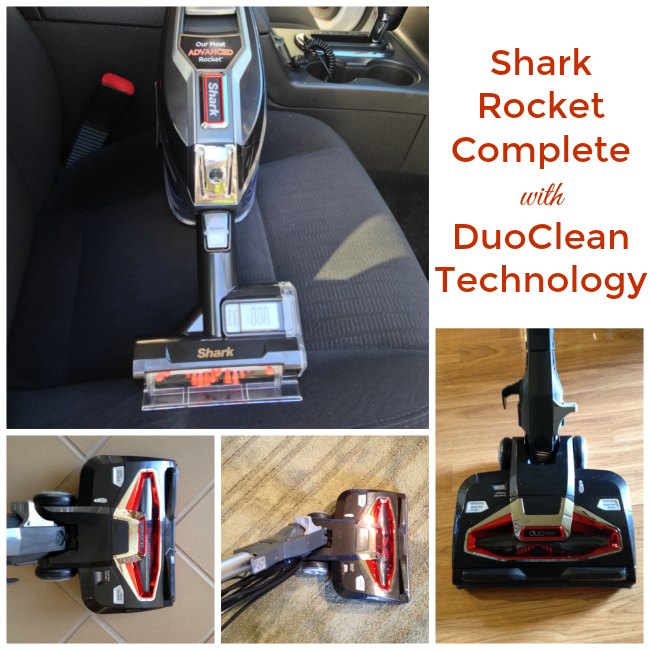 Why We Chose The Shark Rocket Complete with DuoClean Technology
My parents were visiting when I received the Shark Rocket Complete with DuoClean Technology in the mail for review. My dad's eye lit up and got so excited, you would think a new car got delivered to my door! He knew what it was immediately, knew it was the newest Shark out, knew that he could use it in the house and in the car, he knew that the size would also work great in his RV, seriously I can't remember the last time I have seen him so excited. My dad loves his vacuums obviously…I couldn't tell him no when he asked me if he could do the review. When I said yes, he grabbed the box and put it in his car immediately. I think he was afraid I would change my mind 😉 So, the review below is brought to you by my mom, with all my dad's favorite features on the Shark Rocket Complete with DuoClean Technology.
I am fortunate enough to have a husband that LOVES his vacuums, and his all-time favorite brand is Shark. We have one in our motorhome, one in our house and our newest edition is the Shark Rocket Duo Clean, which is used inside and outside the house!! This vacuum adapts and cleans hardwood floors and carpets automatically no longer a fear (at least it was for me on the occasion I would vacuum) to scratch your hardwood floors because you forgot to switch it over to the carpet setting! It offers deep cleaning dual brush rollers and swivel steering that goes over, under and around everything with ease.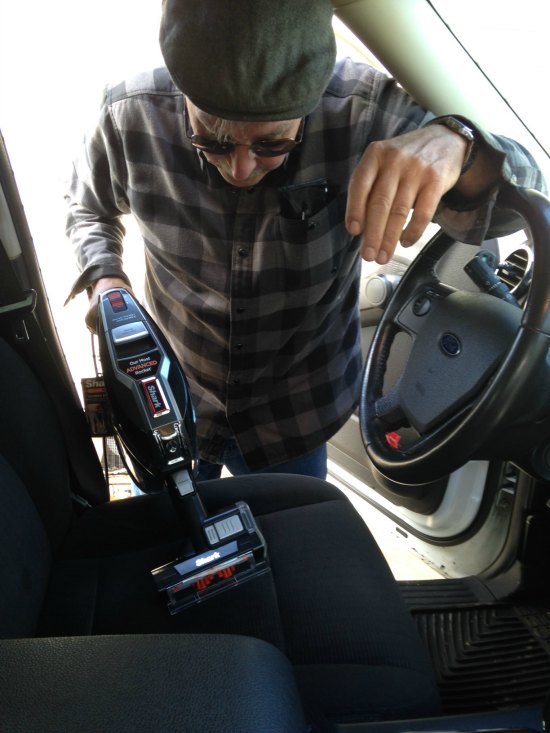 But the bonus feature that all guys will appreciate is that it easily is transformed into a hand held vacuum that works wonders on cleaning inside your husbands cherished vehicle! My husband can spend an afternoon grooming the inside of our vehicles, crumbs from the grandchildren, leaves that come in on your feet as you step in, sand, mud it all makes him crazy!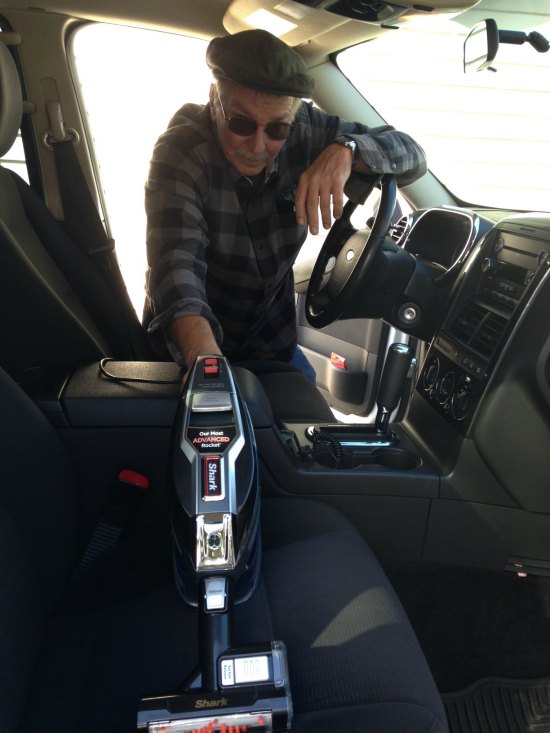 Now with the Rocket he can go right from vacuuming the house to detaching the handheld feature and with the 30-foot power cord can easily clean upholstery, floor mats, and any nook or cranny that may have a leftover Cheetos or cheerio in it!
Now what makes a man happy, tools and accessories for my guy! So the fact that this came with six different vacuum heads to get you into small areas and corners, one of which does wonders for picking up pet hair, and another for upholstery, and more! Things that make me happy other than the fact he loves to use it and my house and vehicles look great, it runs quietly so if I am on the phone or watching a TV program you don't need to turn up the volume to hear anything! Also the fact it comes with a five-year warranty so you know you will have it for several years.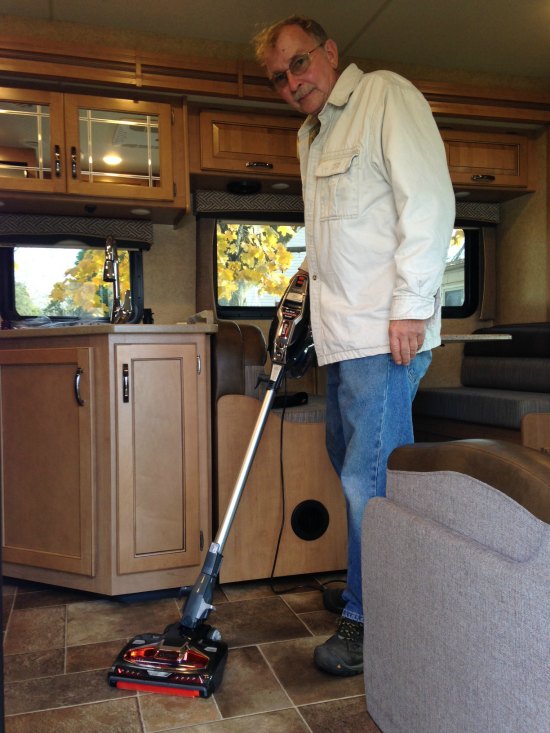 Now ladies this is not to say that this is a style that just the men will appreciate, if you don't happen to have one of those husbands that will vacuum for you on a regular basis you will benefit from this style as well. It is easy to put together only 4 steps, it has a wall mount option so makes for easy storage and accessibility. The swivel feature saves time as you don't have to move furniture that you normally would as it maneuvers in and around with ease! The quiet factor for Grandmothers or Moms with sleeping children a true gift, no one wants to wake a sleeping child from a much needed nap!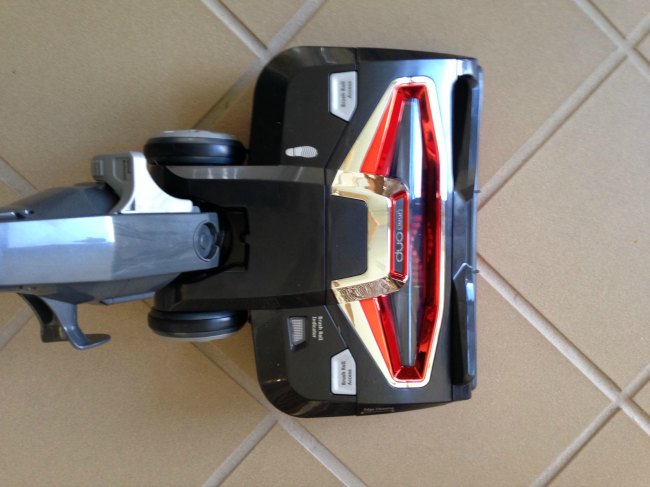 So do I recommend this vacuum? Absolutely, thank you Shark for adding this machine into your already great selection of vacuums. My husband loves The Rocket and that makes me happy!
While we did receive the product listed above for review, all opinions and love for the Shark Rocket Complete are our own.
Looking to keep your floors clean and shiny too? Check out these cleaning tips.
Where do you get this amazing vacuum? Well, you can find online and on Amazon. Be sure to keep a look out for it at your favorite retailers too! And be sure to check out Shark Cleaning on Facebook and Twitter to stay social.
While you are at it – stay up to date with me too 🙂 Find Food Wine Sunshine on Facebook, Twitter, Pinterest, and Google +.
What is your favorite feature of the Shark Rocket Complete with DuoClean Technology?