(Last Updated On: November 5, 2020)
Just because snow isn't falling, doesn't mean that you can't celebrate the holidays! Here are some great ideas on how to bring in the holiday spirit and ways to celebrate Christmas in warm weather.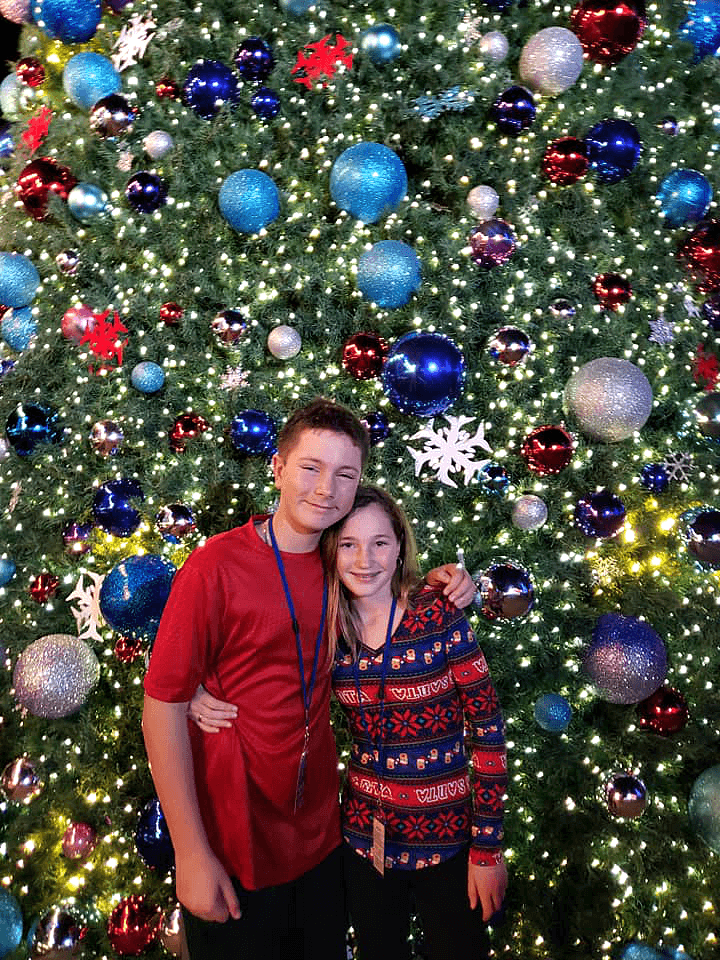 Festive Ways To Celebrate Christmas in Warm Weather
Living in an area that doesn't get snow for Christmas makes some people wonder how we celebrate Christmas. We live in Tampa, Florida but I am from Michigan so I have definitely celebrated the holidays in the cold. There are many Christmas traditions that we do, much like all of our family and friends who get snow. The big difference between our Christmas traditions and yours is that we don't have to deal with the frigid cold white stuff falling from the sky. And we still get sunshine! If you're wondering about some warm weather Christmas traditions for the upcoming holiday season, I got you covered.
Here are 7 fun Ways To Celebrate Christmas in Warm Weather Climates:
Buy A Christmas Tree
This may seem obvious, but having a Christmas tree is one of the quickest ways to make you feel like Christmas is coming. If you're looking to get a real Christmas tree but don't feel like heading to the local home improvement store to get one from the parking lot will get you in the holiday spirit, you can buy a real tree online. Grab a cup of hot cocoa, turn on the Christmas music and find the perfect tree. We actually have a few Christmas tree farms here in Florida if you want to head out to a local tree farm. My family and I go to North Carolina every November and we bring our Christmas trees home with us. Make your own tradition! No snow required. Of course, an artificial tree is perfectly acceptable as well, I am just partial to real Christmas trees 🙂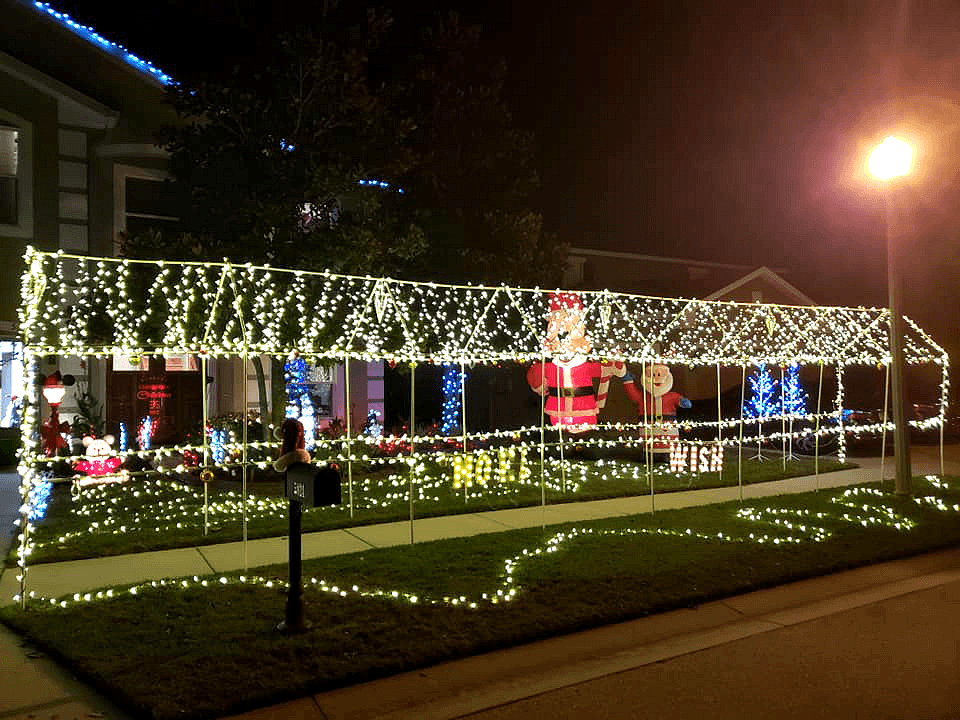 Go Look at Christmas Lights
We absolutely love decorating the outside of the house in thousands of Christmas lights! We even build an archway that goes down the sidewalk for all to walk under and enjoy. But, if you don't feel like hanging the lights up this year, drive around town and look at the holiday lights!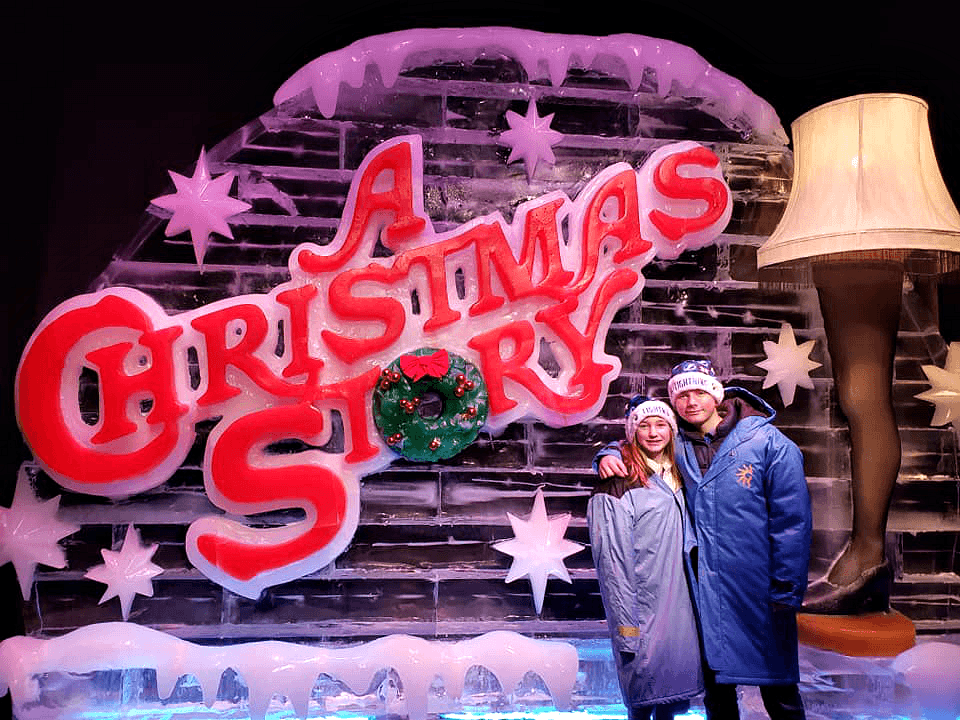 Attend a Holiday Event or Festival
Florida has so many holiday fests during the Christmas season. Some of the holiday events include ICE! At Gaylord Palms, annual Key West Holiday Fest, Christmas Celebration at SeaWorld, Pensacola Winterfest, Light Up UCF, Sandi Land West Palm Beach, Christmas Town at Busch Gardens, Mickey's Very Merry Christmas Party at the Magic Kingdom, Enchant Christmas and the Festival of Trees here in Tampa. Each of these warm weather Christmas tradition festivals offer a chance to enjoy festive food, decorative lights, and lots and lots of beautiful Christmas trees. There will be many more events in your town too, so be sure to Google it!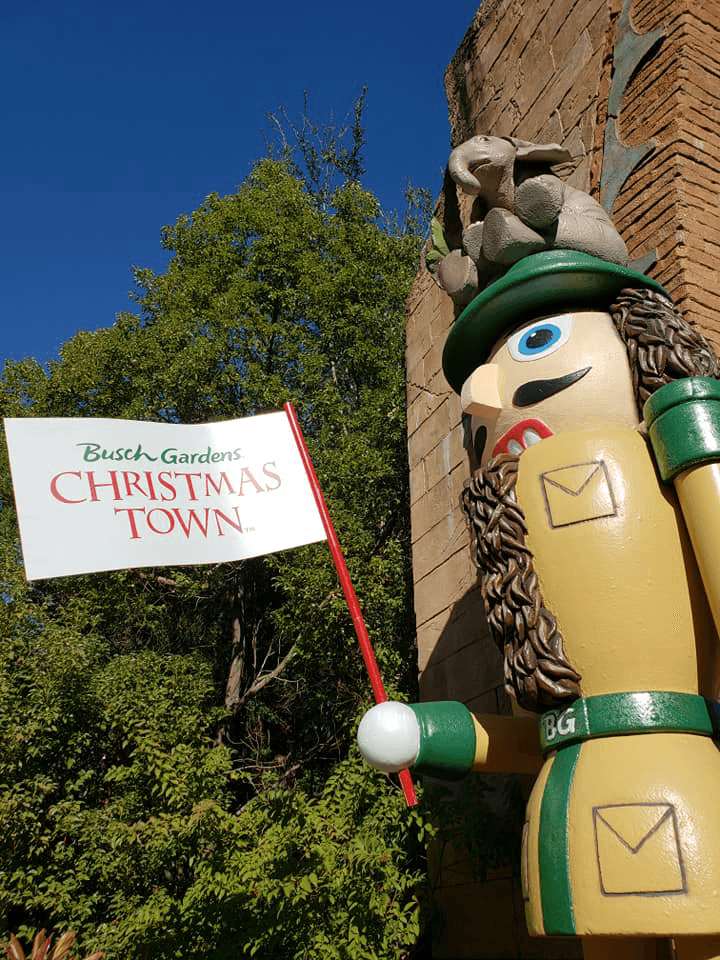 Watch 25 Days of Christmas
While everyone can enjoy the 25 Days of Christmas that's on TV, I know watching all my favorite holiday movies sure gets me in the holiday spirit. Sit down with family and friends as you binge-watch Christmas classics all the while not having to worry about shoveling the snow. I also love watching the Hallmark Channel Christmas movies…seriously, I could watch them all day long. In fact, I do sometimes!
Make Hot Chocolate
Most people in the snowy areas prefer their beverages cold during the Christmas season, but when the temperatures dip below 75 degrees, we like a cup of cocoa too. You can also make Frozen Hot Chocolate, find your favorite iced chocolate recipe on Pinterest, gather up the ingredients, and enjoy making ice chocolate with your family. Not a cocoa fan? Try a festive holiday cocktail, like this Peppermint Twistmas or Christmas Mule, they are sure to get you in the holiday spirit.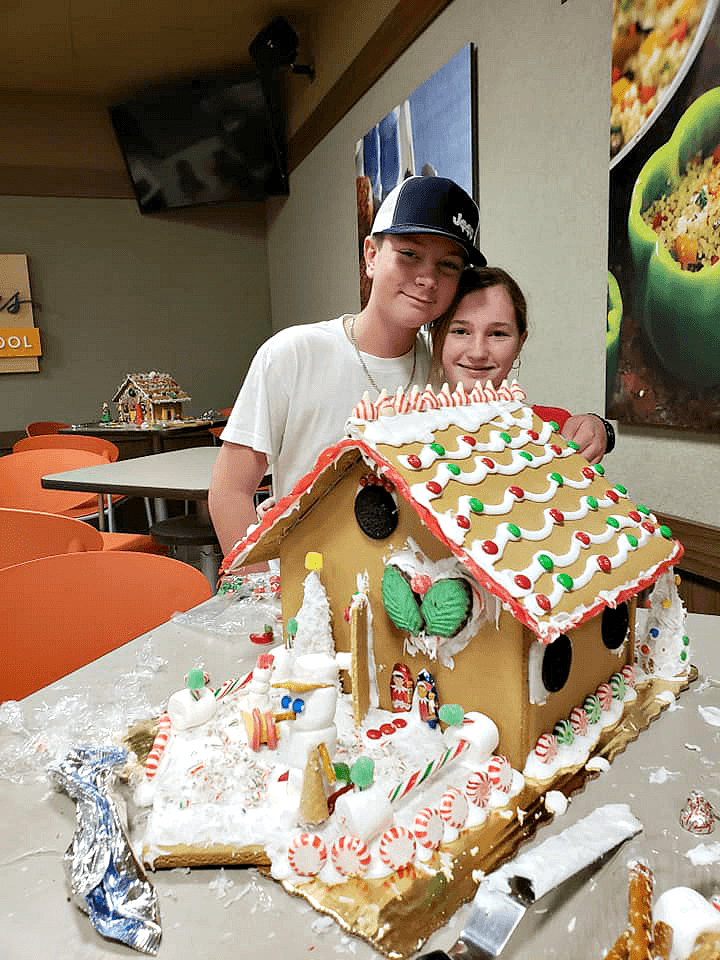 Make Christmas Cookies
It's so much fun to make cookies during the Christmas season. Down here in Florida we can still whip up some decorative gingerbread houses and cookies. Again, no snow required. You can buy your gingerbread kits at the local grocery store or online , but there are also events that you can attend, like at Publix's Apron Cooking School. We did that last year and the kids loved it! Publix supplied everything you could possibly need to make an extreme gingerbread house, we just had to use our imaginations and create it. I'm not saying ours was beautiful, but it was a beautiful family memory created. There are tons of cookie recipes out there if you don't already have your favorites. Not sure who to give all your Christmas cookies to? Consider organizing a cookie swap with your neighbors, or just decorate them and had them out to neighbors. Each year we make lots of cookies and package them up and deliver them to friends and neighbors while singing Christmas carols. It's something that we have been doing for at least 10 years now, the kids handle all the delivering. I love that it's a Christmas tradition that they look forward to.
Decorate with Seashells
Go to the beach and collect seashells for the perfect Christmas decor. Instead of the traditional Christmas lights and snowflake decorating around your home, you can go for a beach-themed décor tradition. You can make a string of seashells instead of lights, make homemade seashell Christmas tree ornaments and so much more as one way to celebrate Christmas even though the weather is warm.
These are just some of the ways you can celebrate Christmas even though the weather is warmer during the holiday season. It's always fun to create a new tradition with your family. Having something festive to enjoy during your warm weather Christmas will help spread the joy of the season and help you strengthen your family bond!
What are some of your favorite ways to celebrate Christmas? Have you celebrated a warm weather Christmas before?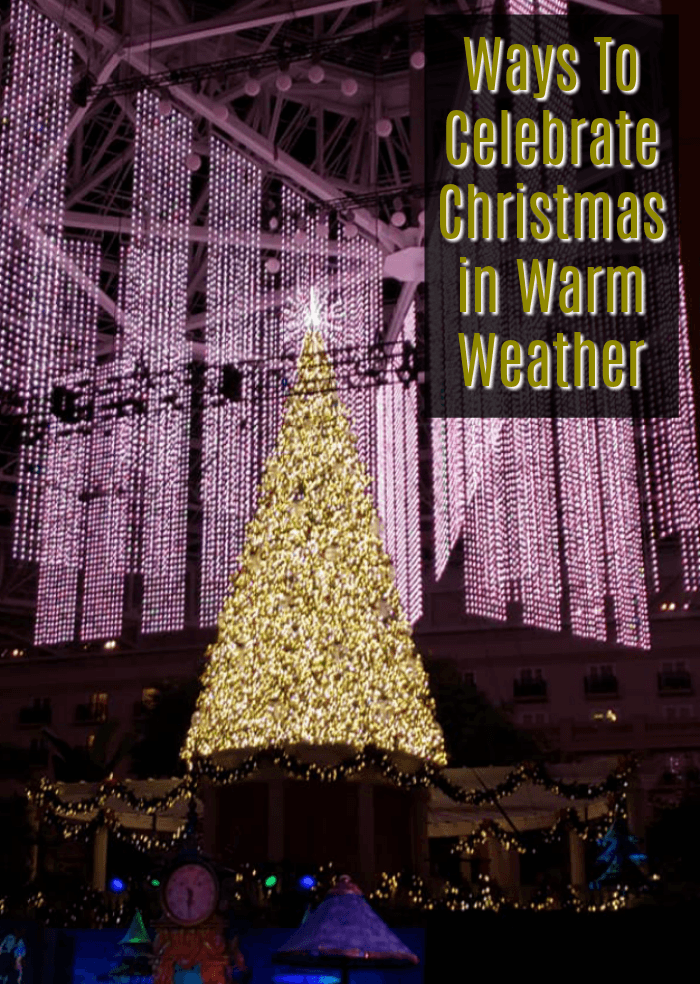 Make sure to visit Food Wine Sunshine for more Florida Family Fun and stay up to date with me Facebook, Twitter, Pinterest, and Instagram.