(Last Updated On: February 22, 2021)
Will you be visiting London for the first time? Trying to decide what to do and see in London? Here is a simple Tourist Guide for visiting London.

Visiting London For The First Time
Things To Know and Best Things To See
I love London. The bookstores, the museums, the history, even the smog and the drizzle. There is so much to see and do in London; more than can be described in just one article. There are also plenty of places to stay, from world-class, five-star, ritzy hotels to bargain hostels. What's more, getting around is easy and affordable, and most of the major museums and attractions in London are free. I went in the fall when the crowds at the museums are not a problem.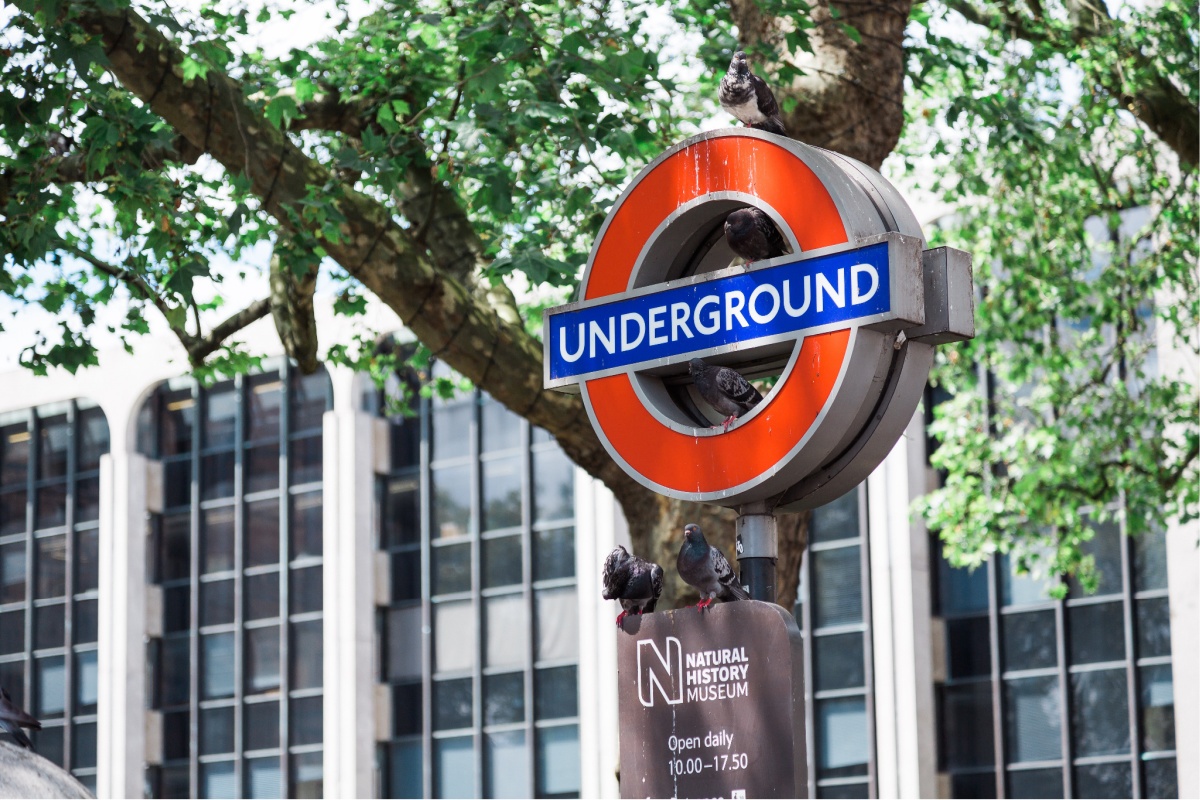 Public Transportation in London
The best way to get around the city is by using the excellent subway system, called the Underground. Negotiating this labyrinth couldn't be easier. Just follow the ubiquitous red circle with the blue line for conveniently located tube stations, then follow the color-coded maps to get to your destination. To save money, I would advise using a Travelcard instead of buying separate tickets every time you want to go across town. You can get them for five or seven days, and they even offer discounts to some of London's favorite attractions.
You can also take one of the London black cabs, although these days they're not all black. A little more expensive than the Underground, but the feeling is so elite. They can be found at the most popular Underground stations and tourist attractions and can be hailed or called by phone. The drivers take great pride in their profession, their polite and courteous manners are world-famous, and most are happy to share their knowledge of London with you. Fares are metered, with a small minimum charge for short distances. Don't forget to tip.
Of course, the best way to get to know the city is to walk. That way, you won't miss some of the famous areas such as Piccadilly or Trafalgar Square. Or take a stroll through Kensington Gardens where various cultural events are held; we found an incredible outdoor art exhibit. If your feet start to hurt, you'll find that those subway stations are not as far apart as you thought; the "tube" is always nearby.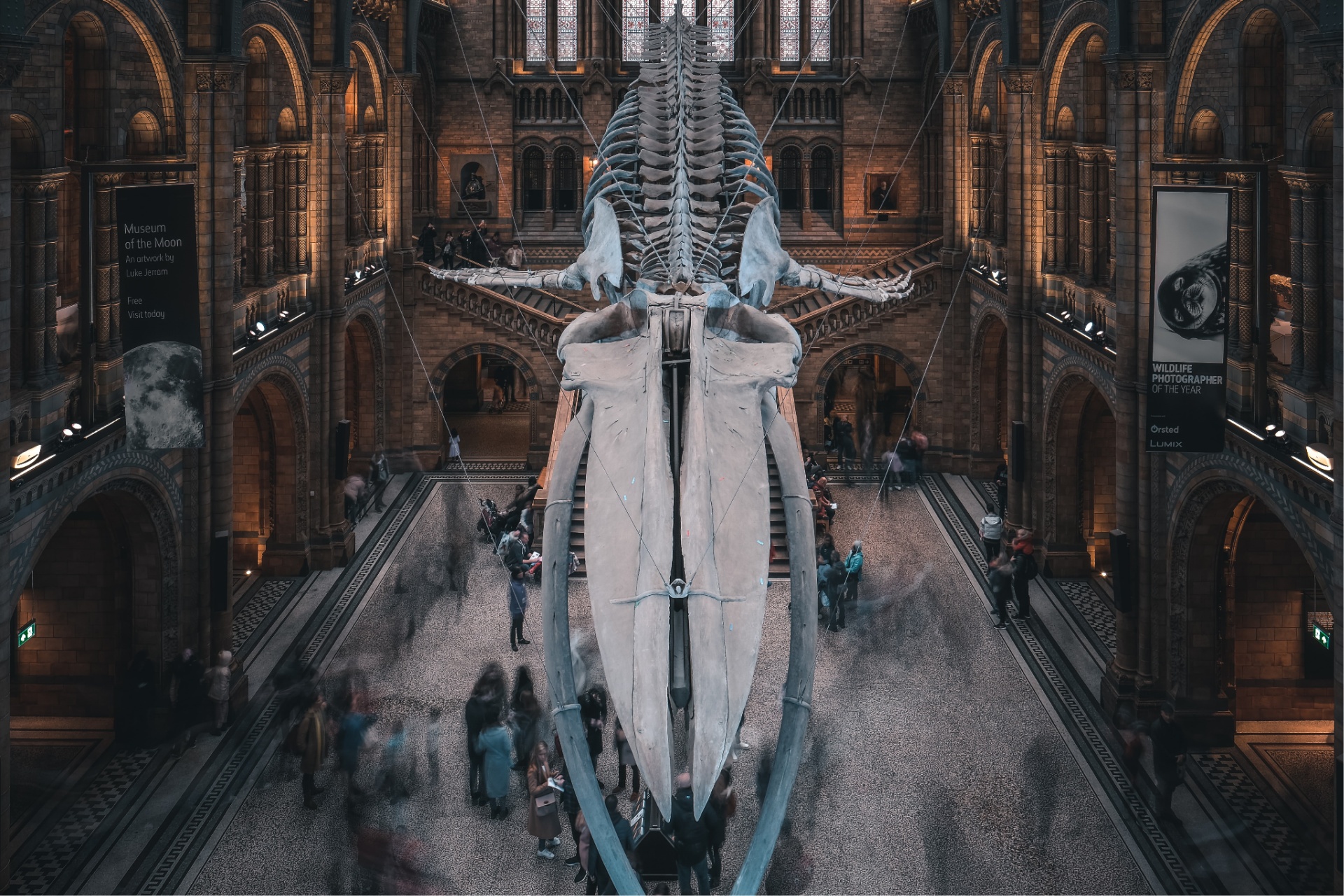 Some of My Favorite London Museums and More
You can't go to London without a visit to the British Museum on Great Russell Street. With exhibits from the dawn of man to the present day, this is what world-class museums are all about. It's the oldest museum in the world, filled with over 7 million objects, and is where all those famous scientists and explorers sent their discoveries, from fossils to mummies to the Rosetta Stone; it's all here. Give yourself plenty of time; it's a big museum. Take the Holborn or Guilford Underground exits. Free admission.
I love the Natural History Museum on Cromwell Road. Almost every creature on the earth is represented, often in their natural environment, from the giant Blue Whale to the tiniest "Creepy-Crawlies." The building itself is very impressive and perfectly suits its subject matter, with stone monkeys clinging to the walls. The dinosaur exhibit alone is worth going to see. Not only do they have some of the most amazing put-together dinosaurs, some of them are alive…not really, they're mechanical, but they seem alive. It's mind-blowing the things that used to roam our planet. Free admission.
Who hasn't heard of the Tower of London? And the famous ravens, and the Beefeaters, who will tell you some sad tales of those who never left it's walls alive. The Tower is actually a fortress, a castle, a prison, an armory, and a museum all in one. Check out the Crown Jewels, not to mention the extensive armor and medieval weapons collections. It's right on the Thames; the Tower Bridge is nearby. While in the area, it would be worth your time to pay a visit to the HMS Belfast, a WW II cruiser, just across the river. An interesting attraction in itself, she also offers her own museum, providing a taste of what it was like in London during the Blitz. Free or discounted admission with Travelcard.
And you won't want to miss Madame Tussaud's Wax Museum, where almost every famous person is brought to life in wax. Not only everyone from Britain's past and royalty, but tons of entertainment icons from around the world, sports figures, and even serial killers. Some of the exhibits are interactive. You can also go into the Chamber of Horrors…if you dare…they lock you in.
I've saved the best for last. My favorite museum is the National Maritime Museum, located south of the Thames, in Greenwich, featuring Britain's mighty seagoing history. This is also the site of the Prime Meridian, where the earth's clock starts and is home to the Royal Observatory, where you can watch a planetarium show and/or look through the giant telescope. But my favorite part is the Maritime Gallery of the museum, especially the paintings of ships at sea from before Lord Nelson to World War II, and the numerous models of ships on display. Nearby is the Cutty Sark, a perfectly preserved clipper ship from the late 1800s, that you can go aboard.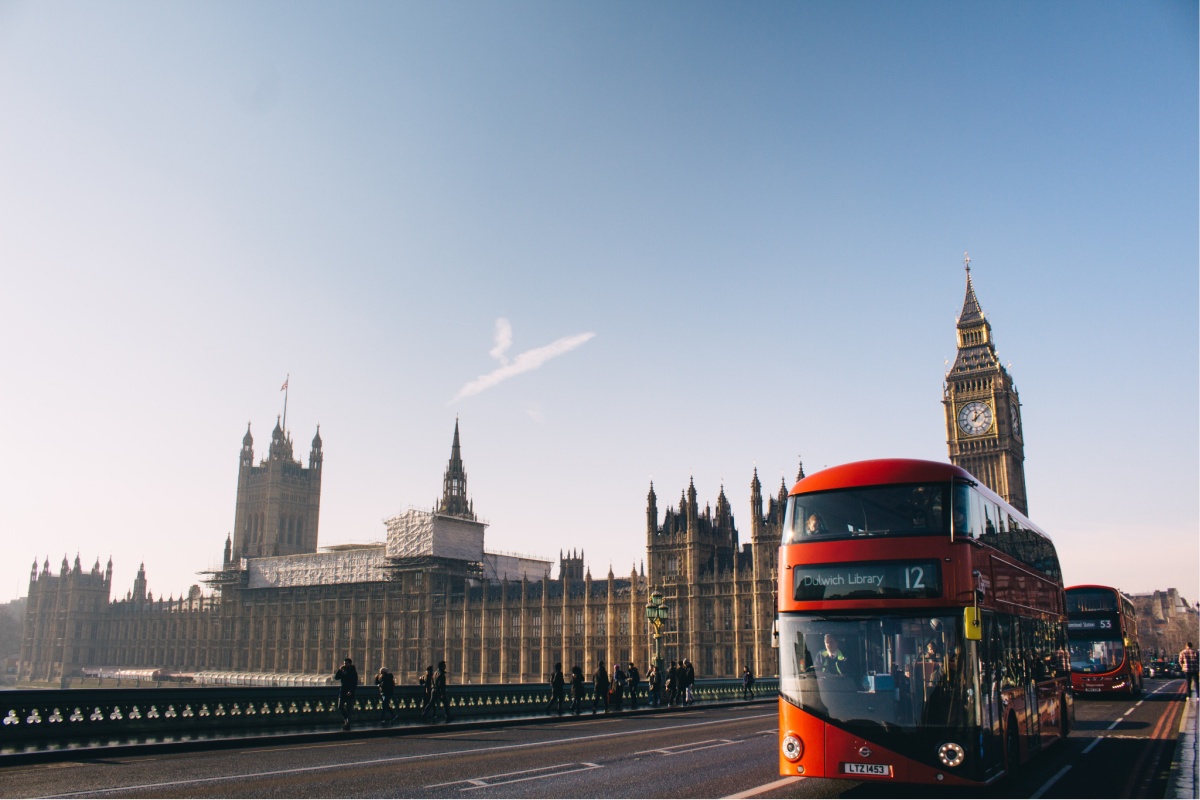 If you want to see a lot of London in a short time, I also recommend the Hop On Hop Off Bus Tours, they are a great way to see all the major attractions in London. And you just just want to see them from the comfy seat of your bus, that's fine too. I recommend sitting on the top for the best views, just remember to dress appropriately if the top isn't covered, London's weather can be tricky.
A visit to London is an unforgettable experience. I guess I didn't mention the food, but you can learn a little about London's Cuisine here.
If you are planning to be in London for a little longer and want to schedule more budget-friendly things to your London travel itinerary, here are 17 of the best free things to do in London.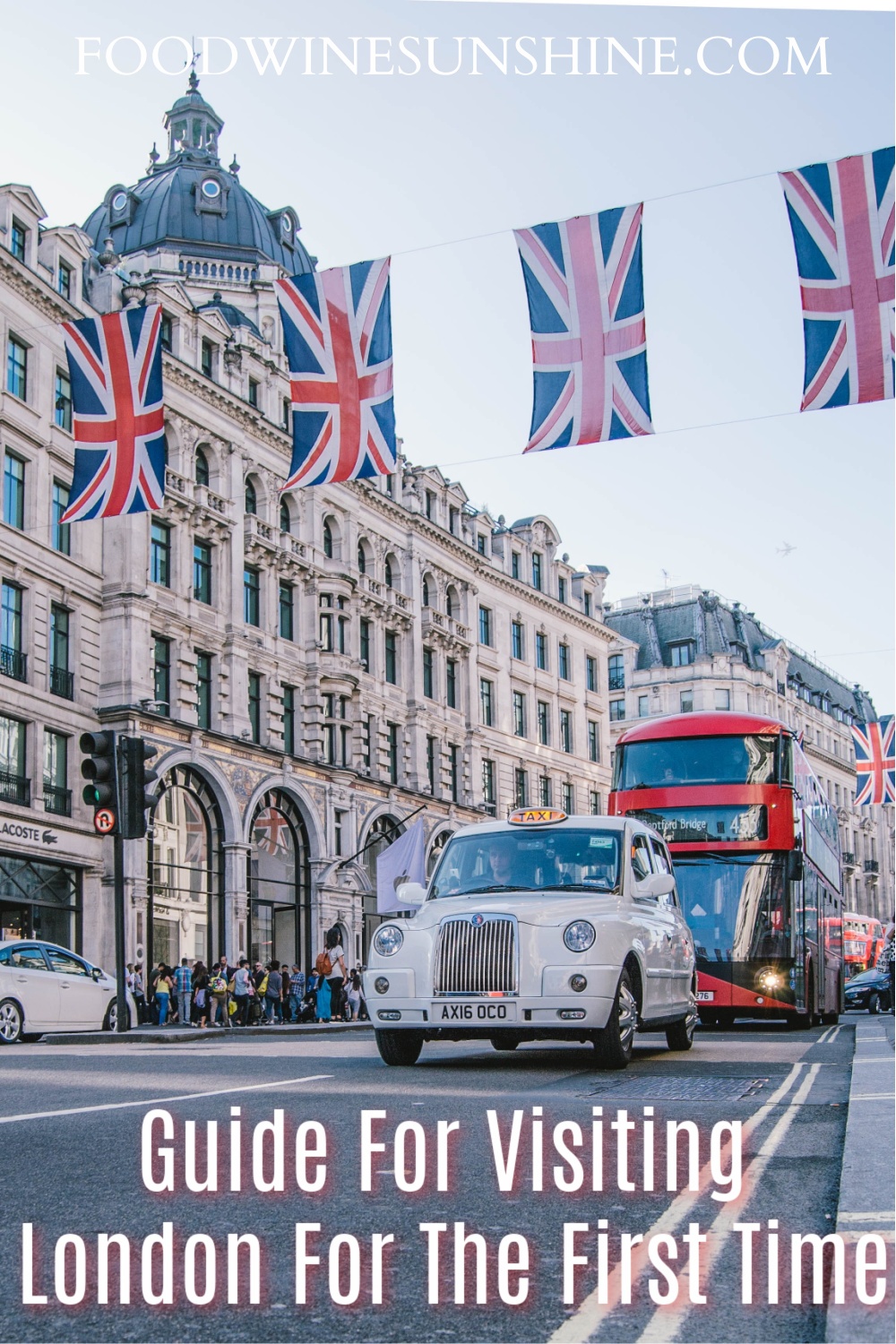 What are you looking forward to most on your first trip to London?
Be sure to follow Food Wine Sunshine on Facebook, Twitter, Pinterest, and Instagram for more wine tips and experiences, healthy recipes, and travel tips.