(Last Updated On: March 30, 2020)
Meal prepping is an easy way to save you time and money. These 5 freezer meals are delicious slow cooker meal prep ideas that the whole family will love.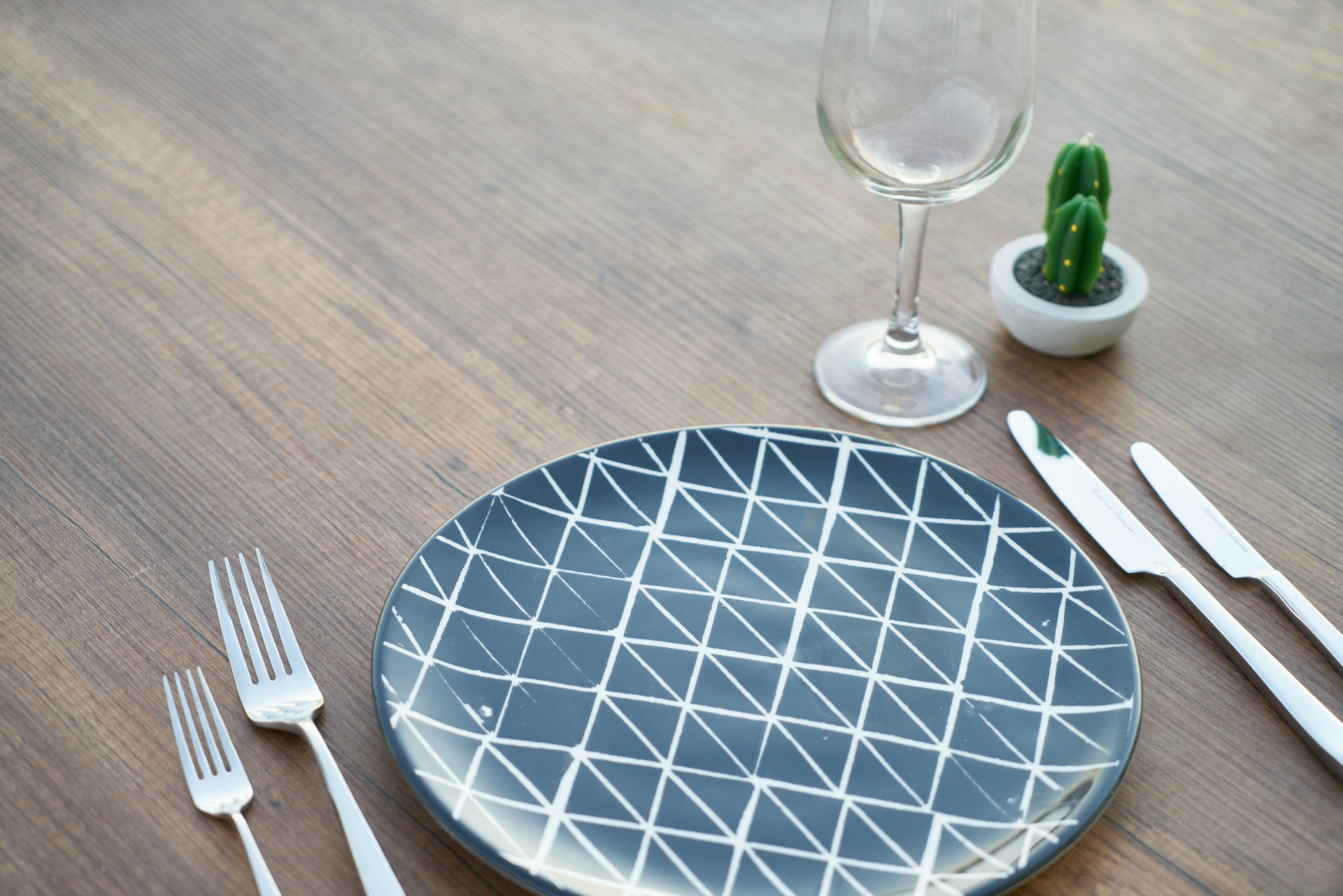 Slow Cooker Meal Prep Ideas
5 Freezer Meals In 1 Hour Part 2
Who doesn't love knowing that there are meals prepared and ready to go in your freezer that you just need to pull out and dump into your slow cooker? Probably no one! As promised here is the second round of slow cooker meals that will give you five freezer ready meals with just an hour (or less) worth of prep time! Slow Cooker meals make dinner time a bit easier, and when those easy recipes are already prepped, dinner time is even easier. These slow cooker prep ideas are a perfect addition to your weekly meal planning. Don't forget to check out Round 1 of Slow Cooker Meal Ideas too. That means between these two posts, you can have 10 dinner recipes prepped in less than a few hours.
Here are 5 Slow Cooker Meal Prep Ideas:
Slow Cooker Apricot Chicken Ingredients
4-6 chicken breasts (1-2 lbs)
1 12 oz jar of Apricot Jam
1 envelope of French Onion Soup Mix
Slow Cooker Apricot Chicken Directions
Slow Cooker Korean Chicken Ingredients
1/2 cup packed brown sugar
1/2 cup soy sauce – I use low sodium
1 tablespoon sesame oil
2 teaspoons crushed red-pepper flakes, or more to taste – I usually use more, but we like spicy
1/2 teaspoon ground ginger
1½ tablespoons of minced garlic
1 1/2 – 2 lbs chicken
Cooked rice and quinoa for serving
Slow Cooker Korean Chicken Cooking Directions
Slow Cooker Stuffed Peppers Ingredients
4 bell peppers
1 – 1.5 lbs lean ground beef
1/2 cup Minute White Rice
1/4 cup bread crumbs
1 onion diced – I used red onion
1 egg
1/4 cup/small handful of cubed bread
1 tablespoon Italian seasoning
1 24 oz can tomato sauce – divided
Slow Cooker Stuffed Peppers Directions
Creamy Salsa Chicken Ingredients
4 chicken breasts
1 cup your favorite salsa
1 package taco seasoning
1 can of Reduced Fate or Fat Free cream of mushroom soup
½ cup Fat Free or Reduced Fat Sour Cream
Creamy Salsa Chicken Directions
Sweet and Sour Chicken Slow Cooker Ingredients
2 lbs boneless skinless chicken breasts
½ small onion diced
1 red bell pepper sliced, seeds removed
1 green bell pepper sliced, seeds removed
1 tbsp minced garlic
20 oz pineapple chunks in 100% juice 1 can
3 tbsp soy sauce
⅓ cup apple cider vinegar
¼ cup water
¼ cup brown sugar
¼ tsp ground ginger
Sweet and Sour Chicken Directions
Slow Cooker Tips to Remember:
Don't use the freezer bags in the slow cooker. Simply dump the frozen ingredients in your slow cooker and toss the bag in the trash.
If you want a super, simple clean-up for your slow cooker, consider using slow cooker liners. After you have served your meal simply pull them out and throw them away and your slow cooker will be sparkling clean for the next use.
Don't overfill your slow cooker. For your slow cooker to work effectively it needs to be half to three quarters full.
No peeking! Once you get your slow cooker going the lid needs to stay on. Every time you lift the lid for a peek can add approximately 20 more minutes to the final cooking time.
Make sure that you label your freezer bags so that you know what you are pulling out of the freezer. Write your cooking directions clearly on your freezer bags as well. You never know when one of your kids or your husband might decide to surprise you with dinner, and they will need that information.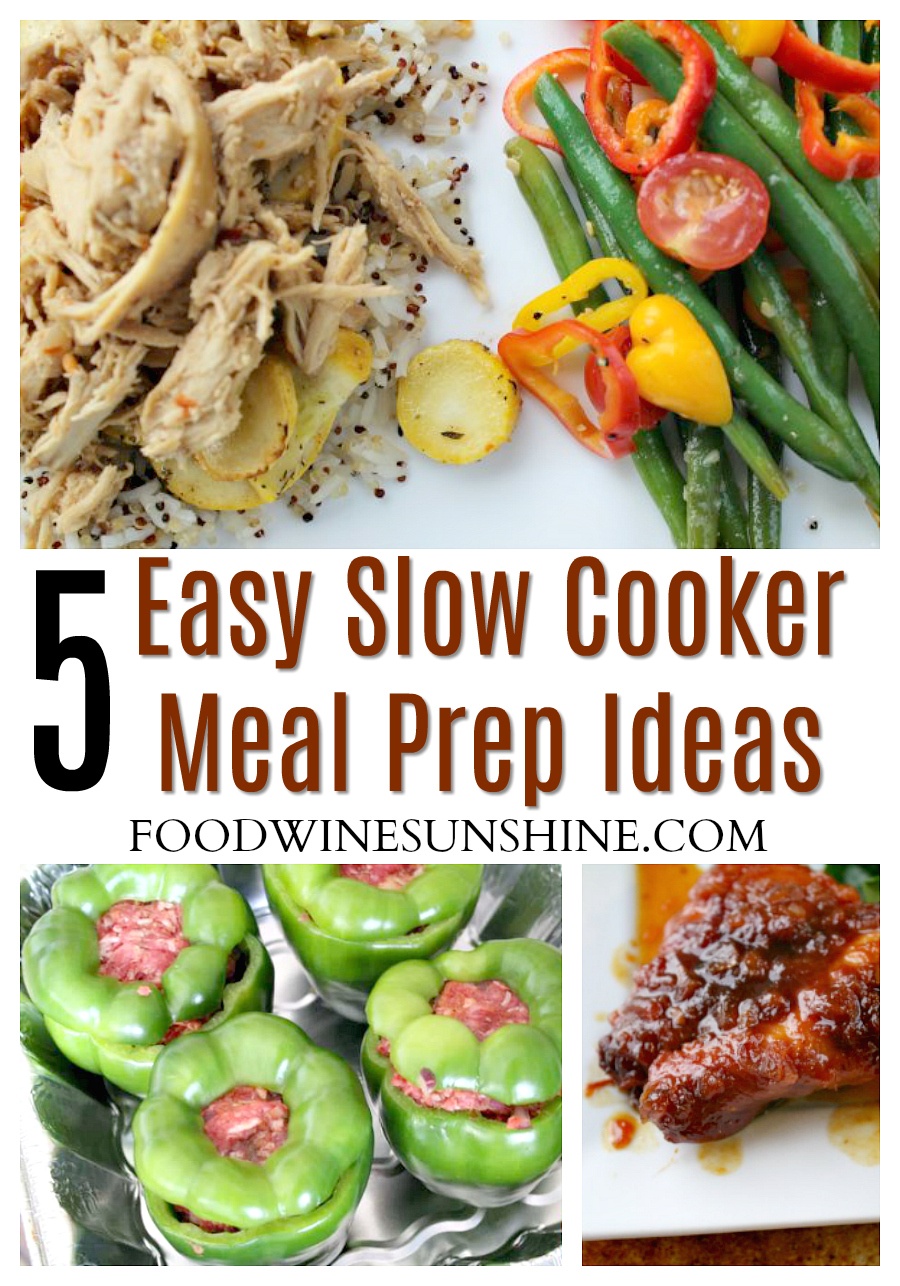 Do you meal plan? What is one of your favorite slow cooker meal prep ideas?
Check out all the delicious recipes on Food Wine Sunshine and follow on me Facebook, Twitter, Pinterest and Instagram for more FOOD WINE AND SUNSHINE.