(Last Updated On: July 8, 2021)
Prep these 5 easy freezer meals in less than an hour! Slow Cooker meals are made even easier when you prep these freezer dump meals.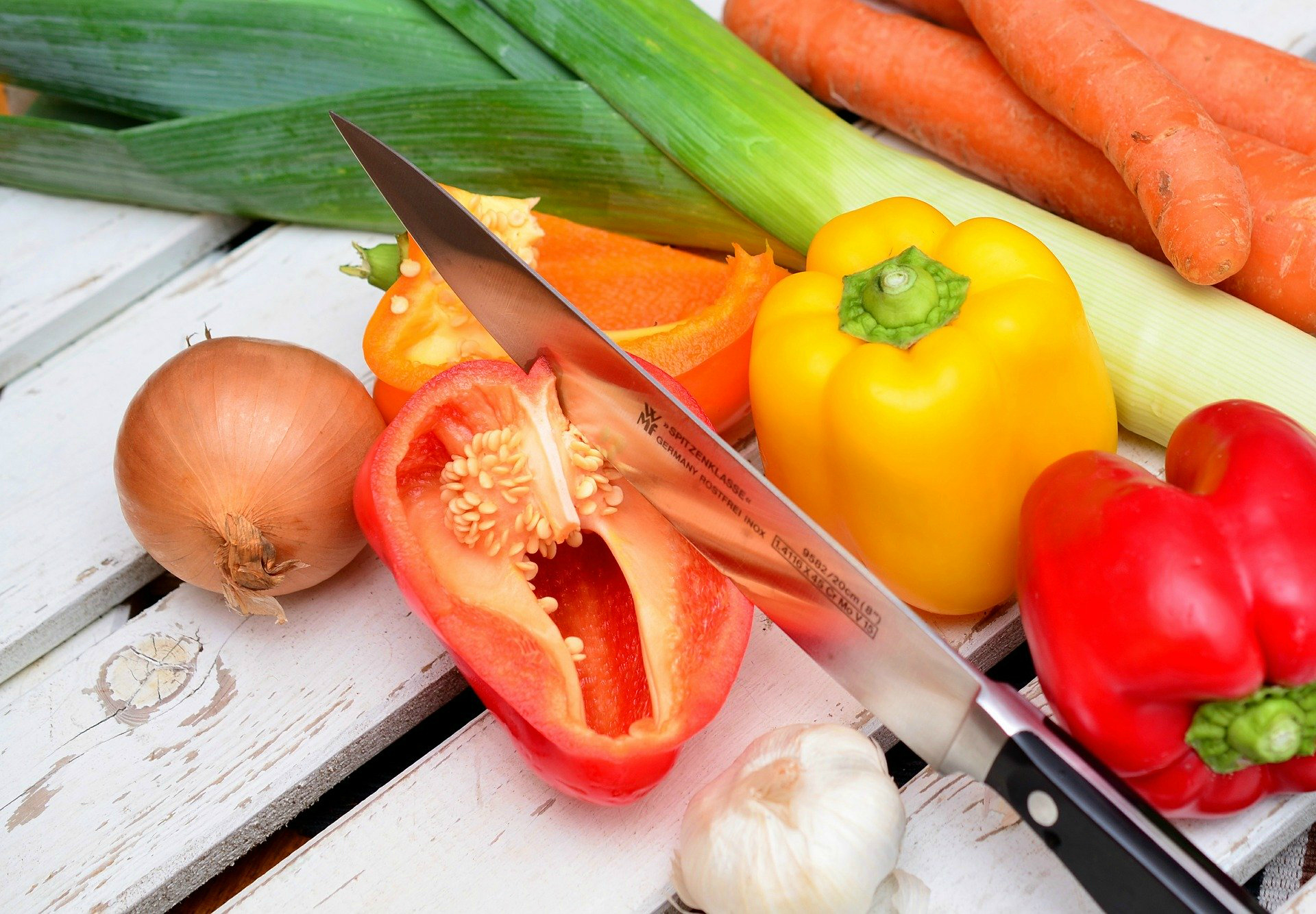 Slow Cooker Meal Ideas
Prep 5 Freezer Meals in Less Than 1 Hour
Slow Cooker freezer meals are one of the easiest ways to prepare for dinner. A slow cooker "dump meal" is when you can simply "dump" your ingredients into the crockpot and have dinner ready for your family when you are ready. Freezer meals answer the age old question "What's for dinner?" Because you already have meal options ready to go! I just love meal-prepping. I have 5 freezer dump meals listed for you below that you can assemble in an hour or less. That's right, you will have 5 dinners made in less than an hour!
Make sure that you have quality freezer bags and a good Sharpie or other permanent marker when you are preparing your freezer meals. You don't want your food to get freezer burnt due to freezer bags that are too thin. If you have a Foodsaver you might also consider using that to properly seal your meals in an airtight bag. Be sure to write your cooking instructions on the bag before putting anything in the bag, trust me, it's much easier this way 😉
For each recipe below, you will place all the ingredients into your prepared freezer bag and simply toss it into the freezer until you are ready to make them. Each recipe can be placed into the slow cooker frozen and cooked on low for 6 – 8 hours, if you are cooking it on high, I recommend approximately 4 hours, but always make sure your meats are cooking thoroughly before serving. I did link to the full instructions on each recipe so you can visit them as well though.
Now here are 5 delicious Freezer Dump Slow Cooker Meal Ideas you can prep in an hour or less:
Crock Pot BBQ Hawaiian Chicken Ingredients
4-6 boneless chicken breasts
1/3 cup of your favorite BBQ sauce
1 20 oz can pineapple chunks – in 100% juice
1/3 cup soy sauce
¼ cup brown sugar
1 tbs corn starch
Crock Pot BBQ Hawaiian Chicken Cooking Instructions
Zesty Italian Chicken Ingredients
4 chicken breasts
1 can 98% fat free cream of chicken soup
1 package reduced fat cream cheese cubed
1 package zesty Italian dry seasoning
Zesty Italian Chicken Cooking Instructions
Lazy Man's Stuffed Cabbage Ingredients
1/2 head shredded cabbage – Medium size
1.5 lbs uncooked lean ground beef
2 14.5 cans diced tomatoes – I used the garlic and onion variety
1 red onion – diced * you can use yellow onion if you prefer
1 tsp minced garlic
1 can of tomato soup
1 cup Minute Rice – I used Brown rice
Lazy Man's Stuffed Cabbage Instructions
Ranch Chicken Ingredients
1.5 – 2 lbs boneless skinless chicken breasts
1 packet Ranch Dressing powder
1 can healthy request/low-fat cream of mushroom soup
½ cup low-fat or skim milk
Slow Cooker BBQ Chicken Ingredients
1½ – 2 lbs boneless skinless chicken breast
1 bottle your favorite BBQ sauce we used Sweet Baby Rays
¼ cup Apple Cider Vinegar
¼ cup brown sugar
1 tsp garlic powder
Slow Cooker BBQ Chicken Instructions
Just pull a bag out to thaw the night before in the fridge and then throw it in the crock pot the next morning (you can also put your freezer dump meal in the crockpot frozen, it will just increase your cooking time). Add a salad or a simple side to your freezer dump meal and you have a delicious and flavorful meal with very little prep time.
Here are a few slow cooker tips to keep in mind:
It's important to always check your food for proper cooking times and temperatures. Actually, it's important to do this with any form of cooking.
You can safely cook frozen meat in your slow cooker, but if you don't like the idea of that place your bag in the refrigerator the night before to thaw.
If you are having a hard time getting your slow cooker clean, soak it overnight with ½ of a dryer sheet and it will wipe right off in the morning. You can also use a crockpot liner for easy clean-up.
Never put the freezer bag in the slow cooker, dump the ingredients inside and toss the bag in the trash.
When freezing your dump meal, try to make sure that the contents are shaped in a way that will fit easily inside of your slow cooker.
Looking for more freezer dump meal recipes? Here are 5 more slow cooker meal ideas that you can prep in an hour or less.
What is one of your favorite slow cooker meal ideas?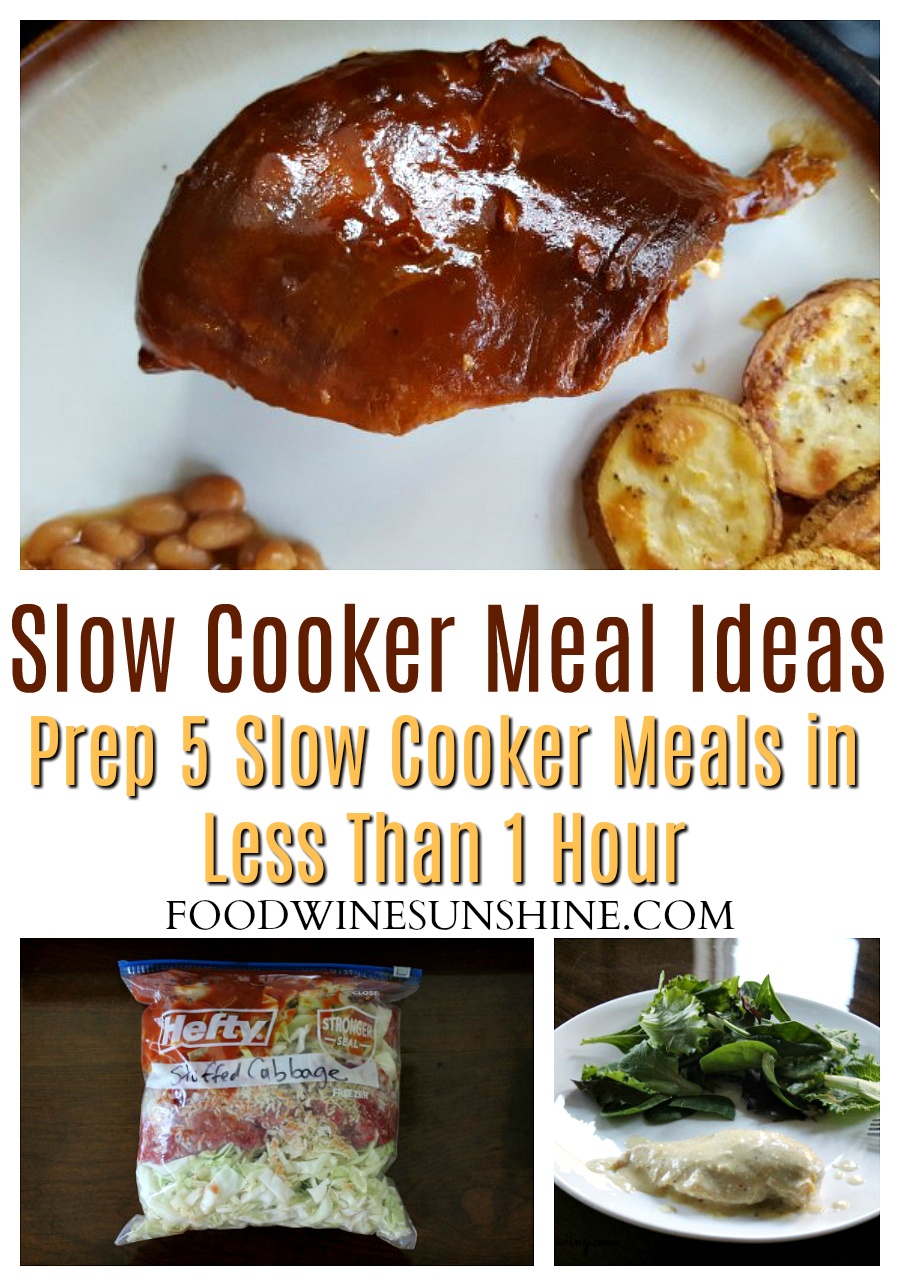 And while you are at it, check out all the delicious recipes on Food Wine Sunshine and follow on me Facebook, Twitter, Pinterest and Instagram for more FOOD WINE SUNSHINE.