(Last Updated On: September 4, 2020)
Disclosure: This is a sponsored post. All holiday cheer and opinions are 100% my own!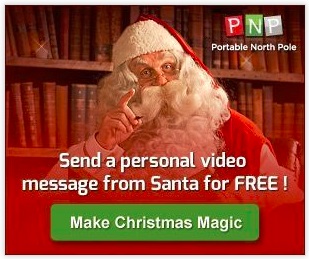 Portable North Pole – FREE Video Messages From Santa!
I LOVE the Portable North Pole. It is a tradition that I do for the kids every single year. Why? Well, it's a personalized FREE video from Santa himself! PNP is an enchanted portal that brings Santa Claus into every home around the world to delight children and families. It takes only a minute or so to create and the kids absolutely love it. In fact, the kids are out of school next week, so they will be getting their 1st video then! Then a phone call will be in order 😉
What is the Portable North Pole?
There are plenty of ways to share in the magic for free and the elves have been busy working to make PNP easier to use and extra personalized. There is a mobile version (compatible with Apple and Android devices) so you can carry the magic of Santa in your pocket, creating personalized video messages and calls on the go. Which is great for those meltdowns at the restaurant or mall 😉 Or when they get off the bus and tell you that they got in trouble for not paying attention in class…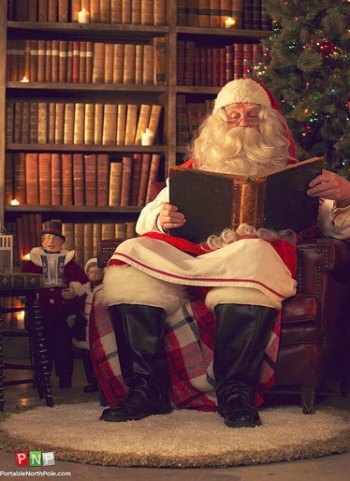 Oh and the Verdict Machine is powered by a pedaling elf who will keep the kids entertained while they wait to learn if they're made the Naughty or Nice list this year, and the Classic video includes funny footage of the elves as they get in trouble while doing their daily chores.
Here is part of my daughter's from the past 🙂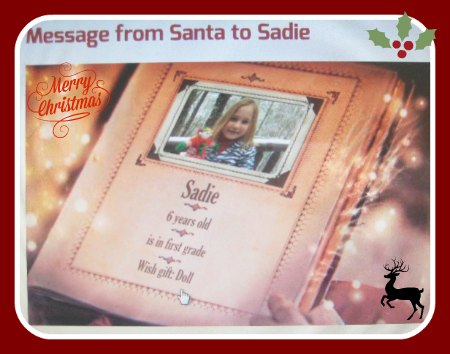 You will notice that you can personalize your FREE video with pictures, names, and even a wish list!
PLUS, in the true spirit of giving, the PNP team has pledged to donate 5% of all web sales to kids hospitals in the purchaser's region. I love a company that gives back..especially to children!
Kids and young-at-heart adults will love this fun and personalized experience from the PNP!
Get started on your Portable North Pole Experience
There are plenty of things to do for FREE over at the PNP, but if you would like to purchase any of the upgraded options like the Phone Calls or Premium Video, I have a PROMO CODE FOR YOU!
Use Portable North Pole Coupon Code BLG20PNP to get 20% off for web or mobile users
While you are at it – stay up to date with me too Find Food Wine Sunshine on Facebook, Twitter, Pinterest, and Google +.
Merry Christmas and Happy Holidays!