(Last Updated On: December 7, 2020)
The kids will love making this easy Christmas craft this holiday season! These Paint Swirl Ornaments are a perfect holiday gift idea too, handmade with love.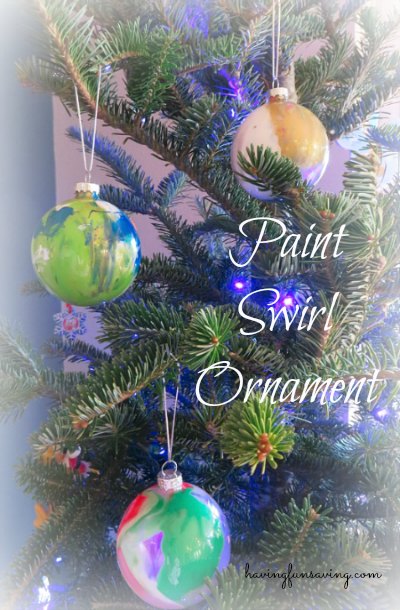 Paint Swirl Ornaments Kids Craft
My mom came to visit us for the weekend and did a craft with the kids for beautiful glass Paint Swirl Ornaments. It is very easy and the ornaments end up looking like hand-blown glass ornaments!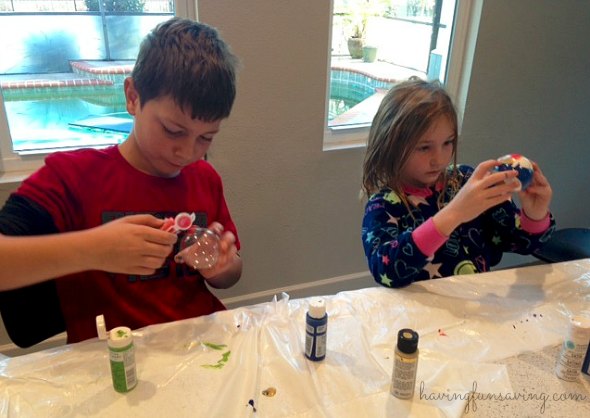 What You Need To Make Paint Swirl Ornaments:
Glass (or plastic) clear ornaments – they are on sale just about everywhere right now (we got ours for $5 for 6)
Acrylic Paint – Poster and Tempera Paint will eventually crack
What You Do To Make Paint Swirl Ornaments:
Cover your working station – we used trash bags!
Take the top off the ornament
Put a small amount of ONE color at a time into the bulb
Swirl/move the ornament around to get the paint to move
Apply as many colors as you would like and make sure to do just one color at a time
Place ornaments in up right position (back in package, in a cup etc). to allow the paint to completely dry – overnight is a good time 🙂
Once paint is dry you can put the ornament top back on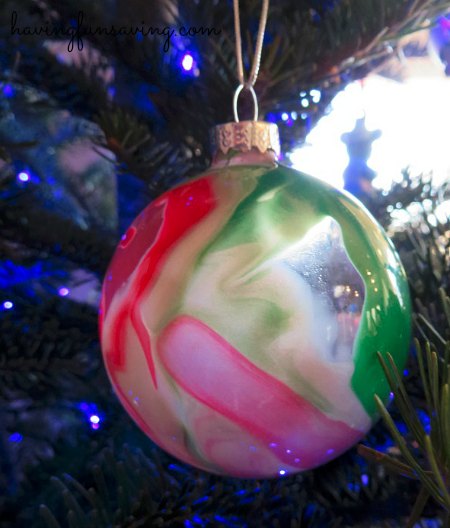 If too much paint gets into the bulb, you can turn the bulb upside down to drain out some of the excess paint. This will allow it to dry better and it will not affect your beautiful bulb!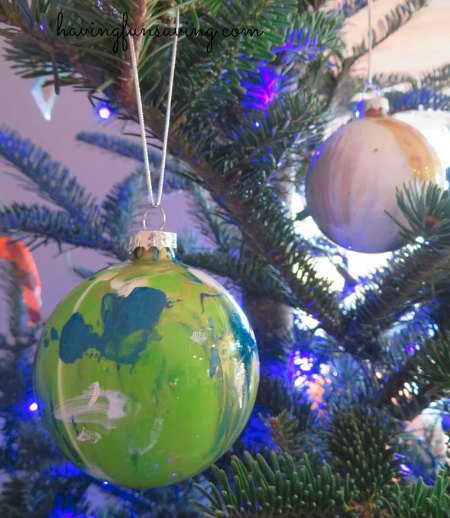 As I mentioned, my mom made these with the kids and they gave them to my husband and I for Welcome Home gifts from our weekend away 🙂 These will be ornaments that we will cherish forever!
These Paint Swirl Ornaments would also make for perfect gifts.
Looking for some more Christmas Crafts?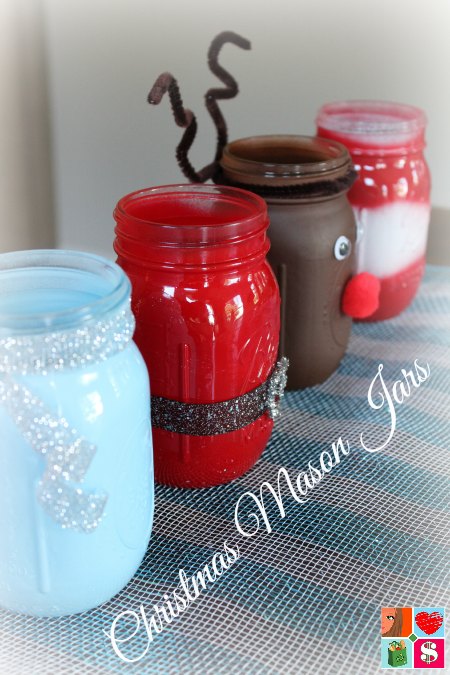 Christmas Mason Jars Tutorials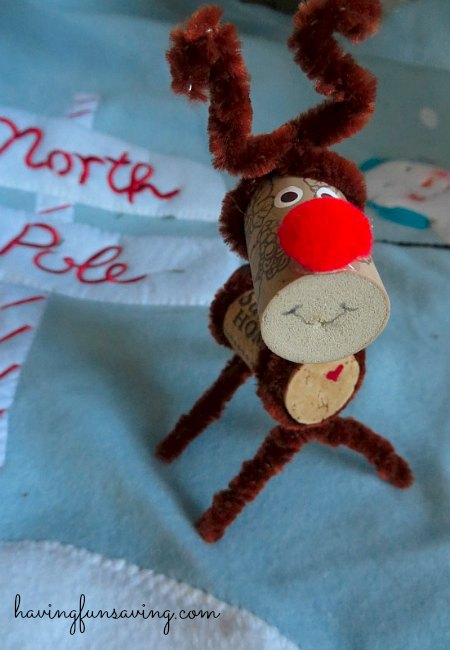 Happy Holidays!
Check out Food Wine Sunshine on Facebook, Twitter, Pinterest, and Instagram for helpful tips, healthy recipes, and more.