(Last Updated On: February 13, 2023)
Here are some tips for How To Pair Food With Sparkling Wine and Champagne. Grab a glass of bubbly and learn which foods go best with this delectable wine! Cheers!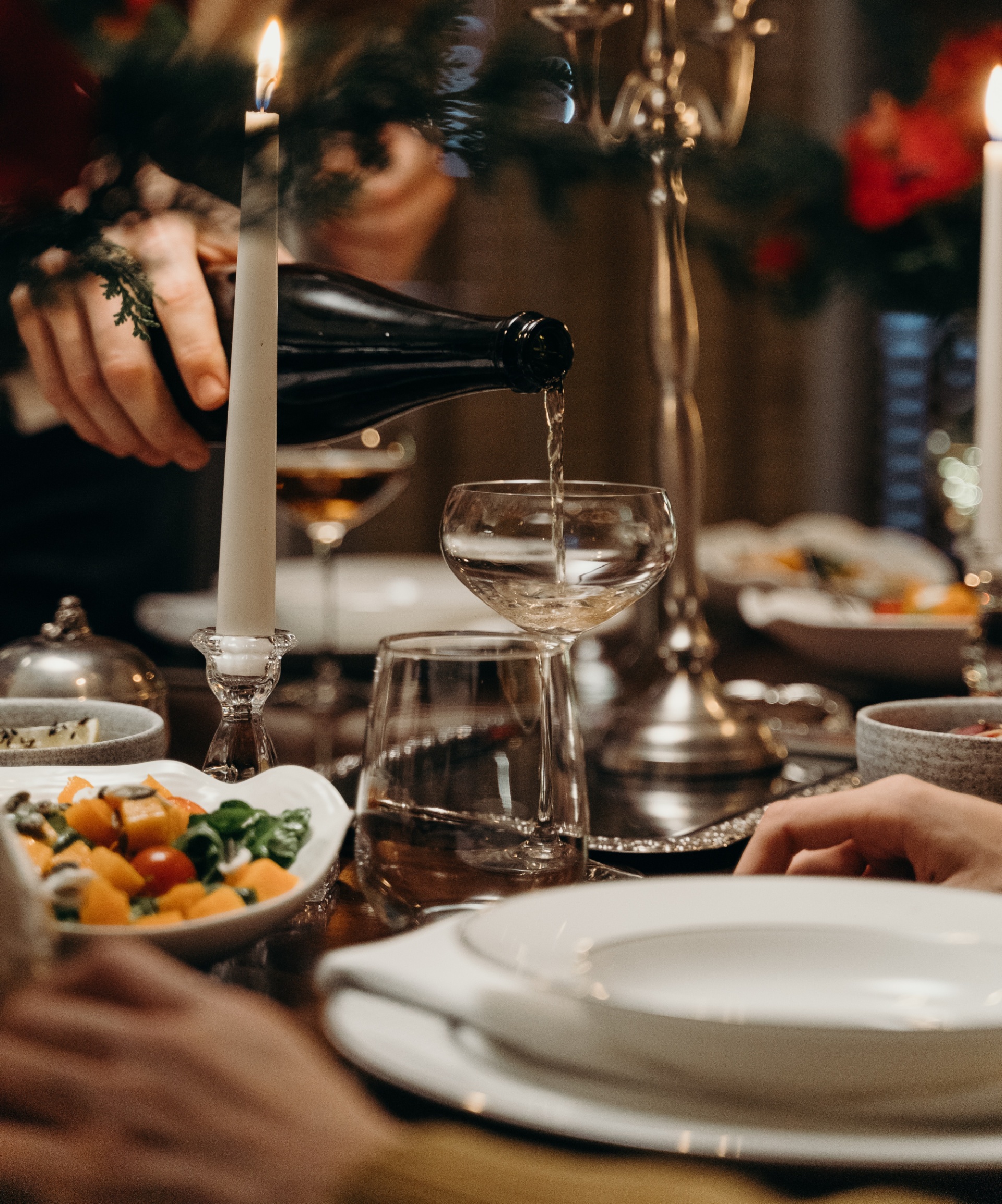 Tips For How To Pair Food With Sparkling Wine and Champagne
In the Champagne region of France, sparkling wine is believed to pair well with any food; the carbon dioxide bubbles (estimated at 49 million per bottle) make great natural palate cleansers and may assist in ensuring that strong flavors do not become too overpowering. Still, few would enjoy a super-sweet champagne with a savory main course or appreciate a glass of extra brut (read extremely dry) sparkling wine with a delectable dessert. Keeping a few simple rules in mind when menu-planning will perfect any party experience.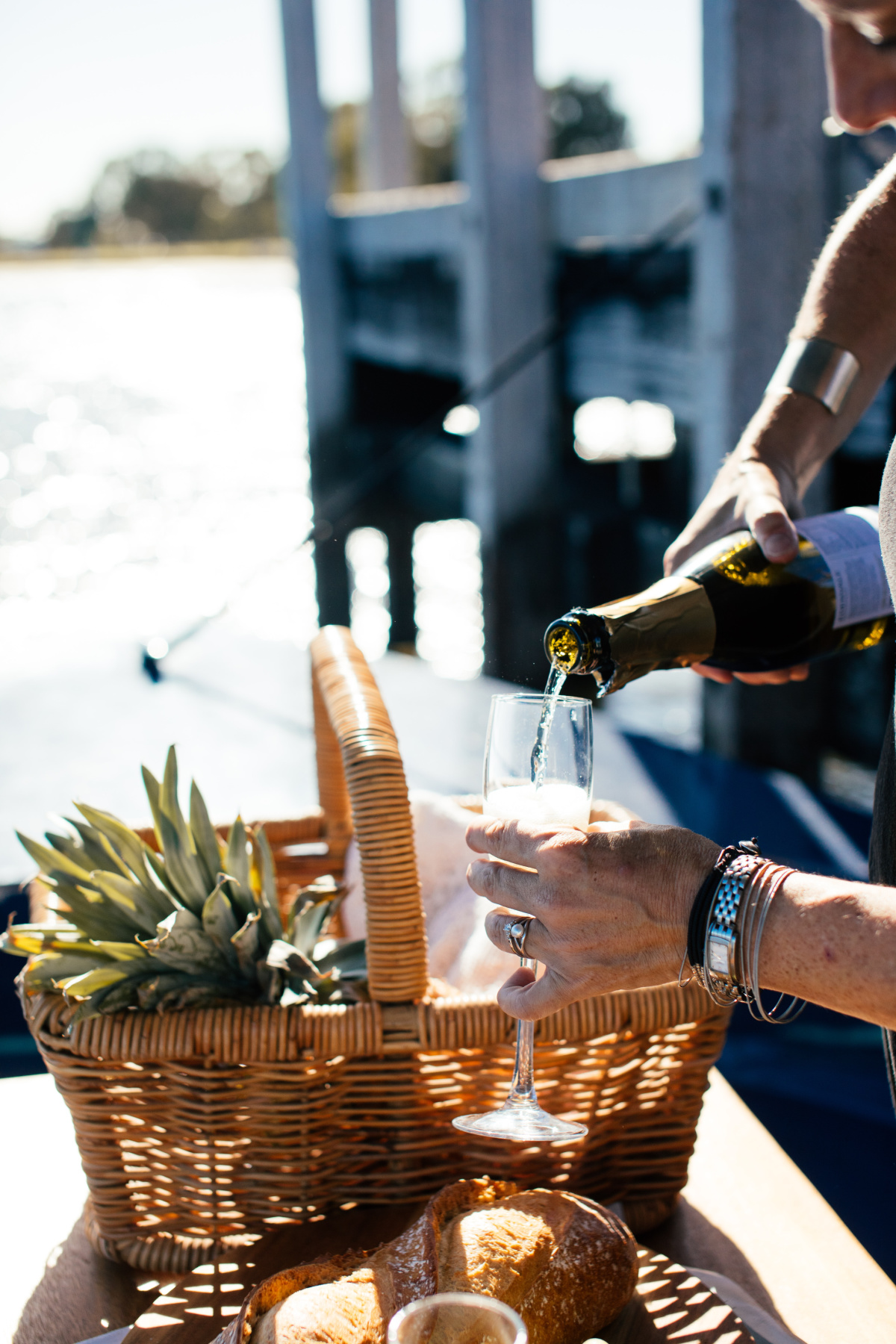 Sparkling Wine as an Aperitif
Champagne and sparkling wine are traditionally served before the main meal, along with a variety of appetizers. The light, the simple fare will pair well with almost any sparkling wine; but there are some variations in compatibility.
True French champagne may be produced legally from only three types of grapes. If the label says "blanc de blanc," the wine contains only chardonnay; "blanc de noir" denotes a wine made with grapes of the pinot noir and/or Pinot Meunier varieties. Blanc de noir champagnes will go well with a great number of disparate before-dinner foods, including soft, mild cheeses, smoked salmon, caviar, and scallops, shrimp, or other shellfish. Blanc de blanc's intense effervescence is surprisingly refreshing when paired with sushi, creamy soups, or any strongly flavored Asian dishes.
Several sources recommend simple, relatively inexpensive snacks like potato chips or gourmet flavored popcorns as an ideal complement to champagne.
Sparkling wines not produced in the Champagne region of France will have markedly different flavors than true champagne brands such as Veuve Clicquot or Möet & Chandon. Sparkling wine from Spain is called "cava." It generally goes well with any type of Spanish or Mediterranean food, and its flavor is not at all spoiled by heavier fried cuisine. Tapas, salty nuts and smoked cod dishes are considered excellent companions to cava. Look for the words "Brut Nature" on the label if you want a very dry wine; cava labeled "extra dry" is actually a bit sweet on the palate.
Italian sparkling wines (called prosecco) are often light-textured but heavily fruity; they are best paired with salads or appetizers containing prosciutto, melon, and mild cheeses.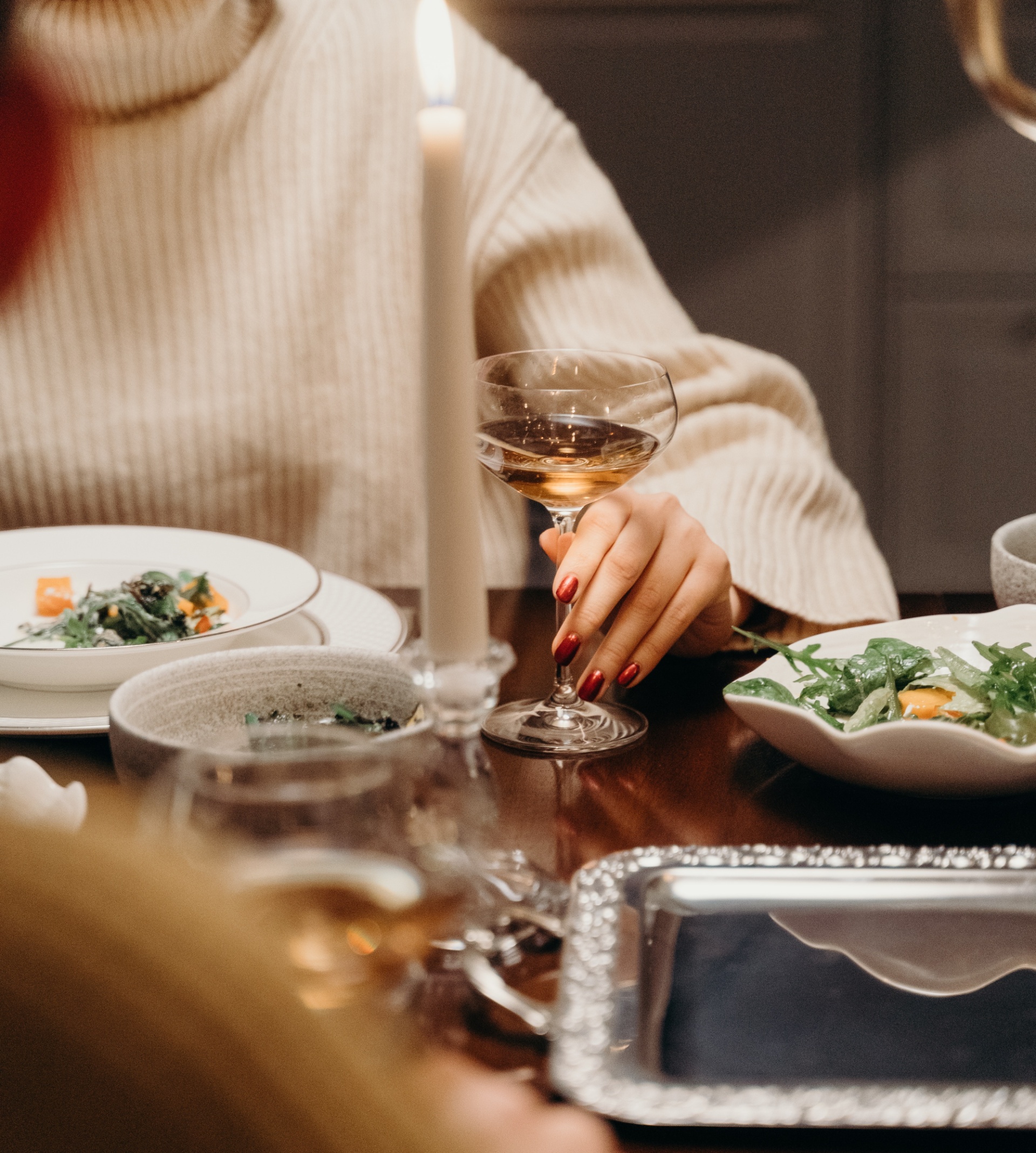 Sparkling Wine with Main Courses
Roast chicken, oysters, and most white fish dishes are superbly enhanced by the acidity of champagne. French champagne best accompanies foods that are seasoned lightly, without heavy sauces (the exception being overtly salty treats, which taste terrific with most dry champagnes). Potato croquettes with Parmesan cheese are supposed to make a pleasing side dish for brut varieties.
American and other European sparkling wines have much more evident fruit flavors than their delicate French cousins and are thus usually better-suited to pungent fares such as Thai or Cajun. Roasted veggies are especially recommended as an accompaniment to prosecco.
Some experts simply recommend any Brut Rosé champagne as an ideal complement to most main courses.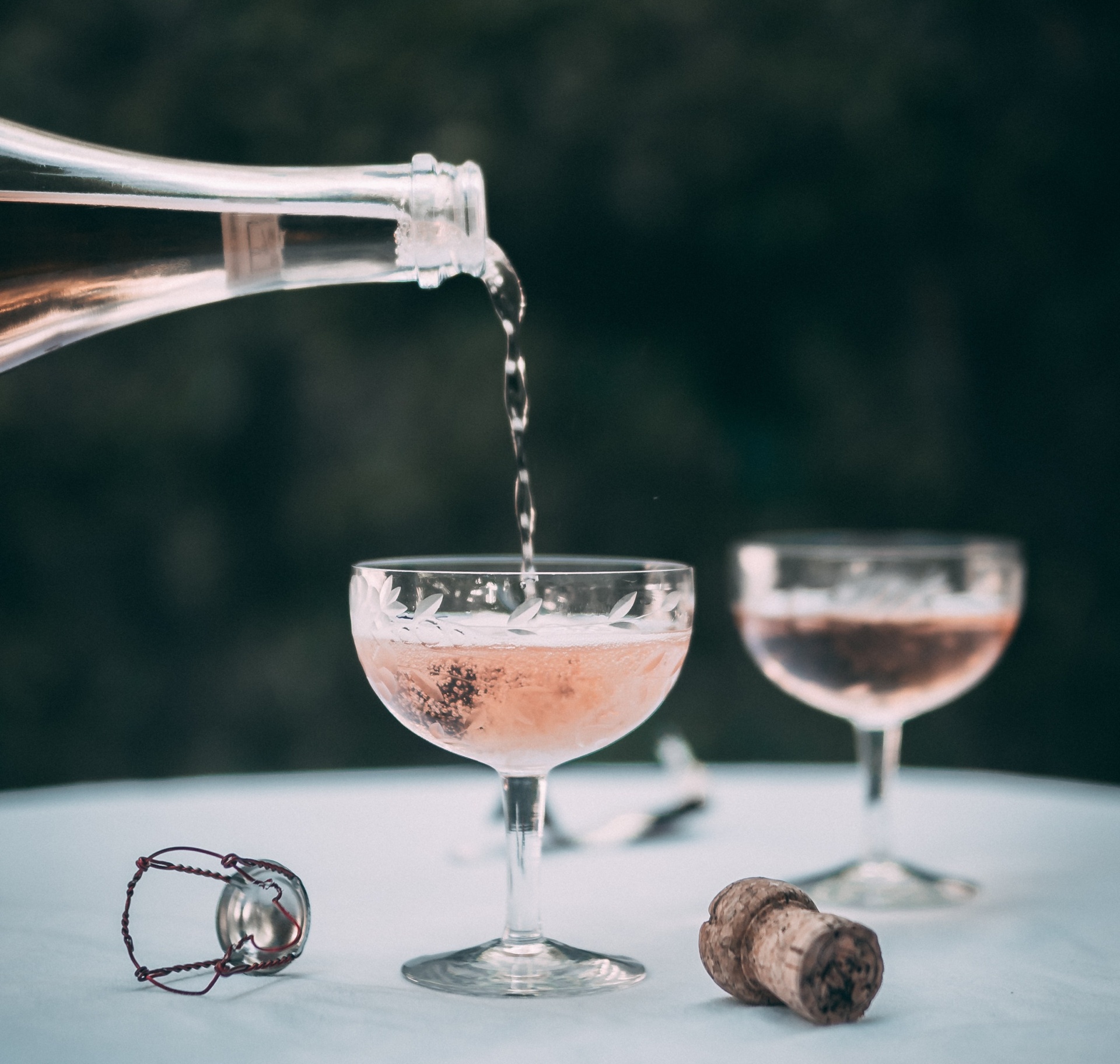 Sweet Champagnes and Sparkling Wines with Dessert
Examples of wonderfully sweet champagnes include Möet & Chandon Nectar Impérial and the Nectar Impérial Rosé. Such wines pair well with meringues, gâteaux, and simpler after-meal treats like butter cookies and ices. Rosé sparkling wines are said to be very good with red berry desserts in particular.
Always try the wine before serving it to guests, of course; it should be at least a shade sweeter than the dessert, or risk leaving an unpleasant bitter taste in the mouth. Some people prefer serving these types of champagnes or sparkling wines as a substitute for dessert since their high sugar content makes them a satisfyingly sweet end to any meal.
The inexpensive Asti types of Italian sparkling wine actually go quite nicely with many different desserts, including fruit and cheesecake. Remember that extremely rich chocolate desserts almost always pair best with a still red wine, no matter how enticing or luxurious the combination of champagne and chocolate might appear!
How do you typically enjoy a nice glass of champagne or sparkling wine? What is one of your favorite pairings?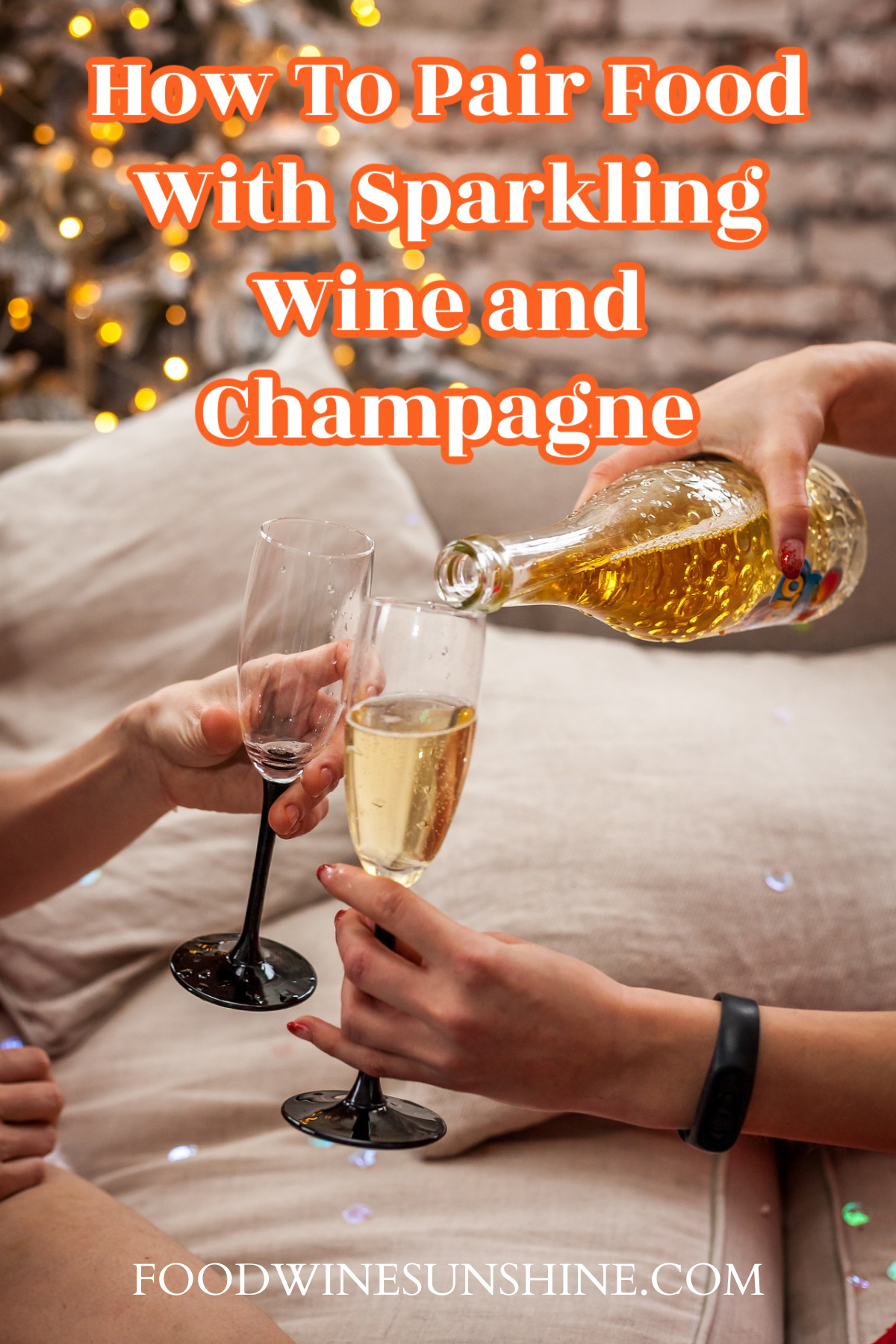 Be sure to check out Food Wine Sunshine on Facebook, Twitter, Pinterest, and Instagram for more wine tips, cocktails, healthy recipes, and fun things to do.