(Last Updated On: March 22, 2020)
If you are visiting the Emerald Isle, a visit to Dublin is on your travel itinerary. Be sure to add these free things to do in Dublin to your travel plans. Save your money for the food and lodging!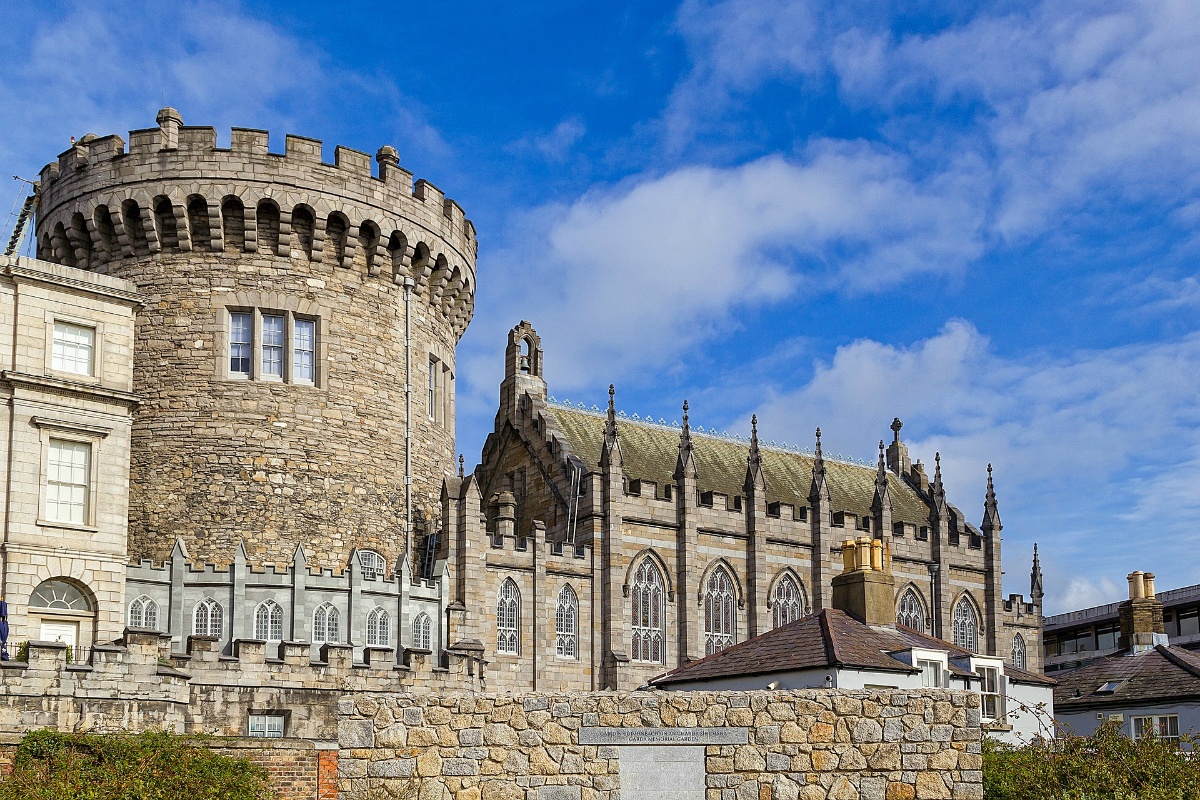 Top 12 Free Things To Do In Dublin
As the capital of Ireland, Dublin is the country's most visited city. This tourist hotspot is known for hosting popular sports teams, historical landmarks, and of course, Irish pubs. Since Dublin is one of six UNESCO world literature cities, you may even get to catch a book festival during your visit. There's truly something for everyone to enjoy in Dublin!
The average tourist spends $116/day in Dublin, with a good portion of that money going towards food and drinks. If you plan to visit in March, though, you should expect your trip to cost far more due to the country's popular holiday, St. Patrick's Day. Thankfully, you will find plenty of free things to do in Dublin for those who want to save money. If you're smart about your spending, your trip to Dublin could cost as little as $44/person/day! Save your money for the food, Guinness, Irish whiskey and lodging 😉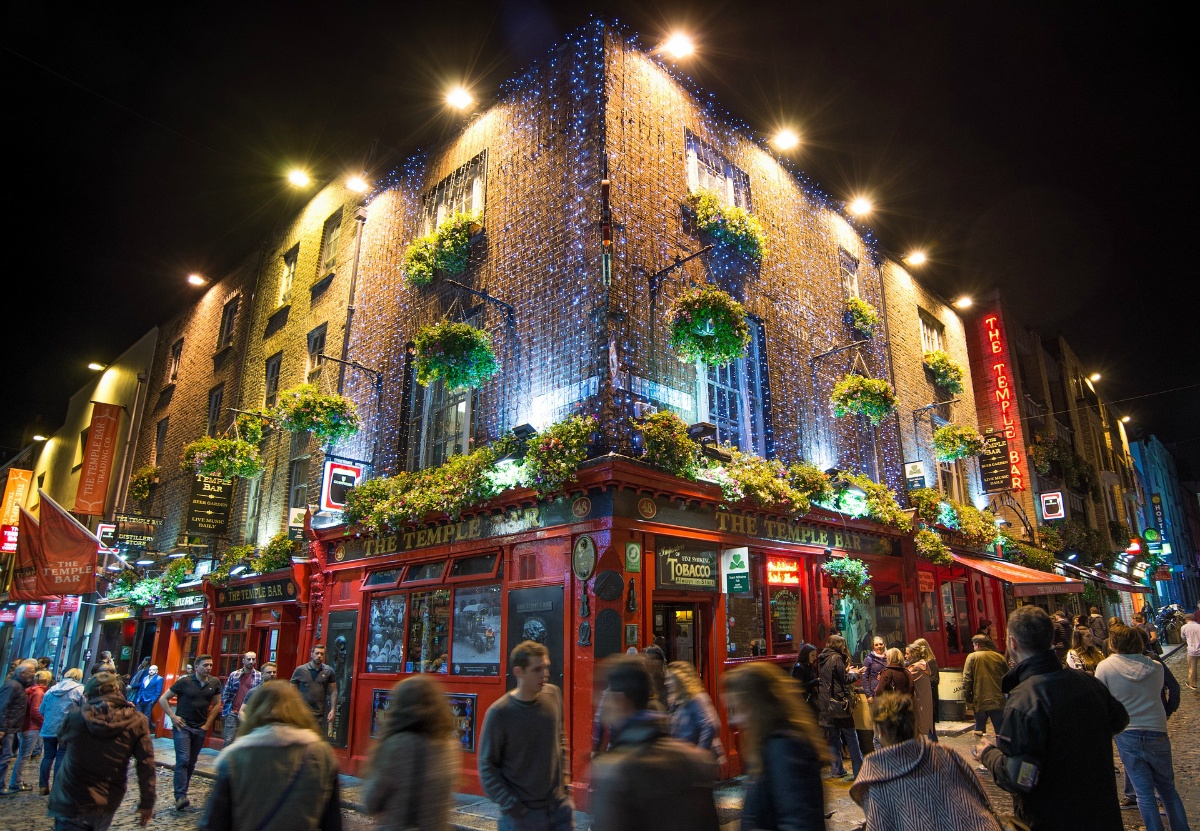 Best Free Things To Do In Dublin
Walking tours are a great way to see many landmarks in just a few hours, especially if you'd rather not navigate the city alone. On this three-hour walking tour, you'll learn about Dublin's history as you visit Temple Bar, the Dublin Castle, Trinity College, and more. Book a tour for your first full day in Dublin to get properly introduced to the city! The Temple Bar is one of the most iconic bars in Dublin and the famous Dublin Castle has over 800 years of Irish memories encapsulated within its walls, both are a must see while visiting Dublin.
This tour of Dublin is free, though tips are encouraged. You can usually choose between three start times, and the tours are given in English or Spanish.
Trinity College is home to a museum that intersects art with science. Each year, the Science Gallery announces different "seasons" that feature themed exhibitions and events. The topics change up every few months, keeping things exciting for those who have visited before. Stop by to explore interesting topics like outer space, computer systems, and boredom!
The Science Gallery is always free to visit. While the college is setting up new exhibitions, it may be closed for a few days. Be sure to check their schedule to see the date ranges for each exhibition.
Three of the National Museum's four sites are in Dublin – within the city, there's an archeology building, a natural history museum, and a decorative arts building. Each of these buildings have something different to offer, so they're all worth checking out. Even if you don't visit the temporary exhibits, you can spend the whole day at the three museum sites!
Admission to any of the National Museum of Ireland's sites is free, with the exception of some special exhibitions. Be advised that roughly half of the archeology museum is not wheelchair accessible, as well as the Mammals of the World exhibit at the natural history museum.
The building that hosts the Irish Museum of Modern Art used to be a hospital. Now, you'll find a permanent collection of over 3,500 works here. There are also a few temporary exhibits at the museum that cover modern themes, since most of the permanent collection's works date back to the 1940's. Young and old art enthusiasts will love exploring this three-floor gallery!
There is never a ticket fee for the Irish Museum of Modern Art's permanent collection, but you'll need to buy tickets for special exhibitions. On Tuesdays, however, all paid exhibitions are free. It's still advised to book your spot in advance for special exhibits, even when they're free.
This family-friendly art gallery hosts free children's workshops on Sundays. During these 2-hour events, your kids can also take a tour of the gallery that's geared towards them. Even if you're not visiting Dublin with kids, there are plenty of reasons to check out the National Gallery of Ireland. Without spending a single euro, you can see 16,300 works, including those by Picasso, Titian, and Monet!
The National Gallery of Ireland is free to visit, and their daily tours are also free. Some special events require a ticket purchase, but not all do. You don't need to buy tickets for the drop-in workshops or Highlights tours, but you should check online to see if other free activities require bookings.
If it's nice outside, stop by the National Botanic Gardens to see the glasshouses and exhibitions. There are two locations in Ireland, but the Glasnevin garden is in Dublin. Within the glasshouses, you'll find magnificent trees, beautiful orchids, and even some cacti. While interpretive tours aren't free, the botanic gardens and glasshouses don't charge an admission fee.
Glasnevin is open every day except for Christmas. Opening hours vary by season, but the gardens are open from 9:00am-5:00pm on summer weekdays and 10:00am-6:00pm on weekends and holidays. During the winter, Glasnevin is open until 4:30pm.
The Chester Beatty Library sits within the Dublin Castle in an area that doesn't charge an admissions fee. This museum is home to more than just prints and manuscripts – you'll also find woodwork, textiles, and other art forms. Within the exhibits, you can see even more global artifacts, including some with religious significance. While you're exploring the public castle grounds, stop by to see some fascinating works!
In addition to free admission, the Chester Beatty Library also hosts free tours. Their Conversations on Art tours are specifically geared towards visitors with dementia, and their language tours accommodate those who don't speak English.
There are more departed Dubliners in the Glasnevin Cemetery than there are current residents in the city. This site is high on genealogy buffs' bucket lists, but anyone can immerse themselves in the stories of the 1.5 million people buried here. You'll also find monuments dedicated to Ireland's most prominent figures, like Arthur Griffith and Luke Kelly. If you like exploring cemeteries, you need to check out this one!
The Glasnevin Cemetery also has a museum, though you'll have to pay to enter. The cemetery itself is free.
Phoenix Park is home to wild deer, monuments, and gardens that have earned it a prestigious Green Flag award. You'll also find a prehistoric burial chamber that dates back 5,500 years, along with the cross that was built for Pope John Paul II's speech at the park. A visit to this family-friendly attraction is a great way to spend a few hours!
Phoenix Park is open 24/7, but the visitor's center is open from 9:30am-6:00pm.
Dollymount Strand
Most people don't expect to find a beach in Dublin, but Dollymount Strand is a popular summer spot for locals. This coastal spot has dunes and sand, perfect for sunbathing and exploring. You can also swim in the beach's water when it's warm enough. If you're looking to get away from the bustling city, stop by and unwind a bit!
Officially known as the Liffey Bridge, this cast iron pedestrian bridge was built in 1816. In fact, it is the first pedestrian bridge to span over the River Liffey. It was originally called the Ha'penny Bridge because pedestrians had to pay (a "halfpenny") to cross the bridge. The Liffey Bridge is one of the main structures that identify Dublin and definitely one of top free things to see in Dublin.
Saint Patrick's Cathedral is the National Cathedral of the Church of Ireland. Founded in 1191, it is the largest church in Ireland. Saint Patrick's Cathedral has been a place of spiritual encounters for countless generations, worship is still practiced here regularly and tours are offered. Free events are also offered on select days and times such as; concerts, education workshops, drama shows. If you would like to do the self-guided tour of this historic church, prices start as low as €7.50 for adults and €6.50 for students and children.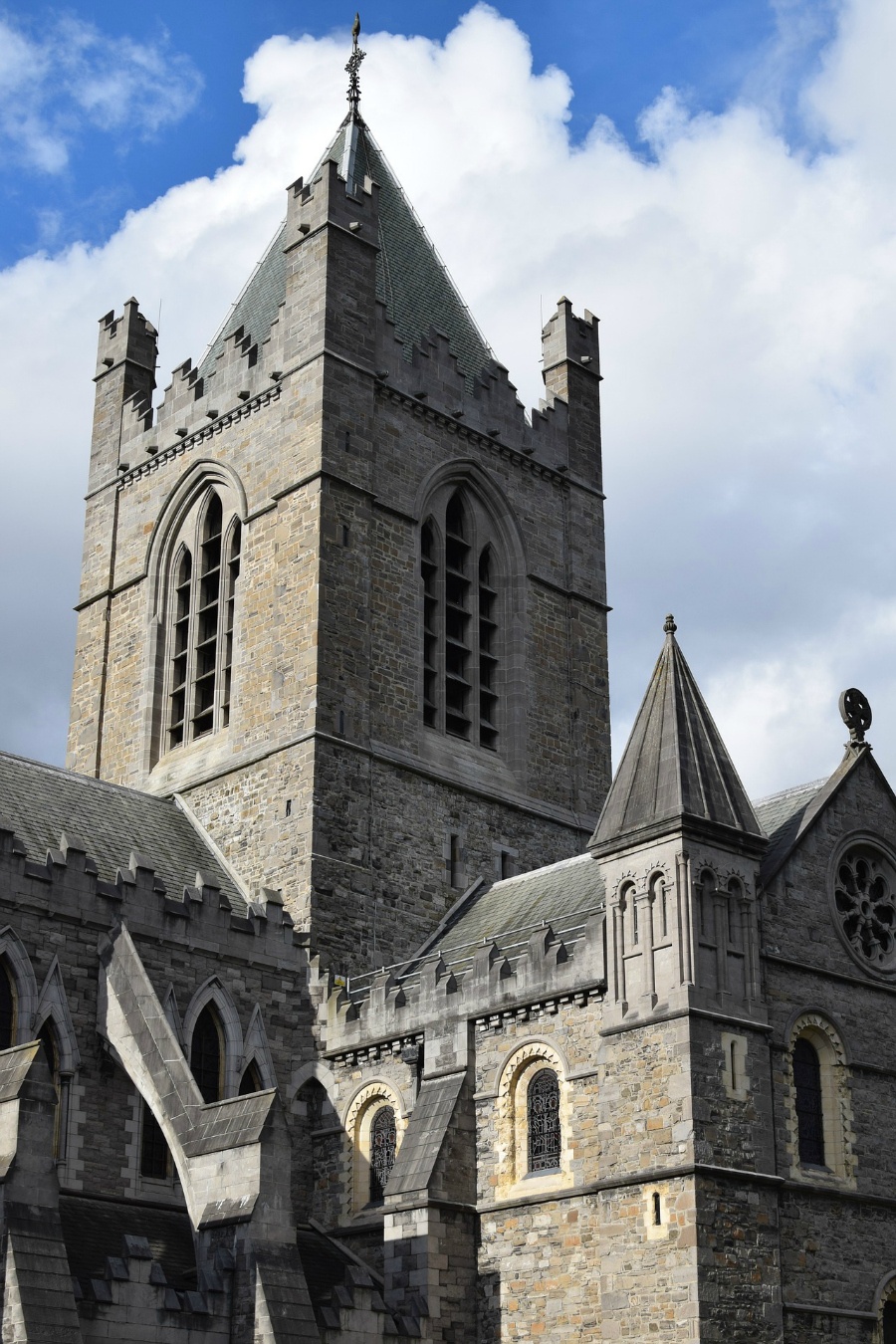 Dublin is an exciting city that has plenty to offer. Whether you're visiting for St. Patrick's Day or during the off-season, you can make a trip here affordable by sticking to free activities. Having fun in Ireland isn't just about luck – it's about smarts, too!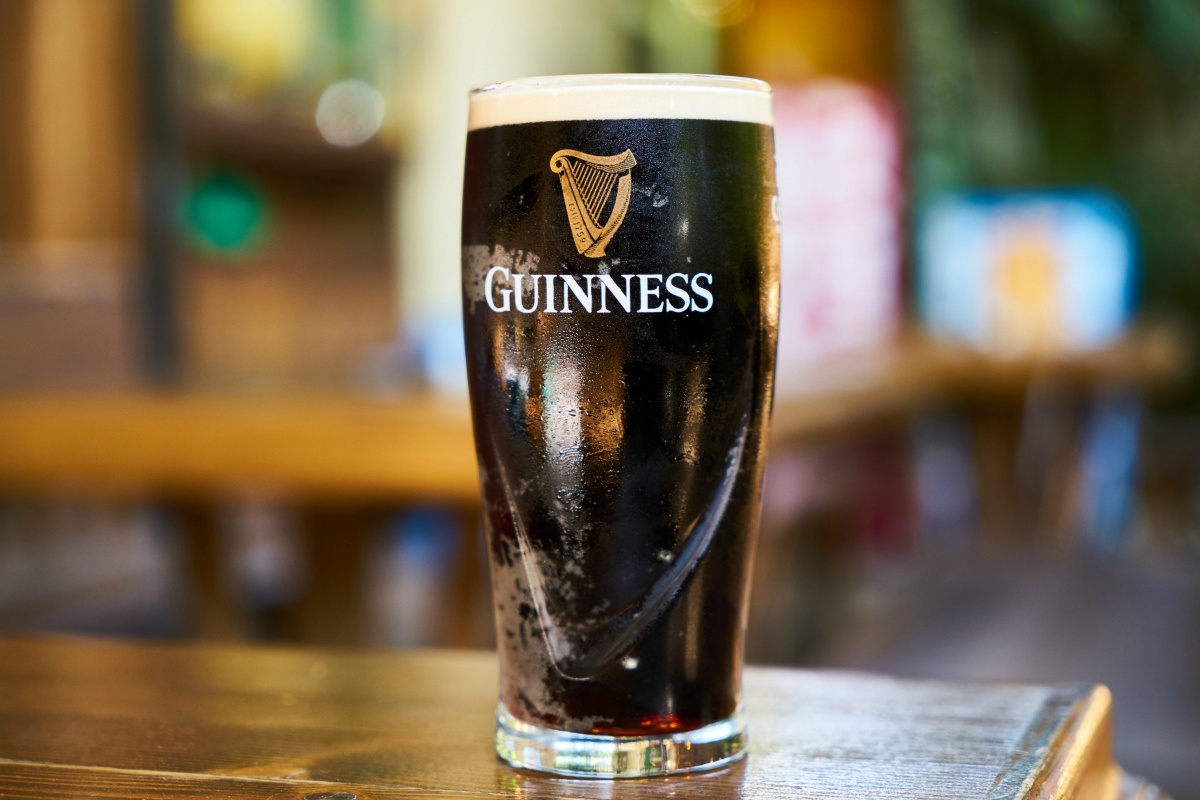 While these next two things to do in Dublin are not free, no trip to Dublin would be complete without a taste of Irish history:
Whether you love Guinness or not, this 7 floor storehouse is definitely one of the top things to do in Dublin. Guinness, after all, is Ireland's most iconic beer. Learn the history of this Irish beer, enjoy the panoramic views from the Gravity Bar and experience the unique taste of Guinness.
Guinness Storehouse tour prices for adults start at €19.50 and include a pint of the famous Guinness. If you have the kids with you, they will get a free soft drink. Kids 6 and under are free, while 6 – 12 are €5.00.
The Guinness Storehouse is open from 9:30 AM – 7 PM, with the last admission at 5pm, and during the summer they are open until 9 PM with last admission at 7 PM.
Another iconic Irish drink is whiskey, of course. See where it all started at the birthplace of Irish whiskey in Dublin. In 1780 John Jameson opened the doors of the Jameson Distillery Bow St. and today you can still come in and enjoy a premium whiskey tasting experience, get a distillery tour, learn how to blend your own take-home whiskey, master the craft of whiskey cocktail making here in our home or draw whiskey straight from a Jameson cask in Dublin's only live maturation warehouse.
The tour costs €25 for Adults and €19 Students and guests 65+. The 40 minute tour concludes with a comparative whiskey tasting and a free Jameson drink in JJ's Bar.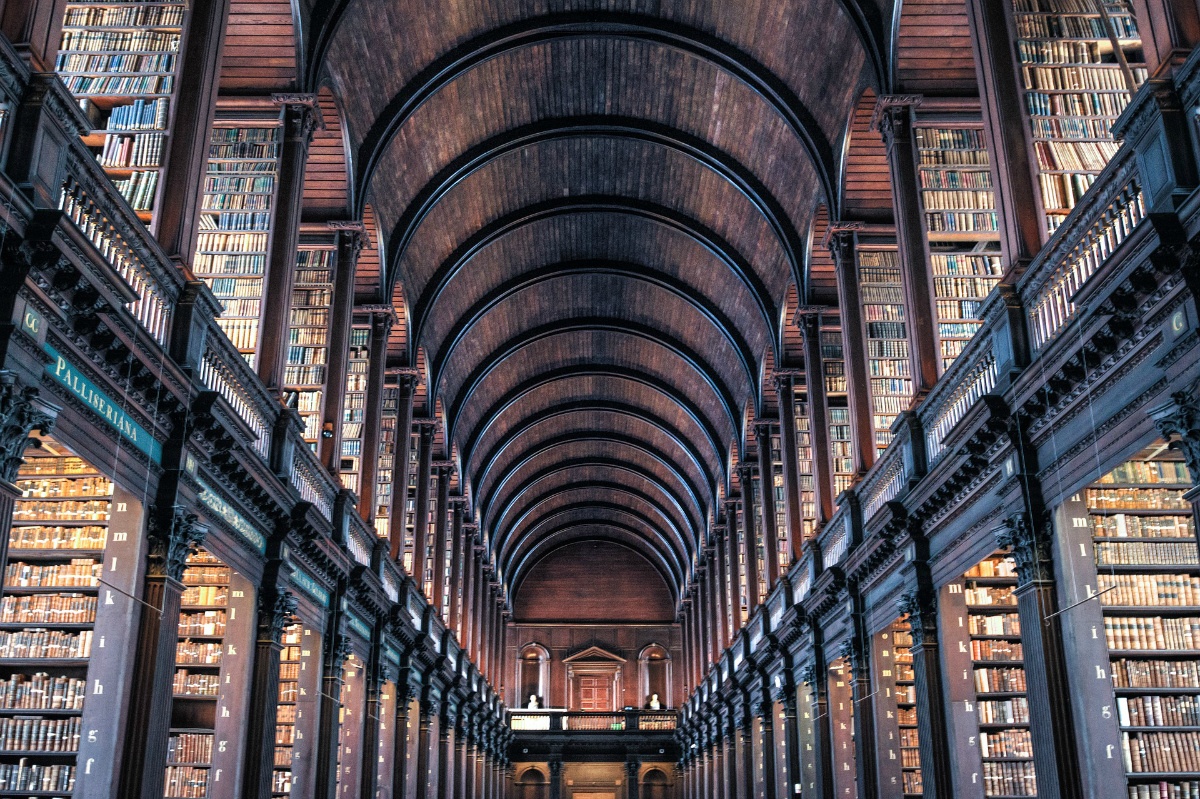 If you are planning your trip to Ireland during March or the summer months, expect it to a bit more crowded. Consider visiting Dublin during the non-peak season (September – November) to really get the chance to immerse yourself into the beauty of the Emerald Isle and save a bit of money.
Plus, Taste the Island starts in September. Taste the Island is a celebration of Ireland's food, drink and heritage. Taste the Island showcases the foodie scene of Ireland. You will find innovative artisan producers and world-class chefs creating some of the most exciting food events in the world.
Locals and tourists alike can follow a food trail along the windswept coasts of the Wild Atlantic Way and Causeway Coastal Route, take a tour of a distillery and brew your own in a hands-on workshop, be a part of a food festival and farmers' market, and meet the local makers who are bringing together fresh local ingredients to create incredible flavors.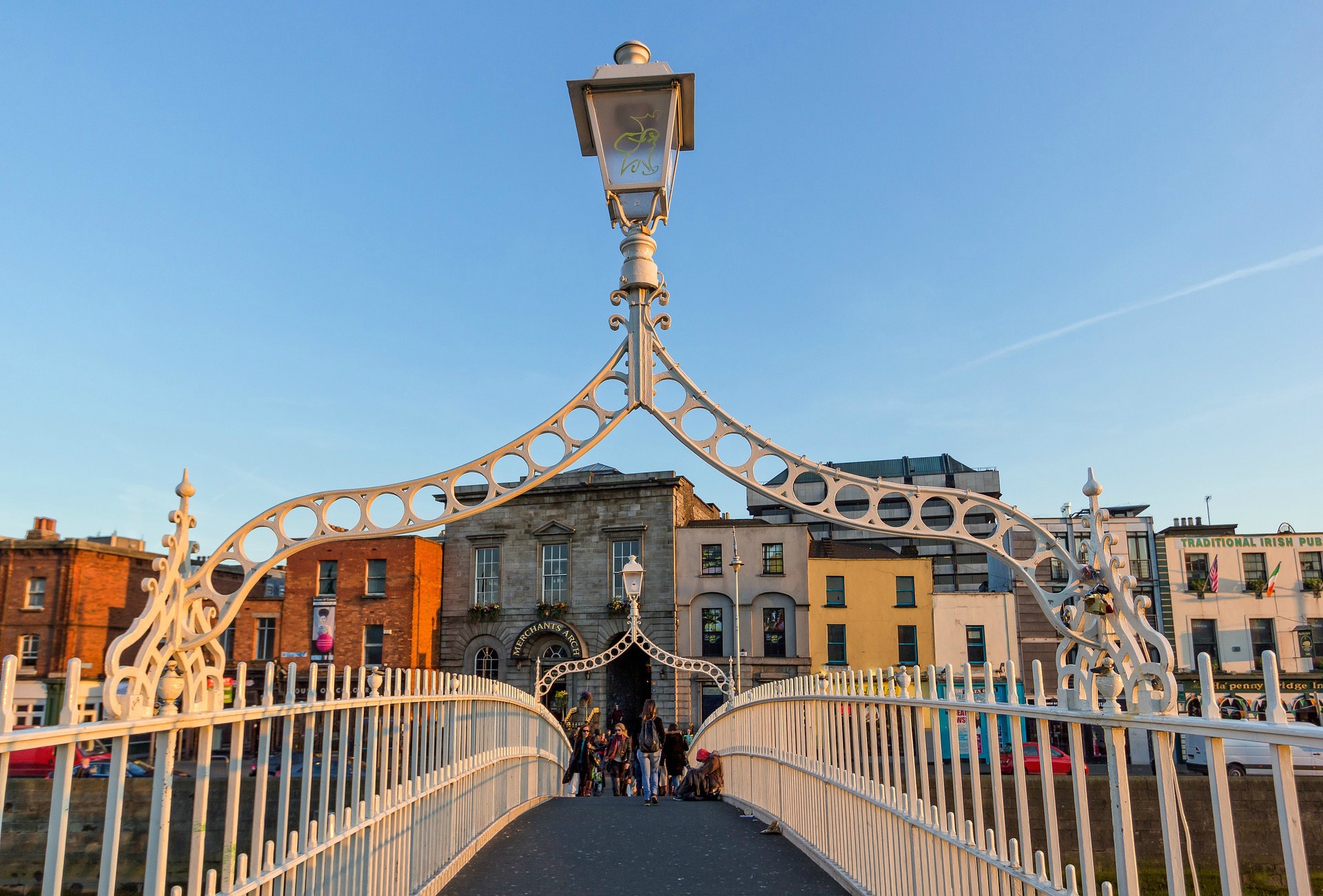 Looking for someplace to stay in Dublin?
The Merrion Hotel Dublin is a 5-Star hotel located in the heart of Dublin. It's prime location allows you to walk everywhere you want to go. The Merrion Hotel is the home of a famous art collection, you will find extraordinary pieces all over the hotel. While you are there make reservations for Afternoon Tea, the pastries themselves are a work of art. There are 5 restaurants onsite, including a Michelin 2 Star Restaurant and a casual wine bar called the Cellar with gorgeous vaulted ceilings.
The Merrion Hotel is located at Merrion Street Upper, Dublin 2, Ireland.
Original Irish Hotels promise a truly unique stay in Ireland, with properties all over Ireland, including Cork, you can stay in a privately owned castle, manor or country home or a boutique hotel. Each property is an historic piece of Ireland and is ran by locals, ensuring you a truly authentic Irish visit. Staying at one of these properties will only enhance your stay while you discover the heart of the real Ireland.
Ireland is filled with breathtaking countryside and so much more. Fill Your Heart With Ireland.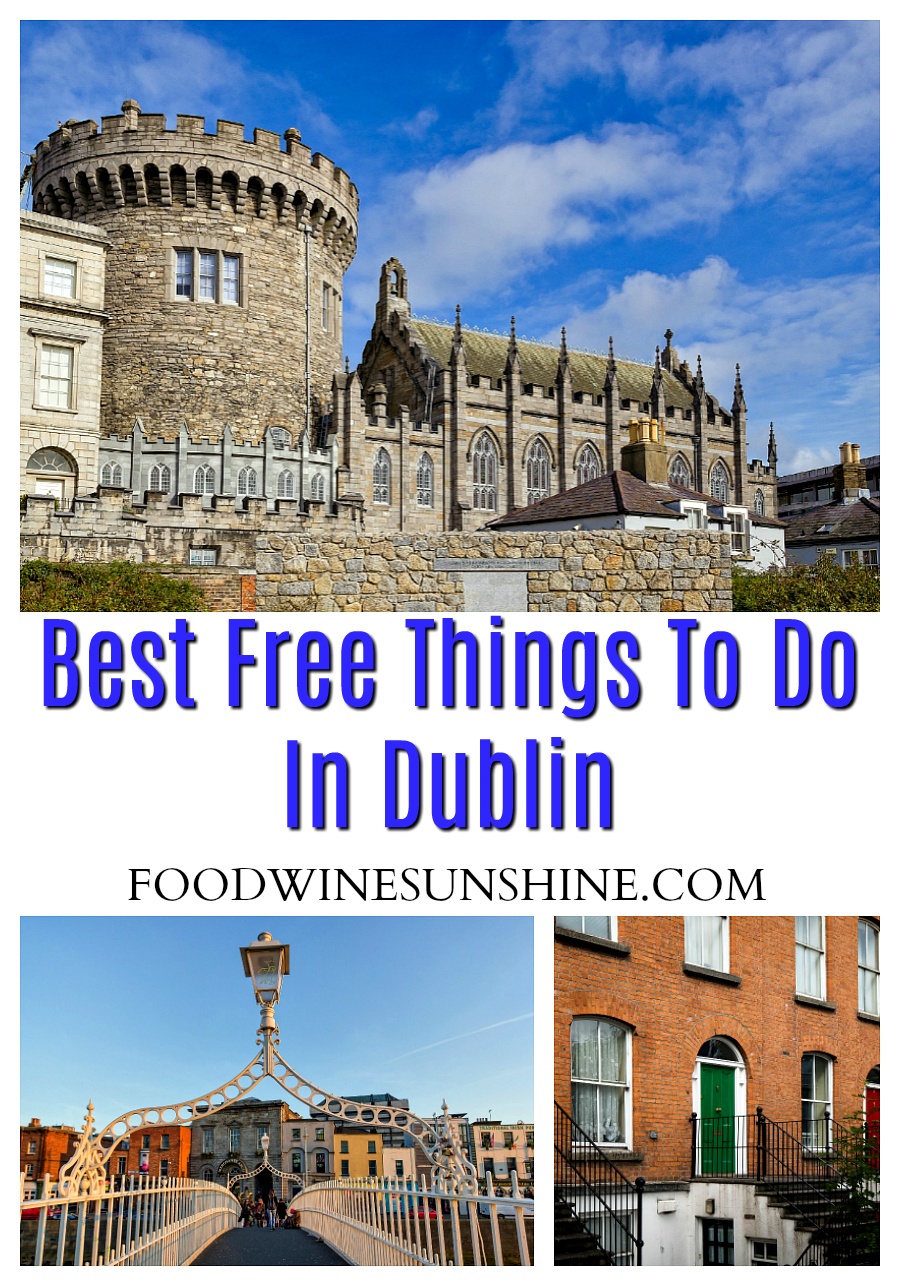 Have you been to Ireland? What is one of your favorite free things to do in Dublin?
Be sure to follow Food Wine Sunshine on Facebook, Twitter, Pinterest, and Instagram for more healthy recipes, travel and wine tips and experiences.