(Last Updated On: August 27, 2019)
Disclosure: My kids and I were able to attend the show for free thanks to the Straz Center and Tampa Bay Bloggers. All opinions and our love for this fairy tale are 100% our own.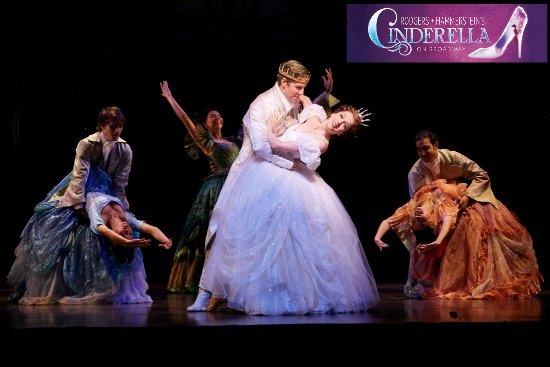 Cinderella on Broadway at the Straz Center #Tampa
Rodgers + Hammerstein's Cinderella is at the Straz Center this weekend in Tampa! I'm sure you have heard about the show, Cinderella on Broadway…who can resist? It is the Tony Award®-winning Broadway musical from the creators of The Sound of Music and South Pacific. I had the opportunity to see the show on Tuesday night with my kids for review and we were all whisked away to a magical place 🙂
My daughter is 7 and my son is 9, I will admit that I was slightly concerned that the show would be too long for my daughter and too "girlie" for my son, but they both sat happily for the 145 minutes. Sadie loved the costumes changes and the romance, and there was enough action to keep Steven interested and on the edge of his seat.
Sadie's favorite part was when the Fairy Godmother changed Cinderella into her "fancy" dress. Steven liked when the Prince slayed the dragon. Me, I loved the contemporary take on this classic tale. There were parts that just made me laugh, and the Fairy Godmother was absolutely amazing. Her dress, her flying, her singing….wow.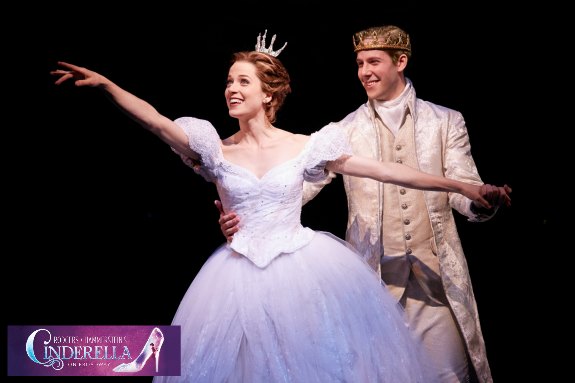 This production features an incredible orchestra, jaw-dropping transformations and all the moments you love – the pumpkin, the glass slipper, the masked ball and more – plus some surprising new twists! I still can't figure out how Cinderella was able to change as fast as she did into those dresses!
You will be transported back to your childhood as you rediscover some of Rodgers + Hammerstein's most beloved songs, including "In My Own Little Corner," "Impossible/It's Possible" and "Ten Minutes Ago," in this hilarious and romantic Broadway experience for anyone who's ever had a wish, a dream … or a really great pair of shoes.
The songs are really beautiful, there were plenty of times I had goose bumps and was just drawn into the emotion and feelings of the performers. Steven actually said at one point "I forgot that I was at a show a few times, it was like we were in a movie." And how true that is!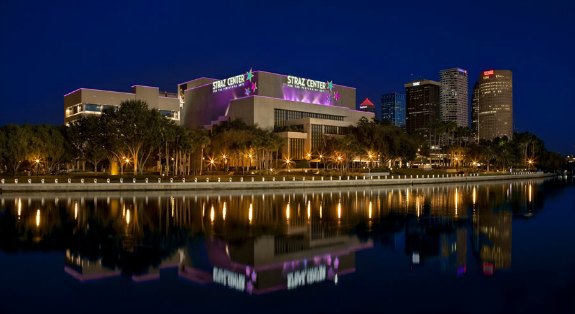 When you head to the show, you too can be a Fairy Godmother! Just bring your gently used prom dresses, cocktail party dresses, evening gowns, shoes and accessories to any performance of Rodgers + Hammerstein's Cinderella for donation to Belle of the Ball Project, a nonprofit organization that provides homecoming and prom dresses to young women in need.
Grab your Cinderella Tickets for the Straz Center Performance
Rodgers + Hammerstein's Cinderella is at the beautiful Straz Center in Tampa through this weekend.
Here are the Show Dates & Times:
Oct. 24-26, 2014
Fri. 8 p.m.
Sat. 2 and 8 p.m.
Sun. 2 and 7 p.m.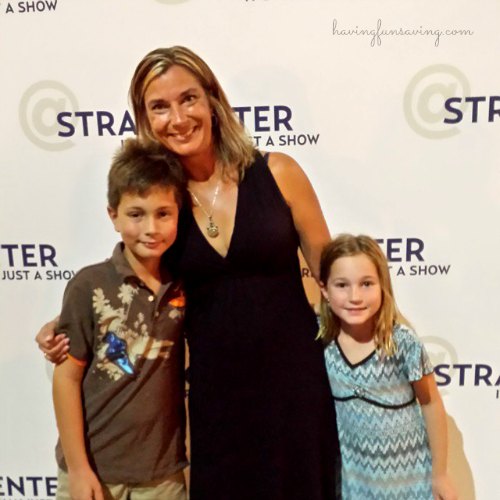 My prince and princess really enjoyed seeing Cinderella on Broadway, and I hope you do too 🙂 This is definitely a show for all ages!
Make sure to follow Straz on Twitter and Instagram to stay up to date with everything magical that's happening!
While you are at it – you might as well stay up to date with me too 🙂 Find Food Wine Sunshine on Facebook, Twitter, Pinterest, and Google +.