(Last Updated On: October 23, 2014)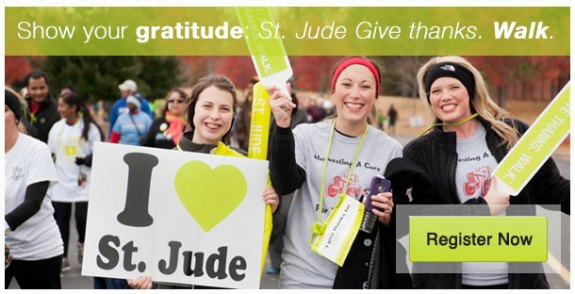 Register For St. Jude Give Thanks Walk #GiveThanksWalk
It's that time of year where everyone is thinking about the holidays. How about giving back to those in need? Children and families need YOUR support! St. Jude Children's Research hospital needs YOU. Why not kick off this holiday season with thanks?
Register today to join your community (and 65 others nationwide) on November 22 for the 2014 St. Jude Give thanks. Walk.
St. Jude Children's Research Hospital is changing the way we treat and defeat childhood cancer and other deadly diseases. Help us make sure that no child dies in the dawn of life.
Want to know other ways to help St. Jude? Check out my post here.