(Last Updated On: August 27, 2019)
Disclosure: This is a sponsored post for VSP Vision Care. All opinions are 100% my own!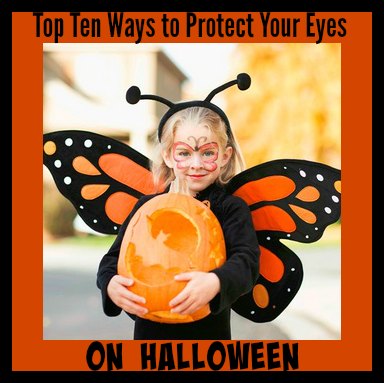 Tips To Protect Your Eyes On

Halloween
Halloween is just a few days away and hopefully you have your families costumes all ready. Halloween is all about dressing up, having fun, and getting candy. It's the one time of the year that I will happily put a bunch of make-up on my daughter…and paint blood on my son 🙂
But I am putting it on correctly? Am I making sure that I am protecting their EYES? Yes, their eyes! We are putting costumes over their heads, some over their faces, some over their eyes, and don't forget about all the fun Halloween make-up!
Check out all the tips from VSP to protect your eyes on Halloween
Here are just a few on way to prevent vision issues:
Don't dye eyebrows or eyelashes
Don't use non-FDA approved makeup
Don't wear decorative or "costume" contact lenses (which are illegal to sell)
Don't sleep in your make-up, no matter how tired everyone is – make sure to wash it off before bed!
I know that Halloween is fun for everyone, but don't make it turn into something scary…for your eyes! Make sure to protect them this Halloween season.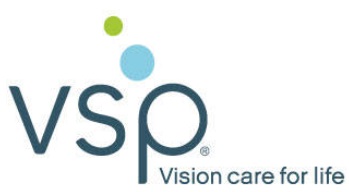 Are you guys familiar with VSP? VSP® is a Vision Care company that not only cares about your eyes…but you as well! They are the nation's largest not-for-profit vision benefits and services provider. More than 66 million members, or 1 in 5 Americans, trust VSP for their eye care and eyewear needs.
They go above and beyond to make sure their members get the very best care and service, backed by an award-winning customer service team. And because satisfaction includes choice, they offer the largest network of providers, as well as convenient retail and online access.
Their #1 focus is YOU!
Need another reason to check out VSP? To date, VSP has invested close to $167 million in FREE EYE CARE and eyewear for nearly 915,000 adults and children in need through Eyes of Hope community outreach programs such as VSP Mobile Eyes® and Sight for Students®, and relationships with organizations like the American Red Cross and Optometry Giving Sight.
Keep you eyes safe this Halloween…and beyond….thanks to VSP!