(Last Updated On: February 16, 2021)
Nice is known for beauty and high class views and relaxation. If you are visiting Nice France, you may want to explore surrounding areas, so I have gathered the best day trips from Nice.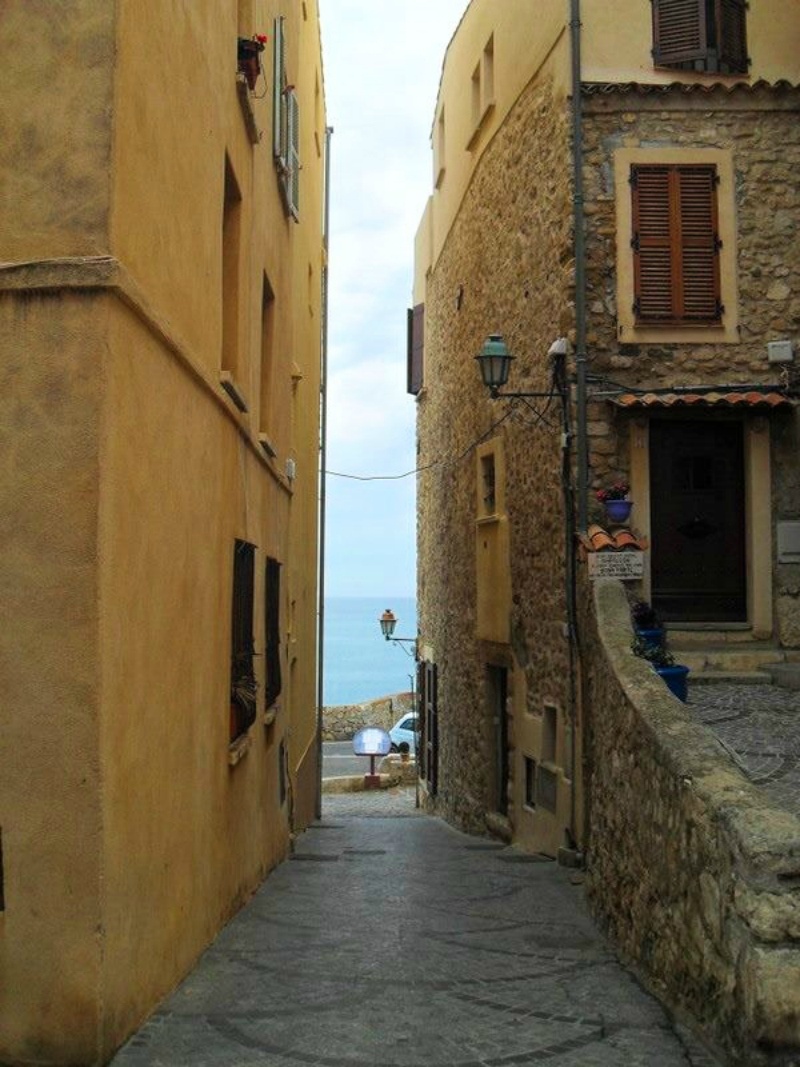 Best Day Trips From Nice France
Nice is a fantastic destination to include on any trip to France. It's one of the biggest cities on the French Mediterranean coast and not far from the French Alps. The city has a strong Italian influence but street signs are bilingual in French and Occitan, the local language. Nice offers a variety of activities. Whether you prefer taking in the sun on the Promenade d'Anglais, marveling at the crystal clear waters of the gorgeous Côte d'Azur or sampling the local cuisine. Because of its fantastic public transport connections, you can also plan fantastic day trips from Nice.
Whether you want to visit glamorous Cannes, the world's second-smallest country Monaco, or the picturesque villages of Vence and Èze, there's something for everyone in the vicinity of Nice. Shopping, hiking, gambling – whatever you may be interested in you can do on one of the following day trips from Nice. If you wanted to you could even go to Italy. And the best part is that some of these locations can even be done on the same day.
Check out these day trips from Nice:
Antibes
Antibes is particularly popular because of its stunning beaches with blue waters. While Nice has its own beach, it has pebbles and may not be ideal for all vacationers. A trip to Antibes and its white sandy beaches is the perfect solution. There's a reason French families frequent this destination in the summer.
But Antibes has more to offer than sunshine and sandy beaches. Picasso fans may want to visit the Picasso Museum located in the painter's house. And history buffs can admire the 16th-century Fort Carré. In the old town, you can find the famous Marché Provençal every day except Mondays. It's the perfect place to stock up on fresh regional produce. But if you prefer to go for a stroll along the coastline or the marina Antibes is still a great option for one of your day trips from Nice.
Because Antibes is on the way from Nice to Cannes you can combine the two in one day trip.
Cannes
Cannes is only a few minutes from Antibes so why not visit both of them in one day? Glamorous Cannes is most famous for the Cannes Film Festival in May. However, the former fishing village exudes elegance all year round. Yachts, private beaches, luxury hotels, and high-end shopping make Cannes the playground of the rich and famous. Take a walk along the Croisette, the waterfront promenade, and enjoy the warm weather and glistening sun.
But there is another, more rustic feel to Cannes once you enter its Old Town, Le Suquet. From the castle, you get stunning views of the city and the Mediterranean Sea. And for something a little more mysterious, head to the Tour du Masque (Tower of the Mask). The tower is said to be haunted by the ghost of the Man in the Iron Mask.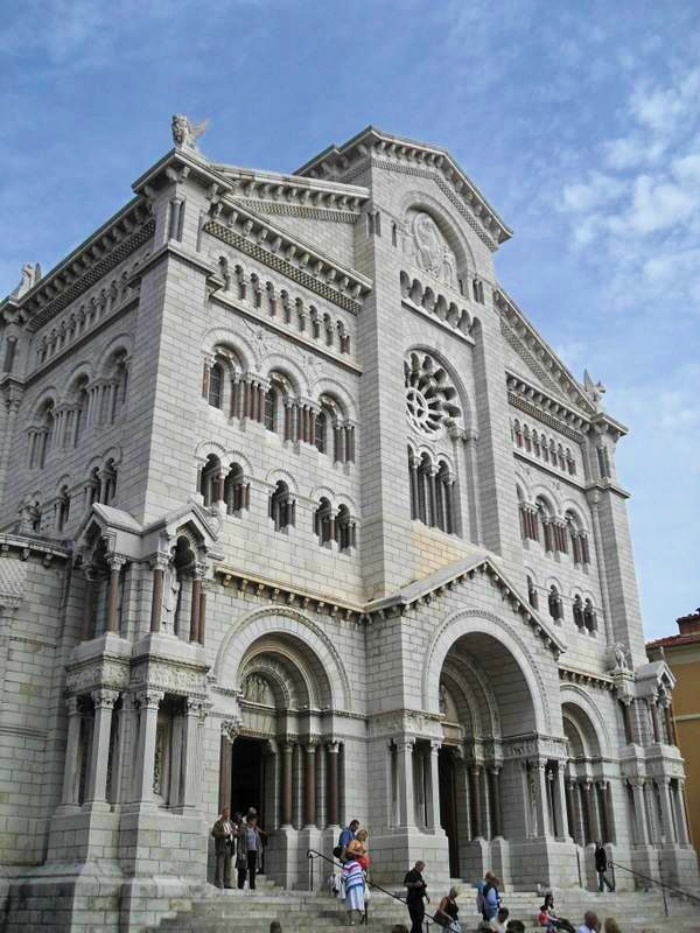 Monaco
When planning your day trips from Nice you absolutely must include Monaco. The second-smallest and most expensive country in the world is world-famous for its casino and the Grand Prix. Yachts and luxury cars exist in abundance in the principality of Monaco.
Monaco City is the old town of the city-state and invites you to experience a different side of the city. Don't forget to visit the Prince's Palace, the Cathedral with Grace Kelly's remains, or the stunning Exotic Garden. You shouldn't miss out on a day trip to Monaco from Nice.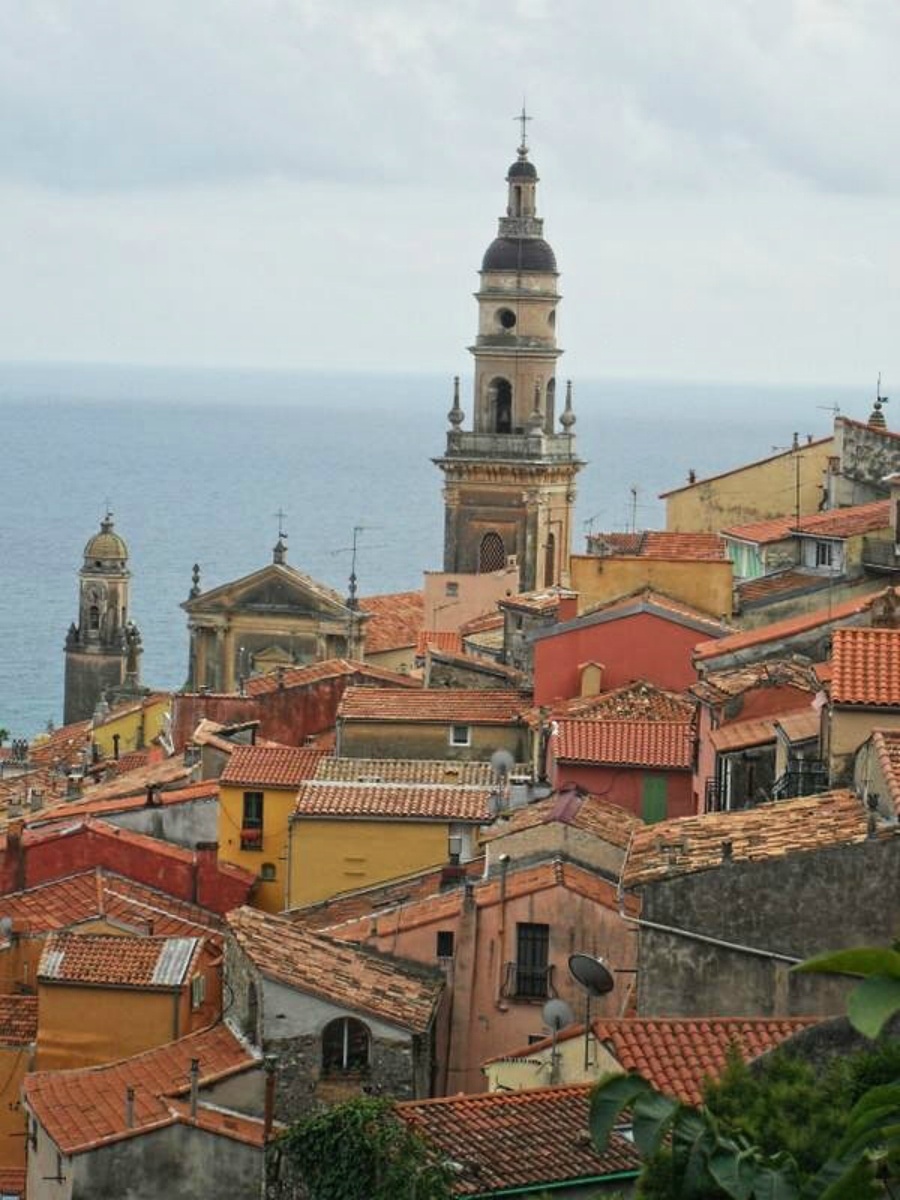 Menton
Menton is a town between Monaco and Italy that is famous for its Lemon Festival. Because of its location, many tourists overlook this gorgeous town. But it's absolutely worth a visit. You could even head here for a few hours after exploring Monaco.
Menton offers quite a variety of things to see. From pretty beaches to impressive churches and an elaborate cemetery, there are different ways to spend your time in Menton. Like many towns on the French Riviera, Menton also has beautiful gardens and parks. The Mediterranean climate allows for a variety of plants to grow here. Because the town is located on a hill you will do some hiking so make sure to wear sturdy shoes. And if you're up for it you can even walk all the way to Italy along the sea. But not before you buy some citrus souvenirs. The local lemons are milder in taste than other varieties.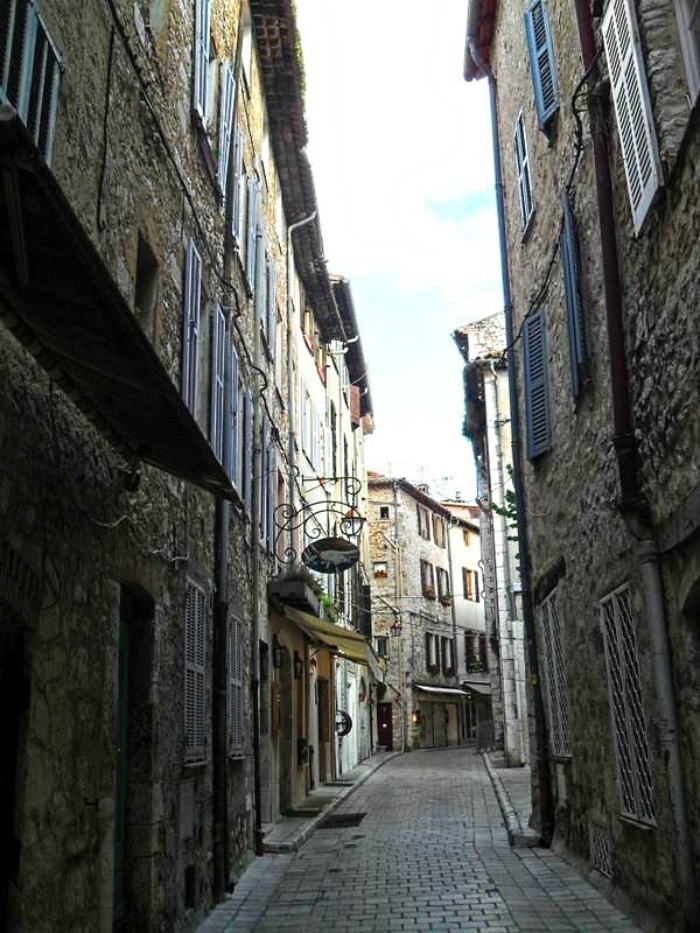 Vence
Vence is a town in the hills with lovely views of the sea. While most people only make it to Saint-Paul-de-Vence on their day trips from Nice, Vence is well worth a visit of its own. The picturesque town has always attracted famous painters and writers with its gorgeous old town and fantastic climate. Vence gets its fair share of tourists but still kept its authentic character which you can explore on a walk through the quaint alleys.
Visit the Saint-Veran Cathedral with a Chagall mosaic and marvel at the Chapelle du Rosaire des Dominicaines de Vence created by Matisse which he considered his masterpiece. But Vence is also the perfect town if you simply want to sit down at a café or restaurant and enjoy the typical French atmosphere.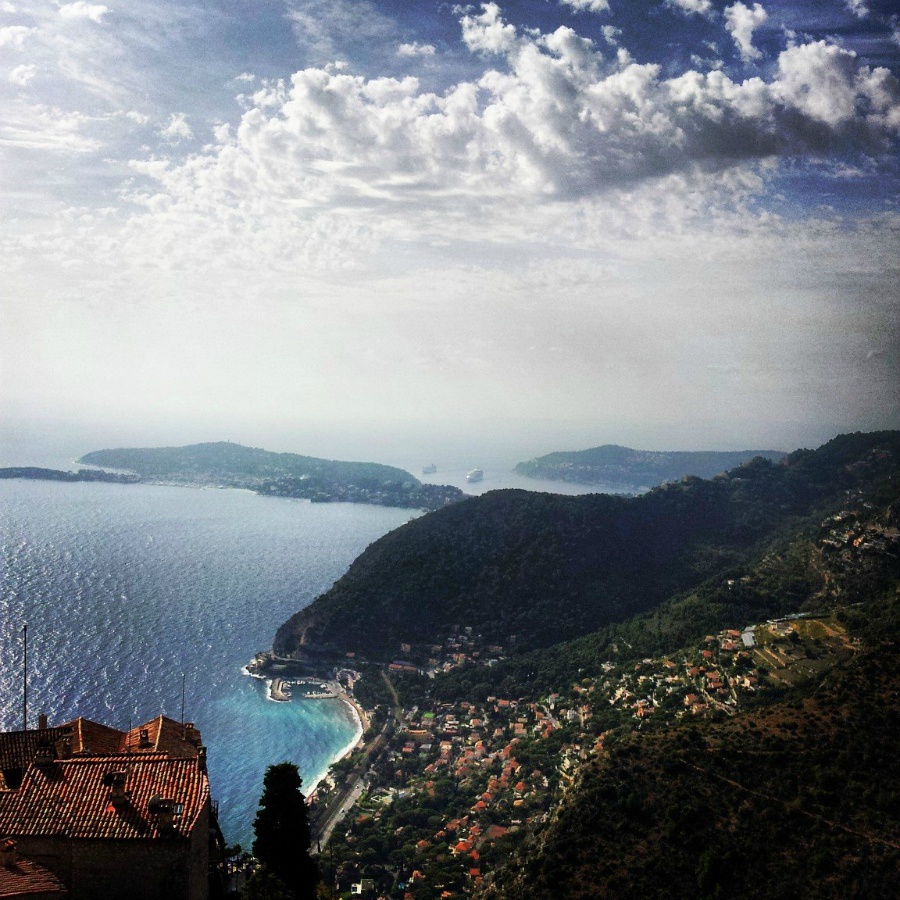 Èze
The village of Èze consists of a beautiful seaside resort and a breathtaking village up in the hills. If you don't have the time to do several day trips from Nice then I suggest you make Èze a priority. Because the village combines both the sea, an excellent view from the mountainside, and has beautiful cobblestone alleys it perfectly represents the French Riviera with all its diverse attractions.
Again, there is a beautiful botanical garden that offers spectacular panoramic views down to the sea. As the hike up from the sea to the village can be very tiring, you may instead want to walk back down which is less strenuous. The Nietzsche Path is 2.1 km long and takes you up or down 400 m. It's a hike of medium difficulty so you should have a decent fitness level. Good walking shoes are a must here!
Grasse
Along with wine and cheese, perfume is probably one of the most French things we can think of. Grasse is a town that allows you to learn more about the perfume-making process. Several perfume factories offer tours where you can find out how all the gorgeous flowers in the region are made into perfumes. The perfume capital of the world also hosts a yearly Jasmin Festival in August as well as a rose exhibition in May.
However, if you're not interested in the history of perfume, you can simply take a stroll through the Old Town. If you want to see three Rubens paintings for free, head to Grasse Cathedral.
Saint-Paul-de-Vence
Saint-Paul-de-Vence is a medieval village in the hills on the way from Nice to Vence. Like Vence, it has attracted many artists over the decades. The picturesque village is pedestrian-only which makes for fantastic walks. Of course, art is the main attraction in the village with museums and galleries showcasing modern and contemporary art.
Because Saint-Paul-de-Vence is so close to Vence you can definitely combine the two in one day trip from Nice. As an added bonus, you get to see the picturesque landscape and villages on the scenic bus ride.
Villefranche-sur-Mer
If you're more interested in relaxing on the beach Villefranche-sur-Mer is an excellent choice. This town has established itself as one of the most popular beach resorts on the French Riviera due to its sandy beaches. In the off-season, the town is a lot less busy, and you can still have a wonderful walk along the waterfront. And if you're into water sports you'll be excited to find out how deep the water is. Villefranche is perfect for scuba diving but also sailing and rowing.
But Villefranche also invites you to visit its beautiful Old Town, the stunning Chapelle Saint-Pierre de Villefranche-sur-Mer decorated by Jean Cocteau, and the Saint-Elme Citadel. As the town is so close to Nice you could make it here on a hike along the Mediterranean Sea. An easier option is the train which should only take about 15 minutes.
Plan Your Day Trips From Nice Now
As you can see there are plenty of opportunities for day trips from Nice. Whether you want to experience the glitz and glamor traditionally associated with the Côte d'Azur, go hiking in the surrounding hills, or see the typical French towns with their cobblestone alleys, on these day trips from Nice you can see it all.
And because Nice has fantastic train and bus connections to all these places you won't even need a car to experience the best of the French Riviera.
This travel post is a guest post from Nina. Nina is a cosmopolitan vegan traveler who was raised in Germany but has been living in Greece for almost 6 years. She is the voice behind Lemons and Luggage, a travel blog dedicated to illustrating the diversity in travel and offering an alternative perspective to male-dominated travel content creators.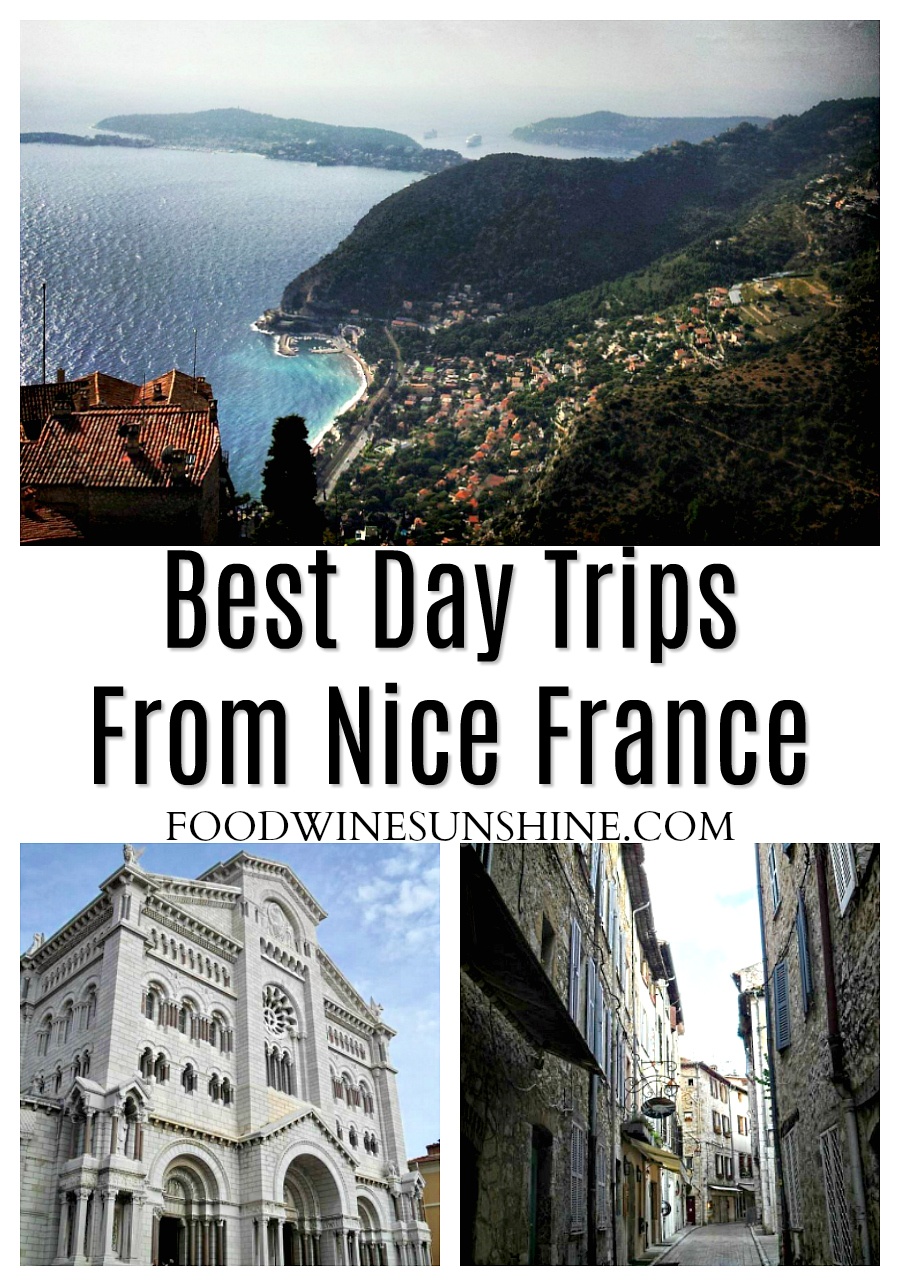 Have you been to France? What is one of your favorite day trips from Nice?
Be sure to follow Food Wine Sunshine on Facebook, Twitter, Pinterest, and Instagram for more healthy recipes, travel and wine tips and experiences.