(Last Updated On: March 9, 2022)
If you are looking for the perfect appetizer to wow your guests, this Baked Brie with Blackberries, Garlic and Honey is it. Ready in just 20 minutes, this appetizer is a decadent treat.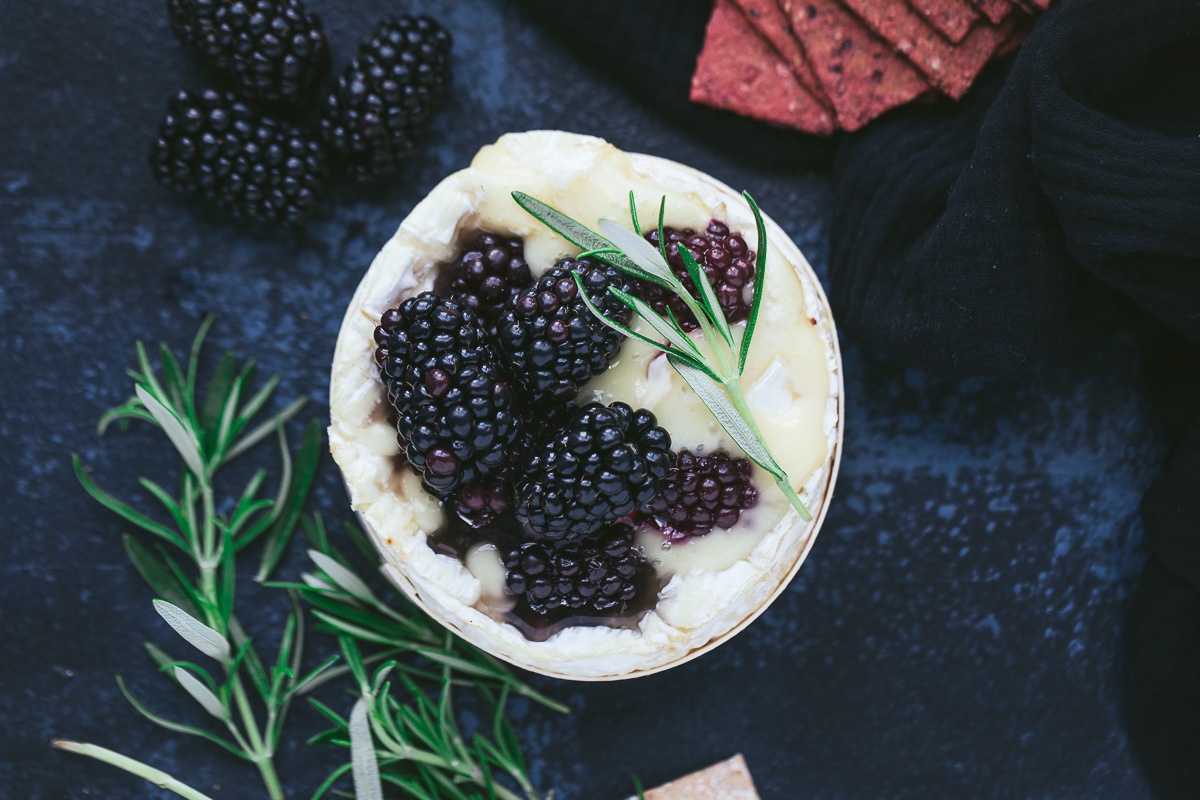 Baked Brie with Blackberries, Garlic and Honey
Blackberry season starts here in Florida in late April early May…that means you are going to want some suggestions on what to do with all those beautiful berries here soon. Well, I'm glad to help 🙂
If you don't like fresh blackberries, they can be cooked and used in pies, made into jam and jellies, added to cake toppings for delicious blackberry and apple crumbles or added to baked brie. Personally, I love blackberries and will happily eat them by the handful, but they are also incredible in this baked brie recipe.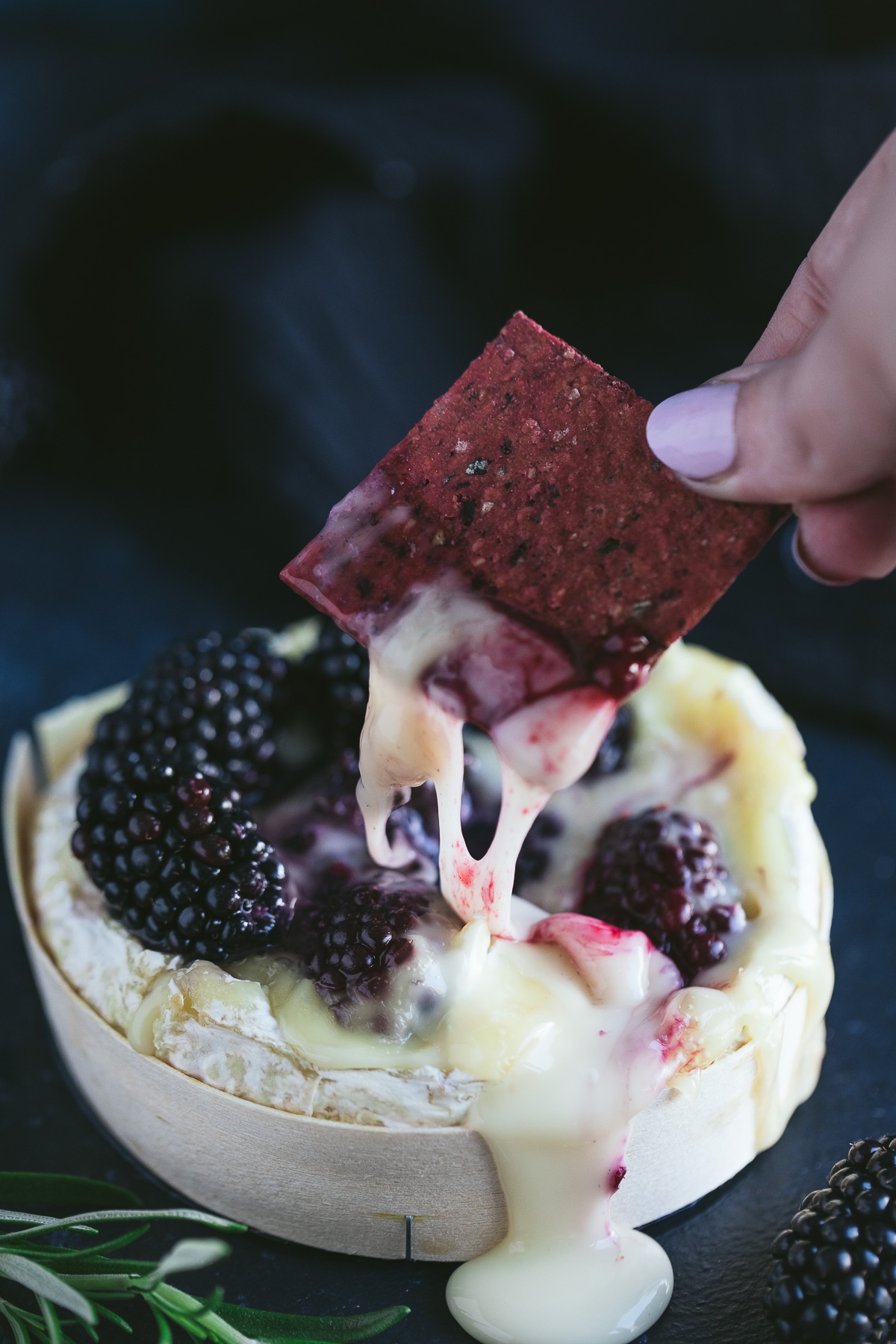 Now, brie is a complete indulgence for me. I love brie. I love all cheese actually. But there's something about brie. Oh and it pairs perfectly with fruit. Especially fresh, in season fruit. Like these blackberries.
Did you know that one cup of blackberries contains 62 calories, no fat, 7.6 grams of fiber, 233 milligrams of potassium and 2 grams of protein. I can't say the same for the brie though 😉
Blackberries also contain vitamin A. Vitamin A is an immune system building vitamin, and it also helps cellular health for cancer prevention.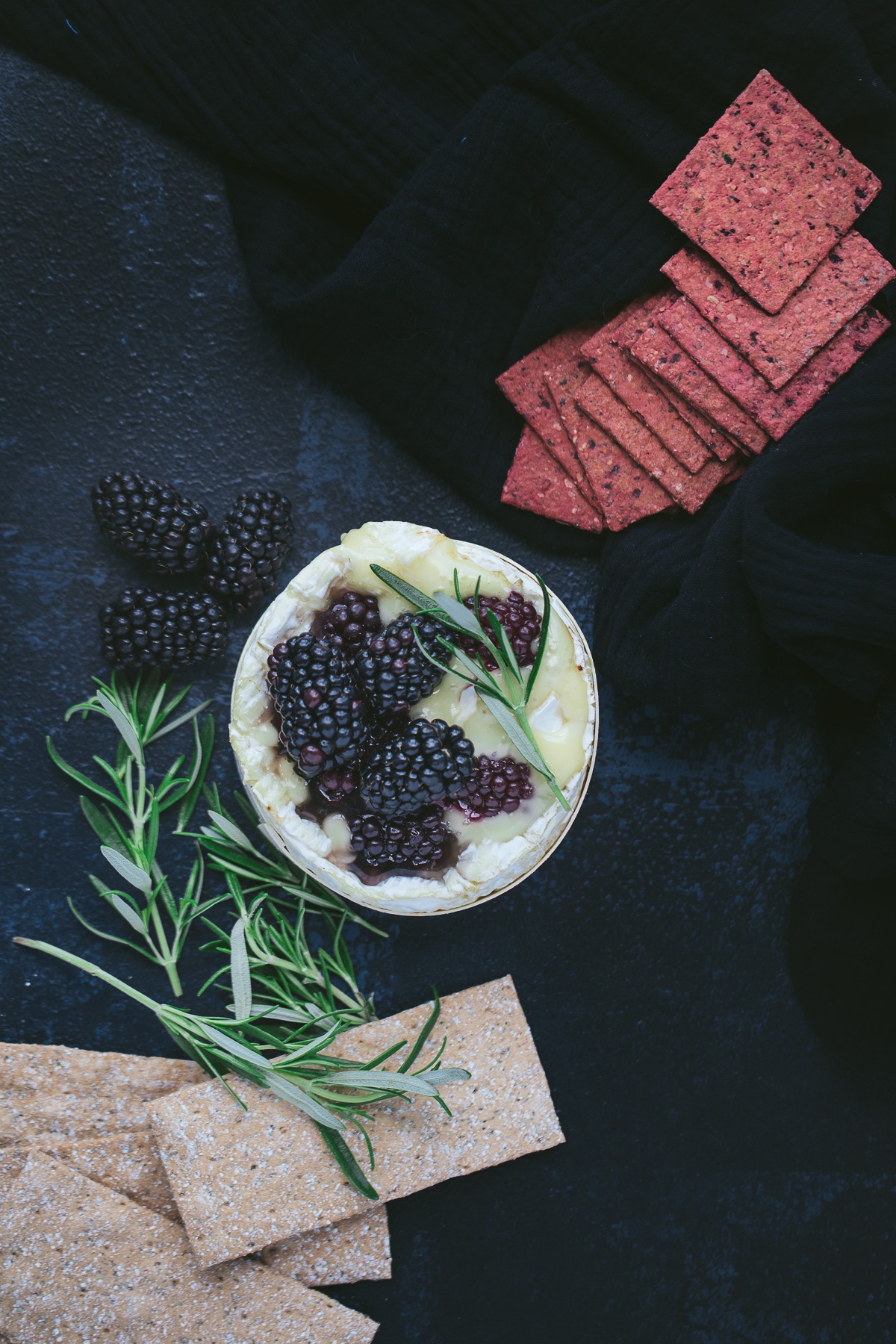 These berries are nice and rich in vitamin K too. Vitamin K is the vitamin that helps the blood clot in a proper manner. This vitamin also helps calcium to process better in the blood. In blackberries, you'll get 28.5 micrograms of this vitamin, which is excellent.
There is also folate, Magnesium, and vitamin E in blackberries…so while you are baking them on top of this decadent brie, feel good that you are also getting in some vitamins and minerals 😉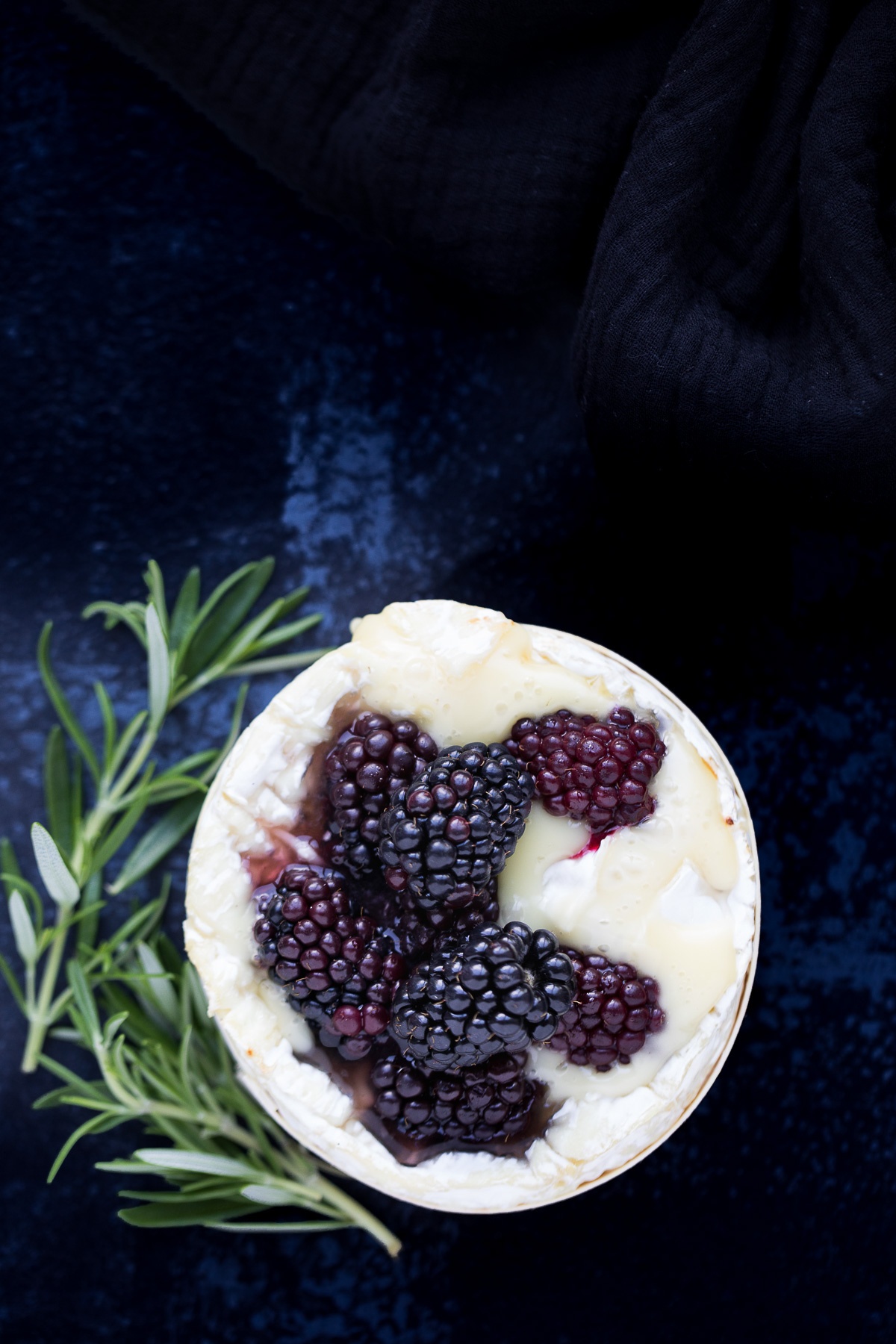 This baked brie with blackberries recipe makes for an excellent appetizer. You can prep it in just a few minutes and it only requires about 15 minutes of baking time, and it looks fancy!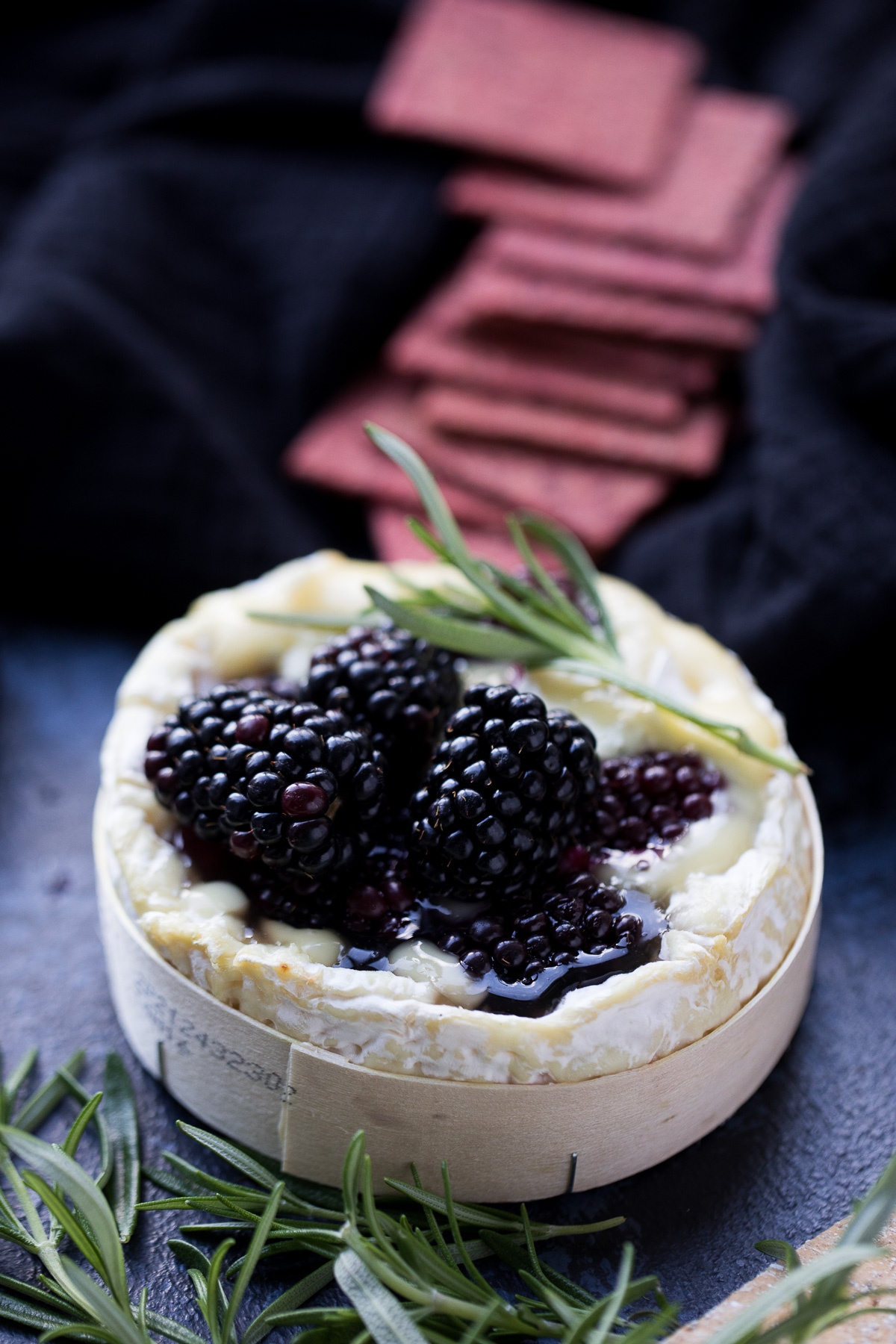 The sweetness from the blackberries and honey balance the garlic and brie out perfectly. Trust me on this one, you gotta try this!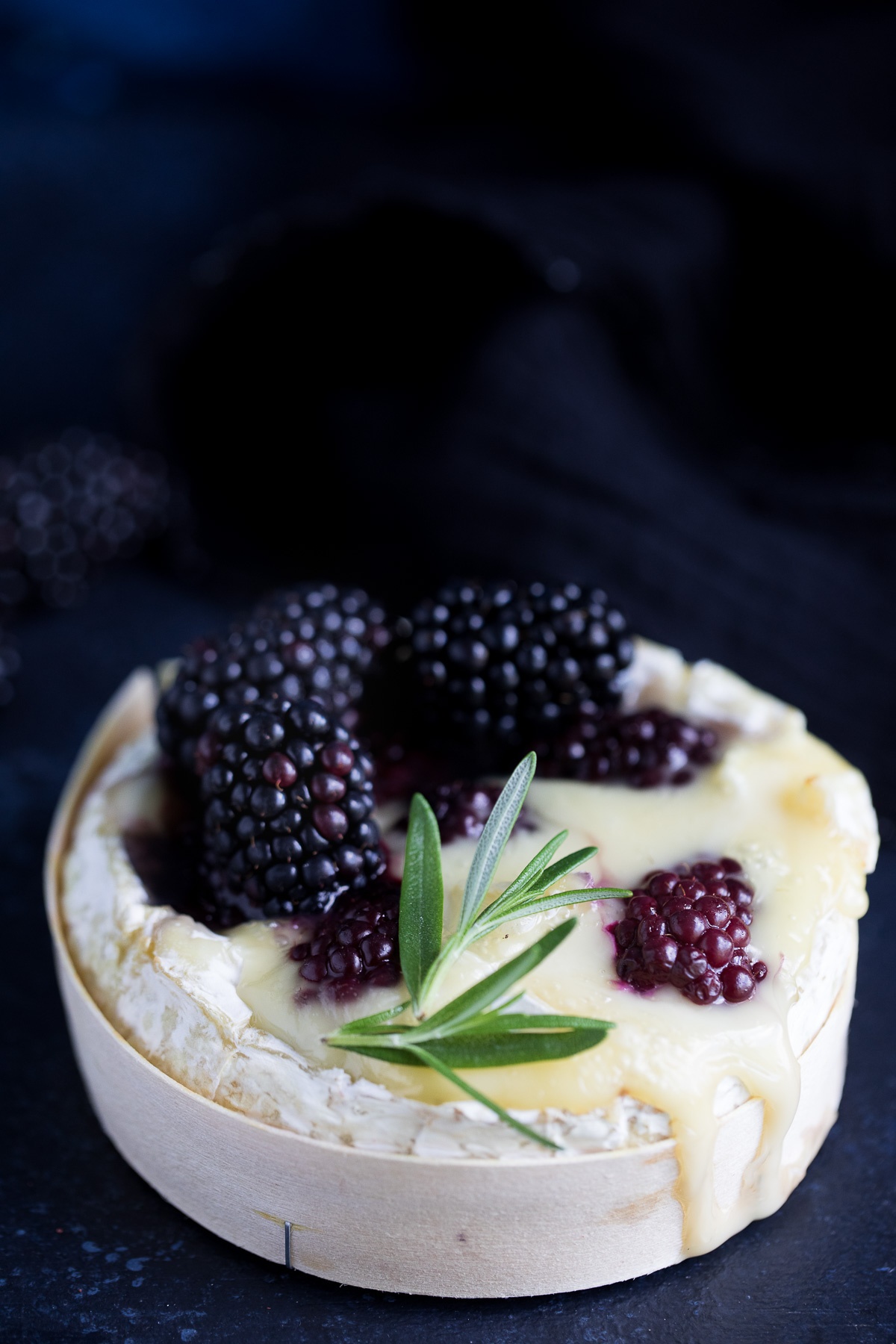 Ok, are you all ready for my Blackberry Baked Brie recipe? I thought so. Be sure to Print It and Pin It so that you can make it again and again. Your friends and family will definitely be asking for this one whenever you offer to bring an appetizer to the party.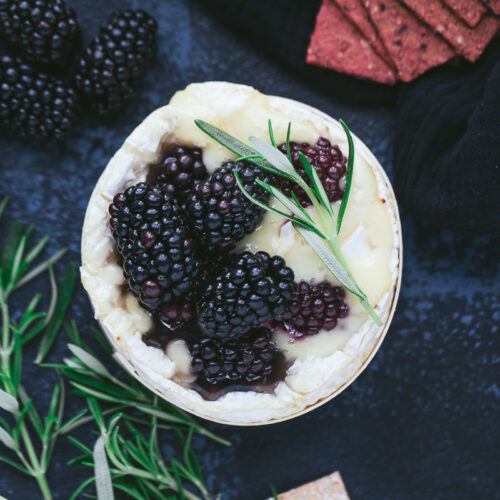 Ingredients
1

brie cheese wheel

1/2

clove

garlic

sliced thinly

2

tablespoons

honey

1/2

cup

fresh blackberries
Instructions
Unwrap the brie and remove and plastic packaging. Put the brie back into its box.

Use a sharp knife to score the top of the brie. Make 5 small incisions going both ways across the top of the brie. You will be left with a pattern of small squares.

Poke the sliced garlic into the incisions you made in the top of the brie. Drizzle over the honey.

Scatter the blackberries on top.

Wrap in tin foil then bake in the oven for 15 minutes.

Once baked, the cheese will be oozing and runny. Unwrap it carefully then serve immediately using crackers or fresh bread.

Enjoy!
Notes
You do not need to buy the more expensive brie wheel. If your brie comes without a box you can wrap it in baking paper and then tin foil to bake it.
Nutrition
Calories:
916
kcal
|
Carbohydrates:
43
g
|
Protein:
48
g
|
Fat:
63
g
|
Saturated Fat:
39
g
|
Polyunsaturated Fat:
2
g
|
Monounsaturated Fat:
18
g
|
Cholesterol:
226
mg
|
Sodium:
1424
mg
|
Potassium:
488
mg
|
Fiber:
4
g
|
Sugar:
39
g
|
Vitamin A:
1492
IU
|
Vitamin C:
16
mg
|
Calcium:
442
mg
|
Iron:
2
mg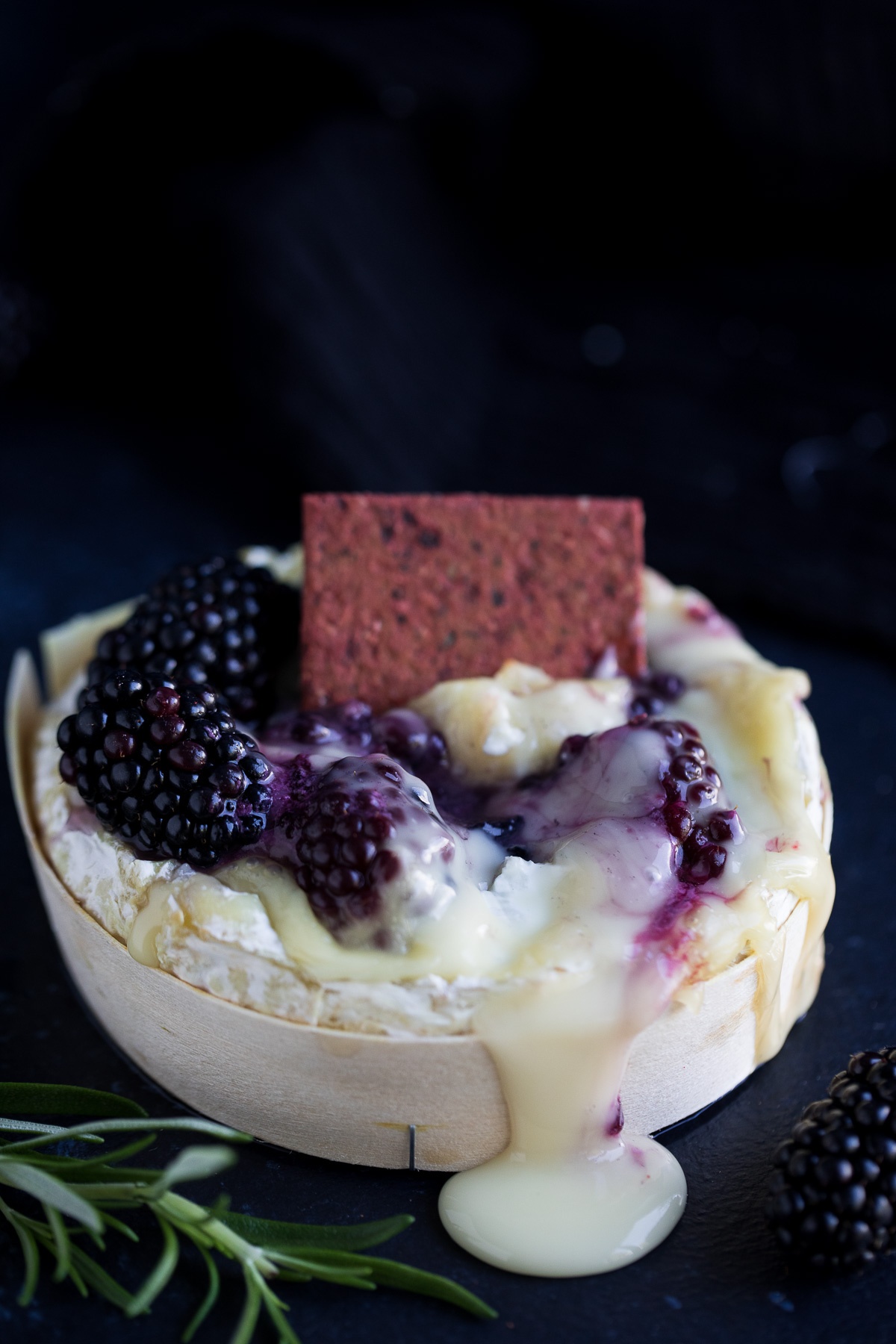 I hope you enjoy this Baked Brie with Blackberries, Garlic and Honey as much as we do!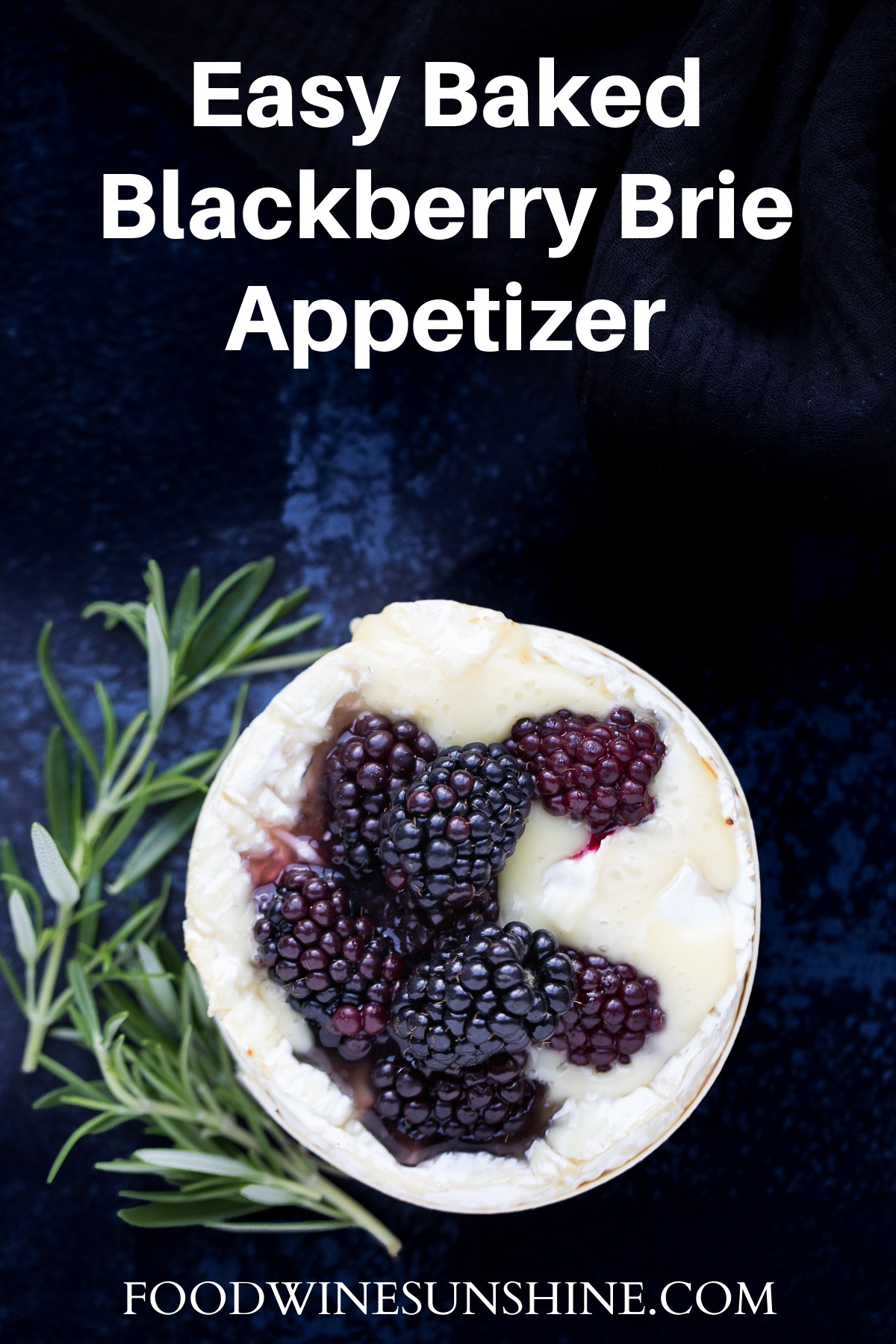 What is one of your favorite way to enjoy blackberries?
Be sure to follow me on Facebook, Twitter, Pinterest and Instagram for more delicious recipes, travel tips and more.