(Last Updated On: March 9, 2022)
Grab some blackberries when they are in season and try one…or more…of these savory blackberry recipes. From grilled cheese to lamb chops, I promise you'll find a savory blackberry recipe you'll love!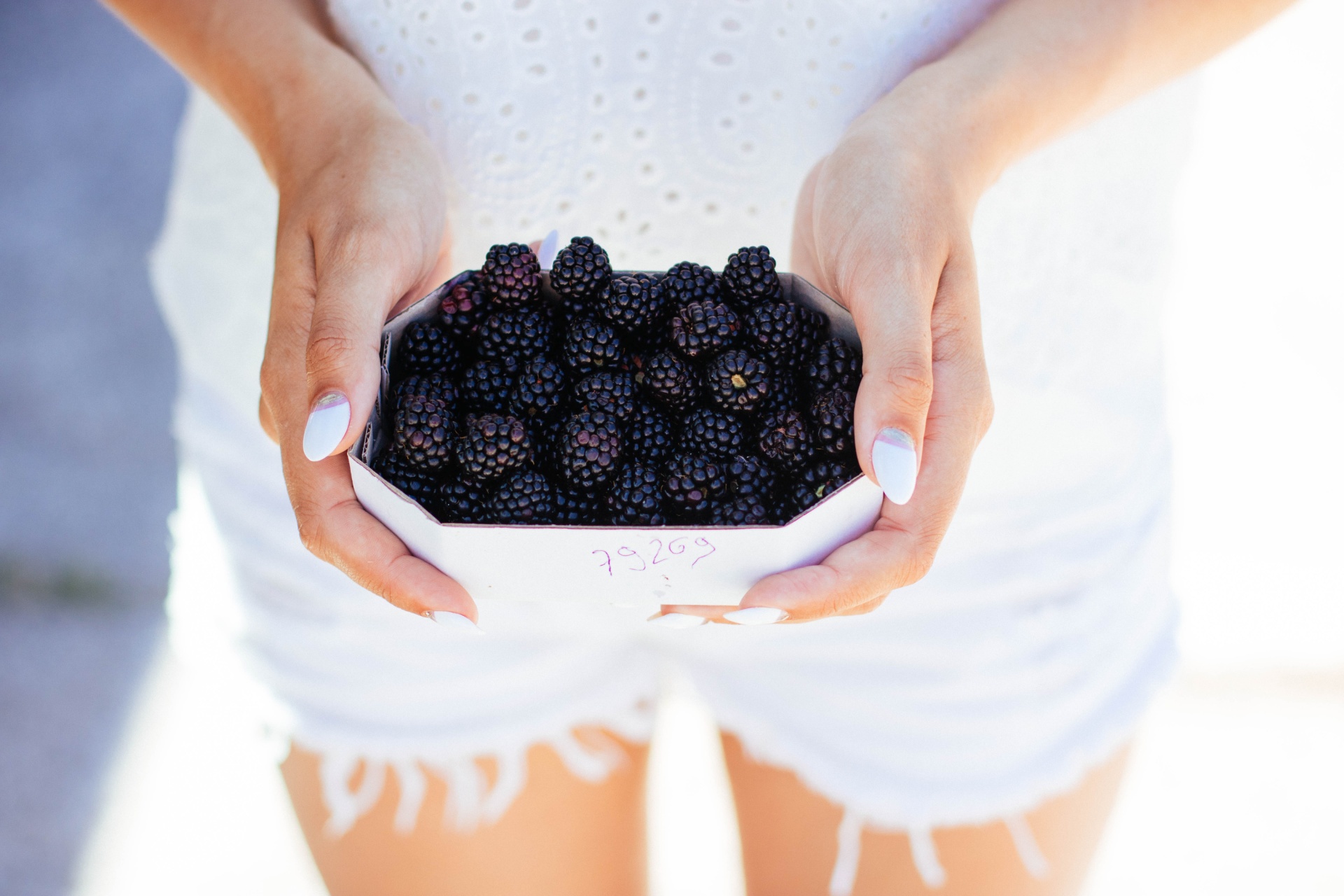 15+ Savory Blackberry Recipes You Gotta Try
As you may have noticed, I am celebrating the upcoming blackberry season here in Florida. U-Pick blackberries will become available starting in May and we will start finding Fresh From Florida blackberries in stores here soon too!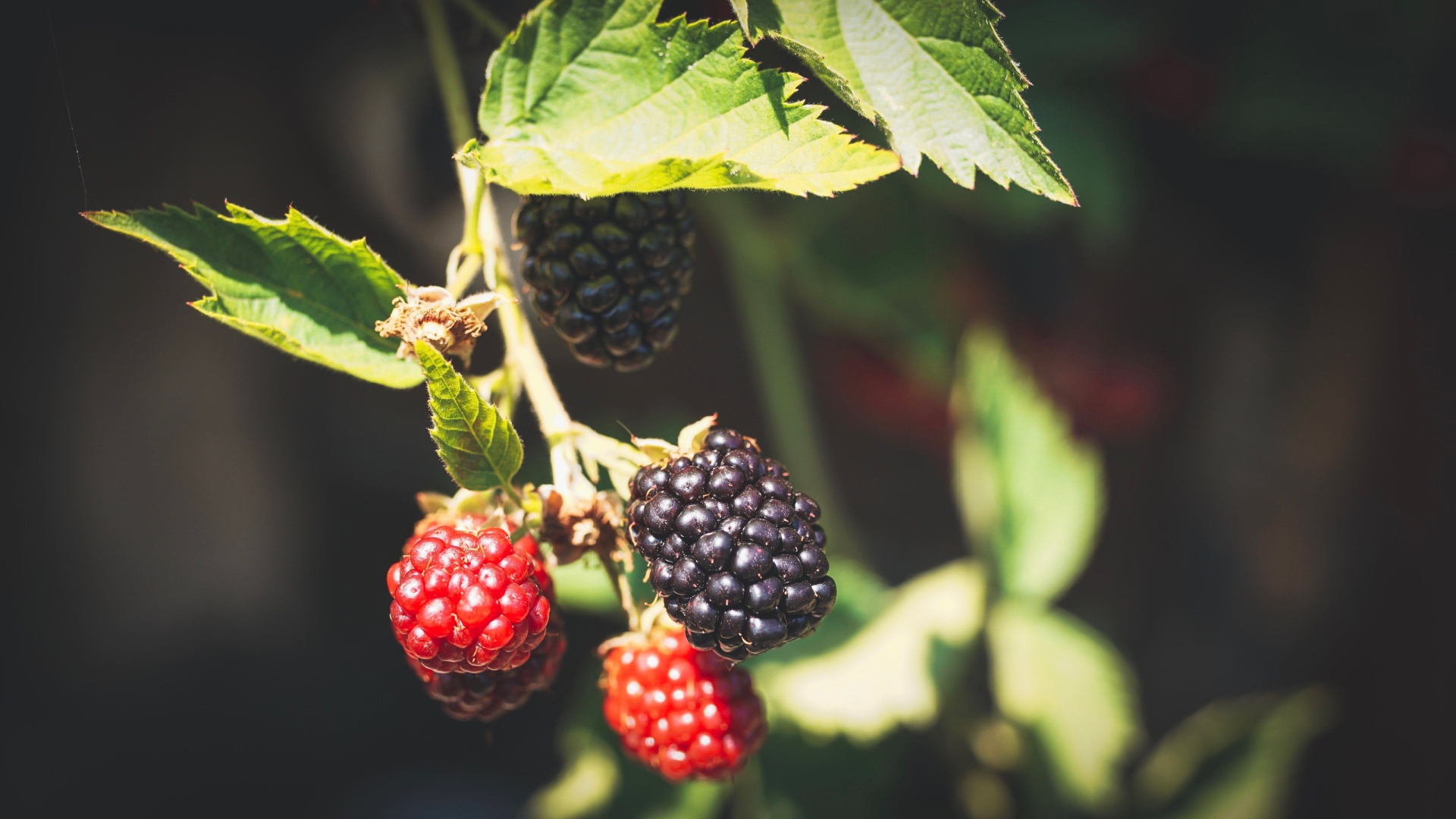 Fun Blackberry Fact: Blackberries actually start off red! They will turn black when they are fully ripe.
I know most of the time when we think about cooking with in-season berries, we think of sweet treats. And while I love sweet treats…in fact, I probably have one of the biggest sweet tooth's of anyone I know…I also love savory dishes. So, I wanted to share some incredibly amazing Savory Blackberry Recipes for you to try this blackberry season.
Here are over 15 Savory Blackberry Recipes You Gotta Try: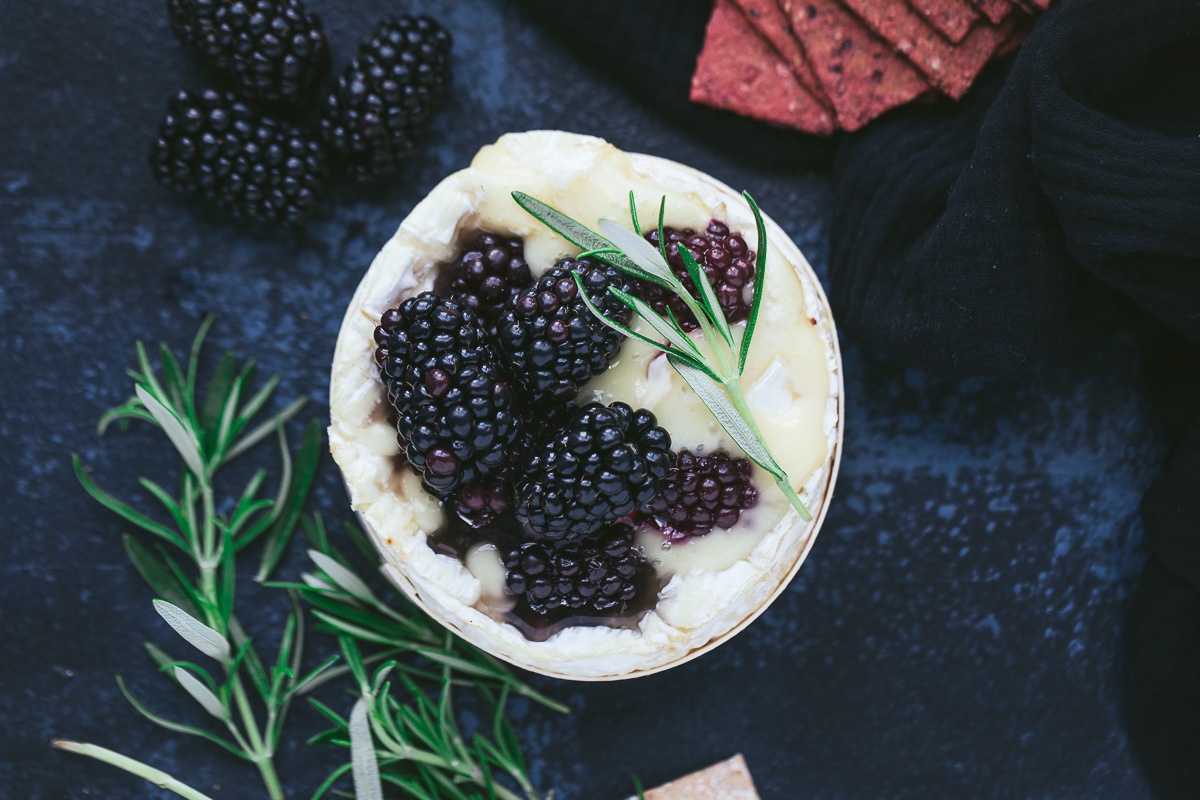 The ultimate appetizer. Plus, it's ready in 20 minutes! This brie is baked with garlic, honey, and of course those beautiful blackberries. You and your guests will love it!
The combination of sweet and savory make this an unique and delicious grilled cheese. I love creative Grilled Cheeses!
Take pork tenderloin to new heights with the addition of summer berry sauce. What a delicious adventure this dish is!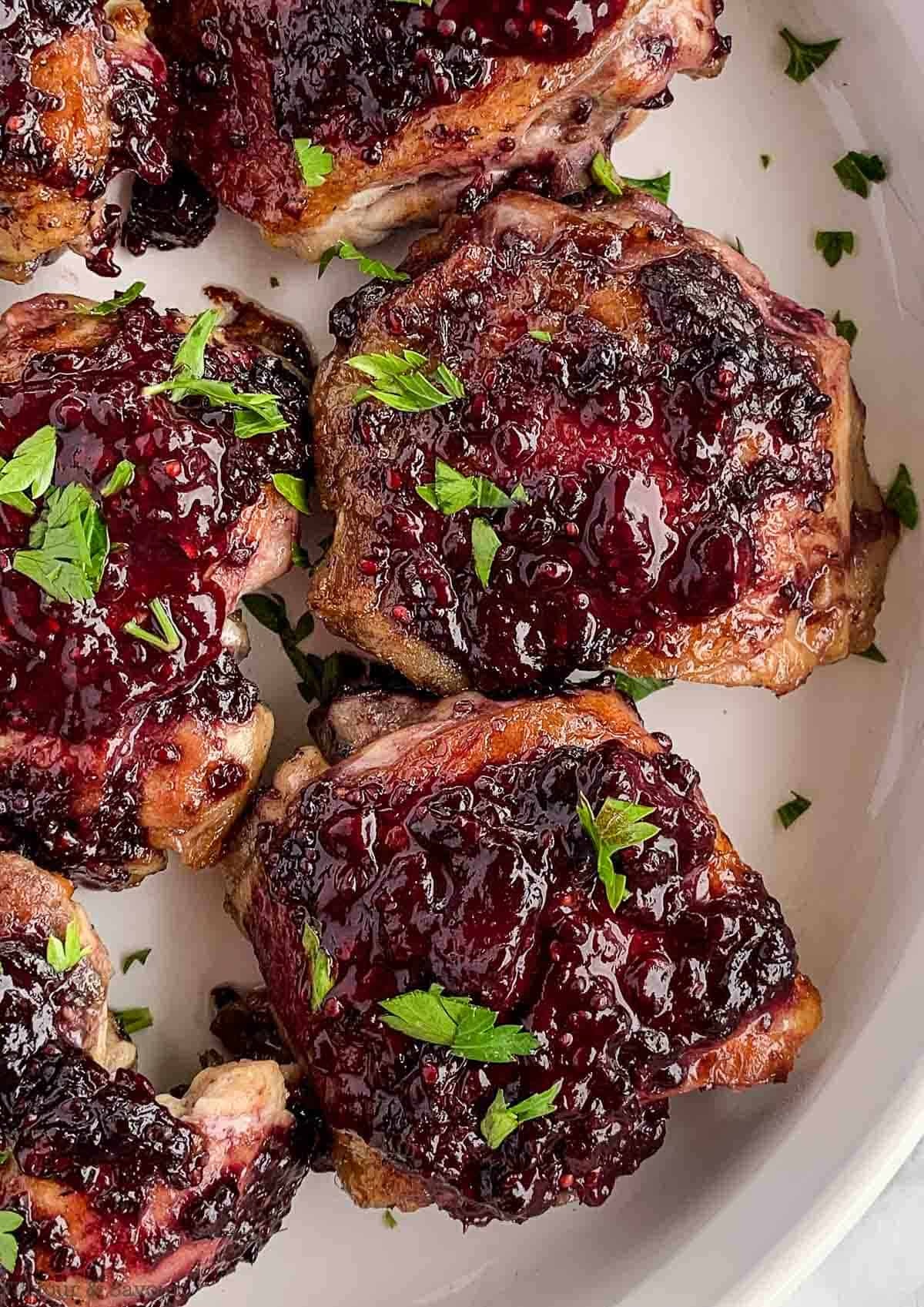 This recipe will inspire you to switch things up a bit when it comes to chicken thighs! Put fresher frozen berries to work glazing chicken for a delicious meal that will be a welcome addition to your dinnertime rotation.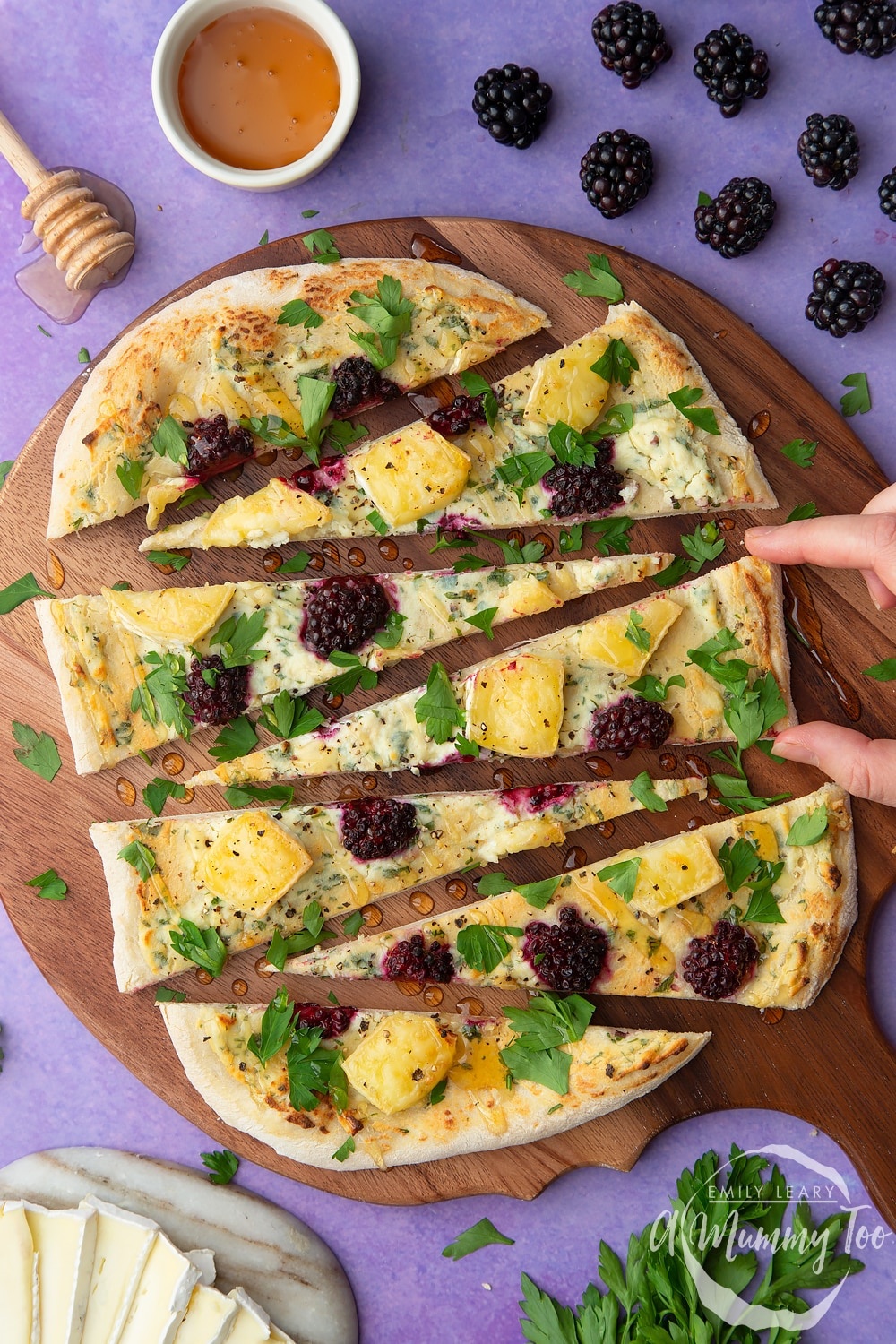 Take pizza to new places with this blackberry brie combo! Talk about a perfect marriage of savory and sweet that will have you reaching for another slice!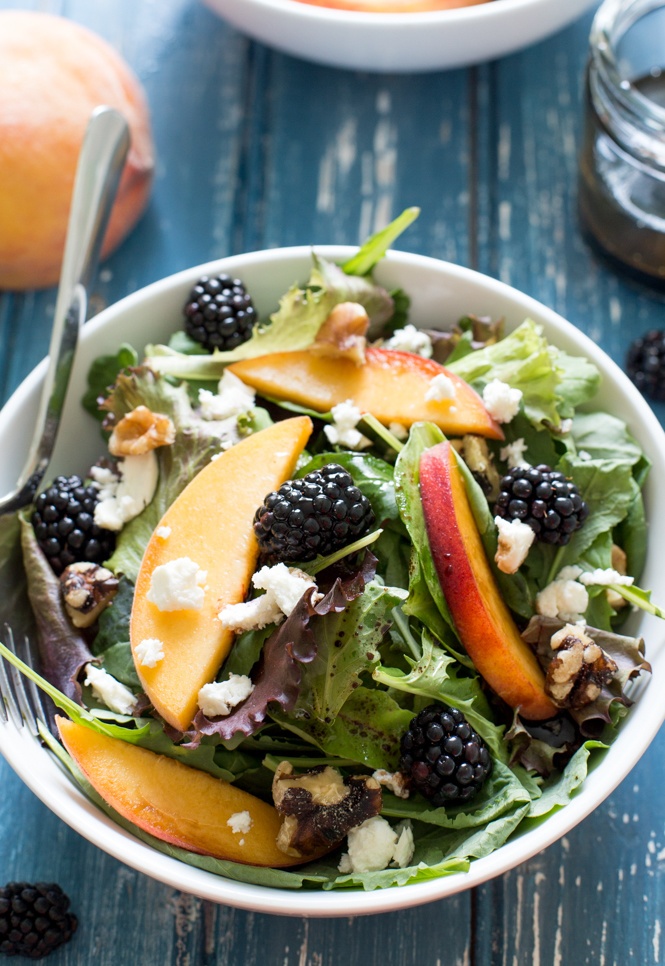 Make the most of in season produce to create a mouth watering salad. This is the ultimate summer meal for a hot day when something light is in order.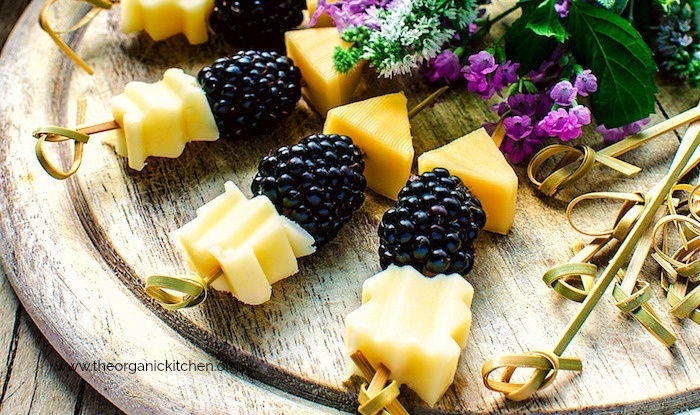 Pair aged cheese and fresh blackberries to create a perfect appetizer. Adding herbs from the garden would make things even better!
This roasted chicken with blackberry gravy is not only delicious, but it also adds a unique way to change up dinner. Everyone can appreciate the addition of summer berries to a classic family dinner dish.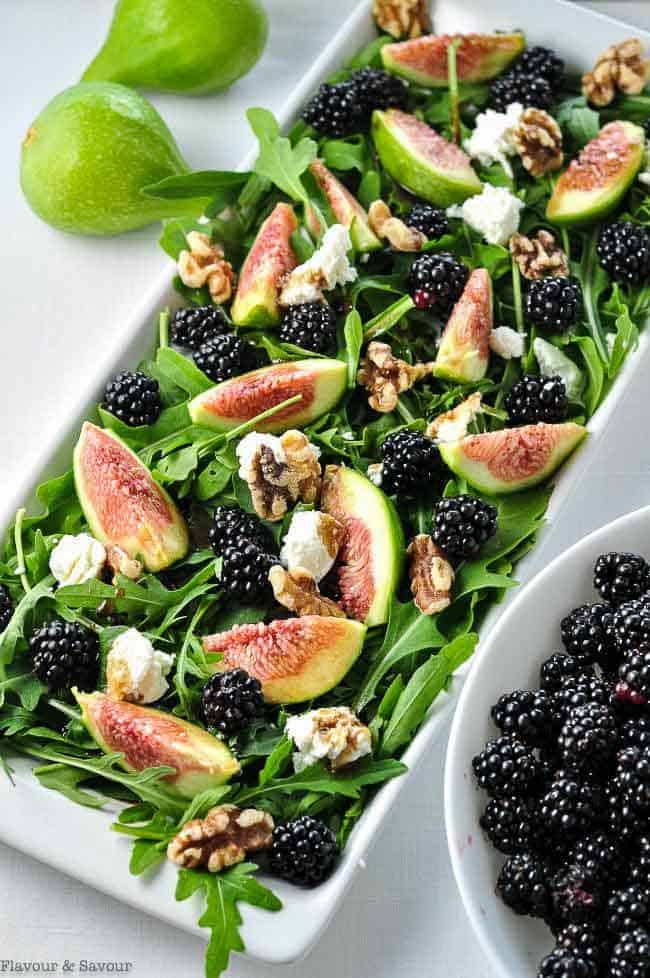 Fresh figs, goat cheese and blackberries paint a picture your eyes will adore and your mouth will celebrate. I have a feeling this salad will become a summer staple for meal times.
Give your fresh blackberries a new use by adding them to salad. This recipe is perfect for a light lunch that packs a lot of flavor!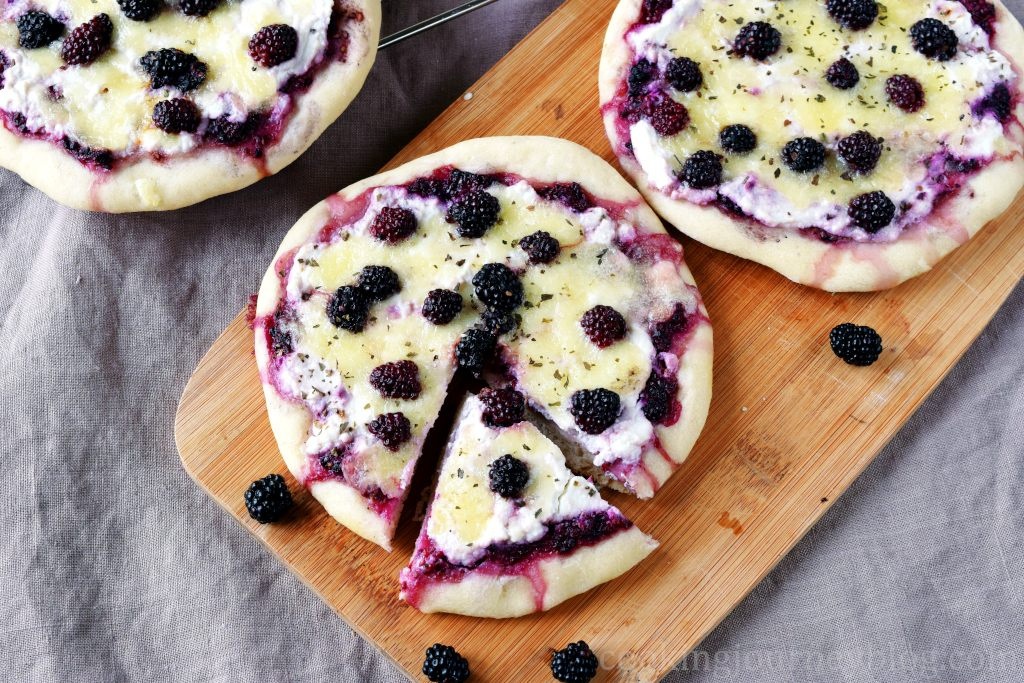 This creamy, slightly sweet and totally indulgent ricotta blackberry pizza is the ultimate afternoon snack, or addition to dinner. Pair it with a salad for a one of a kind meal.
Blackberries are an awesome addition to baked ham. They pair perfectly together and will have you rethinking pineapple glaze in the future!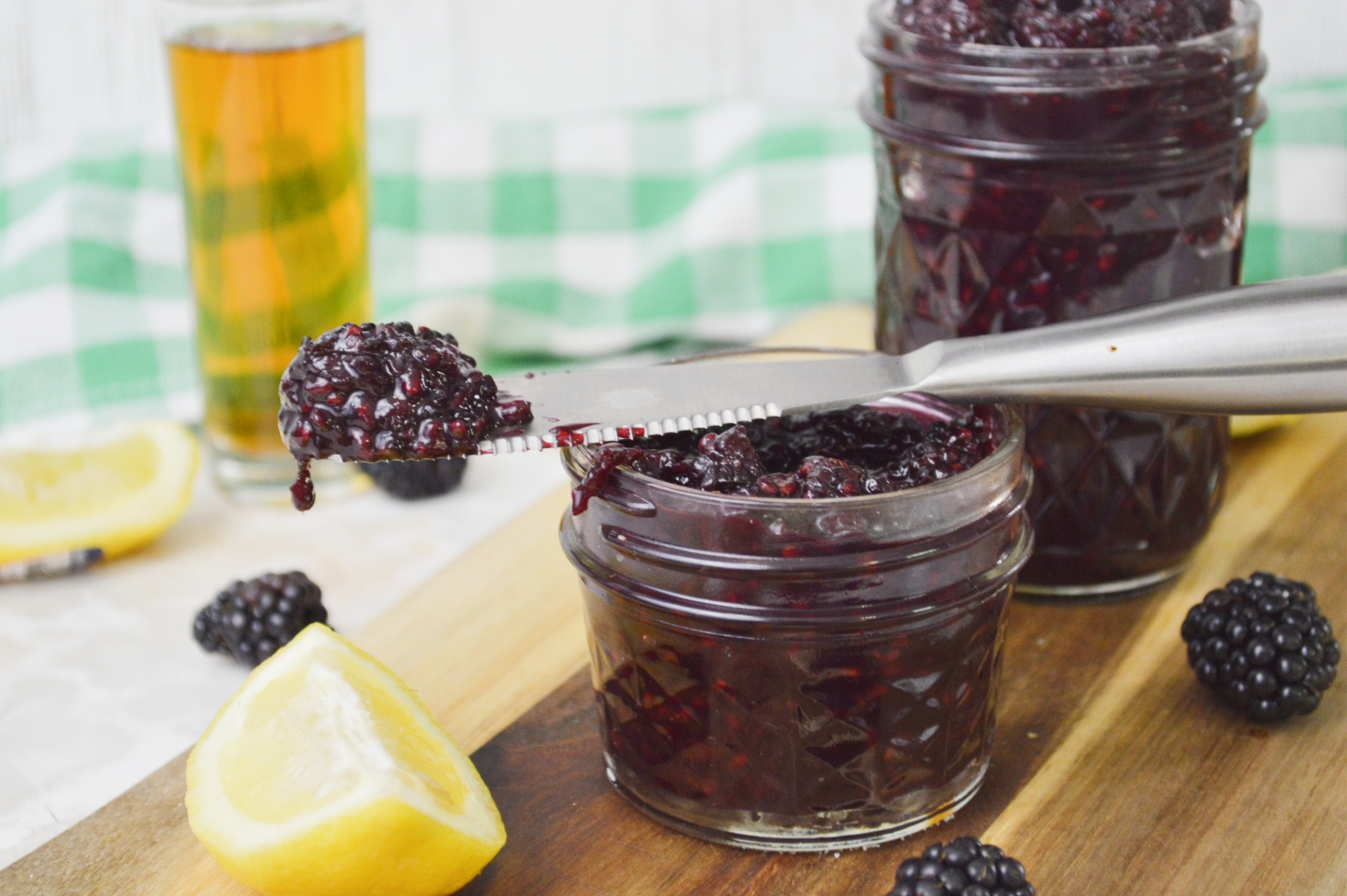 Sip on your favorite bourbon while you are making this easy bourbon blackberry jam. It's delicious on so much more than toast!
This tart is perfect for serving with dinner. It has a smoky beetroot base with an awesome blackberry sauce and lots of herbs too. Such a great recipe!
Grill these tasty skewers in ten minutes and serve them with a savory blackberry sauce that will knock your socks off. This is such a delicious summer dinner idea.
Make a gourmet grilled pork chop recipe on the grill to keep the temperature inside down this summer. Then top it with a blackberry thyme sauce that is so good, you might want to lick your plate clean!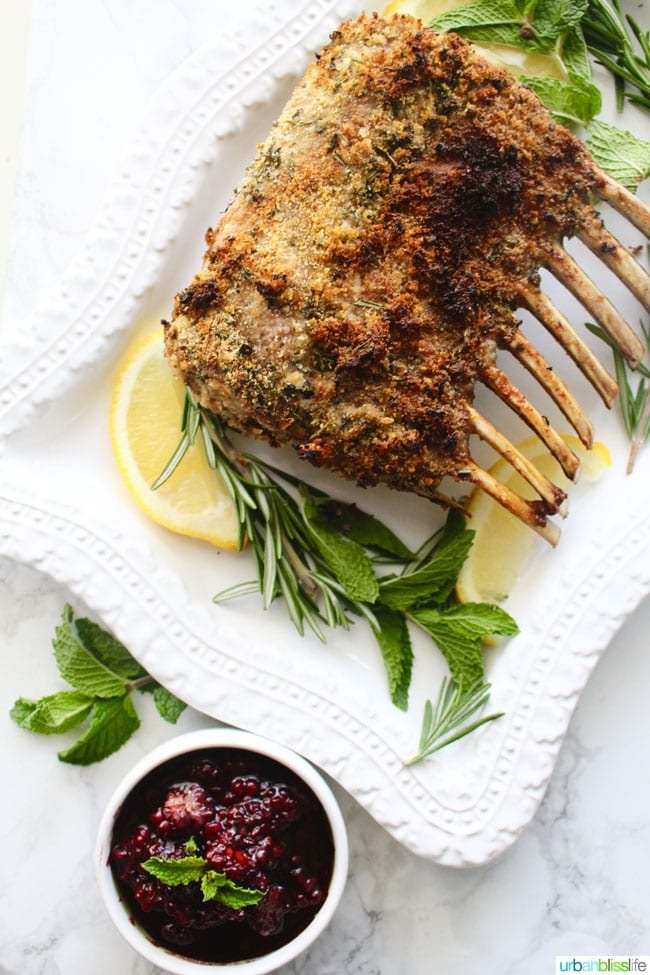 Herb crusted rack of lamb with blackberry balsamic sauce is a beautiful, elegant meal that is surprisingly easy to make! Turn any dinner into a special occasion with this recipe.
Warm goat cheese and spiced pecan salad with blackberry vinaigrette is a salad that will hit the spot on a hot summer day while inspiring your tastebuds.
I hope these blackberry recipes have inspired you to try something new with blackberries this season! I still encourage you to make all your favorite sweet blackberry dishes, but don't forget about these savory options!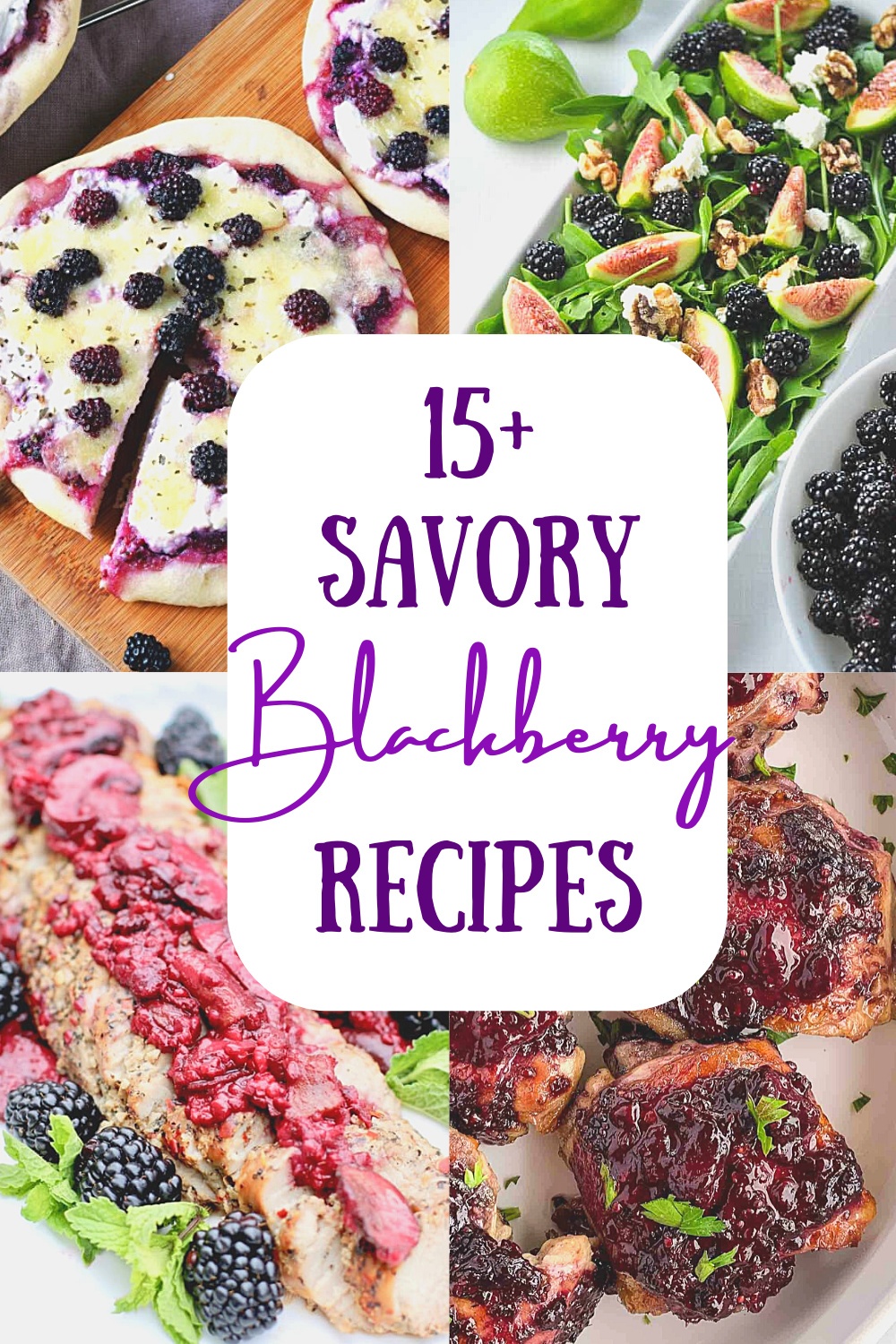 Be sure to follow me on Facebook, Twitter, Pinterest and Instagram for more delicious recipes, travel tips and more.