(Last Updated On: January 5, 2023)
Interested to learn more about Rosé wine? Discover why it's pink, it's tasting notes, pairing suggestions how to serve Rosé wine, plus 7 varietals that are under $20 that you should definitely try!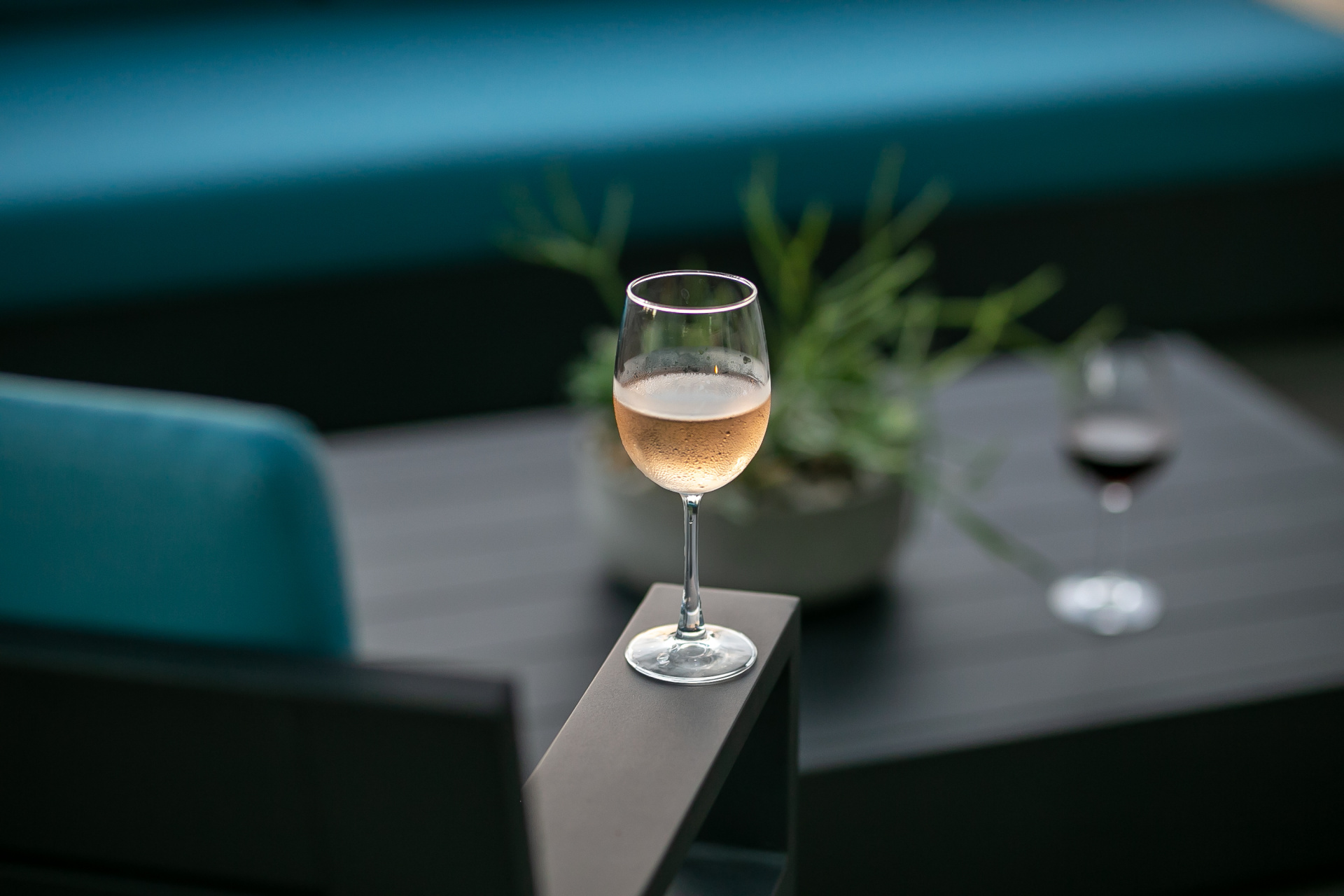 Rosé wine can be a misunderstood variety of wines. I say variety, not varietal because rose wines are the result of a certain type of wine making. Red grapes and white grapes produced in traditional wine making practices produce red and white wines, respectively.
Rosés are an interesting cross between the typical red and white varieties where the batch starts off with red grapes. Instead of the red grape skins staying inside of the fermenting wine, they are taken out leaving the wine with a pinkish hue instead of the deeper red tones associated with varietals such as Syrah or Cabernet Sauvignon.
As far as everyday drinking wines go, especially during summertime, Europeans enjoy copious quantities of rose wines. Americans tend to associate roses with some cheaper brands of wine like White Zinfandel which tends to have an overly sweet taste.
Rose certainly is not limited to pink sugary brands that tend to be guzzled rather than sipped.
Made through a process called saignee, Rosé wine is technically a red wine that is not finished. That being said, rose wine is completely different from red wine. Both are made from red grapes left to ferment in a vat, but when making rose wine, you quickly separate the juice from the grape skins. The remnant skins are used to make red wine which is what makes it more colorful and robust than rose wine.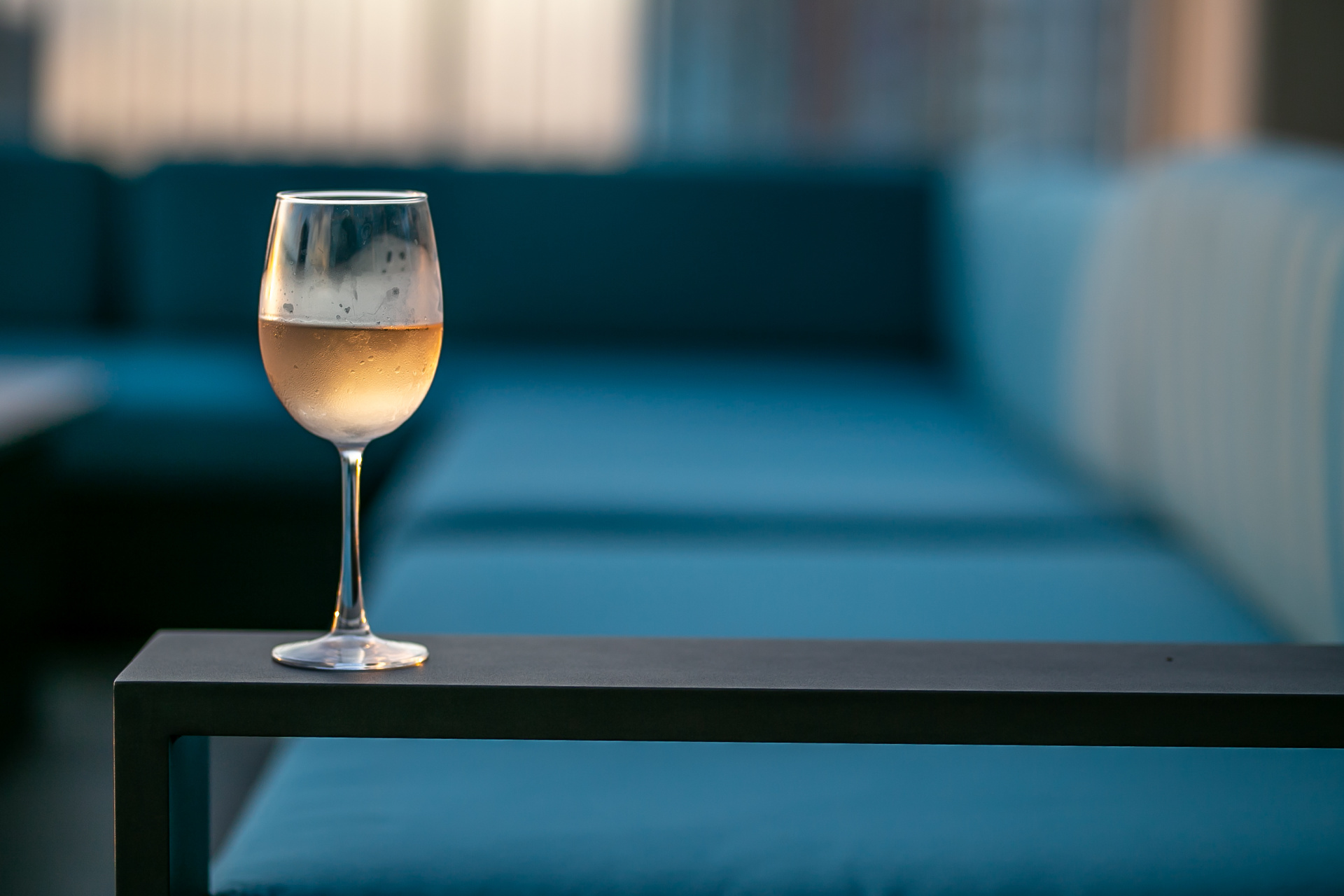 Rosé Wine Characteristics
Color
Rosé wine is lighter in color than red wine because during processing, the grape skins are only soaked briefly before they are removed. Depending upon the technique used to make the wine, rose wine can vary in color. The color can range from pink to pale orange and as dark as a vivid pinkish-purple hue. The wine should be clear without cloudiness or sediment.
Taste
Rosé wine has a light body, and the flavor is fruity and tangy with a hint of the spiciness and complexity of a red wine. Despite the fact that this is a sweet wine, it is not sugary sweet — it is dry. That being said, the flavor can vary some depending upon the type of grape used and the method used to make it.
Smell
The smell of rose wine is similar to its flavor. The aroma has slightly floral undertone, but it is not at all rose-like. The predominant scent if fruity. Hints of berries including strawberry and raspberry stand out among the medley of scents. The faint smell of geranium and pomegranate may also be present.
Texture
Wine has a texture that can range from light to thick depending upon the variety. Rose wine tends to be light and refreshing. The delicate texture of rose wine is also silky smooth and clean on the palate.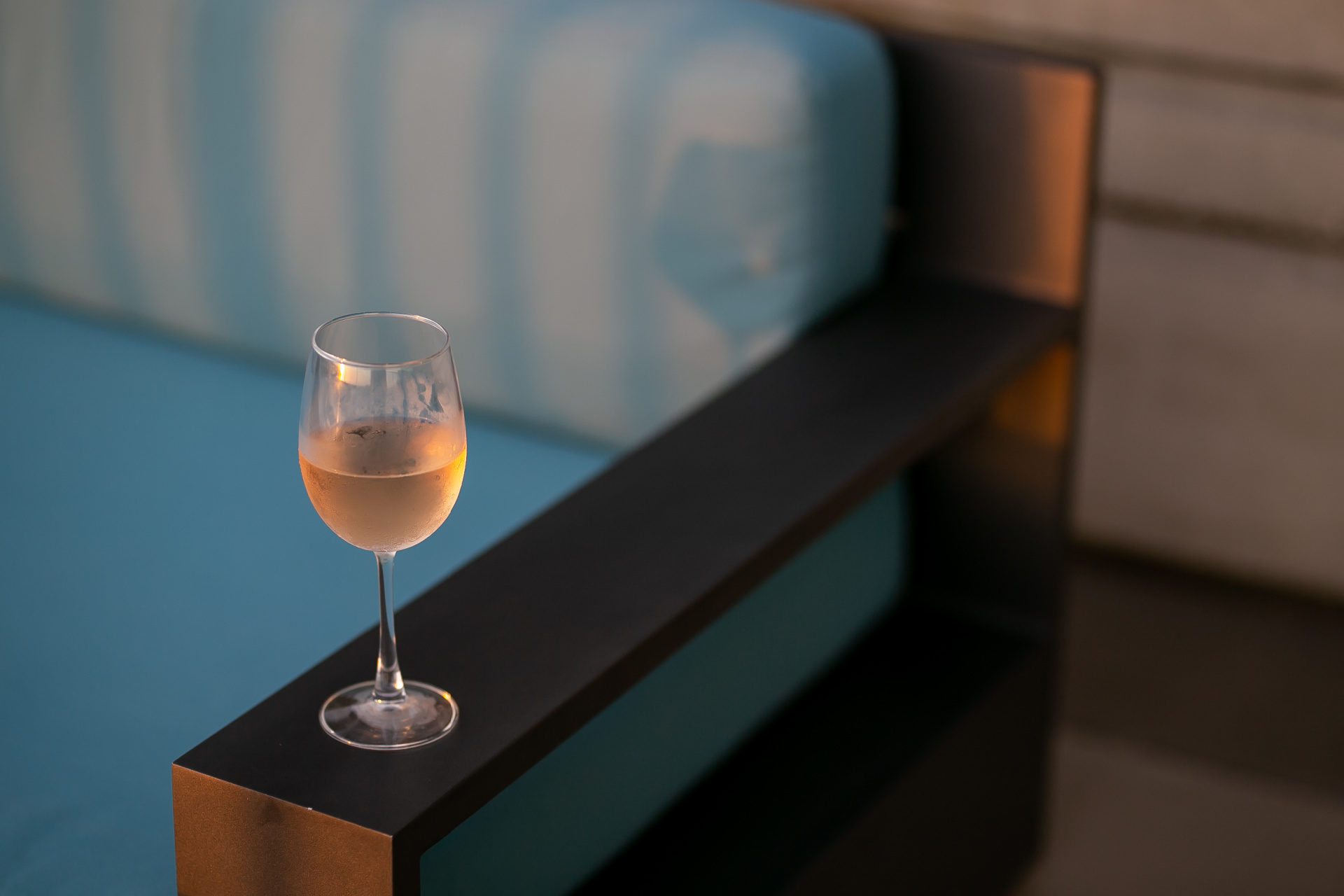 Rosé Wine Pairing Suggestions
Personally, I think it as a perfect drink in summer months that pairs well with seafood and pork. Because Rosé has a subtler flavor than most other wines, it pairs well with a variety of cuisines. For example, the delicate flavor of the rose means it won't overpower sole or other mild fish. Rosé also pairs well with pork. International food whose flavors are naturally complemented by the fruitiness of rose include Thai, Greek, Mexican and Chinese.
What Temperature Rosé be Served at?
Rosé wine should always be served chilled, ideally at a temperature of 55 degrees Fahrenheit. This temperature can be achieved by placing the bottle in the refrigerator for several hours. If you need to chill the wine and don't have the benefit of a refrigerator, fill an ice bucket three-quarters of the way with ice, then add enough water to the bucket to just cover the ice. Immerse the bottle of rose in the ice bucket for approximately 10 minutes.
What Wine Glass Should Rosé be Served in?
For younger crisper roses, pick a glass with an enlarged opening, meaning that the rim of the glass is slightly larger than the body. This shape directs the wine to the tip of the tongue, the part of the tongue more sensitive to sweetness, which helps to balance the acidity of the younger wine. For a more mature rose, pick a glass with a larger, fuller body. This allows the wine to have greater exposure to oxygen, which assures that the aromas can appropriately ripen.
How to Pour Rosé
Pour the Rosé by aiming the top of the bottle at the center of the wine glass. The glass should be filled to just below the widest part of the glass, or slightly less than halfway. When finishing the pour, lift the neck of the bottle up and twist the bottle slightly to avoid spilling. A host should always ensure that guests have more than one sip of wine left in their glass, and refill accordingly. If more than one type of wine is being served at a party or dinner, consider serving each wine in a different glass.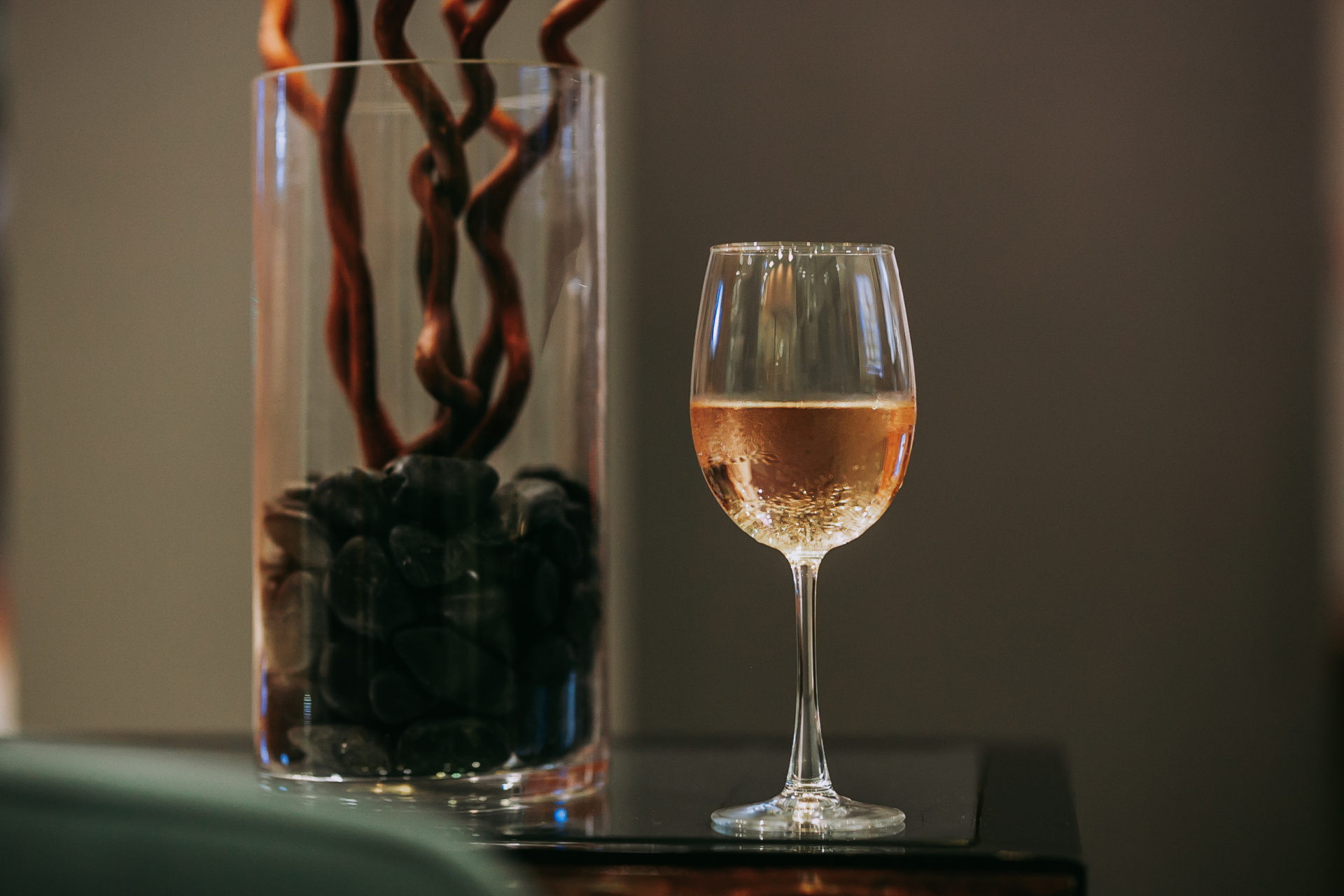 Below are seven varietals that you may not have thought to be starting points for some truly interesting rose, all under $20.00!
Varietal: French Bordeaux Rosé
Made from red wine grapes selected and expressly harvested for being made as a rosé wine with a gentle pressing to gain a light hue of pink, with the utmost care taken to preserve the delicate flavors and aromas.
Varietal: Grenache and Carignan
This wine is fruit-forward, yet dry and supple. This beautiful pink hued wine suggests aromas of strawberry cream pie, guava and has floral notes with a touch of whipped cream and mango on the finish.
Varietal: Pinot Noir
At one point, most wine drinkers stand firm and say they will never break down and try a certain type of wine. This acidic, sweet yet not sugary, incredibly delicious wine changed my outlook on roses forever. The vintage has proven to be just as good. Show up with at least two bottles to the next bbq where you're looking to make an impression.
Grape Varietal: Montepulciano d'Abruzzo
Strawberry pastry is the overwhelming trait that comes through on this wine. It can be enjoyed cold or at room temperature similar to full red wines. While it can be enjoyed solo, like most roses, this wine has structure and strong flavors to pair up with fish, chicken and lighter fair and hold its own very well.
Grape Varietal: Syrah
Focused acidity and berry flavors help this rose stick out as truly memorable. Body and complex flavors are matched with great acidity which help this wine cut through a buttery lobster dinner with ease.
Grape Varietal: Cinsault
The Cinsault grape is a high-yielding, heat-loving red variety from France's southern Rhône region, used in blends including Châteauneuf-du-Pape and Cotes du Rhone.
Varietal: Garnacha (Grenache)
Grenache as a full bodied red is known for having notes of black pepper and strawberries. This rose carries those traits well and transcends into a more graceful with notes of minerality that are not usually found in regular Granache wines. This wine is also a summertime thriller for barbecues.
Have you seen Frose at just about every restaurant and winery you have been too? Me too….Here's what a Frose is:
What is a Frose? Are you ready to take your summer sipping game to the next level? The frozen rose wine slushies that are taking the drinks world by storm! Frose is a fruity and fun twist on traditional rosé, created by freezing a bottle of rosé with added fruit puree. The result is an icy cool, sweet-tart treat for those hot summer days. Not only does it have all of the refreshingly light notes of classic rosé, but it also has some added sweetness from the fruit puree. Plus, who doesn't love slurping up a slushy drink? This delicious cocktail is so easy to make at home – just combine one bottle of rosé and 4 ounces of fruit puree in a blender cup and freeze until solid.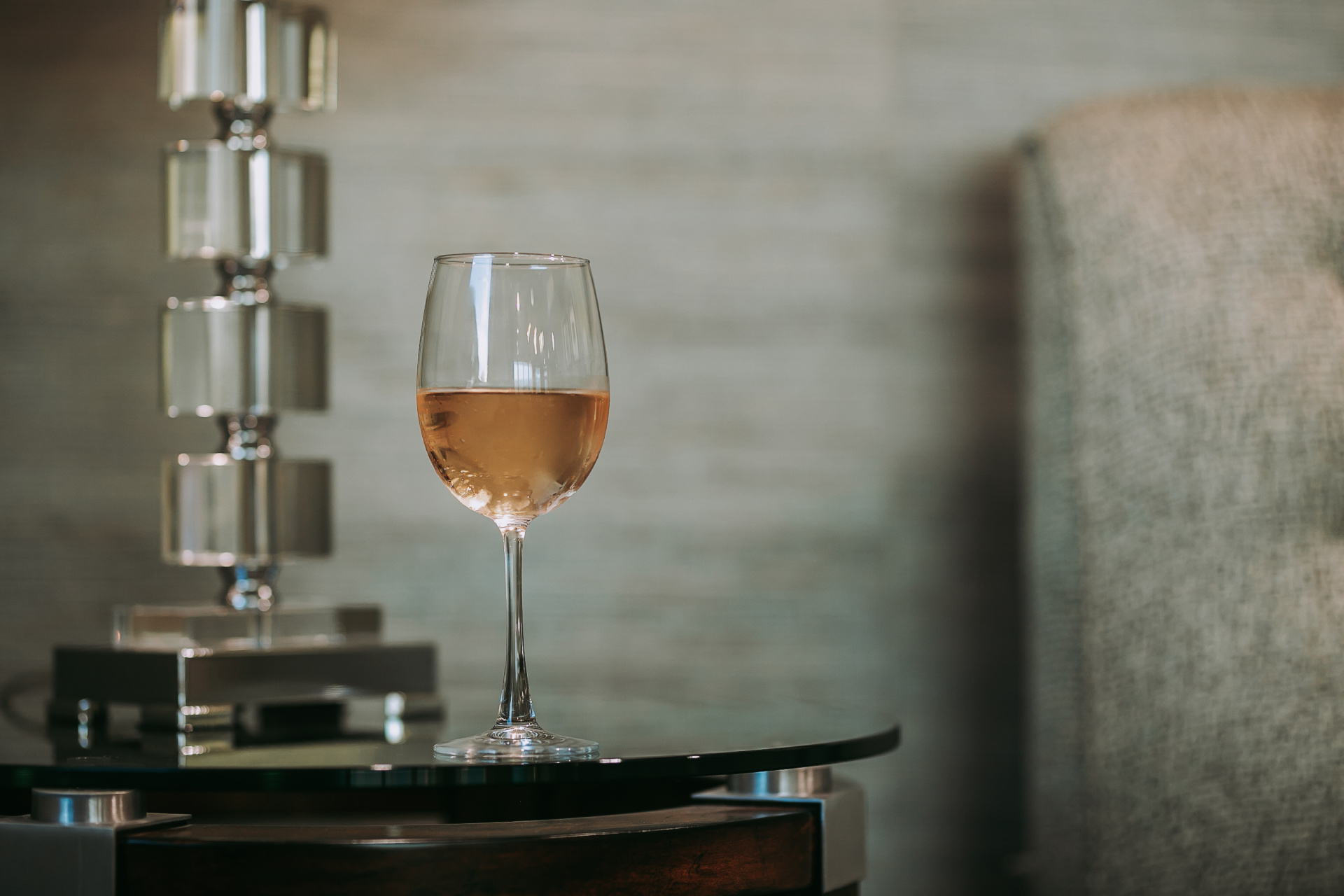 Do you have a favorite Rose? If so, what is it?
Make sure to visit Food Wine Sunshine for more travel and wine tips and stay up to date with me Facebook, Twitter, Pinterest, and Instagram.