This Apple Carrot Cucumber Smoothie is a refreshing and nutritious way to get in a healthy serving of fruits and vegetables. Enjoy this smoothie recipe today!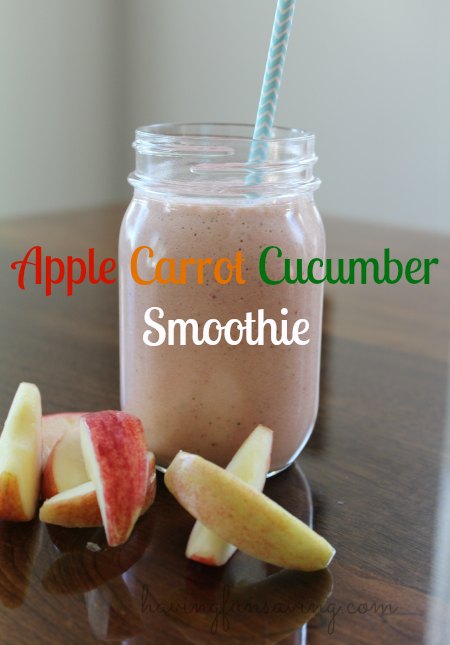 Apple Carrot Cucumber Smoothie
You guys know that I love starting my day with a Smoothie. It is the perfect way to fuel my body with the vitamins and nutrients it needs. I have been trying lots of different recipes lately and I love sharing my favorites! Since apples are one of my favorite fruits, and Crunch Pak makes the best tasting apples, it seemed only natural that they are in my smoothies.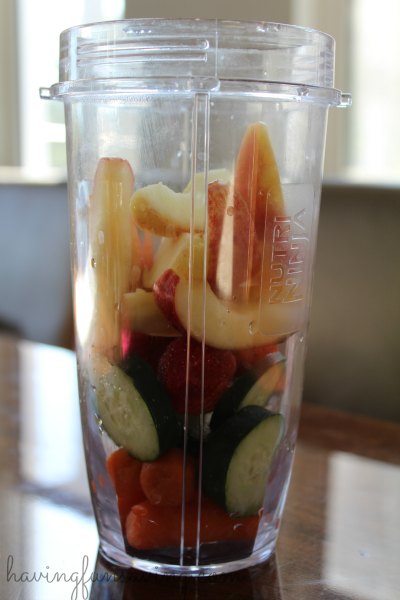 I love that Crunch Pak Apples come ready to go! Literally all I have to do is open the bag, grab a handful and within seconds I am that much closer to drinking my smoothie. No need to wash or slice! Plus, they stay so fresh in the bag…I don't know how they do it, but Crunch Pak apples are always so crisp and juicy whenever I bag a few from the bag. They never disappoint 🙂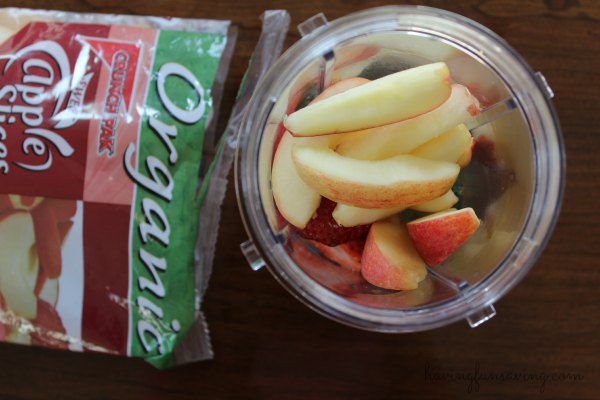 In this smoothie I layered the carrots, cucumbers, strawberries, then my wonderful apples. The apples are sweet, ORGANIC, and delicious.
Here are some of the health benefits of the ingredients I selected for this smoothie recipe:
Apples – They are extremely high in antioxidants, fiber and flavanoids. An apple a day keeps the doctor away, so why not start adding them to your smoothies?
Carrots – The orange powerfood will give you vitamin A and is also linked to preventing cancer, giving you healthier looking skin and aids in digestion.
Cucumbers – These are great for rehydration. Cucumbers are also a great source of vitamin B, so that means they are a natural pick-me-up.
Strawberries – These red beauties are loaded with vitamins, fiber, and potassium. As an added benefit – they are fat-free 🙂
Protein Powder – Helps keep you full longer and makes your smoothie extra creamy.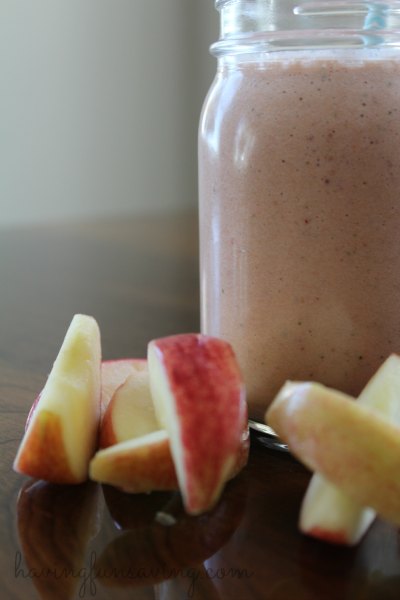 Don't you just want to take a sip?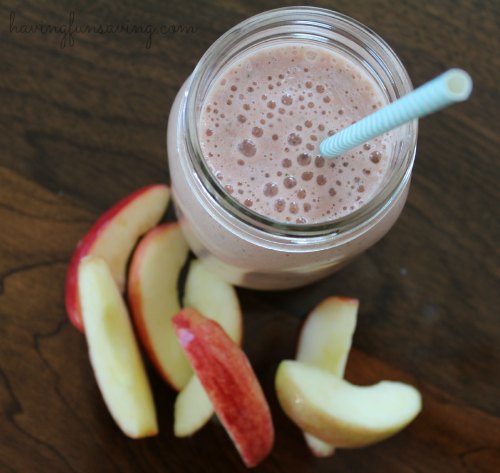 Now, here's my Apple Carrot Cucumber smoothie recipe, make sure to Print It and Pin It so that you can make it again and again.
Apple Carrot Cucumber Smoothie
Author:
Prep time:
Total time:
Smoothies are a healthy and nutritious way to start your day. Enjoy this Apple Carrot Cucumber Smoothie and know you are getting in fruits and veggies!
Ingredients
5 baby carrots
5 cucumber slices
4-5 strawberries – I cut off the greens
1 handful of Crunch Pak Organic Sweet Sliced Apples – approx 6-8 slices
1/3 cup Juice Plus+ Vanilla Complete Shake Mix
4 oz coconut water – you can use regular water as well
3 – 4 ice cubes
Instructions
Place the ingredients in the blender cup as listed above
Blend until smooth
Enjoy!
Apples are a perfect addition to your daily routine, your healthy lifestyle. Remember, Apples Are Sexy! And not only are they sexy, but they are good for you. Especially in this Apple Carrot Cucumber Smoothie 😉
Want 50 delicious smoothie recipes now? Check out my Smoothie Recipe eBook on Amazon.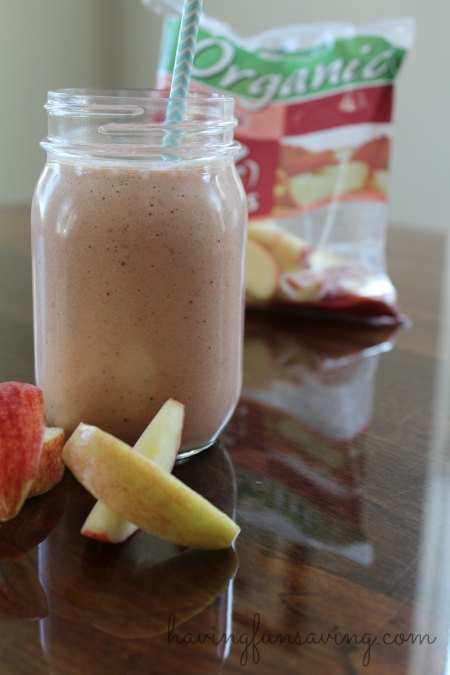 What is your favorite way to enjoy Crunch Pak Apples? Right out of the bag? With peanut butter? With cheese? With caramel? In yogurt? In a salad? Do you cook with them?

Looking for more smoothie recipes?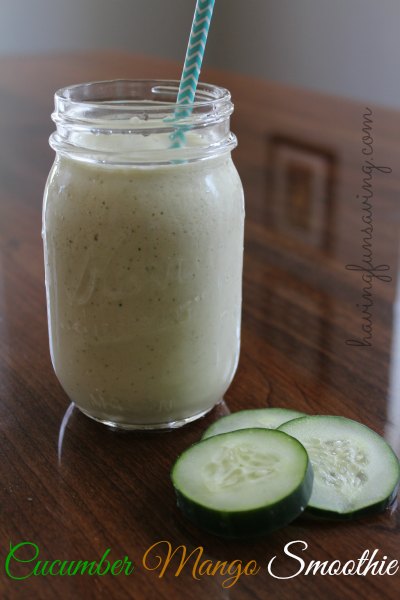 Check out my Cucumber Mango Smoothie Recipe.
In fact, check out all the delicious recipes on Food Wine Sunshine and follow me on Facebook, Twitter, Pinterest, Google + and Instagram.
Disclosure: I was provided with the Crunch Pak products for review. No other compensation was received. All opinions and this recipe are 100% my own.
Be sure to stay social with Crunch Pak, America's #1 Sliced Apple, on Facebook, Twitter, Pinterest and Instagram to stay up to date with everything nutritious and delicious for you and your family!
Looking for more delicious smoothies?