(Last Updated On: August 27, 2019)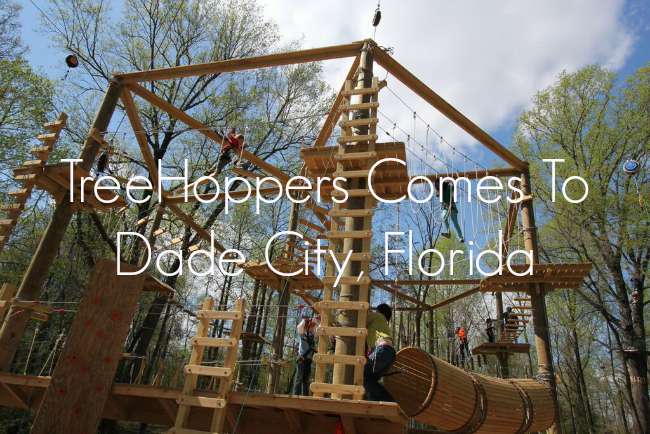 TreeHoppers Comes to Dade City, Florida
Treehoppers is HERE! Right here in Central Florida is an aerial adventure park like no other. Treehoppers features dozens of zip lines, rope bridges and aerial climbing elements. The attraction has eight unique courses and nearly 100 aerial features catering to adults and children ages five and up.
TreeHoppers Opens in Dade City!
Treehoppers is hard to explain, unless you have been there. I read all about it before we went, but nothing compares to the actual experience. So, I strongly recommend checking it out for yourself 😉 After you get your harness and go through the safety lesson, you are free to explore the aerial adventures.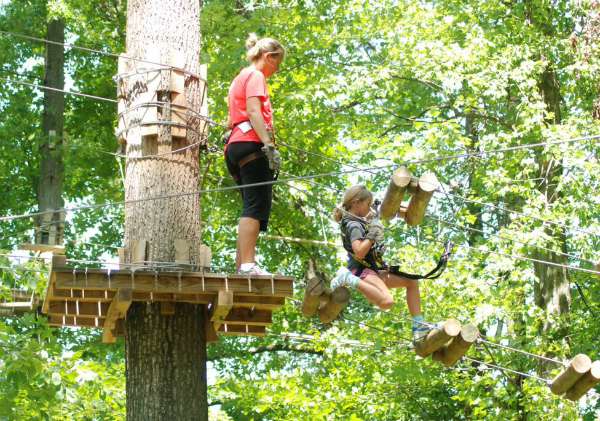 You get to walk on ropes, climb through obstacles, and zipline! All the while, safety is the #1. So, there is no need to worry. My daughter (age 8) and I did the more entry level courses, while my husband and son went onto the harder courses as the day went on. You are always attached to the "ropes" with your "clips", you will get really good at tweaseling. It is an experience like no other, and again, safety is #1.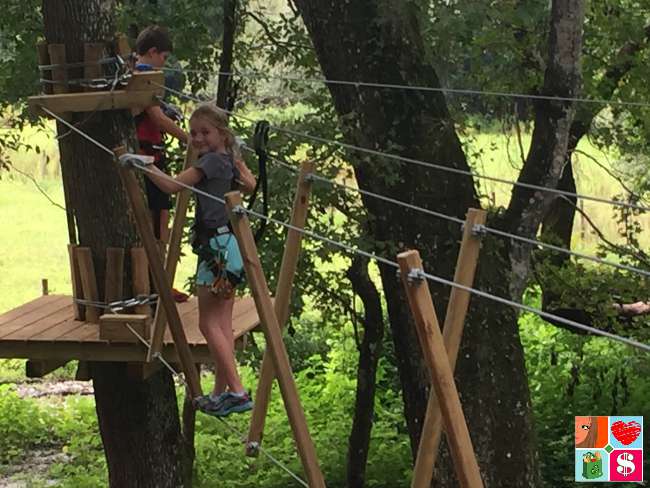 There is nothing Treehoppers it anywhere in Florida.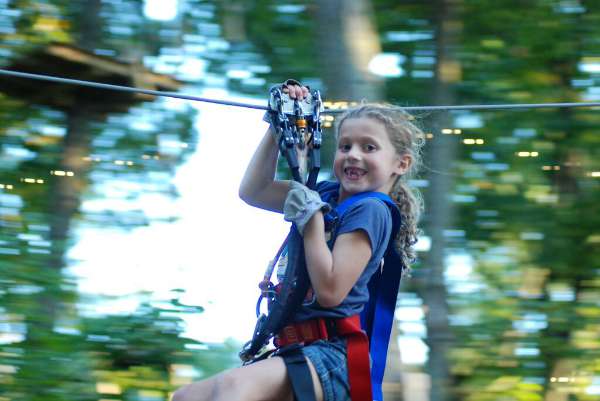 The property features several acres of beautiful, hilly forest with sprawling live oak trees that will stretch down to a five-acre lake in the back of the property. TreeHoppers fully utilizes the property, allowing adventurers of all skill levels to traverse through the canopy trees, crossing the picturesque landscape. Climbers are provided with the latest safety climbing technology and full safety instruction from highly-trained climbing monitors before setting out on the course.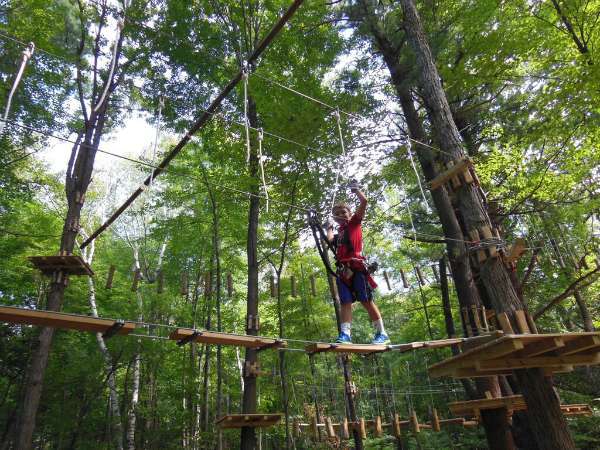 With an exact opening date of September 15th, TreeHoppers will be open year-round, 7 days a week and is located at 27839 Saint Joe Road Dade City, FL, only 35 minutes north of Tampa.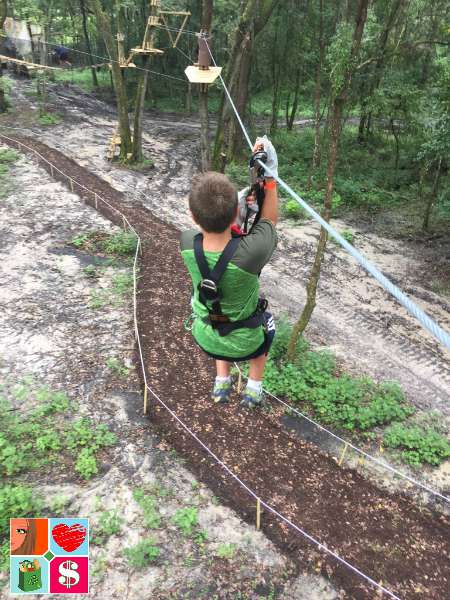 My family and I all had a great day when we visited. In fact, my daughter asked if she could have her birthday party there next year. Yes, they do have birthday party packages! There was really courses for everyone, from fun to super-challenging.
For more information, visit www.treehoppers.com.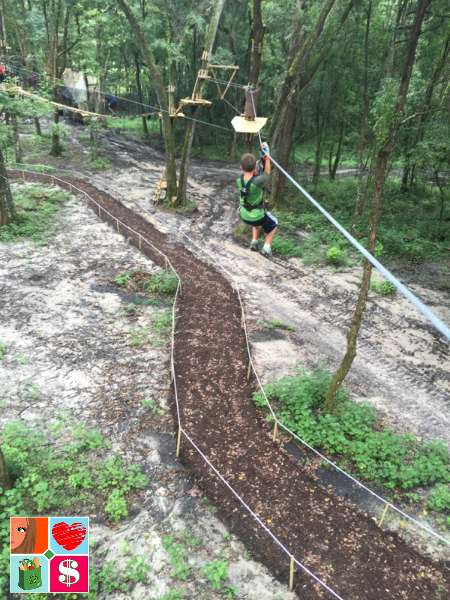 Will you and your family be checking out TreeHoppers? We have been twice now and are looking forward to our next visit!
Make sure to check out Food Wine Sunshine on Facebook, Twitter, Pinterest, Google + and Instagram for more Florida fun, recipes, and more.