(Last Updated On: August 27, 2019)
Is magic real? Do you believe in the power of illusion? These amazing performers will have you guessing what is real and what isn't! Read on for my The Illusionists LIVE From Broadway Review. While I was able to see this magical performance for free, all opinions are 100% my own.

You Won't Believe Your Eyes
The Illusionists LIVE From Broadway Review
Would you believe it if you saw it with your own eyes? What if it was something that you couldn't explain? What if it was something you just couldn't understand? The Illusionists from Broadway make you question what you see and what you don't see. They show you things that you see with your own eyes but you cannot explain. You will see things that make no sense but somehow it just happened. You will be in awe, you will enjoy every moment. Even if you spend the entire show time trying to figure out each trick, each illusion, you will still leave the theater impressed. Honestly, I would be amazed if you found anything!
My husband and I actually first saw The Illusionists LIVE From Broadway on Broadway. It was one of our first weekends together to New York, we wanted to see something unique. And it was! I will say that I can be a cynic, that there was definitely parts where I thought there was no way that happened and I spent a lot of time trying to see if there were string somewhere or hidden box. But I will tell you, I never found it! And when I heard that The Illusionists from Broadway we're going to be in Tampa, I jumped at the opportunity to take the kids. We told the kids we were taking them to a Magic Show, so they were thinking simple card tricks, juggling balls, and coins that can pop out of ears. I didn't tell them the name of the show either, because I didn't want them googling it to ruin the surprise. My son is 13, and he actually is a very active boy, between sports and playing with his friends he is almost never sitting still. If I told him we are going to the movies, his first question is, how long is it? Because he does not like to sit still that long but, he sat on the edge of his seat for the entire Illusionists performance! And at intermission, we talked about our favorite acts, we never left our seats. Each one of the performers is so different! There is comedy, magic, and even a daredevil to keep you on the edge of your seat the entire time. The kids and I agreed that one of our favorites was Colin Cloud, you may recognize his name from America's Got Talent. How he managed to come up with the exact numbers, times, dates, and audience size that he did were absolutely stunning! And the fact that he knew the name of the dog of the 4 year old girl that sat behind me was…wow!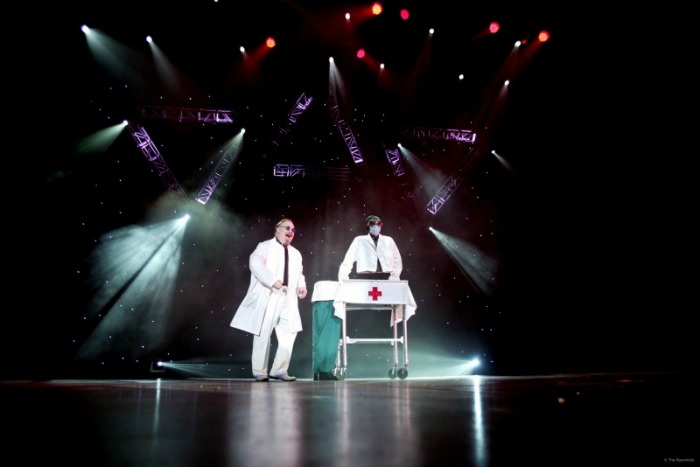 There were definitely kids of all ages in the crowd, I saw everybody from ages 2 and up! There were some jokes and comments that were geared towards adults, but not offensive at all to the kids, I think they actually went over my kids' heads, but they made my husband and I giggle. If you have the opportunity to experience the magic, the illusion, do not miss this show. It is nothing like you've ever seen and will leave you on the edge of your seat. I promise you that this isn't just a card show act, you'll be left questioning how in the world they ever did these things!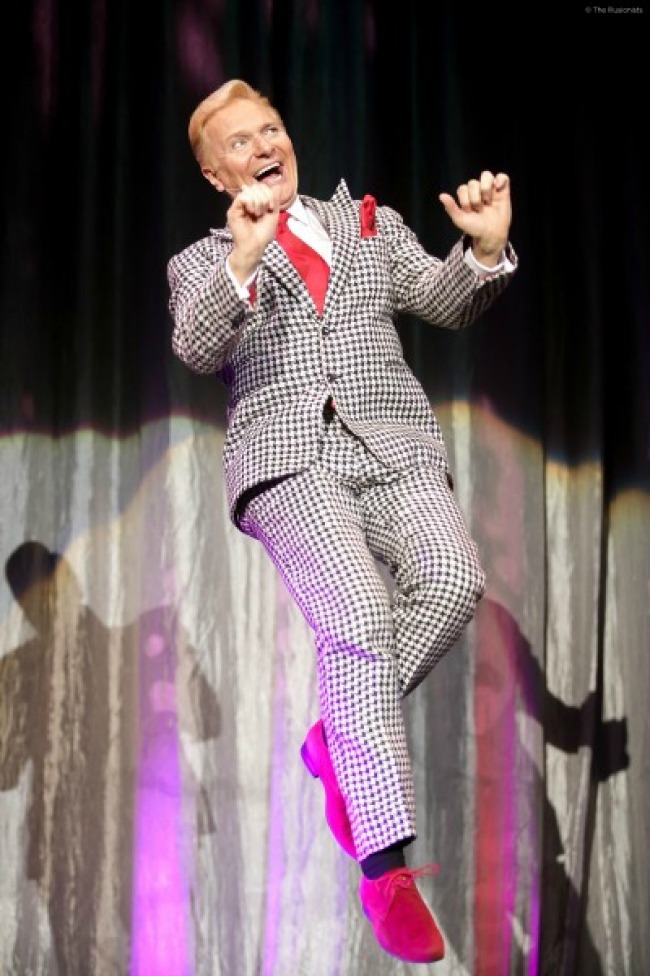 Here is the cast that we saw when The Illusionists Live From Broadway here in Tampa:
The Daredevil – AKA Jonathan Goodwin – Unlike the other performers in the show, Jonathan is not a magician or illusionist and everything you see him do is very, very real. British born Daredevil and Escape Artist Jonathan is widely considered one of the most creative, skilled, and – frankly – crazy stunt performers in the world.
The Deductionist – AKA Colin Cloud – The media have described Colin as the real-life Sherlock. In 2014, Colin Cloud became the runaway success of the Edinburgh Comedy Festival Fringe with 23 sold out performances and multiple 5 star reviews. On top of this, his other show received the 'Skinny Magazine – Talk of the Town' award, which was the first time it had ever been awarded.
The Inventor – AKA Kevin James – Kevin's style of performance is anything but conventional, with his unique comedy and magic garnering him a reputation as a world-class visual artist and making him one of the highest viewed magicians on YouTube with millions of hits.
The Manipulator – AKA An Ha Lim – is a man of few words, but many awards.
The Trickster – AKA Jeff Hobson – is the host of Las Vegas and is the epitome of glamour and showmanship. His brand of comedy magic leaves audiences laughing long after the curtain goes down. He keeps the show fun and non-stop, he is actually my husband's favorite performer.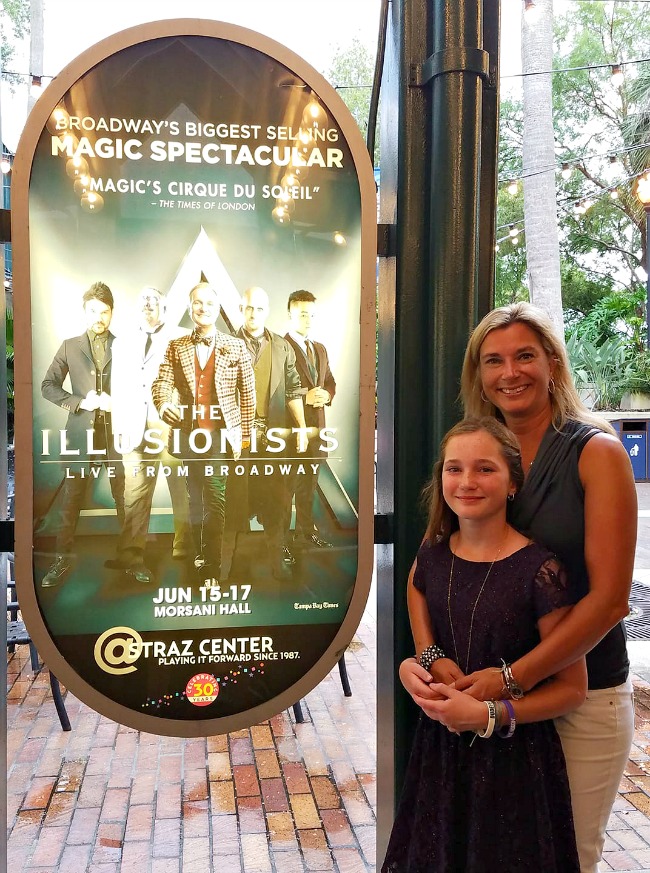 Here is the official The Illusionists LIVE From Broadway description:
This mind blowing spectacular showcases the jaw dropping talents of five of the most incredible Illusionists on earth. THE ILLUSIONISTS – LIVE FROM BROADWAY has shattered box office records across the globe and dazzles audiences of all ages with a powerful mix of the most outrageous and astonishing acts ever to be seen on stage. This non-stop show is packed with thrilling and sophisticated magic of unprecedented proportions.
The Illusionists LIVE From Broadway travel the world! Be sure to be a part of the magic the next time it is in your town.
Stay up to date with all the happenings at the Straz Center by following on Facebook, Twitter, and Instagram.
Be sure to check out Food Wine Sunshine on Facebook, Twitter, Pinterest, Google + and Instagram for more things to do in Florida, healthy recipes, and more.