(Last Updated On: September 1, 2020)
This Superfood Oatmeal Power Bars Recipe is easy to make and will have you amazed that they are a healthy snack! Filled with the goodness your body needs, you are bound to love these superfood power bars. Go ahead and make two batches!

Superfood Power Bars Recipe
I love to snack. I love food. I love to eat. The trick for me is to find and make foods that are good for me. I love cooking healthy, I love making my smoothies, but sometimes I get off track when it comes to snacking. Since I work at home, I swear the chips and crackers in the pantry call out to me. So, I really have to work on having easily accessible, great tasting food on hand that is also good for me. And that is exactly where this Superfood Power Bars Recipe comes in. Plus, the kids love these, and I feel great giving them to them because I know what's in them…because I made them!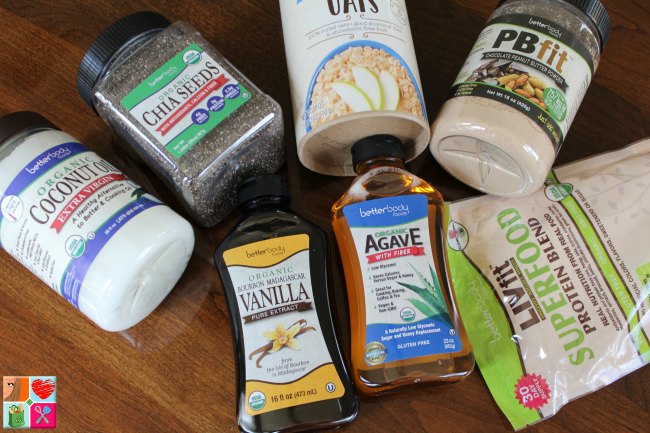 This Superfood Power Bar Recipe involves no baking and only about 10 minutes to make about 25 bars. I adapted the recipe from BetterBody Foods, who sent me most of the ingredients to make them.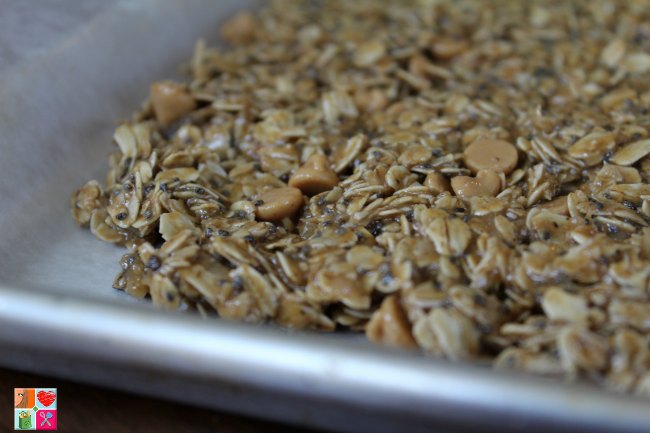 Now, here is my Superfood Power Bars Recipe, be sure to Print It and Pin It so that you can make it again and again.
Superfood Power Bars Recipe
Recipe Type
:
Snack/Breakfast
Author:
Prep time:
Total time:
These no bake oatmeal bars are filled with the goodness that your body needs. Make a batch of these Superfood Power Bars today and have a healthy snack option the whole family will love.
Ingredients
1/2 cup Better Body Foods LIV Fit Superfood Blend
1 cup Organic Agave
1 cup Extra Virgin Coconut Oil
1 tablespoon Organic Vanilla
1 teaspoon kosher salt
4 cups rolled oats
1/2 cup PB Fit Chocolate
1/2 cup shredded coconut
1/2 cup Peanut Butter Chips
1/4 Organic Chia Seeds
Instructions
Line a cookie sheet with wax paper
Mix/blend, agave, melted coconut oil, vanilla, and salt until smooth
Mix in other ingredients
Spread on pan, cover top with wax paper and press
Cut into bars
Refrigerate if desired
Enjoy!

I hope you enjoy these Superfood Power Bars as much as we do!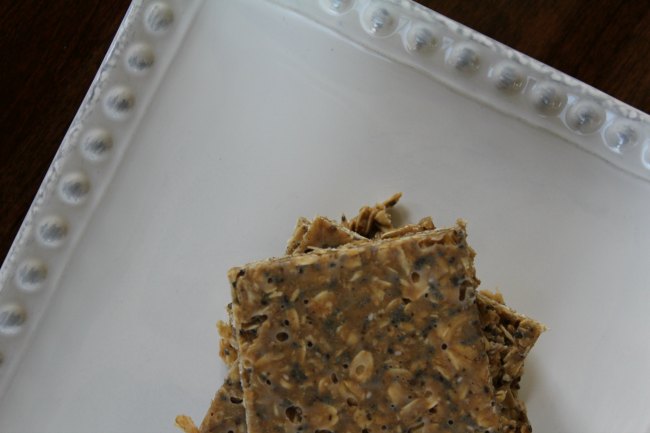 I can honestly say that these Power Bars not only taste amazing, but they actually fill that hole that my stomach seems to get between lunch and dinner! They are also the first thing I grab after a hard workout to give my body a bit of fuel again. I do store mine in the refrigerator, but you don't need to.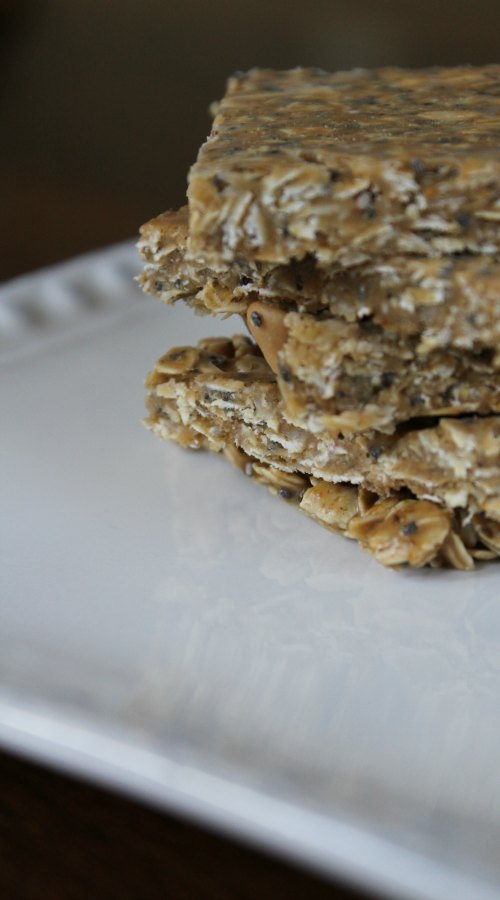 Are you familiar with BetterBody Foods? Their products range from superfoods like Chia and Quinoa to PBfit (low-fat powdered peanut butter). I used all BetterBody Foods products in this recipe (besides the coconut, oats, and PB chips) and I am impressed with the quality and flavor of each one. These are products that I can feel are giving my body what it needs to be a Better Body.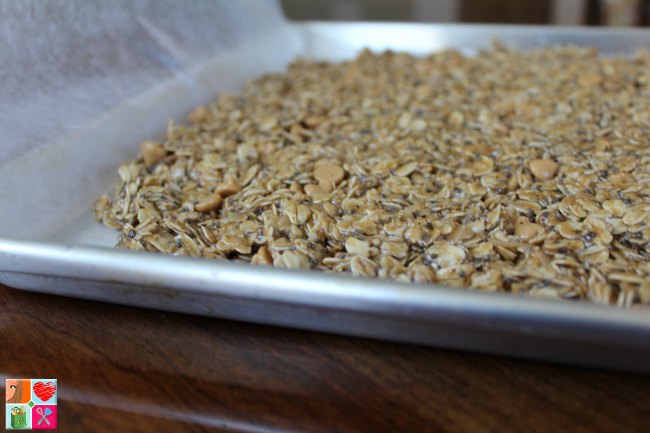 While I did receive some of the above products for review, all opinions are 100% my own. No other compensation was received.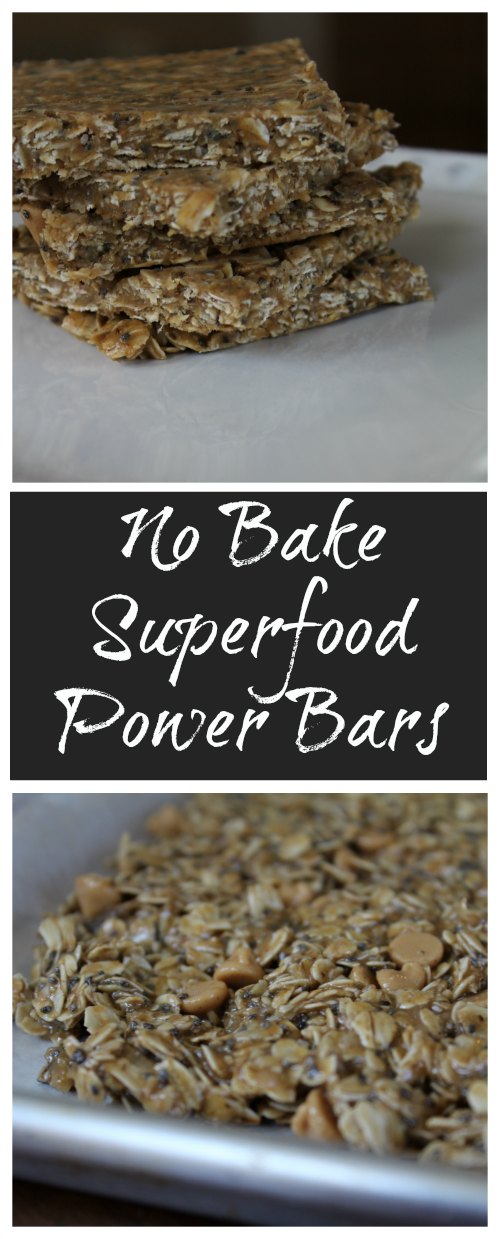 Where to buy:
Look for Better Body Foods products, at your favorite retailers such as Walmart, Kroger and more, find a full list of retailers here
And be sure to follow Food Wine Sunshine and Cooking on Facebook, Twitter, Pinterest, and Instagram for more helpful tips and delicious recipes!
Looking for more healthy recipes?