(Last Updated On: April 18, 2020)
This Power Foods Green Smoothie is loaded with vitamins, nutrients, greens making it a deliciously healthy Power Smoothie! Make this Green Smoothie Recipe today, your body will thank you for it!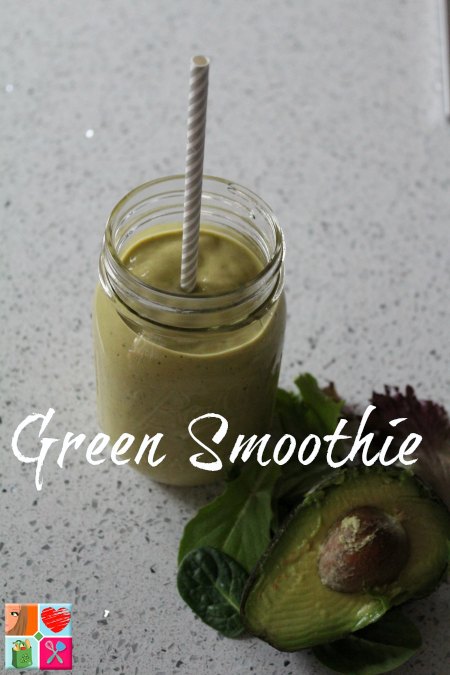 Green Smoothie Loaded With Power Foods
Power Smoothie. Green Smoothie. Power Greens Smoothie. Super Foods Smoothie. Power Super Foods Smoothie. There are a bunch of different ways to say it, and there are a bunch of different ways to make a Green Smoothie. One of my favorite things is to come up with different ways to start my day. I always start my day with adding a variety of ingredients into my blender and I take pride in finding delicious and nutritious combinations and sharing them with you all!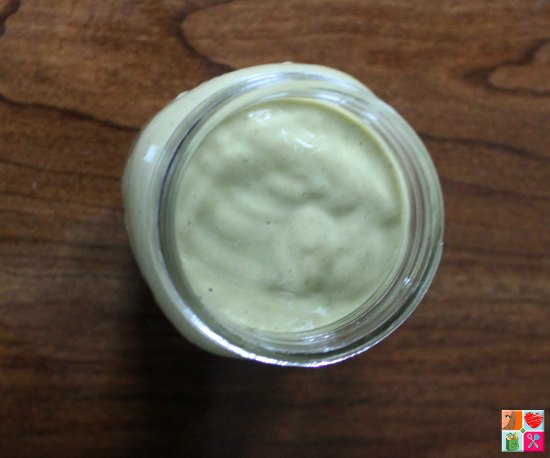 So, be honest, does the idea of a "Green" smoothie gross you out some? Don't really drink "green" things all that often unless it's green beer on St. Patty's Day? Well, I would be one of those people that if you told me that I would be drinking anything with vegetables in it, I would have told you NO WAY. But, I have found that making smoothies is not only INCREDIBLY easy, but they are also a fabulous way to get in extra vitamins and nutrients into your diet without eating a plate full of food. I can have my smoothie made in and drank in just a matter of minutes – what other meal option can you have ready that fast that is this good for you??
If you are still reading, I am guessing that you are interested in trying my Green Smoothie, so here is the Smoothie Recipe. Be sure to Print It and Pin It so that you can make it again and again.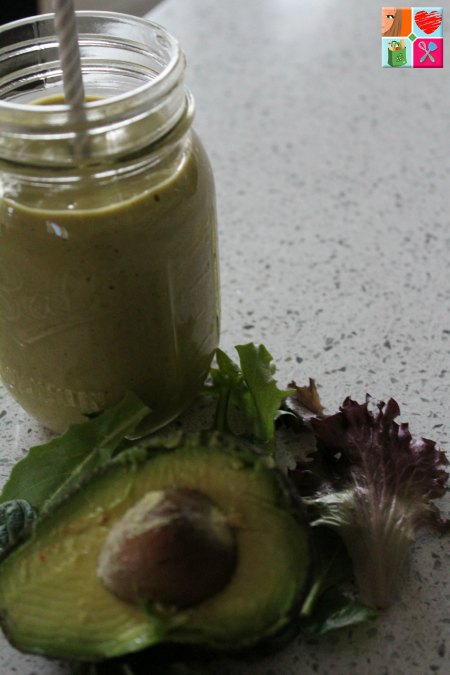 Easy Green Smoothie
Get a healthy start to your day or replenish after a workout with these easy to make green smoothie.
Print
Pin
Rate
Ingredients
6-7

baby carrots

2

big slices of cucumber

½

banana

½

avocado - peeled and pitted

1

cup

greens

Big handful. I used Spring Mix bc that's what was in my fridge.

1

serving of your favorite protein powder

I used vanilla

½

tsp

turmeric

½

tsp

cinnamon

2-3

ice cubes

4

oz

skim milk or your liquid of choice
Instructions
Place ingredients as listed above into your favorite blending device
Here's why I chose the ingredients in this Green Smoothie:
Avocados – Besides being loaded with the "good fat", they help heart health, lower cholesterol and lower triglycerides. Plus, they make your smoothie extra creamy 🙂
Bananas – Besides tasting great, they are loaded with potassium which helps muscles recover and relax, and they have also been known to help you sleep better.
Cucumbers – These are great for rehydration. Cucumbers are also a great source of vitamin B, so that means they are a natural pick-me-up.
Carrots – The orange powerfood will give you vitamin A and is also linked to preventing cancer, giving you healthier looking skin and aids in digestion.
Chia seeds – These little guys are nutritional powerhouses, I add them into every smoothie I make.
Turmeric – Soooo many benefits, but one of the main ones is it helps with inflammation.
Cinnamon – Also many benefits, one of my favorites is that it helps increase your metabolism.
Protein Powder – Helps keep you full longer and makes your smoothie extra creamy.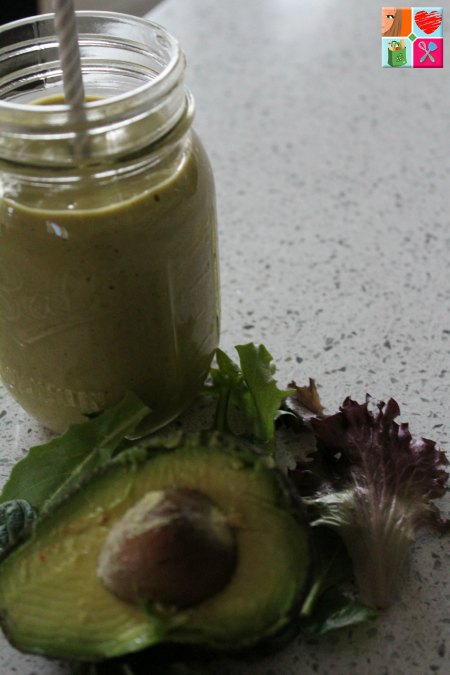 I hope you enjoy this Green Smoothie as much as I do! It's a yummy way to get your greens in for the day.

Looking for another deliciously Green Smoothie?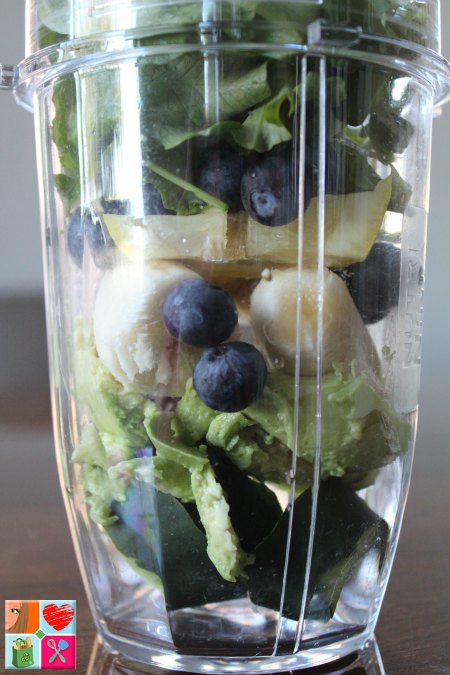 Check out all the delicious smoothie recipes on Food Wine Sunshine and follow me on Facebook, Twitter, Pinterest, and Instagram.
What are some of your favorite smoothie recipes?