(Last Updated On: August 27, 2019)
Spamilton: An American Parody is showing at the Straz Center for Performing Arts in Tampa through May 12. Read more in my Spamilton Review. While I was able to attend the performance for free, all opinions are 100% my own.
Spamilton Review + Straz Center Digital Lottery Details
I haven't seen Hamilton. But when I read the reviews of Spamilton: An American Parody, and it says it's "convulsively funny" (The New York Times), I wanted to make sure I caught the show while it was in Tampa at the Straz Center.
Spamilton: An American Parody is showing at the Jaeb Theater now through May 12, 2019.
I love the Jaeb Theater at the Straz Center, it's a smaller venue and it's very quaint. At times, you actually feel like you are part of the show.
So, do I feel like you have to see Hamilton to enjoy Spamilton?
No, I laughed out loud quite a bit and thoroughly enjoyed myself! I will confess that some comments were lost on me because I hadn't seen the Broadway Show that the cast was referring to, but that just means I need to see more Broadway shows 😉 The show Spamilton does a great job on keeping you laughing at many popular shows that hit Broadway,and since I just recently saw Charlie and the Chocolate Factory, that parody really had me laughing!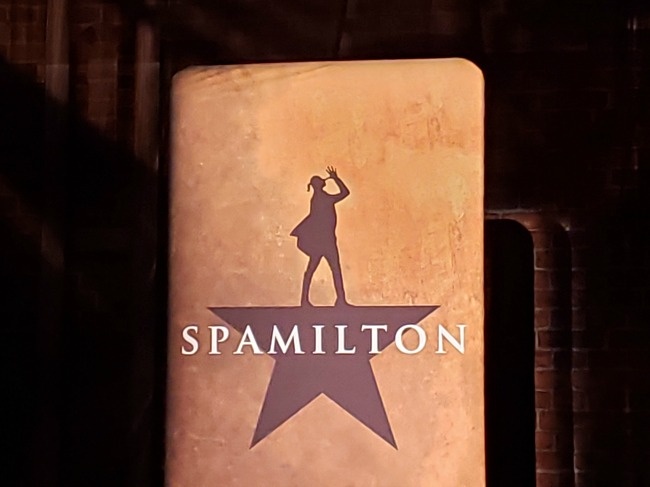 The cast of Spamilton gives you nonstop energy for the full 80 minute show (no intermission, so grab your drinks, snacks and hit the bathroom before you grab your seat). As I mentioned, the show isn't just about Hamilton, the story readily gives way to various gag numbers and impersonations that we can all appreciate, like Liza Minnelli and Barbra Streisand.
Lin-Manuel is the main character Spamilton and we learn very quickly that he dreams to "build a better Broadway," but he learns from others that it's not going to be an easy road.
Spamilton: An American Parody, has been in New York, Chicago and Los Angeles and will be in Tampa for a limited time only. The show will be here in Tampa Bay until May 12th. So, if you are ready for a fun night out on the Tampa Riverwalk at the beautiful Straz Center, pick your date and grab your tickets. I think we all could use a good laugh now and again 🙂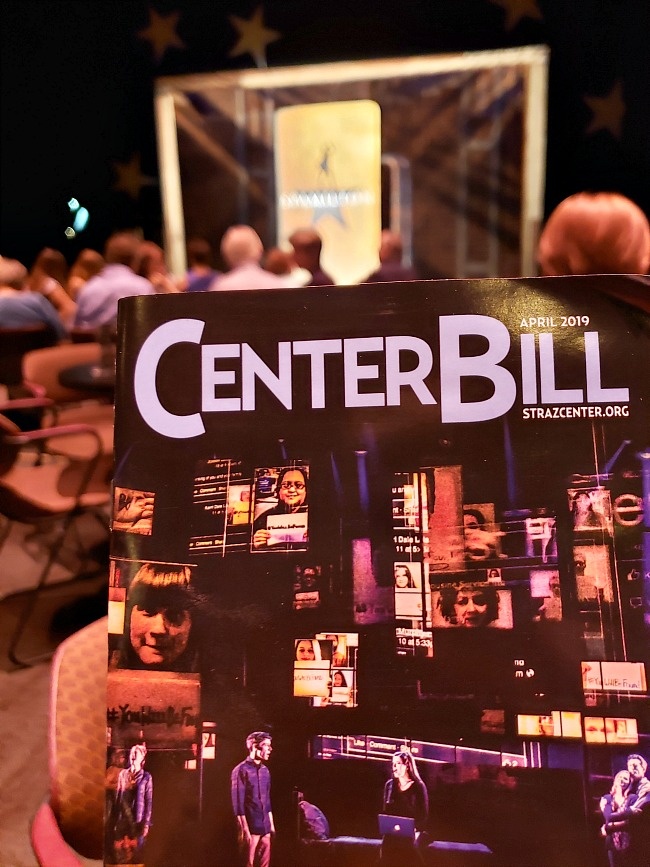 Speaking of getting your Spamilton: An American Parody tickets, I wanted to let you know that the Straz Center has a DIGITAL LOTTERY going on right now where ten (10) tickets will be sold for every performance for $10 each. Digital lotteries will begin two days prior to each performance. That means you can see Spamilton for as low as $10!
HOW TO ENTER THE SPAMILTON DIGITAL LOTTERY:
Visit be https://www.luckyseat.com/spamilton-tampa to register.
The lottery will open at 11:00 a.m. ET two days prior to the performance date and will close for entry at 9:00 a.m. ET the day prior to the performance. Winner and non-winner notifications will be sent at approximately 11:00 a.m. ET the day prior to the performance via email and SMS (if mobile number is provided). Tickets must be purchased online with a credit card by 4:00 p.m. ET the day prior to the performance using the purchase link and code in a customized notification email. Tickets not claimed by 4:00 p.m. ET the day prior to the performance are forfeited.
Each winning entrant may purchase up to two (2) tickets.
No purchase or payment necessary to enter or participate.
Lottery tickets may be picked up at will call beginning 2 hours prior to the performance with a valid, non-expired photo ID that matches the name used to enter. Tickets are non-transferable.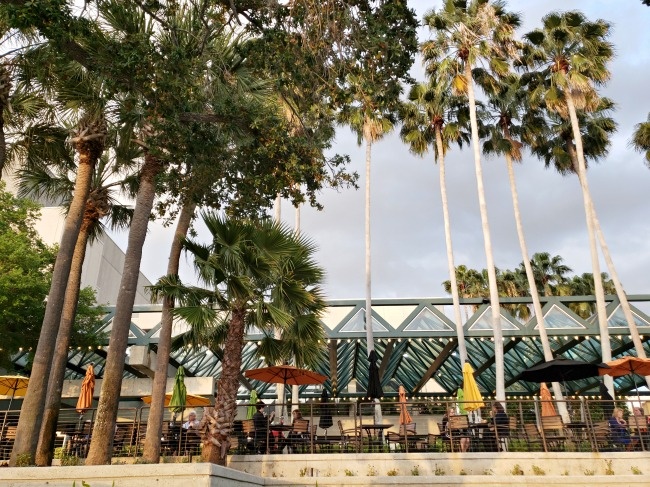 Straz Center Tampa Address:
1010 N. W.C. MacInnes Place Tampa, FL 33602
What is one of your favorite shows that you have seen at the Straz Center for Performing Arts? Will you be seeing SPAMILTON? What is YOUR SPAMILTON REVIEW?
Stay up to date with all the happenings at the Straz by following on Facebook, Twitter, and Instagram.
Be sure to check out Food Wine Sunshine on Facebook, Twitter, Pinterest, Google + and Instagram for more things to do in Florida, healthy recipes, and more.