(Last Updated On: May 12, 2021)
There are some basic Sauces and Spices Everyone Should Have At Home. Having these sauces and spices at home make cooking and meal planning easier. Read on to learn more!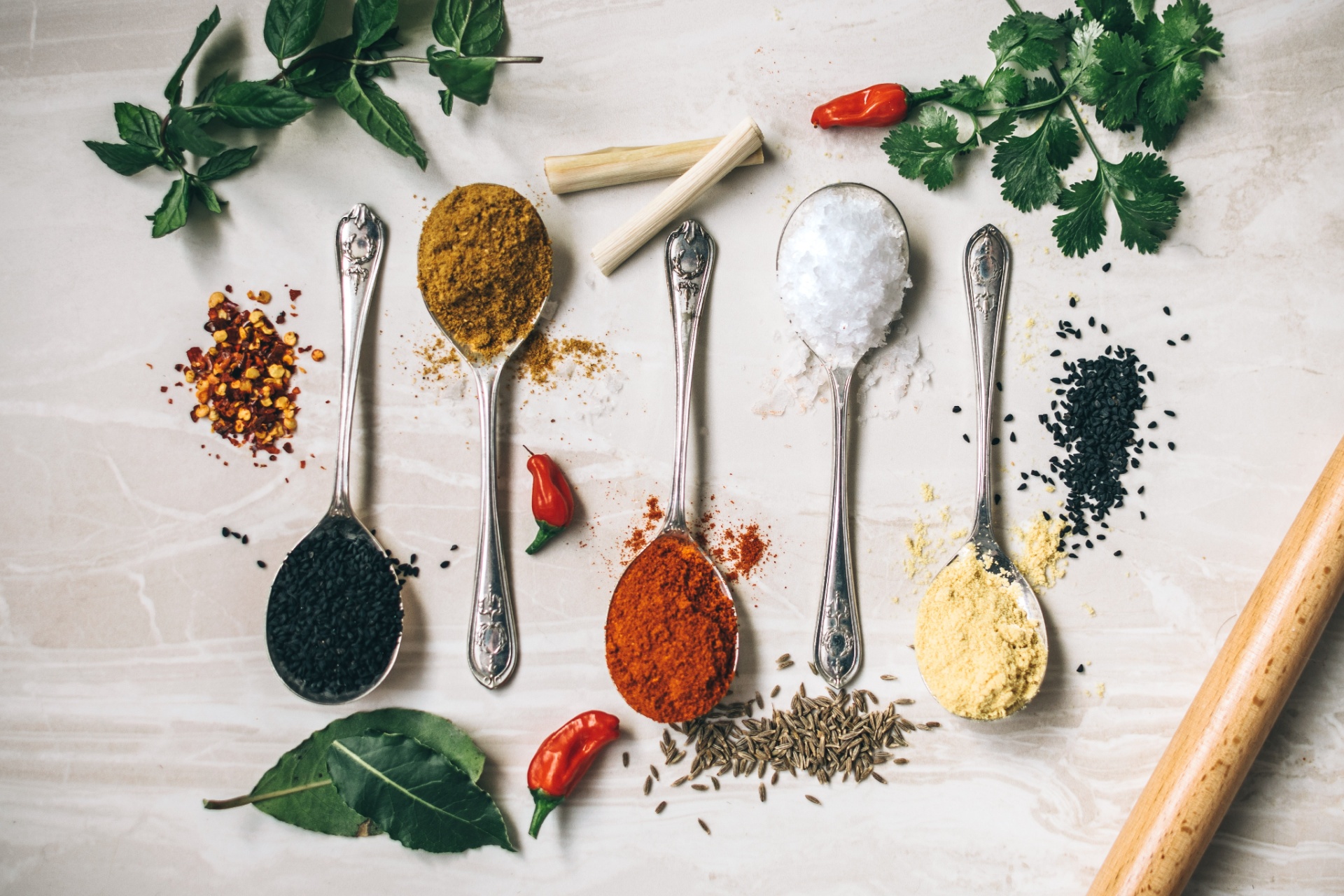 Sauces and Spices Everyone Should Have At Home
What are some basic condiments, sauces, and culinary spices to keep in the pantry? What are some good spice mixes? No matter what type of recipes you like to cook, there are some basic condiments, sauces, and spices you should have in your kitchen. Having these basic spices and sauces will make cooking at home easier.
Cooking and meal planning is so much easier at home if you keep a variety of spices and sauces on hand. That way, when a recipe calls for something, you don't have to stop everything and run to the store. Plus, it makes it easier to come up with your own recipes. So, I wanted to share some sauces and spices I like to keep on hand at home.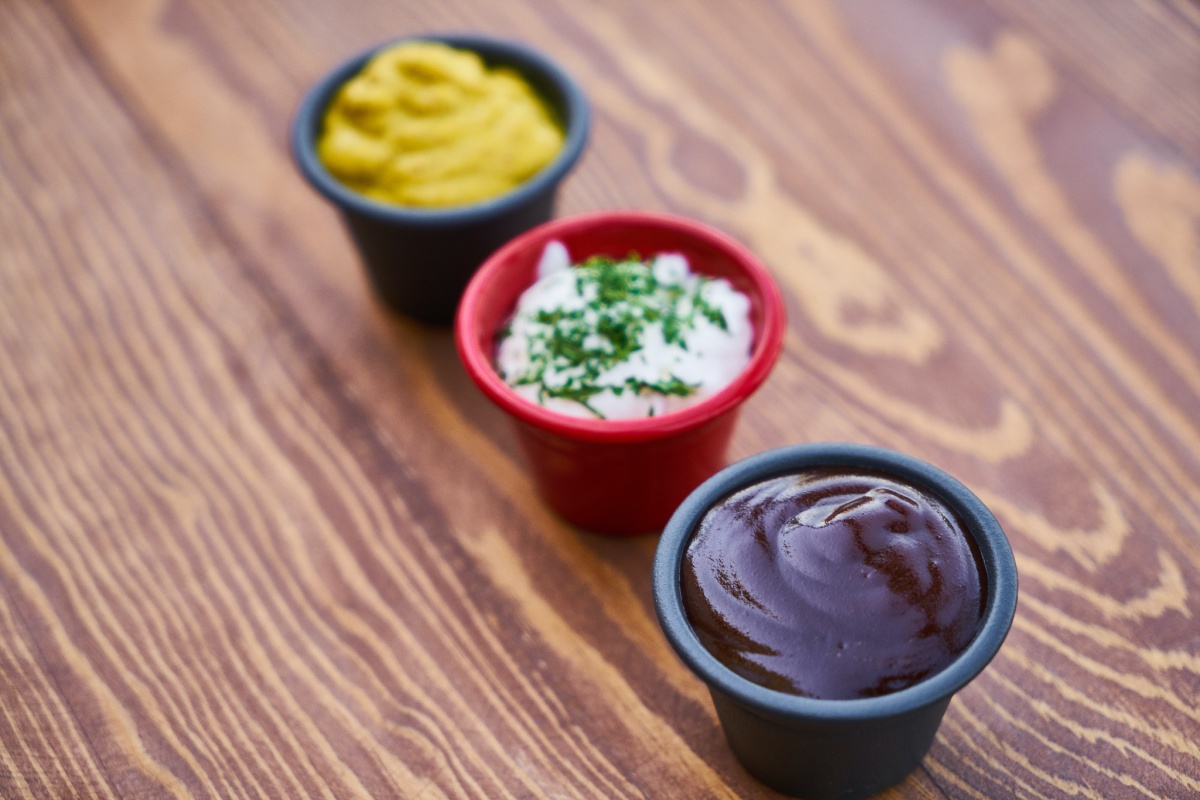 Basic Condiments and Sauces
I usually keep at least three bottles of stir fry sauce on hand: a cheaper sauce, plus a couple more exotic (and expensive) kinds. That makes it easy to throw together some stir fry vegetables as a side dish or as a meal.
I keep frozen stir fry vegetables on hand to make it easier and quicker, but I prefer to use fresh vegetables, especially onions, peppers, celery, carrots, cabbage, broccoli, and mushrooms. After stir-frying for a few minutes, I add two kinds of stir fry sauce and a few shakes of soy sauce, cooking wine, and/or lemon juice.
Chopped Garlic
Garlic is healthy and adds flavor to various foods, from stir fry to salad to casseroles. Garlic powder just isn't the same as fresh garlic, but let's face it – chopping garlic is difficult. I compromise by purchasing small jars of minced garlic.
Lemon Juice
Lemon juice adds a tangy taste to salad dressing, stir fry, casseroles, fruit salad, to name a few. Plus, it acts as a preservative for fruit.
Wine
I usually keep several kinds of cooking wine on hand: white, sherry, and red. In addition, good vermouth keeps well on your shelf. If something needs an extra zip, I just add a bit of wine. Meat marinated in wine makes a great kebob, and scallops taste great floured and sautéed in wine and butter. Mushroom soup and white wine poured over pork chops in the crockpot make an easy dish. If the wine is heated thoroughly, the alcohol cooks out, leaving a great taste. Plus, it gives you a good reason to have a glass of wine while cooking 😉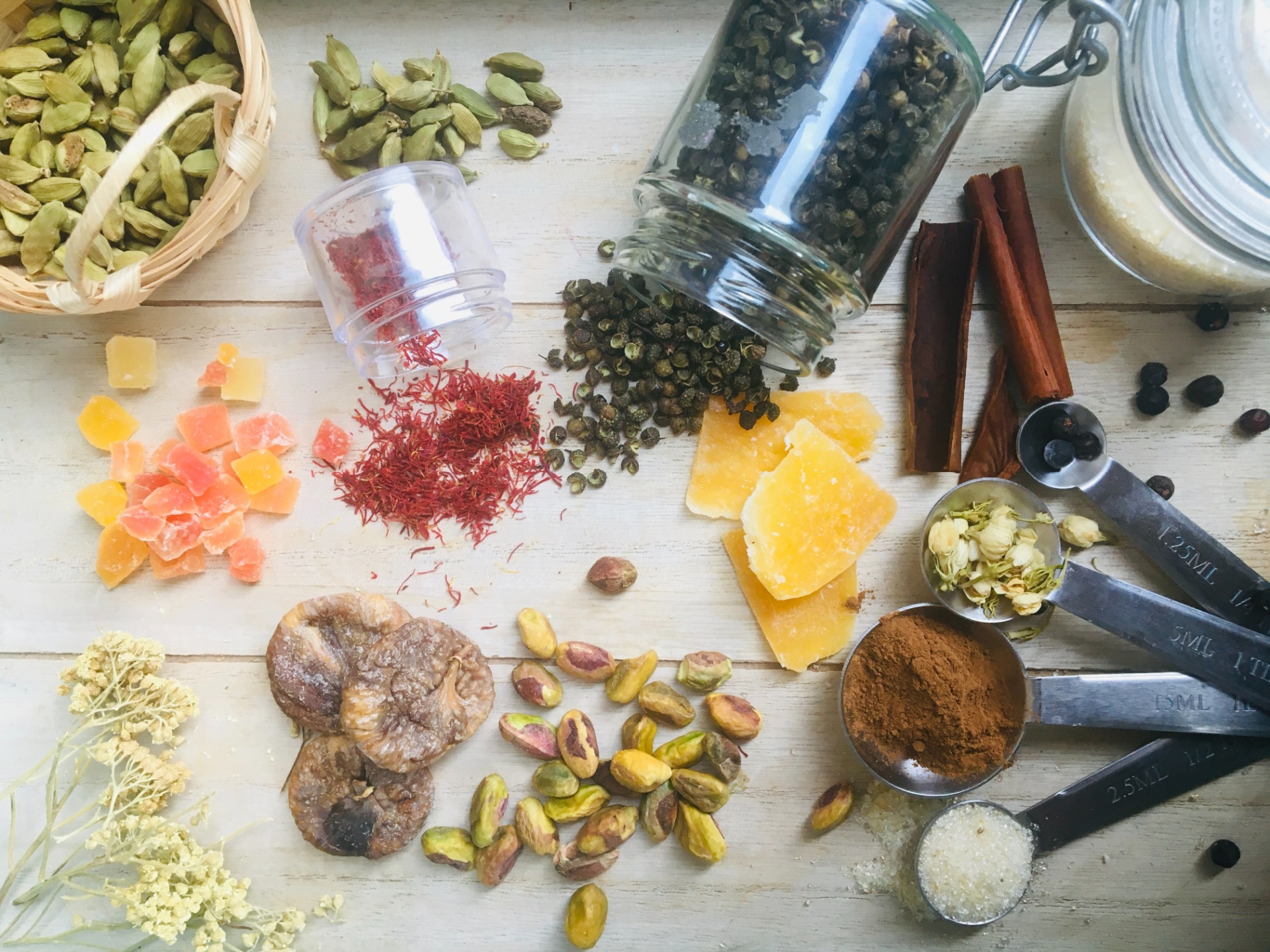 Basic Spices To Always Have At Home
The following spices are most likely to be found in recipes, and I always try to keep them on hand. To save money and keep the spices fresh, you can buy the small store brand containers or purchase small amounts in bulk.
Salt
Pepper
Cinnamon
Nutmeg
Chili powder
Garlic powder
Ground cloves
Ground allspice
Paprika
Thyme
Cumin
Parsley
Rosemary
Ginger
Oregano
Basil
All-Purpose Seasoning
A good all-purpose seasoning just makes things easier. You can add it to roasted vegetables, sauces, stews, and soups, or sprinkle it on meat. Try to find one that doesn't contain much salt. Some are completely salt-free. I usually keep several kinds on hand, and I look for locally produced ones if possible. My absolute favorite all-purpose seasoning is DIRT by VooDoo Chef.
Specialty Spice Mixes
In addition to an all-purpose seasoning mix, I keep several specialty spice mixes on hand. The following spice mixes make it easy to add a special zest to your dishes:
Cajun spice mix
Italian spice mix
Lemon pepper
Pumpkin pie spice
Seasoning Mix with Grinder
Freshly ground spices taste so much better. A mixture of whole spices in a grinder makes it easy to add freshly ground spices to dishes while cooking. These usually contain a combination of basic spices, such as salt, peppercorns, mustard seeds, coriander, onion, garlic, paprika, and chili pepper. A grinder is excellent to keep on the table to use in place of the ubiquitous salt and pepper.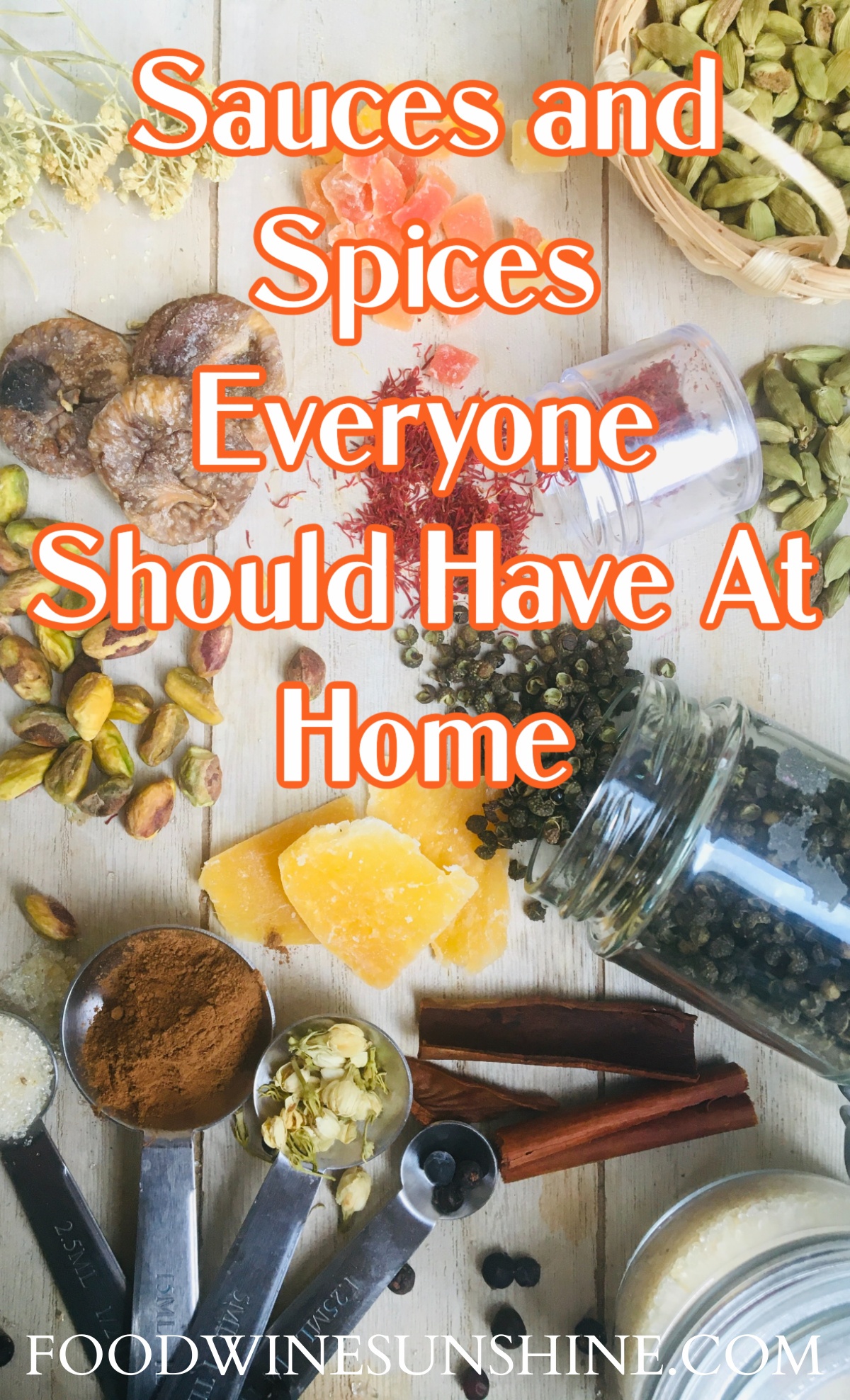 What are some of your go-to sauces and spices at home? What spices and sauces are always in your refrigerator and pantry?
Be sure to check out all my recipes and follow along on Facebook, Twitter, Pinterest and Instagram.