(Last Updated On: September 28, 2020)
Roasted vegetables are a healthy side to any meal. Roasting vegetables is easy to do and a great way to get the whole family eating vegetables.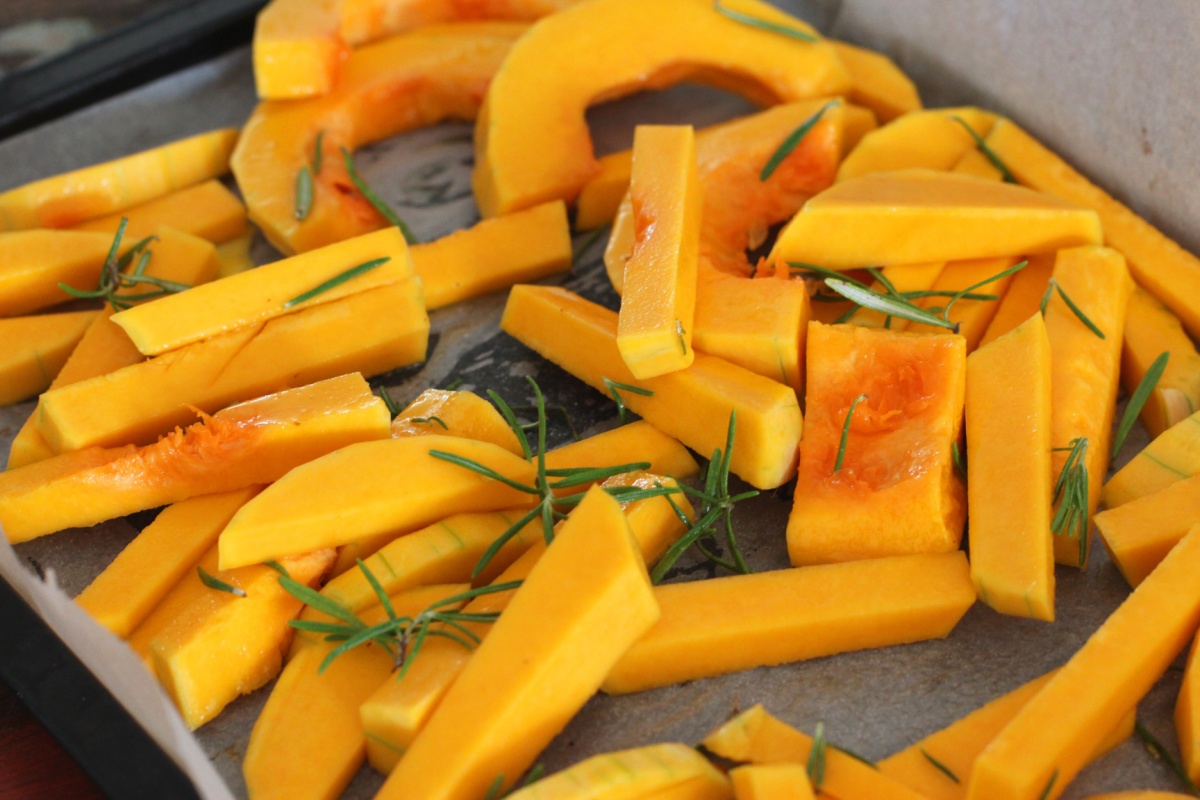 How To Roast Vegetables
If finding new ways to cook great tasting vegetables seems impossible, consider the simplicity of roasting these "real" foods. Even the fussiest eaters will ask for more. Roasting vegetables is actually our favorite way to eat vegetables. And yes, my kids can be picky about what vegetables they eat, but when I roast vegetables they are more willing to try them!
Gone are the days when the only choice for cooking vegetables was a can of soggy, salt-laden peas from the local grocery. Although frozen vegetables are a better alternative, it's time to rethink how best to cook fresh vegetables. Now easier than ever to find all types of fresh vegetables throughout the year, flavor, nutrients, and enjoyment need not be compromised for the unappreciated broccoli, cauliflower, beet, Asparagus, or any from the vast array of choices found in the produce section.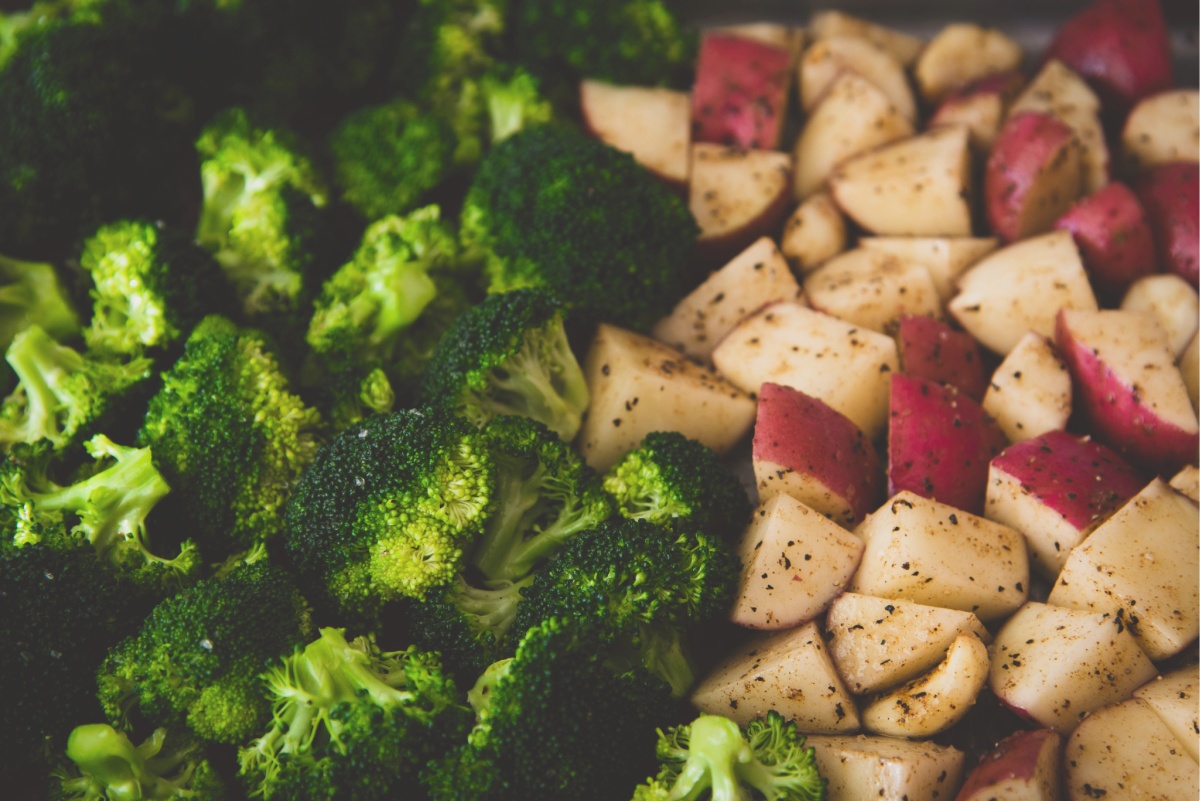 Look No Further than the Common Cookie Sheet.
Roasting is quickly becoming the next great method for preparing delicious and nutrient-rich vegetable dishes, and it's easy. Super easy.
Simply prepare fresh vegetables for roasting by washing and cutting into even-sized pieces (Asparagus can be roasted whole, and we actually like our broccoli and cauliflower diced up super small) and tossing them with 1-2 tablespoons of oil (extra virgin olive oil is a great choice, but walnut, peanut, or any flavored oil can work well) and sprinkle on your favorite all purpose seasoning or simple salt and pepper.
Spread your prepared vegetables out on a cookie sheet in a single layer to allow for even roasting. Approximately 375 – 400 degrees works best for roasting fresh vegetables, (I often uses 400 degrees) but experiment with temperature for your individual taste. Depending on the type of vegetable (such as broccoli, carrots, or beets which take longer than Asparagus) roast vegetables anywhere from 15 to 25 minutes. For example, cauliflower is particularly tasty with a bit of browning on the ends, and the same is true for broccoli. We love the ends browned, they may look burnt, but they aren't!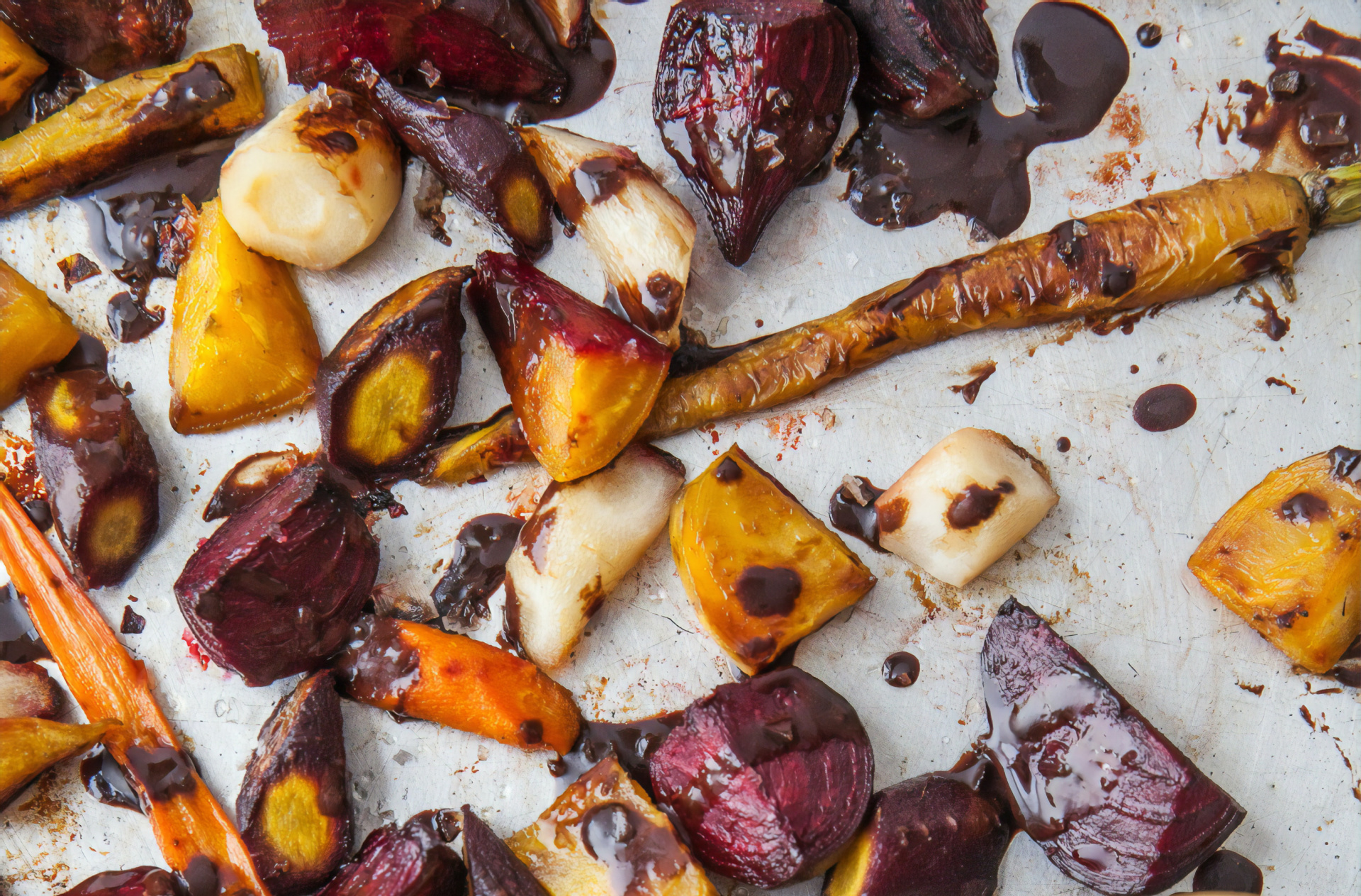 Benefits of roasting vegetables:
If a meal is being prepared in the oven, a heat source is ready when it's time for roasting.
Many nutrients are lost in the water of steamed vegetables, not to mention what happens when vegetables are covered with water and boiled.
Roasted vegetables will often have crispiness that fussy eaters are much more likely to try.
If mono-saturated oils are used, the choice is superior in nutrition to the saturated fat added to some vegetable dishes, especially pre-packaged frozen vegetables.
Experiment to Find Personal Favorites
Once accustomed to preparing vegetables this way, vary the cooking time, vegetable type, and seasonings according to personal taste. How the vegetables are cut for the cookie sheet also affects the cooking time. (Carrots sliced diagonally for a thicker and longer slice work well.)
Cut broccoli in slices or small pieces, including the stem.
Halfway through the cooking time, flip the vegetables with a spatula to re-coat with the oil and spices if needed.
Use garlic or onion salt in place of regular salt.
Experiment with fresh or dried herbs, such as chives and dill.
Test for doneness by piercing with the point of a sharp knife.
The possibilities are limited only by individual taste preferences. One more advantage of roasting vegetables to a crunchy outside is that even as cold leftovers, they retain their taste and nutrition. Cooks not used to preparing veggies this way will be surprised by the ease, taste, and nutrition of the roasted vegetable.
Roasting vegetables is just one easy way to add vegetables to your diet, if you are looking for more ways to add vegetables to your meal plan, I got you covered! Read these Simple Ways To Add More Vegetables To Your Diet.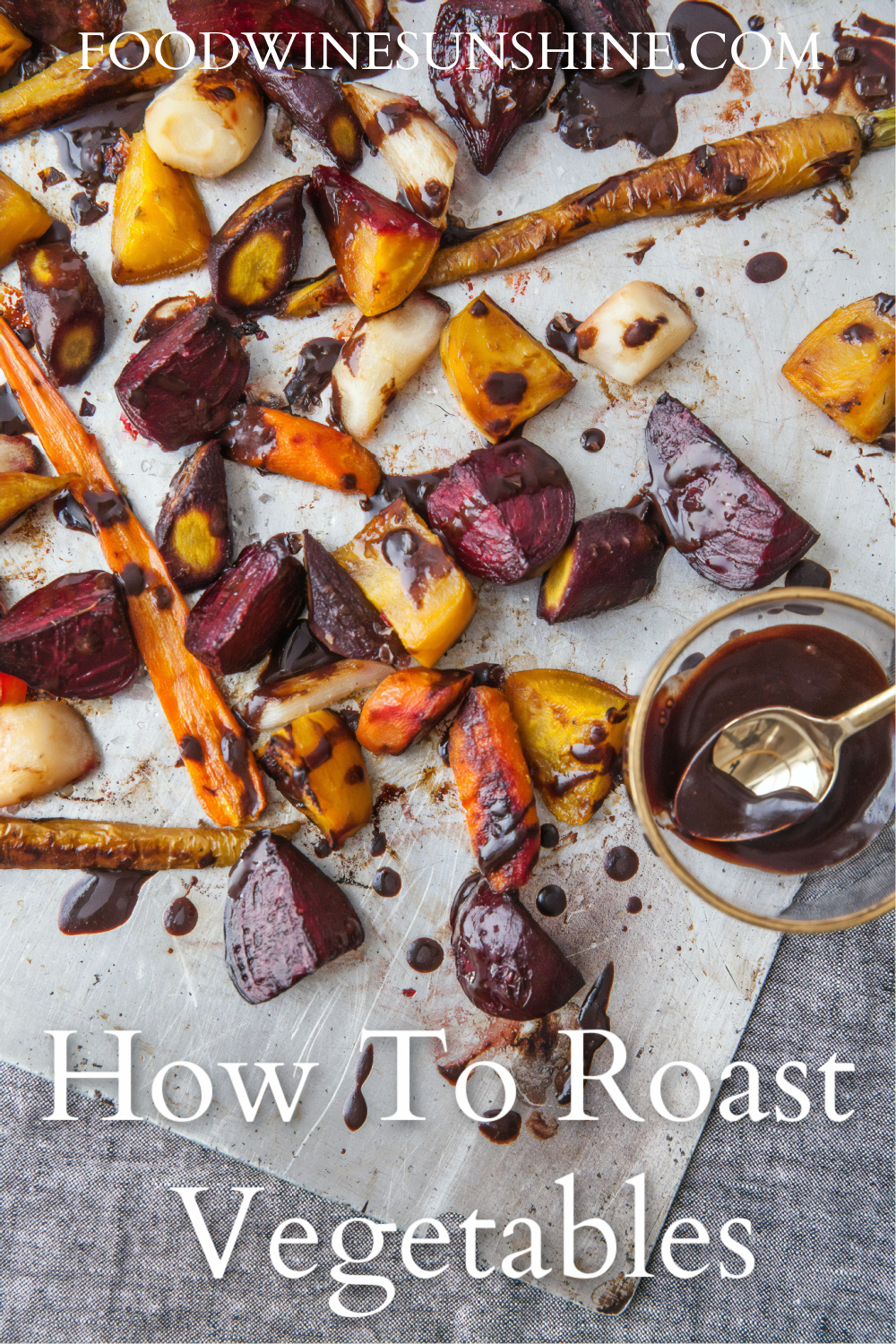 What are your favorite vegetables to roast?
Check out all the delicious recipes on Food Wine Sunshine and follow on me Facebook, Twitter, Pinterest and Instagram.