(Last Updated On: August 25, 2020)
The Emerald Isle celebrates their authentic food and drinks during Taste The Island in Ireland. Discover all the good food and drinks in Ireland.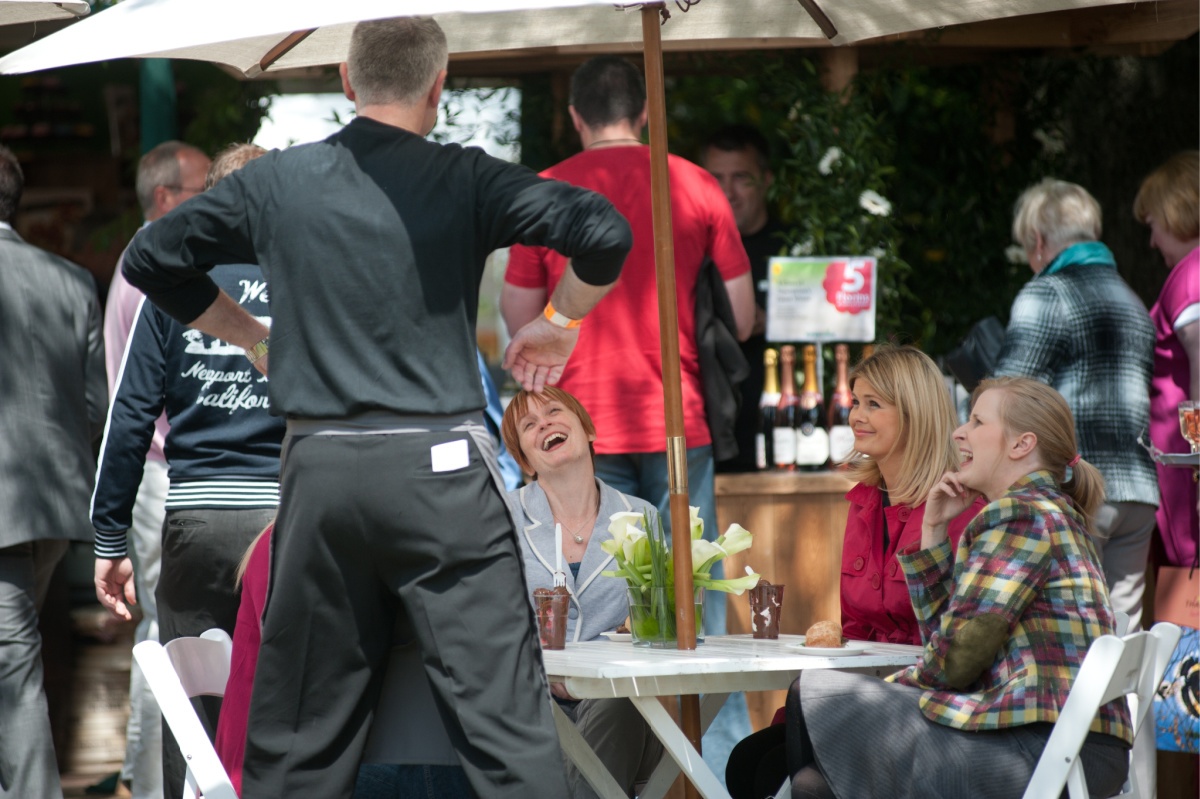 Ireland's Taste The Island Festivals & Events Information
Ireland is a beautiful island filled with castles, charming towns, and delicious food and drinks. If you have never had the pleasure of visiting this gorgeous island it should definitely be on your list of future destinations. Taste the Island is an annual festival held each Fall that celebrates the tastes of Ireland with festivals, tours, tastings, restaurant experiences, and more.
The Taste the Island Festival is not a single date or single weekend event. Instead, it is a series of separate events, festivals, and tours that are held throughout the Fall season across the island. As part of the Taste the Island festival there are many opportunities for Irelanders and visitors alike to Meet the Makers. Let's take a moment to discuss some of the famous Irish makers that you can meet as part of Taste the Island.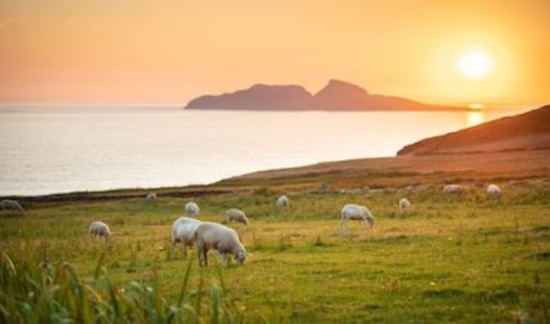 Taste The Island Details
Head on over to the Long Meadow Farm and meet the McKeever family. The family has operated the Long Meadow Farm for three generations, and it is still very much a family run business. The Long Meadow Distillery has been in operation since 2013, and since that time their cider's and vinegar's have been winning awards from around the country.
You can take a tour of the farm anytime, but in October they are holding a from "blossom to bottle" tour. You can tour the orchards, pick some apples, and see where their apple cider, juices, and vinegar are made. Round off your trip with an apple tart, tea and coffee, and a sampling of Long Meadow Cider samples.
Broughgammon Farm is an eco-friendly, forward-thinking farm in Ballycastle, County Antrim, run by the Brooks family since 2011. The farm was started as a means to raise male kid goats that were produced, but unwanted by the dairy industry. In addition to kid goats, they now also raise free-range rose veal, seasonal wild game, pigs, vegetables, and edible flowers.
The farm is open to visitors every weekend on Fridays, Saturdays, and Sundays from 11 am to 4 pm. Visitors are welcome to tour the farm and to visit the farm shop and cafe for some lovely sustainable goodies and meats. Throughout the year they also offer butchery, foraging, and fermenting classes. You can find the Broughgammon Farm on Facebook for current information on tours and workshops.
Ardkeen Quality Food Store
If you are in Waterford city, make sure that you stop by the Ardkeen Quality Food Store for some samples of the best Irish artisan food and drink every Friday and Saturday this Fall. In addition to the delicious samples they have to offer, you will also have the opportunity to chat with some of the makers of these products. You can shop some of their offerings online here or follow them on social media here.
The Pearse Lyons Distillery in Dublin is a boutique distillery located in an 800-year-old church. See how whiskey is distilled first hand while one of the storytellers (tour guides) talks about each step of the distilling process and some of the history of the restored church it is located in. The tour concludes with an opportunity to taste some of the award-winning whiskey in their catalog.
Tours are offered Monday through Saturday from 11:00 am until 5:00 pm and on Sundays and bank holidays from 12:00 pm until 5:00 pm. You can visit their website or social media to learn more and about their special events. If you are looking for more places to visit while you are in Dublin, make sure that you check out my list of Free Things To Do In Dublin.
The Enniskillen Taste Experience
If you are a foodie at heart then this three-hour walking tour is made for you. The island of Enniskillen brimming with makers who want to share their culinary and beverage delights with you. The tour begins at Enniskillen Castle and from there, visitors are guided around the island to meet the makers and suppliers of some scrumptious food and drinks. Each tour is different but there will be approximately 9 to 10 stops on each tour that all have food and beverages for you to sample and enjoy so be sure to wear comfortable clothes and shoes and come hungry.
Some of your tastings may include sourdough bread from Sam the Baker, Boatyard Gin, black bacon from Pat O' Doherty, craft beer from West Kerry Brewery, and ice cream from Tickety Moo Ice Cream. Reservations are required to participate in this tour that is offered every Saturday at 11:00 am. You can make your reservations and learn more about the tour here.
Meet the Maker Wicklow
A short 50-minute drive from Dublin you will find the charming town of Wicklow where amazing tasting experiences await you. Meet the Maker Wicklow tours are small, with a maximum capacity of just 16 guests, so reservations in advance are required. You can make your reservations here. The tour begins at the Killruddery House and Gardens a 17th century home with an 850-acre working farm and garden. Stroll through the kitchen gardens with owner Fionnuala Ardee and enjoy some Killruddery sausage rolls as you stroll through the Horse Yard or have a seat by the fire in the Shoot Room.
Wicklow Way Winery will be your next stop where you will meet the creators of Móinéir, Ireland's only premium berry wines. Tour the winery and learn all about the wines they have created using only Irish grown berries. Your tour includes a tasting of these incredible wines and a pairing of them with Irish artisan cheeses and chocolates.
The next stop on the tour is Wicklow Wolf Brewery where you will tour the brewery and be able to taste some of their Irish craft beers. The brewery is committed to growing all of their hops in Ireland and has a huge commitment to sustainability.
The final stop on the Meet the Maker Wicklow tour is the Powerscourt Distillery where you will enjoy a guided tour of the facility set against the backdrop of the Great Sugarloaf Mountain. Your tour will include an in-depth look at the distillery and the maturation rooms of their award-winning 70 proof whiskeys. The tour concludes with a tasting of their Fercullen Irish whiskeys and carefully paired food selections. You can learn more about Meet the Maker Wicklow tours by following their social media here.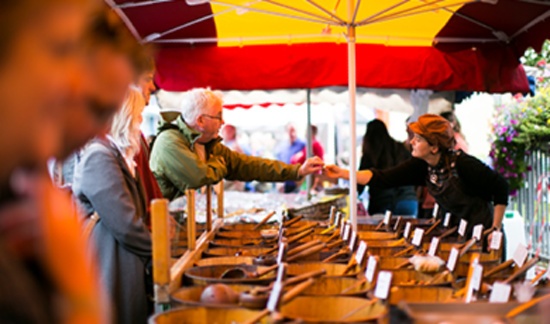 A Taste of West Cork is part of Taste The Island. It is a a ten-day celebration of all the beauty of West Cork – the food, the food makers, the landscape and seascape, the culture, the music and the people that make this part of Ireland so special.
A Taste of West Cork is scheduled for September 3rd – 12th 2021.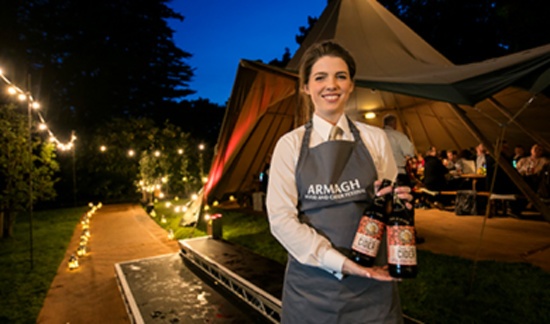 This festival promises to show off it's food quality, artisan ciders and a band of inventive, enthusiastic chefs. You will also be able to discover unique events and distinctive experiences.
The Armagh Food and Cider Festival is scheduled for September 24th – 27th 2020.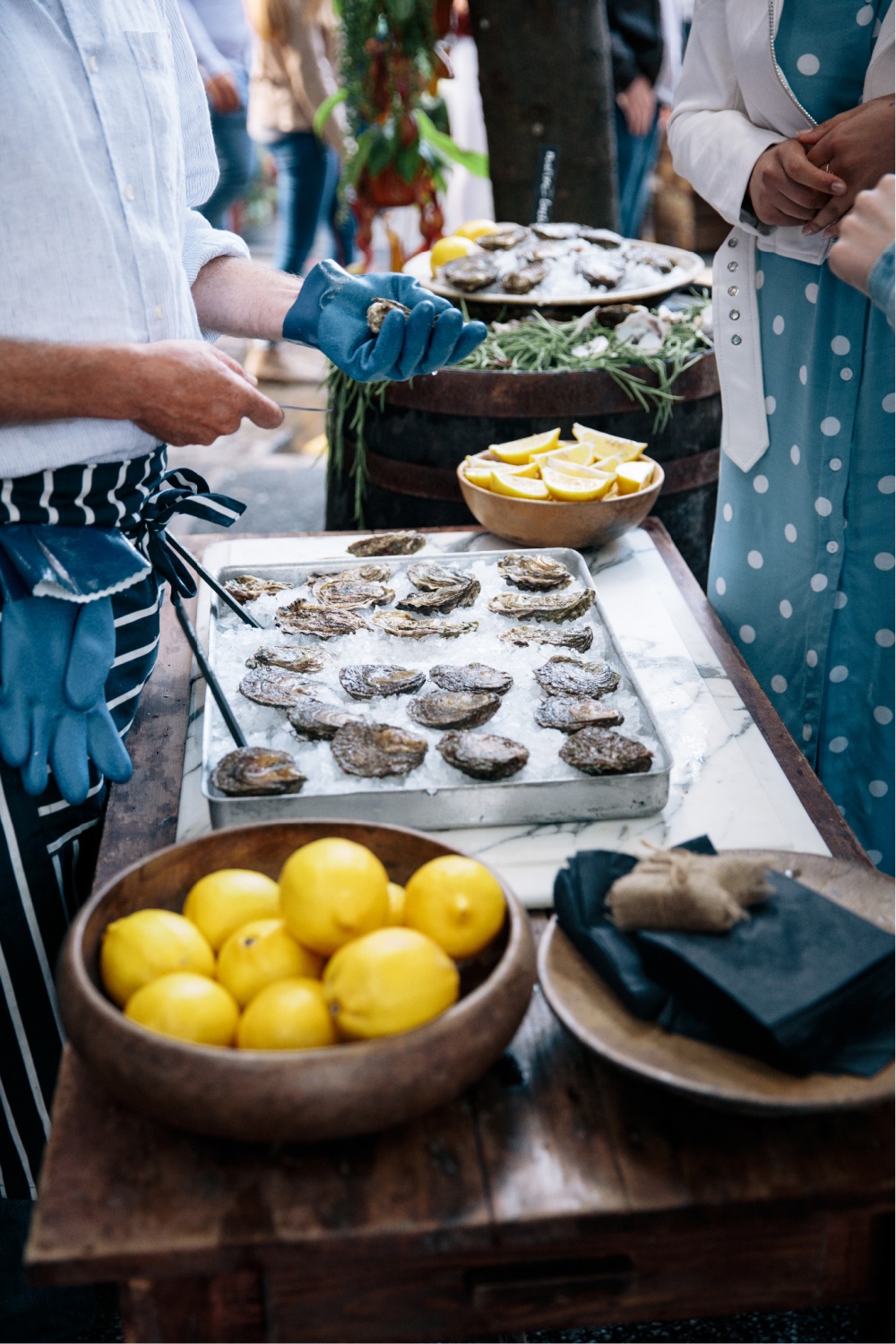 This is Ireland's "longest running and greatest gourmet extravaganza." The Galway International Oyster and Seafood Festival is a three-day festival in Galway city celebrating oysters, seafood, local heritage and the World Oyster Opening Championships.
Galway International Oyster and Seafood Festival is scheduled for September 25th – 27th 2020.
Discover the best of the Causeway Coastal Route with Toast the Coast's guided food tours. With your local guide, you can enjoy luxury travel and indulge in a range of handmade, hooked and harvested food from award-winning local producers.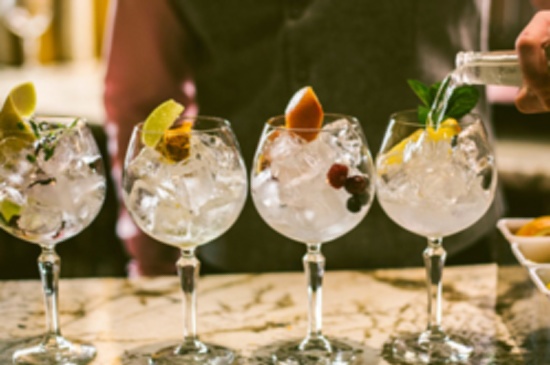 Meet the food and gin producers of the Skellig Coast at Skellig Six18. This is one of Kerry's newest distilleries. At this series of autumn food fairs, you can taste home-baking, local seafood, cheese, and, of course, gin.
The Kinsale Gourmet Festival always kicks off with a champagne reception, themed walking tours and some of the best food on the island. Come and see why this pretty County Cork town has earned its reputation as a foodie hotspot.
The 2020 and 2021 Kinsale Gourmet Festival dates have not been released yet.
Enjoy seven days of food events in Dublin restaurants, bars, cafés and coffee shops. Expect talks, workshops and masterclasses in venues across the city, with a special focus on coffee lovers and those who want to learn about Ireland's farm to fork ethos.
The 2020 and 2021 DublinTown Food and Drink Festival dates have not been released yet.
These are just a taste of the Taste the Island events and festivals that will be offered throughout Ireland in the Fall, but they are some of the more popular tours and events.
You can learn more about Taste the Island events by following Discover Ireland and online.
If you love good food, and who doesn't?! While planning your foodie experience in Ireland, be sure to check out Good Food Ireland. They offer experiences for those that want to be immersed in Real Good Local Food.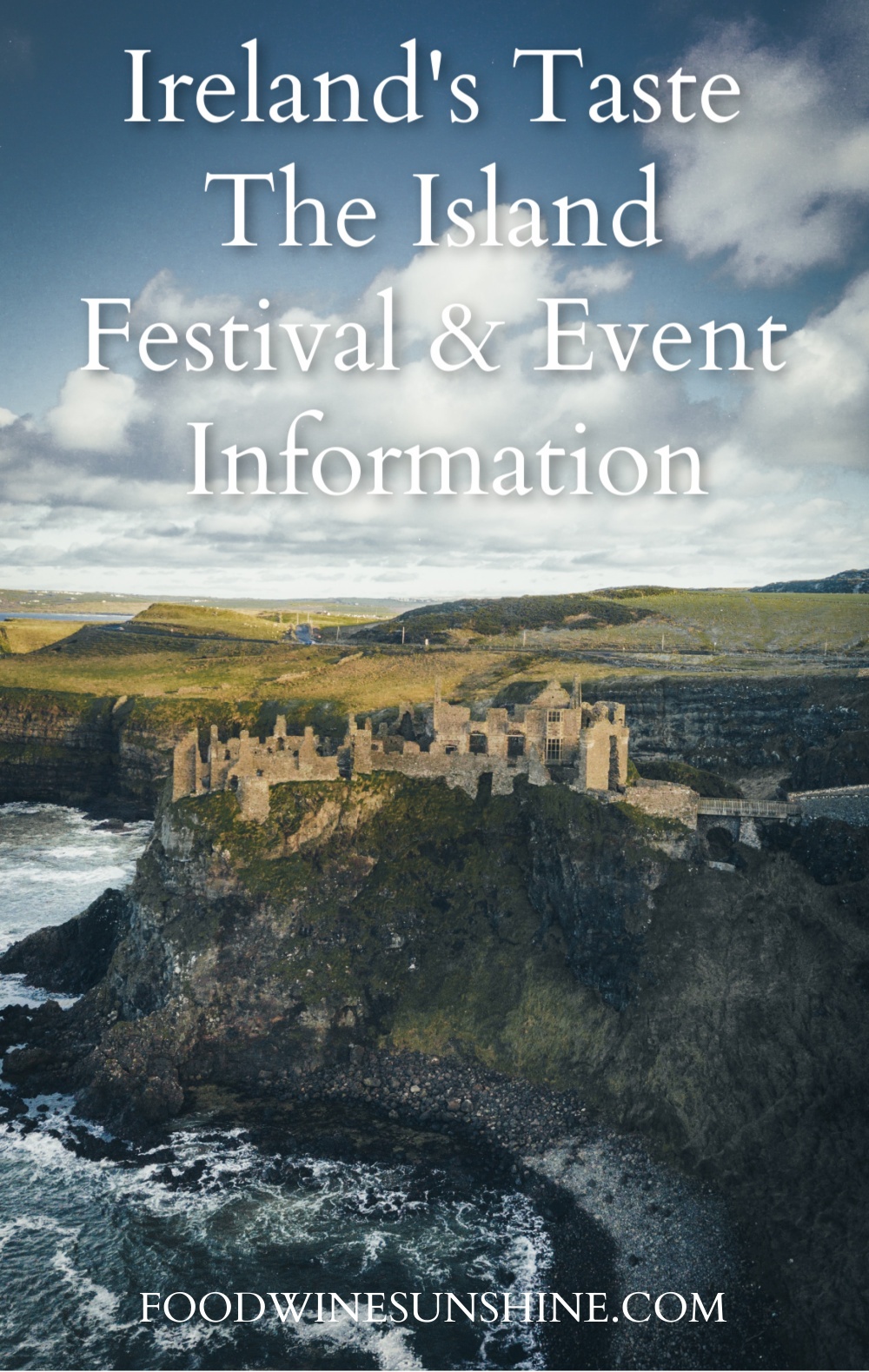 Have you been to Ireland? Would you love to Taste The Island?
Be sure to follow Food Wine Sunshine on Facebook, Twitter, Pinterest, and Instagram for more healthy recipes, travel and wine tips and experiences.