(Last Updated On: August 27, 2019)

10 Preparing For Family Road Trips Tips

The holidays are quickly approaching and that means you may have some family road trips coming up. Whether it's just a trip to Grandma's or if you are driving to the mountains, planning is a key part of making your road trip a success.
Here are some Tips For Preparing For Family Road Trips:
Safety
Make sure your child's car seat is properly secured
Pack a flash light and a first-aid kit in the car
Check all the fluids (gas is FULL, oil – do you need an oil change?, anti-freeze, etc.) on the car before leaving. And tire pressure!
Make a List
At least one week before your leave, start making a list of the things you will need and start start gathering it together in one place.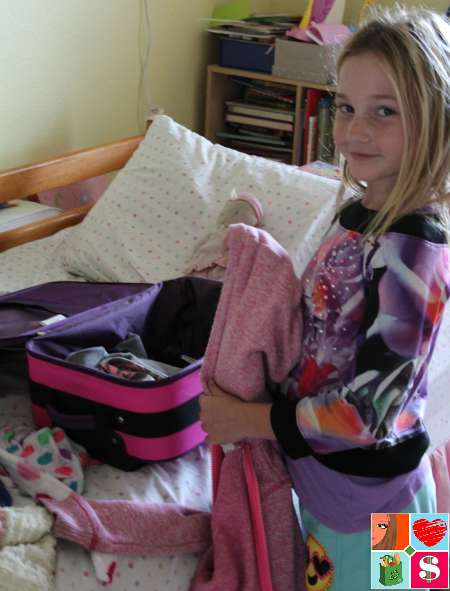 Packing
You and your family don't need to pack your whole closet! Pack essentials and clothing that can be easily mixed and matched. My kids are 10 and 8 and I have been having them pack themselves for at least a year now. I give them a list of the items they need and ask them to get it out.
For example: 2 pairs of pants, 3 long sleeves shirts, 5 pairs of underwear, etc.
I still check the items they packed, but at least this saves me some time. I also recommend them having their own suitcases or bags. This way they can easily get everything into it and when you reach your destination, they can also unpack it.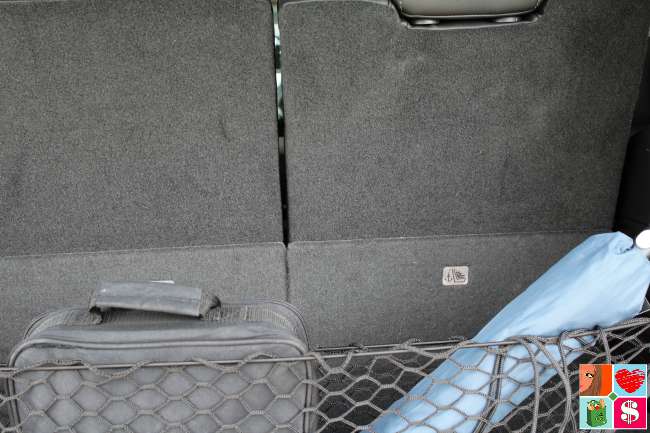 Getting the car packed
Clean out the car/truck and get take out everything that is not needed on this trip. You don't need any extra stuff!
Plan to pack the vehicle the night before you leave, you may think it will only take you an hour…but it will take longer. This way you are ready to go in the morning and just have to think about the last minute details.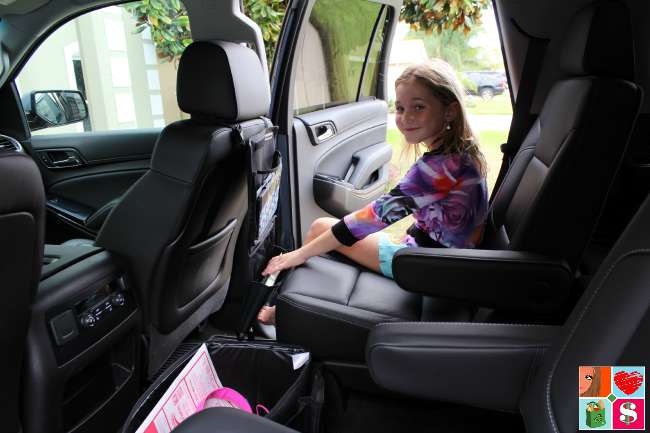 Place regularly used items within reach
Snacks, drinks, sandwiches, tissues, napkins/paper towels, wipes, plastic bags for trash, pillows, blanket, a favorite stuffed animal for the kids, a game or two, activities for the kids, DVD players, books, jackets, and an extra change of clothes (for spills). etc. We use the Family Organizer and the Backseat Organizer pictured. They are great because the kids can actually grab most of what they need by themselves.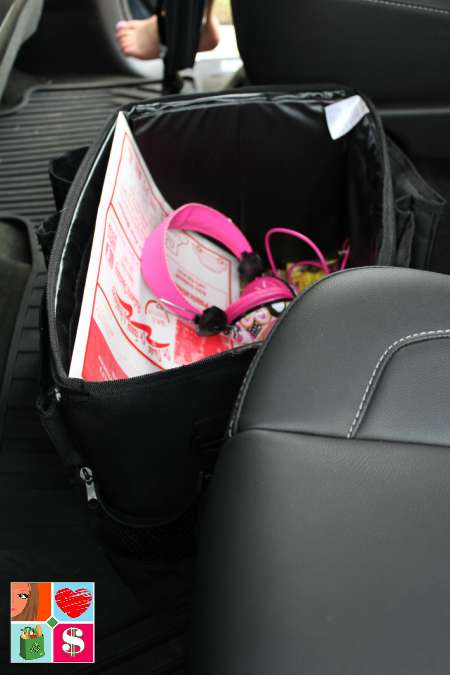 Plan to stop regularly
When you are tired, for potty breaks, and remember to stretch those legs! A quick game of tag for the kids at a rest stop or doing 20 jumping jacks helps burn off some energy before everyone gets back in the car. Doing something fun along the way makes the car trip more of an adventure instead of just a way to get to where you are going.
Consider restaurants that have a play area and if you are staying overnight somewhere on the way to your final destination, we ALWAYS stop at hotels that have an indoor pool.
Schedule your drive time so that the kids sleep some
We leave for our trips REALLY early in the morning, like at 4 or 5 a.m. so that the kids will fall back asleep for a few hours. The more they sleep, the faster the ride seems to go. For them and us parents 😉
Share driving duties
I will be honest, I prefer to drive so I don't spend the whole drive handing out snacks, taking care of the trash, and changing movies for the kids. But that's not fair to who I am driving with…which is usually my mom or hubby. So, split the duties up so that one person doesn't end up frazzled.
Consider making a trip notebook
This is a great way to keep kids busy while you are traveling. tell them to write down things they saw, did, etc.
Build in extra time
You'll be much less stressed if you accept the fact now that traveling with kids just takes longer.
What are some of your Tips for Making Family Road Trips a Success?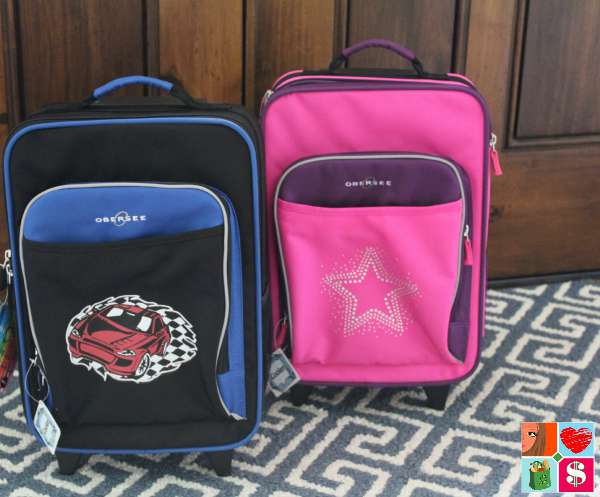 Several of the above mentioned products are available for purchase on OneStepAhead, while Food Wine Sunshine did receive the products for review, all opinions are 100% our own.
Where to buy:
Cargo Net
Kids Luggage
Backseat Car Organizer
Family Travel Organizer – we have had this for YEARS and love it. It is always in my truck
Create & Doodle Roll Travel Art Set
Check out OneStepAhead on Facebook, Twitter, Instagram and Pinterest to stay up to date with everything your child needs to have fun and stay healthy!
And be sure to follow me on Facebook, Twitter, Pinterest, Google + and Instagram for more family fun!